The Best Madeleine Pans
Time to bake off! Baking is a fun hobby to pass the time at home. It's also a necessity before a big party or celebration. One baked good coming back into style is the madeleine, which is a small sponge boasting a unique shell shape. You can't attempt to make these cute treats without a special madeleine pan. It simply can't be achieved without the proper tool. So, we've put together a list of the best madeleine pans online. Ready, set, bake! We hope our favorites here become your favorites, too.
Photo: Getty Images/iStockphoto
Heading out the door? Read this article on the new Outside+ app available now on iOS devices for members! Download the app.
Top Pick
Cuisinart Madeleine Pan, 7″ x 15″, Silver/Black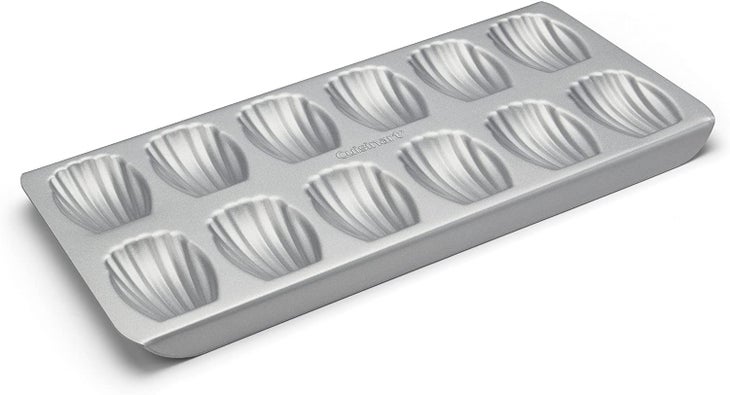 Traditional Design, Easy to Use
Make a dozen classic madeleines today with little mess and big delight.
What We Liked
This is a simple pan designed to make those beautiful, classic madeleines so many love. The pan's non-stick exterior allows you to slide your baked goods right out of the pan in a clean manner. You'll notice hardly any residue. The lighter baking sheet also reduces your risk of burning the tender sponges as they bake and cool to perfection.
Runner Up
Chicago Metallic Professional 12-Cup Non-Stick Madeleine Pan, 15.75-Inch-by-7.75-Inch, Grey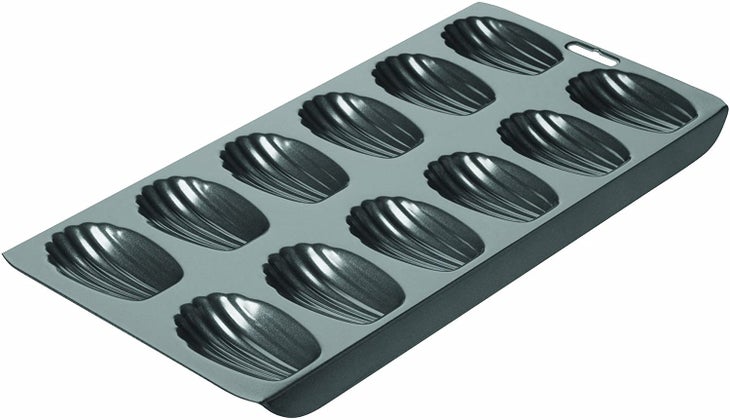 Baking Is a Breeze
Don't worry about uneven bakes or unattractive cookies. You'll get well-defined shell lines and maximum deliciousness in every spongy bite.
What We Liked
This pan is silicone-based, but made with heavy-weight aluminized steel. Each madeleine will look as beautiful as the next. When you're done, don't fret over cleaning – just pop this pan in the dishwasher. It's as simple as that. Note: Darker pans like this can bake sponges quickly. Adjust bake time accordingly.
Best for Bulk Bakes
YumAssist 2 Pack Nonstick Madeleine Pan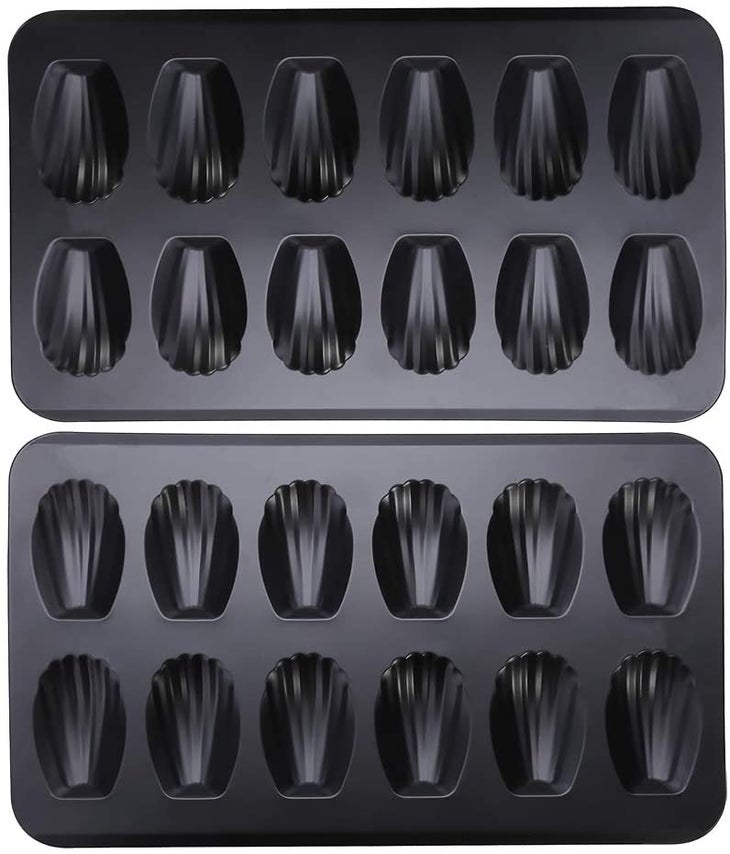 Madeleines for All
Prepare 24 perfect madeleines for your next party. And do it like a pro with this handy 2-pack.
What We Liked
Are 12 cookies really enough for your next party? Maybe you're hosting a large gathering, going to a potluck, or making many deliveries. Grab this 2-pack of pans made with carbon steel and a nonstick coating. Easily whip up beautiful cookies and leave the cleaning to your dishwasher.
Most Durable
Mrs. Anderson's Baking 12-Cup Madeleine Pan, 15.75-Inches x 8-Inches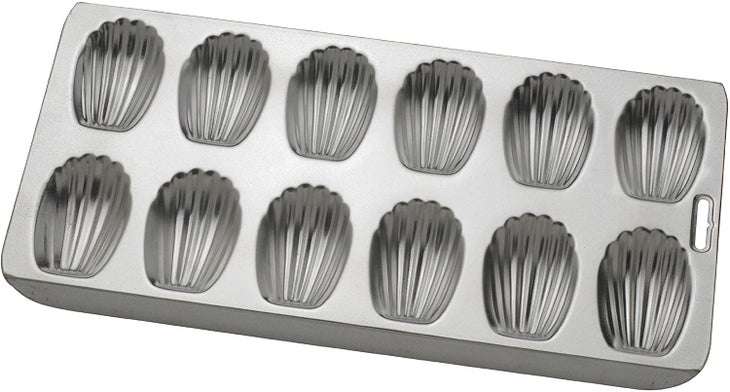 Superior Bakes Every Time
Pass this pan down from generation to generation. It's made with quality material for a difference you'll notice immediately.
What We Liked
Teach your kids and grandkids to make madeleines and other small bakes. This pan is made with high-quality steel and rated highly in durability. Instructions are included to help this pan last for years to come. It'll become a kitchen heirloom, along with your treasured recipes and secret baking tips.