The Best Mill Hoppers
Mill hoppers make easy work of grinding grains in your kitchen, so you can create fresh and custom flour blends. Buy any kind of grain for your home-cooked meals, coffee, and/or home brewing project and we've got you covered. These four mill hoppers are the best we could find, so take a look and choose the right one for your needs!
Photo: Getty Images/iStockphoto
Heading out the door? Read this article on the new Outside+ app available now on iOS devices for members! Download the app.
Best Basic Hopper
Midwest Homebrewing and Winemaking Supplies Mill Hopper For MM2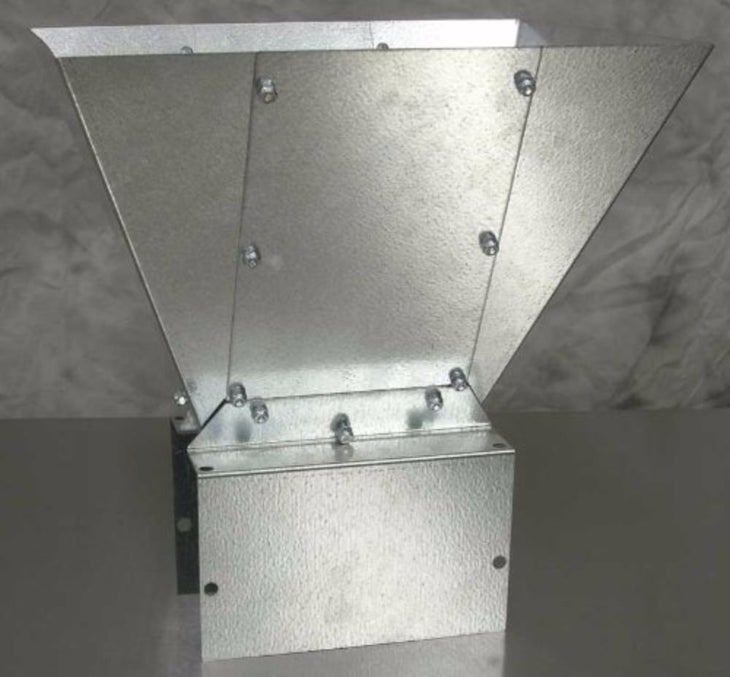 A Basic Mill Hopper That Works
Reliable performance from reliable materials.
What We Liked
This hopper is Heavy-duty with a capital H and is specifically designed for use with the monster mill MM2. It holds 11 lbs. of grain, more than enough for your average job. Durable steel means this is a hopper you can rely on to perform for years to come with no rust or bend. Get it here.
Most Versatile Grinder
Victoria Cast Iron Manual Grain Mill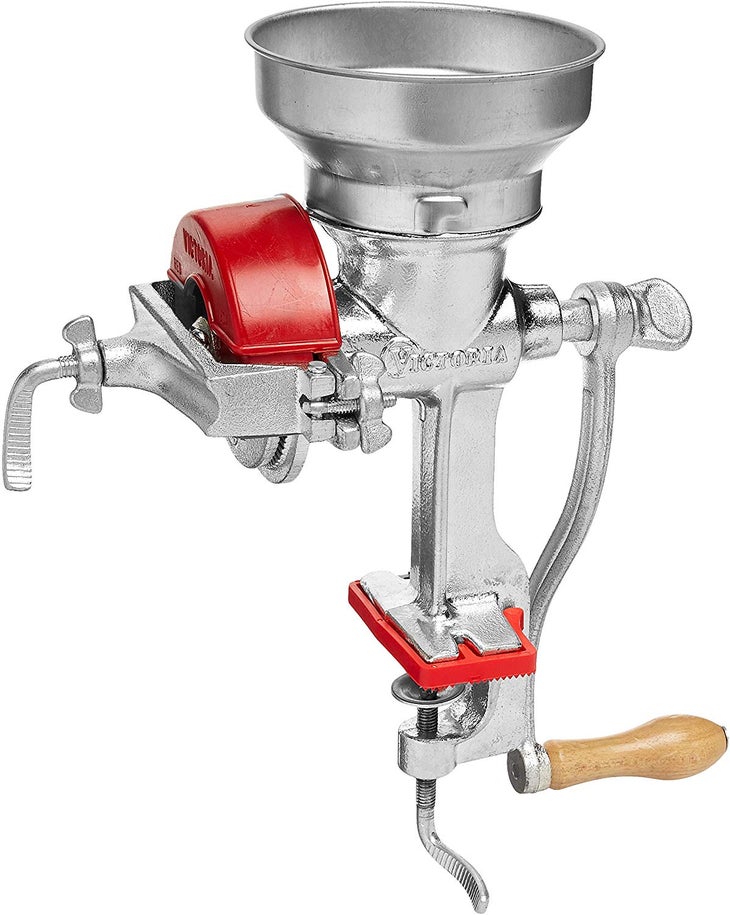 The Victoria Can Handle It
Grind up even the toughest grains and foods.
What We Liked
The heavy-duty of this grain mill from Victoria stands up to whatever you throw its way. Grind hops, barley, grains, coffee, corn, cheese, veggies, seeds, nuts, coconut, beans, and more. You can adjust the capacity as needed and enjoy making your own foods and drinks from scratch. Buy it now.
Longest-Lasting Mill Hopper
Corona Corn & Grain Mill with High Hopper
Durable, Reliable Grinding
Make fresh, healthy grain products in minutes.
What We Liked
This mill from Corona can grind anything. And we mean anything; corn, grain, beans, coffee, and more. There are no aluminum parts in this rugged hopper and miller, made with high-quality cast iron. With a full five-year warranty, you can throw anything this grinder's way without worry. Buy it here.
Easiest Set-Up
Killer's Instinct Outdoors Hand Operated Corn Grain Mill Grinder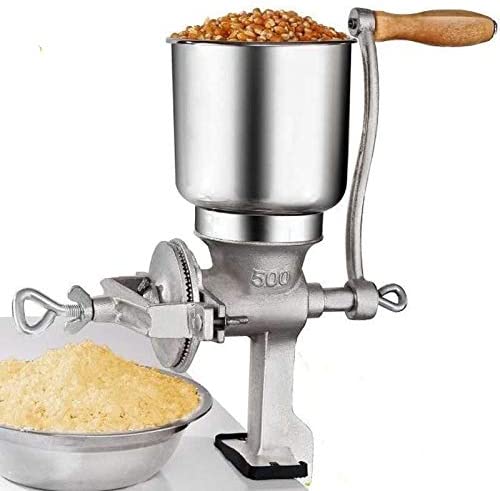 A Grinder For All Your Needs
Cornmeal is just the beginning.
What We Liked
This mill grinder from Killer's Instinct Outdoors is a breeze to set up — you'll be up and grinding in minutes! With reliable steel durability and a smooth manual grinder, this is a classic in every sense. This is your classic grinder, no-frills, just reliable performance. Get it now.