Top at Home Ice Crushers
If you've ever wanted to make crushed ice at home, either for use in a frosty cocktail like a margarita or for snow cones for a kids party, or anything in between, then you know how difficult making it by hand can be. It's not like everyone has a higher-end or new refrigerator with a built-in ice crusher. So, maybe it's time to invest in an ice crusher. An electric or manual ice crusher can make crushing ice an easy task that just about anyone in your family can do. Interested? Check out these four ice crushers available from Amazon.
Heading out the door? Read this article on the new Outside+ app available now on iOS devices for members! Download the app.
Best for Bulk Ice
ZENY Ice Shaver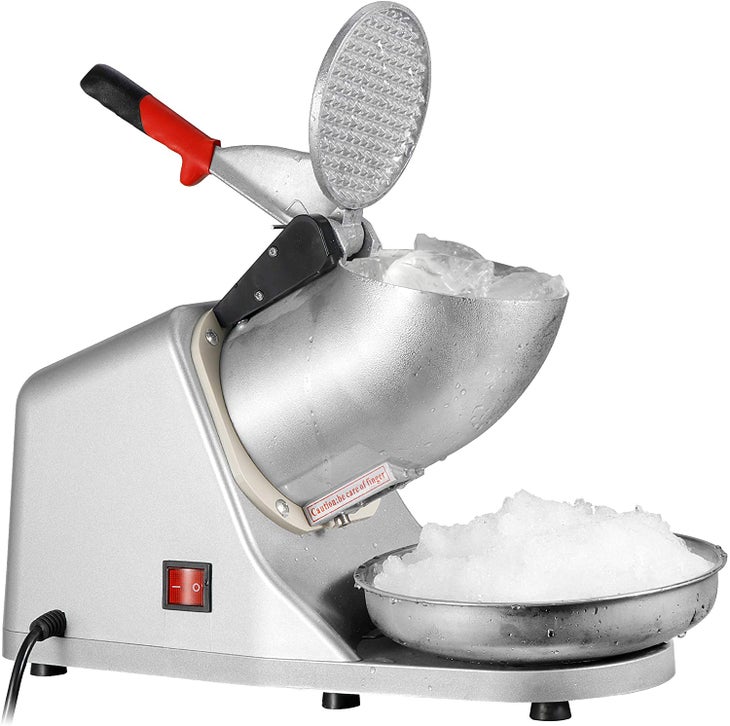 When You Need a Lot of Ice, Fast, This Shaver Has You Covered. Create more crushed ice faster than you ever thought possible.
What We Liked
If you host a lot of parties or want to start your own business that somehow requires shaved or crushed ice, then you're going to need an ice crusher or shaver that can handle large quantities of ice and then go through those quantities quickly. That's exactly what sets this ice shaver apart, with its ability to process 145 pounds of ice in just an hour. Buy Online.
Best Professional-Grade
VIVOHOME Electric Ice Shaver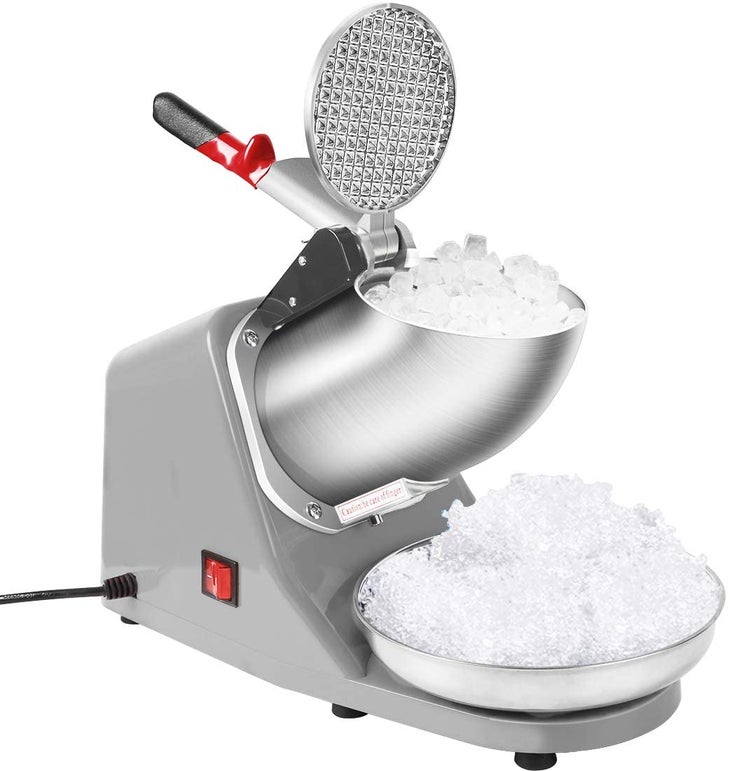 Create Crushed Ice Like the Pros. Serve up restaurant-quality cocktails and more from your own kitchen.
What We Liked
Can't seem to get the consistency of your crushed ice just right? Then you haven't tried this professional-grade electric ice shaver from VIVOHOME. The electric ice crusher does all the work for you, quietly, with minimal vibration and noise. Resistant to water, it's safe to use, too, and the quality of the resulting product speaks for itself. Purchase Yours Today.
Best Budget Option
Portable Hand Crank Ice Crusher by VICTORIO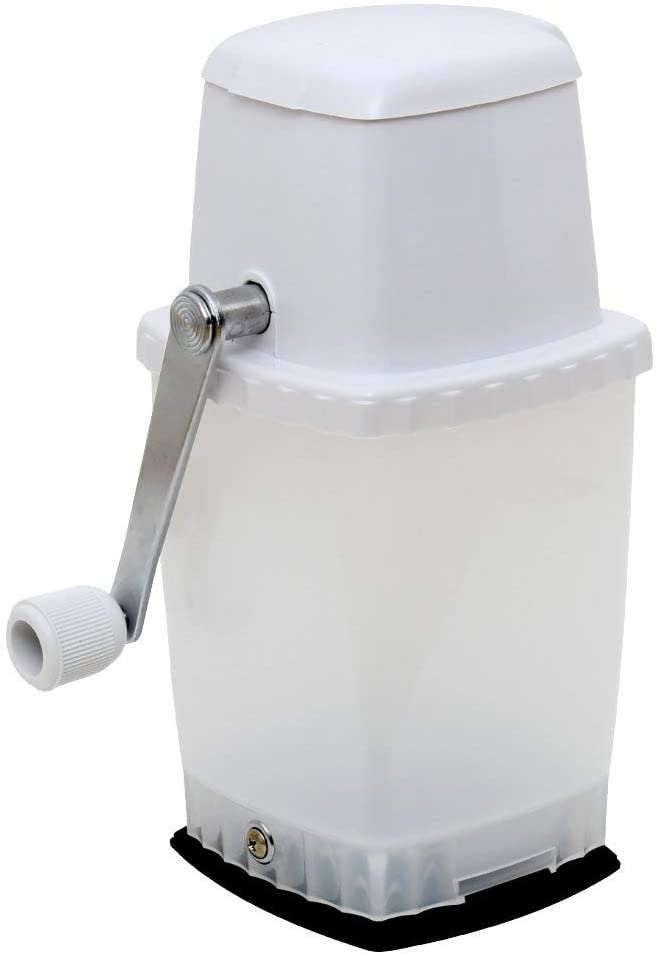 Crushed Ice for Less Than $30. Take your budget-friendly ice on the go.
What We Liked
This ice crusher offers two big perks. One, it's very budget-friendly, at only $30. Second, it's portable, meaning you can take it easily anywhere, for use by the pool, on the beach, on a camping trip, truly anywhere. There's no need for electricity. Get One Here.
Best Value
Nuvantee Manual Ice Crusher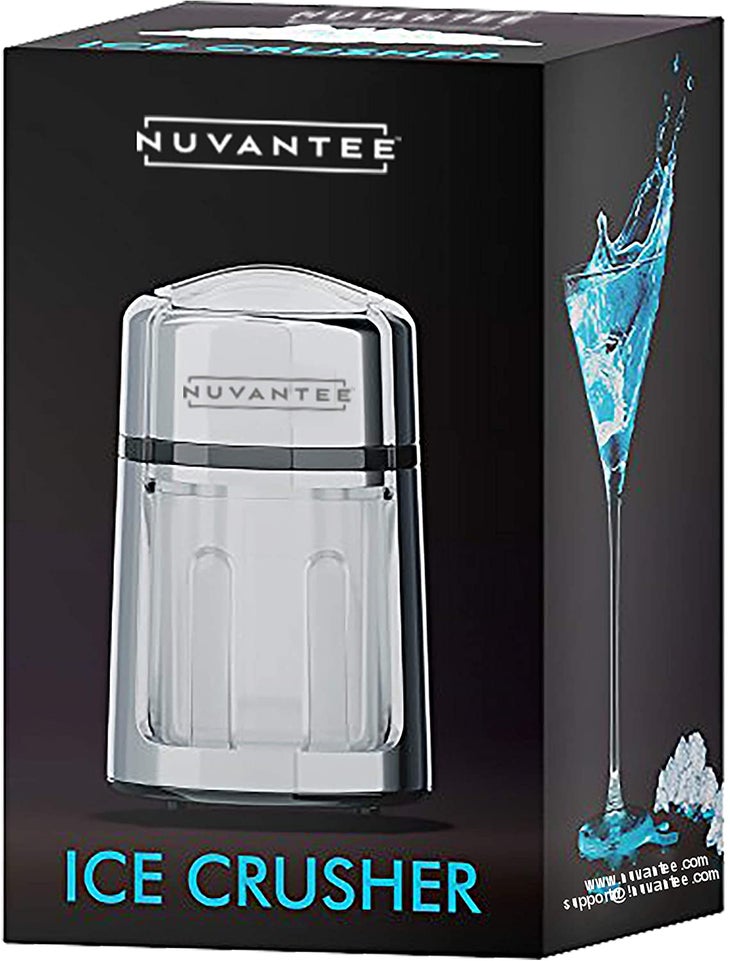 Get the Best Product for the Price. Value goes a long way.
What We Liked
This ice crusher gives you the best of both worlds when it comes to price and quality. The manual ice crusher works quickly and easily, slicing through ice with a turn of the hand crank. It sits on non-slip legs, for an added layer of safety, and it's rust-proof. Click Here to Buy.