Top Cheesecloths
Whether you're draining cheese or straining sauces, a great cheesecloth can be a key piece in helping the process run smoothly. To help you find the right cheesecloth to fold into your culinary experiments, we've pulled together a few popular options.
Photo: Getty Images/iStockphoto
Heading out the door? Read this article on the new Outside+ app available now on iOS devices for members! Download the app.
Finest Weave
Butter Muslin 2 sq yards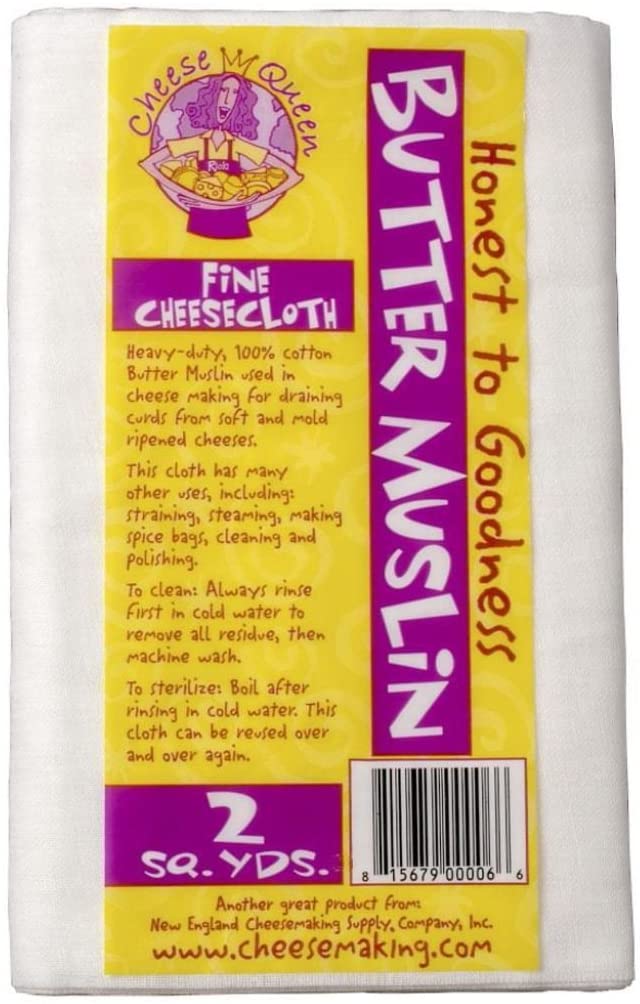 Tight and Durable
This cloth features 90 threads per inch, so it's designed for draining soft cheese.
What We Liked
This cloth offers 2 square yards of material, so it's among the smaller options here. Before using it, be sure to machine wash it with unscented detergent, and then follow the directions for cleaning and reusing after that. Get them here.
Best Low-Risk Option
5 Yards 45 Square Feet Grade 90 CheeseCloth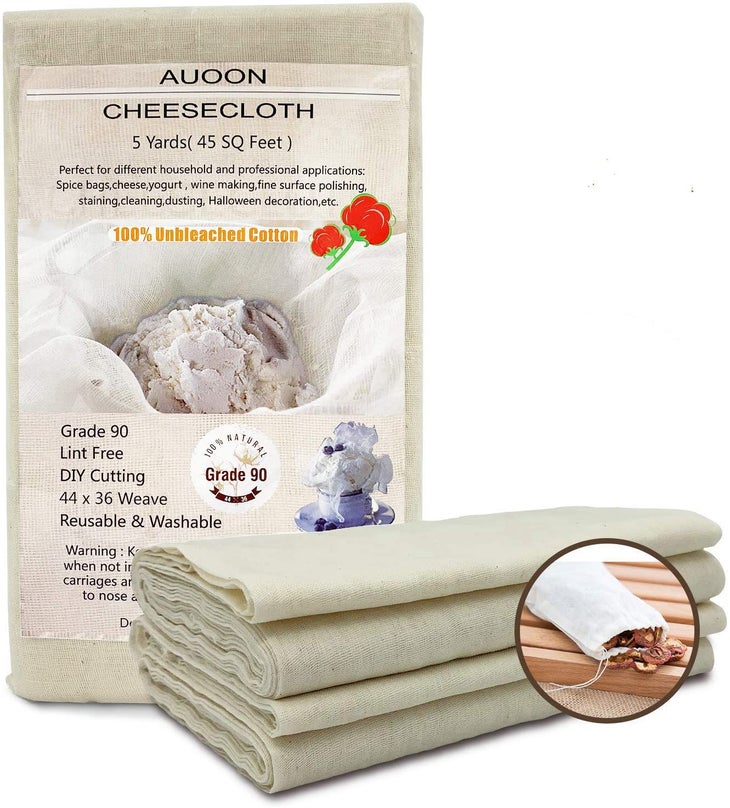 Peace of Mind
This cheesecloth is backed by an 18-month warranty, as well as a 180-day no-reason return policy.
What We Liked
This cheesecloth offers 45 square feet of material, so it gives you plenty to work with. This grade 90 cloth is made of 100% unbleached cotton and can be washed and reused, so you don't have to throw it away after just a single use. Buy them now.
Most Versatile
Olicity Cheesecloth, Grade 90, 45 Square Feet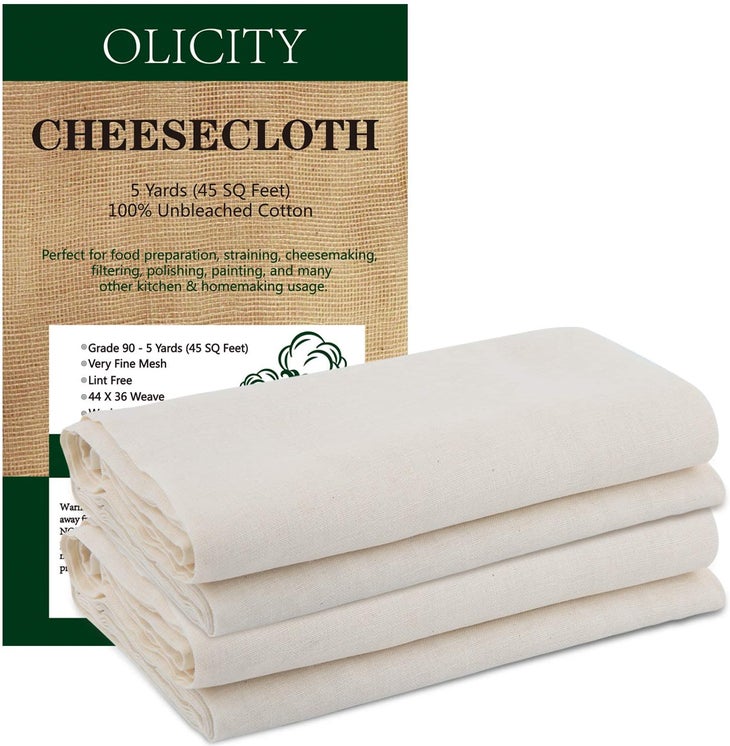 Cut to Fit
This cheesecloth is designed to be used for everything from straining stocks to making crafts and decorations.
What We Liked
This cheesecloth is free-cutting, which makes it easy to customize for different uses. The cloth contains 44×36 threads per inch, and stretches 5 yards or 45 square feet total, so you can do all sorts of projects around the house. Buy them here.
Best Size Variety
Regency Wraps Natural Ultra Fine Cheesecloth 100% Cotton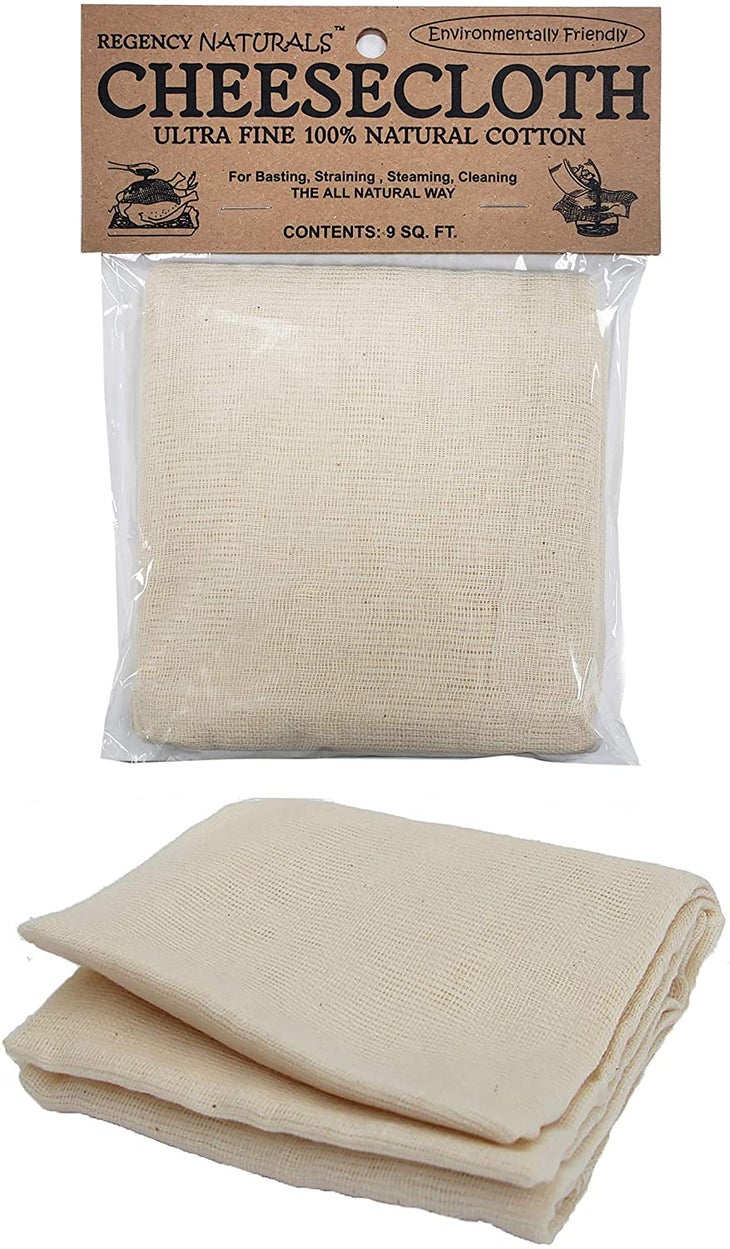 Easy to Use
This cheesecloth is available in six different size options, so you can snag exactly as much as you'll need.
What We Liked
You can order this cheesecloth in a one-pack of 9-square feet, all the way up to a 10-pack of 90-square feet. The cheesecloth promises to be made of heavy-weight cotton that's designed to catch small particles without needing to double fold the cloth, so you can get it right without the hassle. Get them now.