Top Coffee and Tea Appliances
Why head to the coffee shop when you could just brew the perfect cuppa at home? We're all attached to our morning dose of wake-up juice, and you know you only want the best machine to help you make it. When picking out a machine, you have to know what features are most important to you. Do you prefer the classic black brew, or are you looking to expand your coffee choices with lattes and cappuccinos? Do you like to switch to that box of soothing teas, or do you want something icy cold to shock you awake in the morning? Or perhaps, like us, you've realized your machine desperately needed a deep cleaning… possibly yesterday. No matter what you're looking for, our list of coffee and tea appliances has something for you!
Heading out the door? Read this article on the new Outside+ app available now on iOS devices for members! Download the app.
Most Environmentally Friendly
Keurig K-Cafe Special Edition Coffee Maker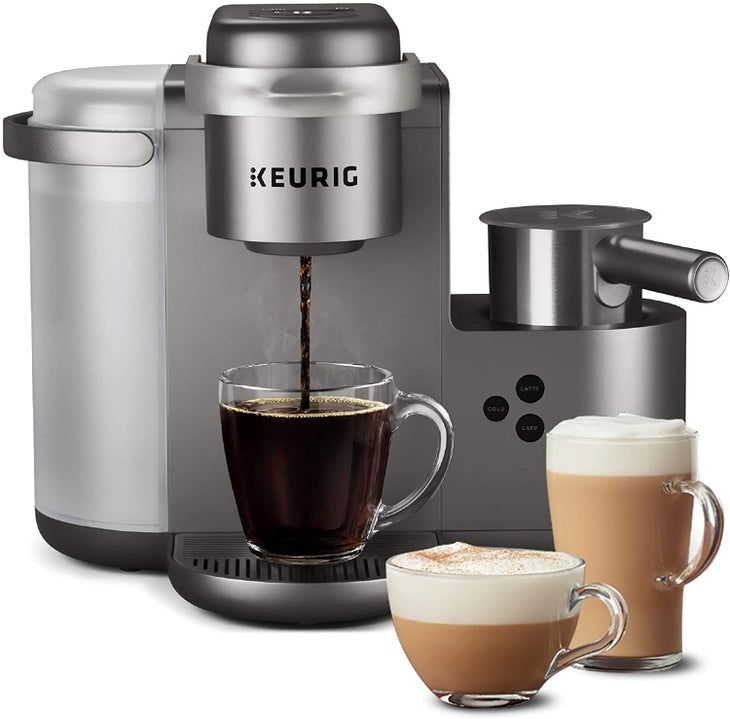 Make Mother Nature Happy
Made for morning brews both hot and cold, coffee maker comes in 2 sleek shades with 4 cup sizes – 6, 8, 10 and 12 oz.
What We Liked
The K-Café machine allows you to make cappuccinos and lattes in the comfort of home, with its own dishwasher safe milk frother. This energy efficient appliance has a smart start that heats and brews in one simple process, and turns off 2 hours after the last brew to make sure you're not driving up your electricity bill! Order Online.
Smartest Machine
Nespresso by De'Longhi Coffee and Espresso Machine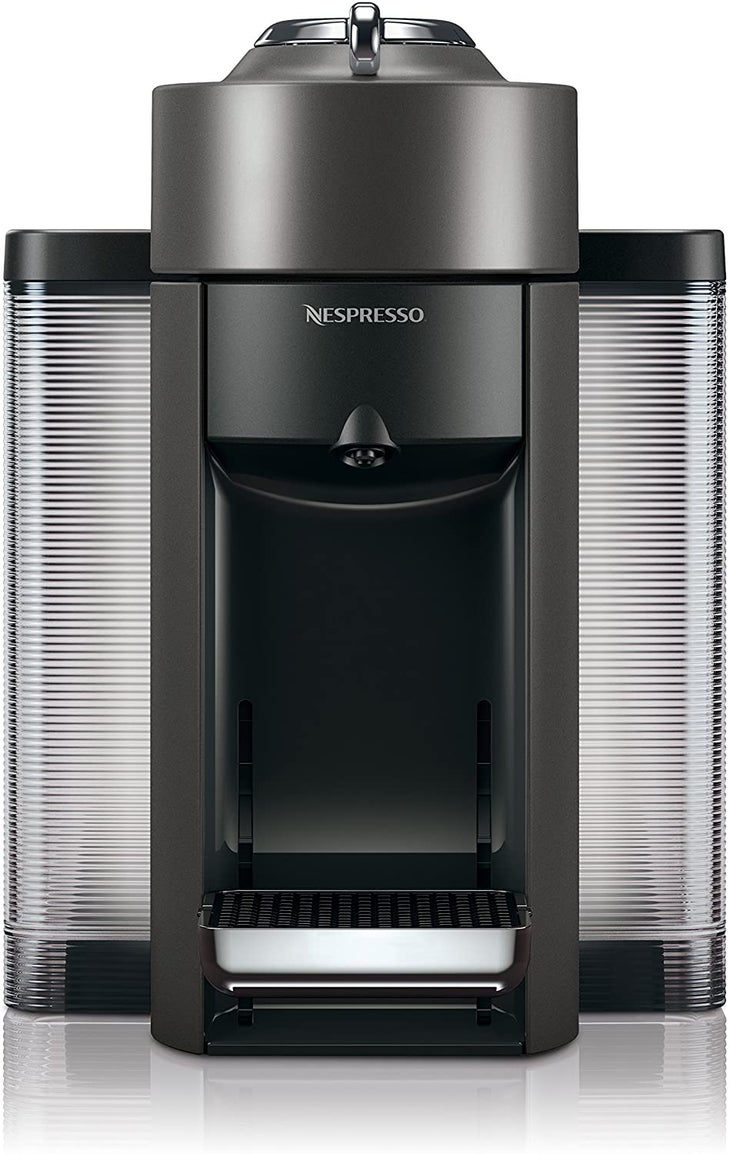 Barista Grade Single Serve Coffees
With 5 different colors and 5 different cup sizes, this versatile coffee and espresso machine has something for every person.
What We Liked
This machine delivers different sizes of delicious single-serve coffee at the touch of a button. From espressos to altos, all you have to do is throw in a Nespresso Vertuo pod for a steaming, or iced cup of your morning joe. Plus, if you're busy rushing out of the door, don't worry; this smart cookie shuts off on its own after 9 minutes! Purchase Yours Today.
Most Versatile
Ninja Specialty Coffee Maker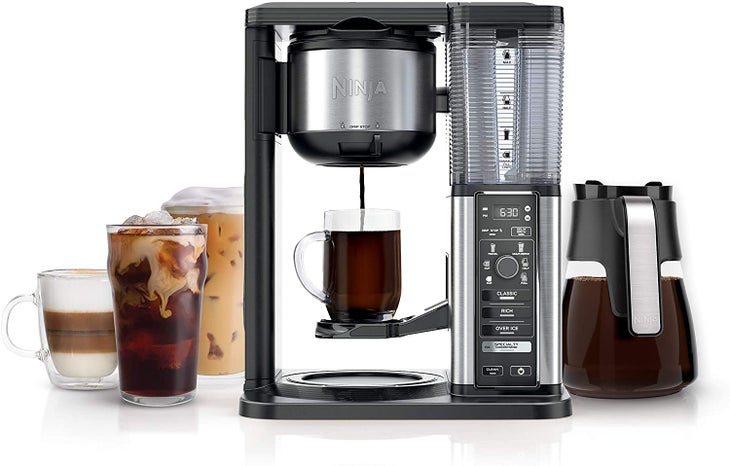 No Need for Pods Here
With its smooth glass/thermal carafe and sleek stainless steel finish, this coffee maker shines as the centerpiece of the kitchen.
What We Liked
With 6 brew sizes and 4 different brew types, you'll be spoiled for choice with this one. This specialty maker lives up to its name, allowing you to make lattes, macchiato, cappuccinos, cold brews and any other coffeehouse drink you can think of at home. Don't be fooled by the name, you can brew your favorite caffeine-free teas in this too. Bonus: it comes with its own fold-away milk frother. Get It Here.
Best Cleaner
Urnex Dezcal Coffee and Espresso Descaler and Cleaner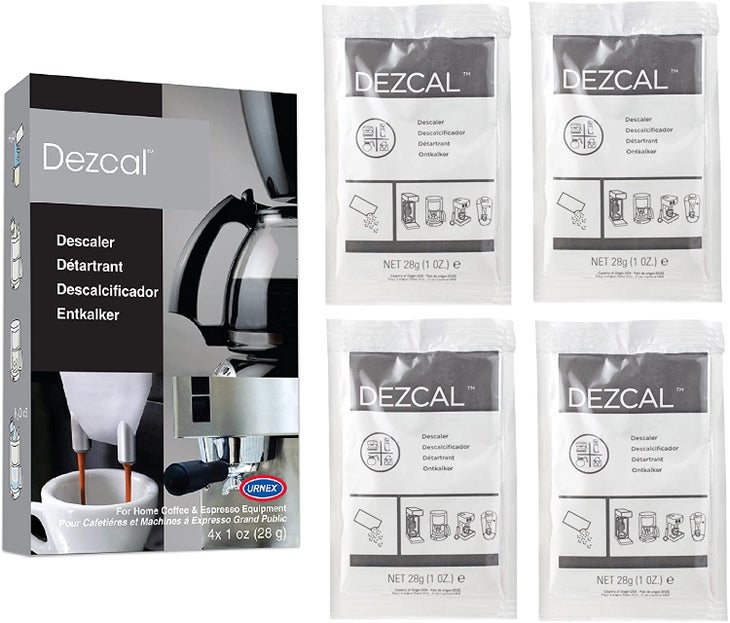 Extends Your Coffee Maker's Life
This descaling powder is a highly effective cleaner, clearing out machines to make sure they don't break down and ensuring an optimum brewing temperature.
What We Liked
This multi-purpose cleaner works great on home coffee brewers, espresso machines, pod machines, capsule machines, kettles and anything else you use to make brews at home. Non-toxic and biodegradable, it removes limescale and mineral buildup without leaving behind a vinegary smell, so that you can enjoy the unspoiled aroma of your morning cuppa. Buy Now.