Top Compact Refrigerators
Limited space? A compact refrigerator could be exactly what you need. Whether you're in a dorm room, office, man cave, or other small or crowded area, if you're wanting a fridge to keep drinks, snacks, and other items cool, then a compact refrigerator will easily solve the problem. Of course, you want to make sure you choose the right compact refrigerator for your situation, taking design, capacity, and value into account. Believe it or not, they're not all the same. You don't have to go to the department store, though, to peruse your options. There are many compact refrigerators available online, and you can easily purchase them and get them delivered straight to your door via Amazon.
Heading out the door? Read this article on the new Outside+ app available now on iOS devices for members! Download the app.
Best Lightweight Option
hOmeLabs Mini Fridge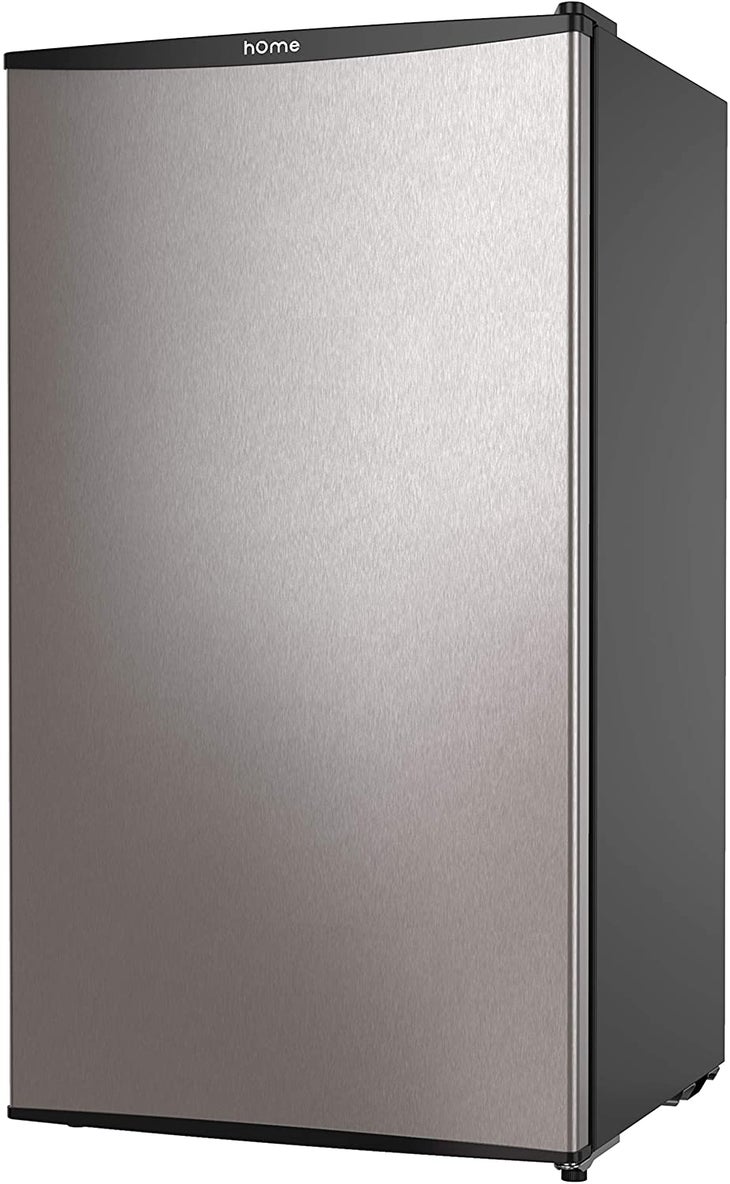 Don't Bother Struggling with a Heavy Appliance. Your mini fridge should actually be "mini."
What We Liked
If you're moving into an apartment, office, or dorm on your own, you don't want to bother struggling with getting a heavy appliance through the door. Some mini fridges can weigh over 50 pounds! This mini fridge comes in at only 45 pounds, making it at least a little easier for you to move around on your own, but the light weight doesn't mean you'll be losing much interior space at all. You still get the standard 3.3 cubic feet of interior space with this fridge. Get It Here.
Best Small Option
Midea WHD-113FSS1 Compact Refrigerator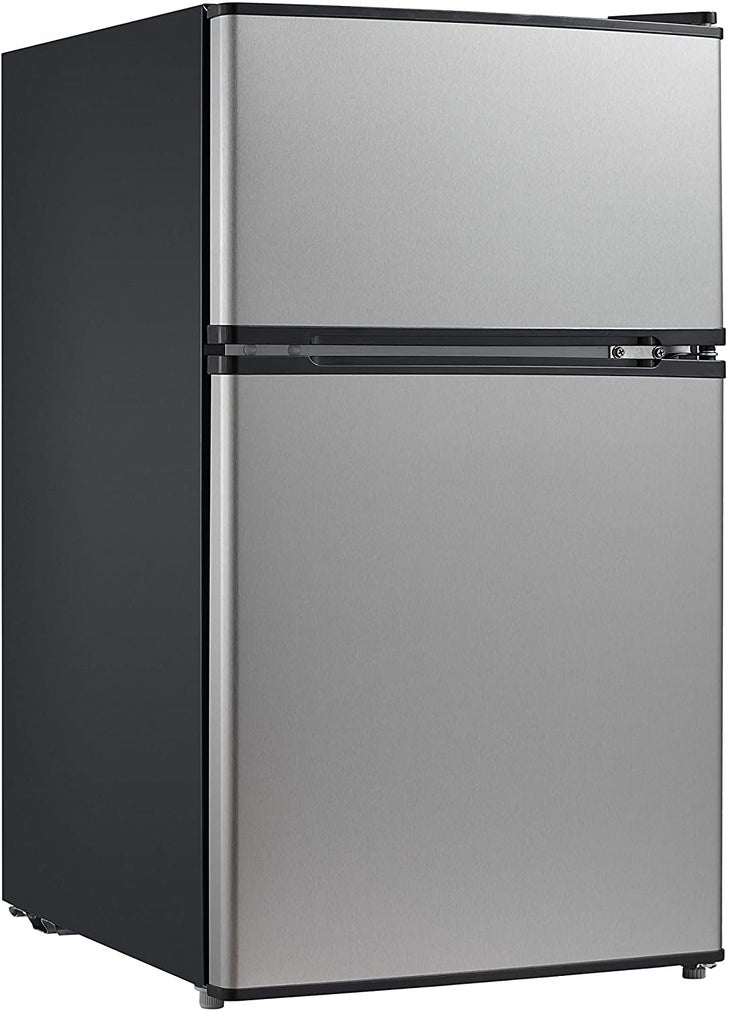 Go Ultra-Mini. If you're really short on space, this is the fridge for you.
What We Liked
If you're trying to save as much space as possible, then give this one a shot. With 3.1 cubic feet of interior space, this mini fridge takes mini to an entirely new level. It's 18.5 inches by 19.4 inches by 33 inches, making it just the right size to slide under a desk. Order Online.
Best Budget Option
RCA RFR321-Black FBA Black RFR321 Mini Refrigerator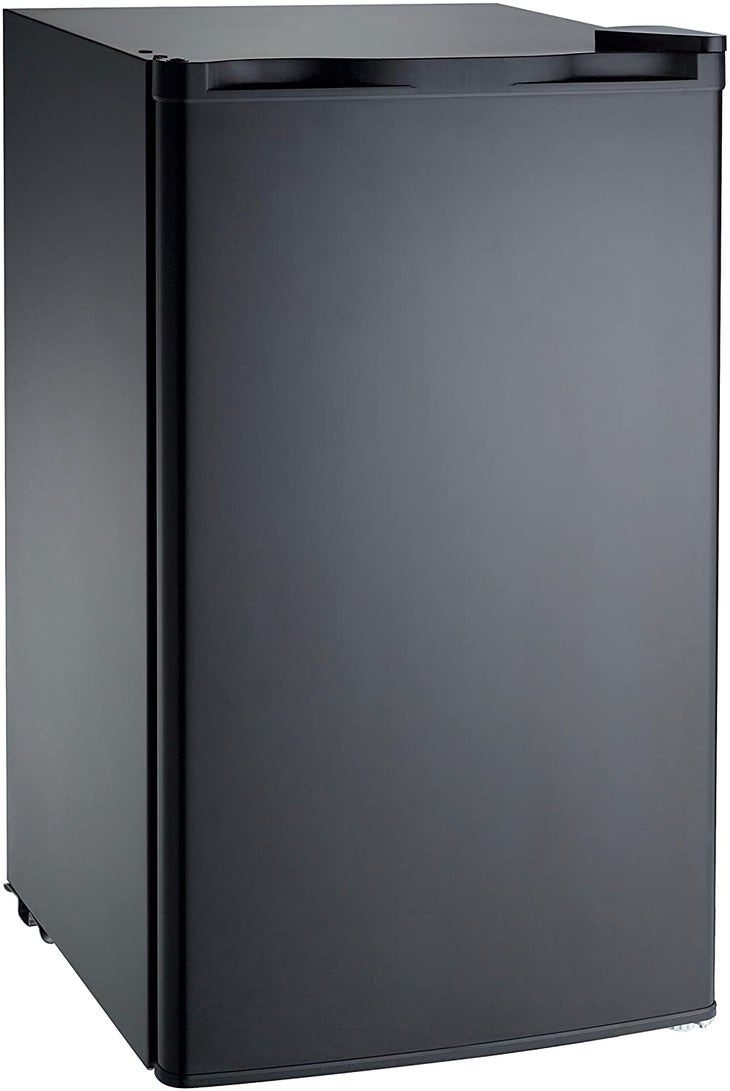 Don't Spend Big on a Tiny Appliance. Get a mini fridge on any budget.
What We Liked
Don't think you have the cash for a compact refrigerator? You might be able to afford this very budget-friendly option. At less than 150 dollars, it's far less expensive than many other compact refrigerators on the market, but it offers the same value in terms of space and hardware. Get It Now.
Best Stylish Option
Danby DAR033A6BDB 3.3 cu. ft. Compact All Refrigerator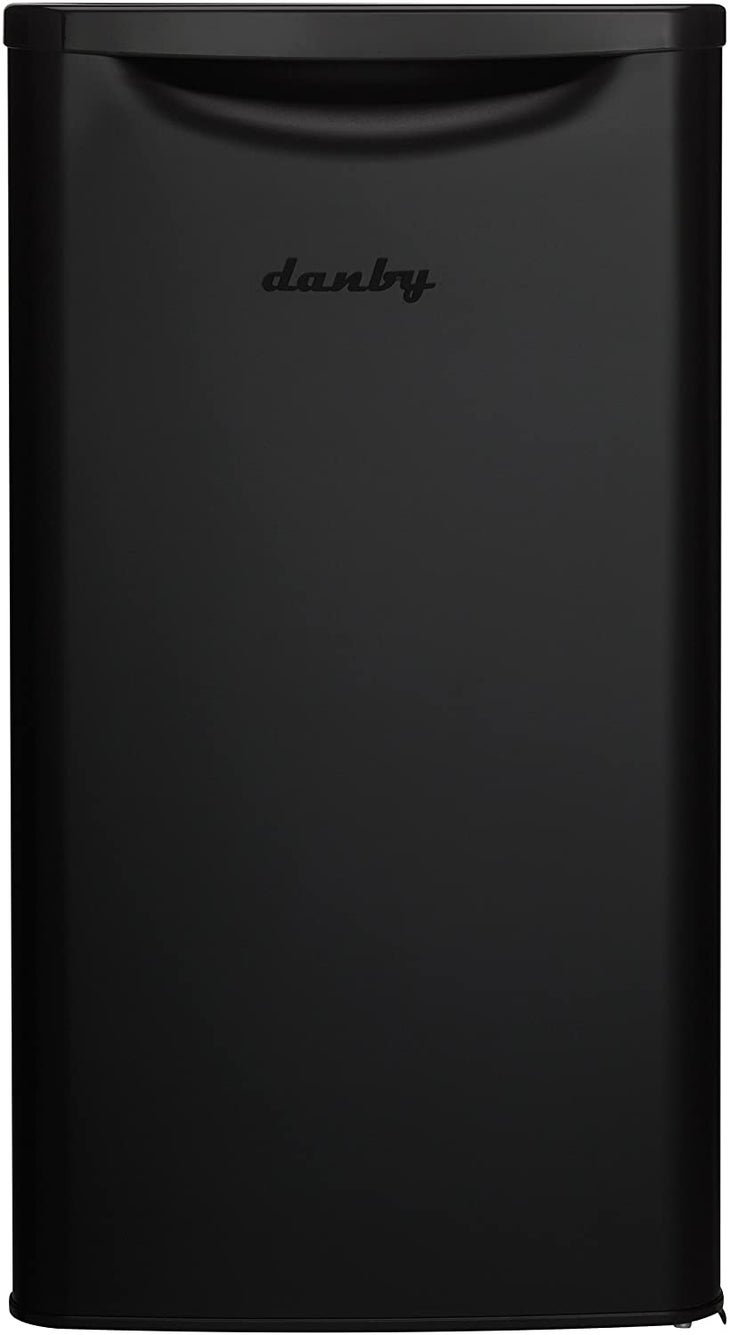 A Compact Fridge That Matches Your Style. Don't settle for boring when you can get a great-looking fridge.
What We Liked
If you don't think a compact fridge will fit your style, then check out this option. It comes in an array of colors, so you can pick the one that works best for you. Choose between the standard black, white, red, silver, stainless steel, and spotless steel. Purchase Yours Today.