Top Kitchen Gadgets
Kitchen gadgets can help keep the kitchen organized and increase efficiency. Being able to cook or clean the kitchen faster leaves you with more time in your day. Plus, gadgets can be fun to use. That said, there are a lot of kitchen gadgets available, which can be overwhelming. Here is our review of four different kitchen gadgets that can help you in the kitchen.
Photo: Getty Images/iStockphoto
Heading out the door? Read this article on the new Outside+ app available now on iOS devices for members! Download the app.
Best Versatile Chopper
Fullstar Vegetable Chopper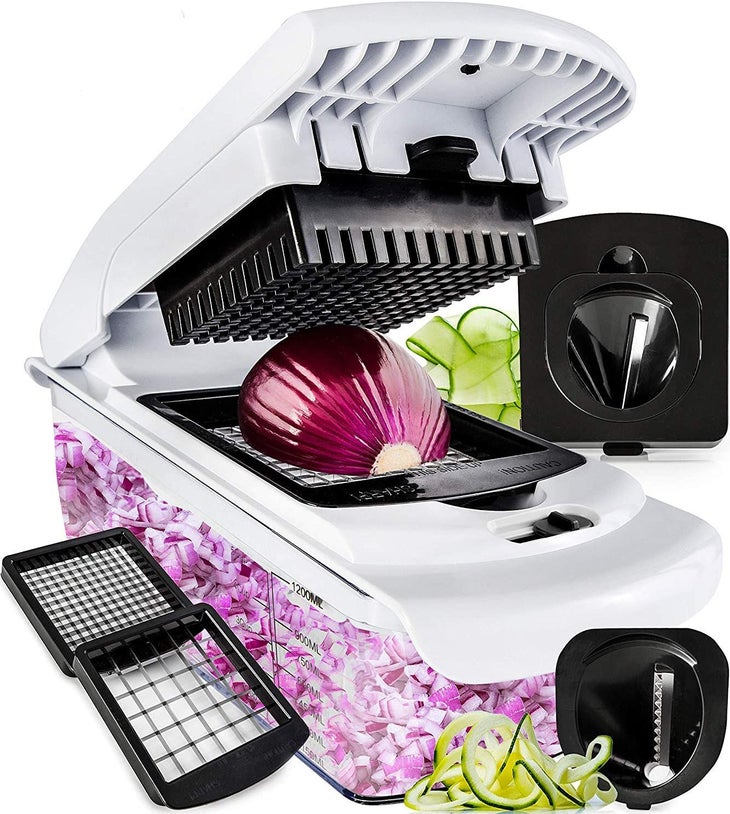 Easy Vegetable Prep
This chopper allows you to julienne, chop, slice, or spiralize vegetables quickly and easily due to the four interchangeable blades.
What We Liked
This chopper includes a small dice blade for soft fruits and vegetables, a large dice blade for hard fruits and vegetables, a spiral blade, and a ribbon blade. The sharp blades are made of rust-resistant stainless steel and are top-rack dishwasher safe. The rubberized soft-grip handle is comfortable to use, and the non-skid base prevents the device from sliding. The large (1.2 L) catch tray makes it easy to capture all the diced and chopped foods, too. And on top of all that, this device is compact and easy to store, measuring 10.63 inches long by 4.72inches high by 4.48 inches wide). Get it here.
Best for Keeping Counters Clean
Silicone Utensil Rest with Drip Pad for Multiple Utensils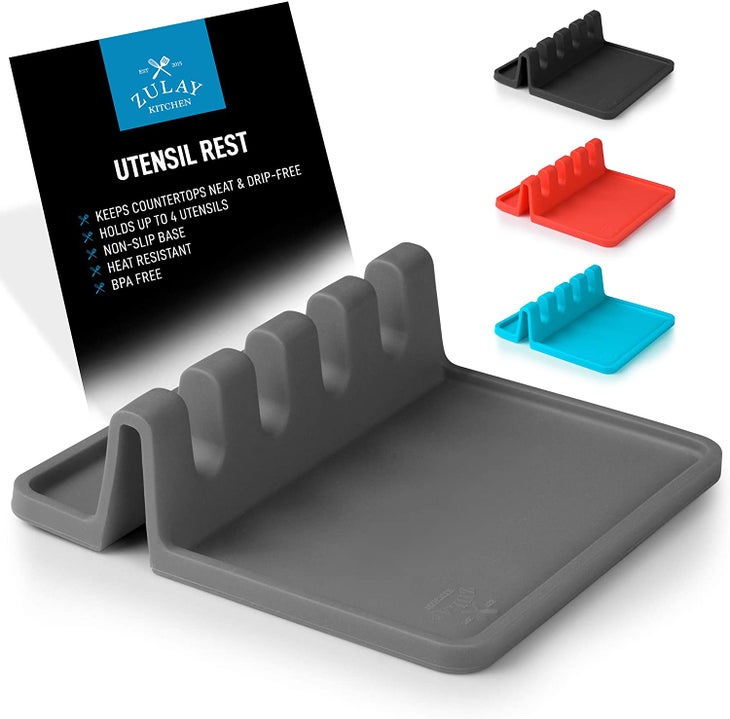 Reduce Mess When Cooking
This BPA-free utensil rest helps keep counters clean and cooking utensils conveniently placed nearby while cooking.
What We Liked
This utensil rest holds up to four cooking utensils, so you have a convenient place to put them while cooking, keeping your counters drip-free in the process. The BPA-free holder's modern design can accommodate even large serving or cooking tools. The non-slip base ensures everything stays put, while the raised edge prevents drips from running off the pad. It's made of food-grade silicone, it's heat resistant, and it's dishwasher safe. This handy tool measures 5.25 inches by 5.25 inches and comes in four different colors. Buy it now.
Best Silicone Countertop Organizer
GOOD TO GOOD Silicone Sponges Holder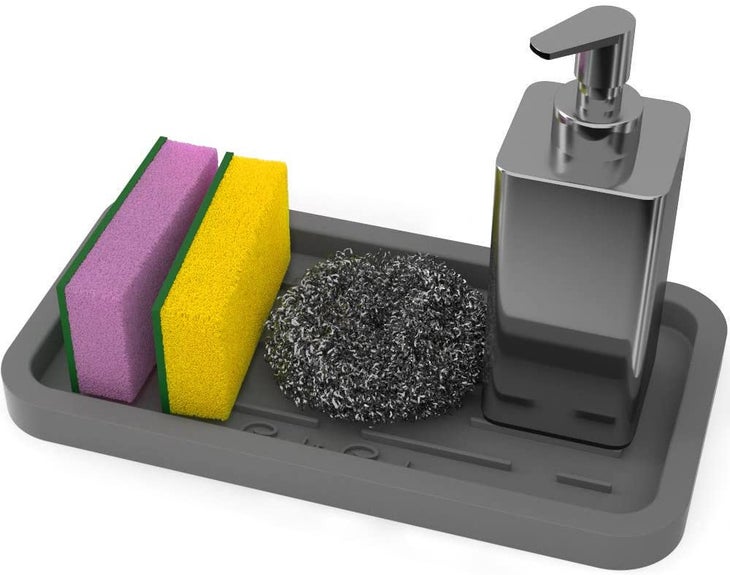 Convenient Kitchen Organizer
This kitchen organizer tray keeps sponges, soap, scrubbers, and more within easy reach while working in the kitchen.
What We Liked
This silicone organizer is large enough to hold sponges, scrubbers, soap dispensers, and more, and the material is heat resistant. It measures 10 inches long by 5.3 inches wide, providing an organized way to keep essential items together and keep countertops tidy. The organizer is easy to hand wash, too, and the slip-resistant bottom ensures it stays in place. Buy it here.
Best Rust-Resistant Holder
Adhesive Sponge Holder + Brush Holder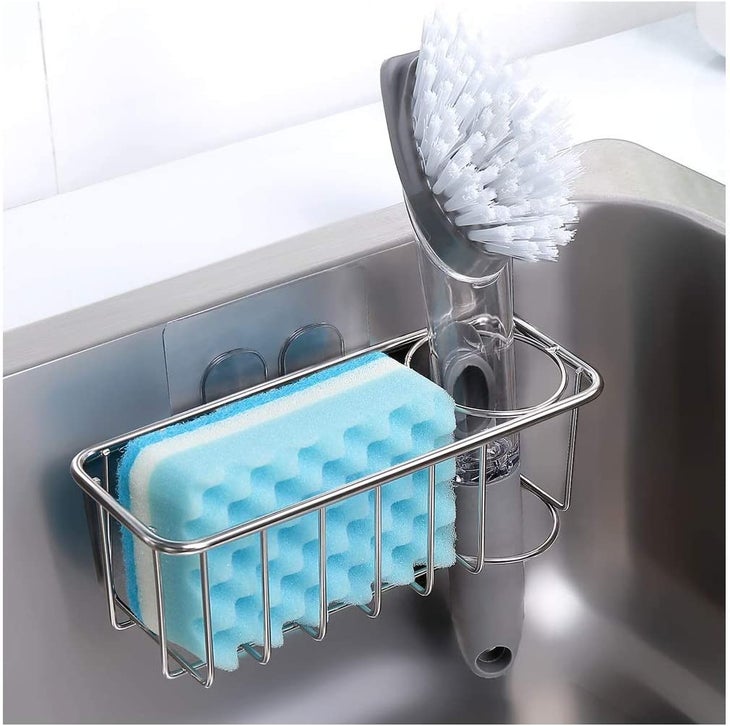 Easy Installation
This sink caddy holds a sponge and a brush holder securely inside the sink, so you always have them on hand.
What We Liked
This stainless-steel sponge and brush holder is guaranteed not to rust. The holder is designed so that the sponge and brush can air dry efficiently without causing a mess on countertops. It fits compactly inside most sinks (7.1 inches by 3 inches by 2.5 inches), and it uses strong transparent adhesive hooks to secure to thesink's surface with no drilling or tools required. And best of all, it can hold up to 15 pounds. Get it now.