Top Kitchen Towel Hooks
When in the kitchen, it's always a good idea to have some kitchen towels handy. You never know when you'll need to mop up a quick spill, grab the handle of something hot, or lay something to rest that you don't particularly want sitting on your countertop. But where do you put your kitchen towels when you're not using them? Stuffing them into a drawer isn't an ideal option. And leaving them out on your countertop just looks messy and interferes with counter space. Kitchen towel hooks are an easy way to always keep a kitchen towel within reach, while keeping your kitchen organized and neat at the same time. Keep reading to discover our favorite hooks on the market!
Heading out the door? Read this article on the new Outside+ app available now on iOS devices for members! Download the app.
Best for Decorative Towels
mDesign Modern Metal Kitchen Storage Over Cabinet Curved Towel Bar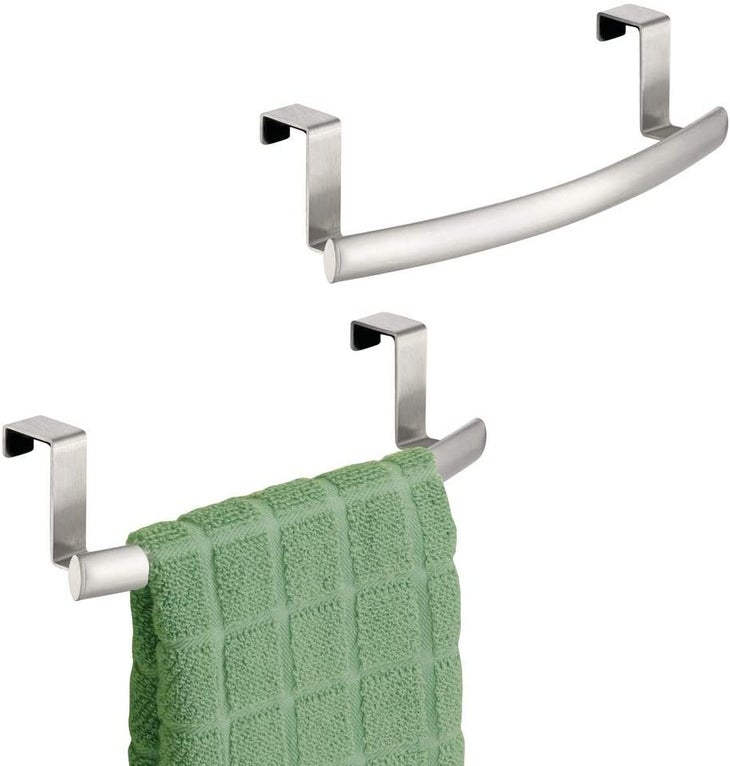 Stylish Colors
Pick a style and color, and keep your towels organized and also on display.
What We Liked
Who said kitchen towels (and kitchen storage) had to be boring? This kitchen towel hook comes in a variety of styles and colors to fit any kitchen, and the elongated shape means they're perfect for displaying your favorite decorative kitchen towels, especially around the holidays when all the fun towel designs come out. Order Online.
Best Bulk Option
JINSHUNFA Wall Hooks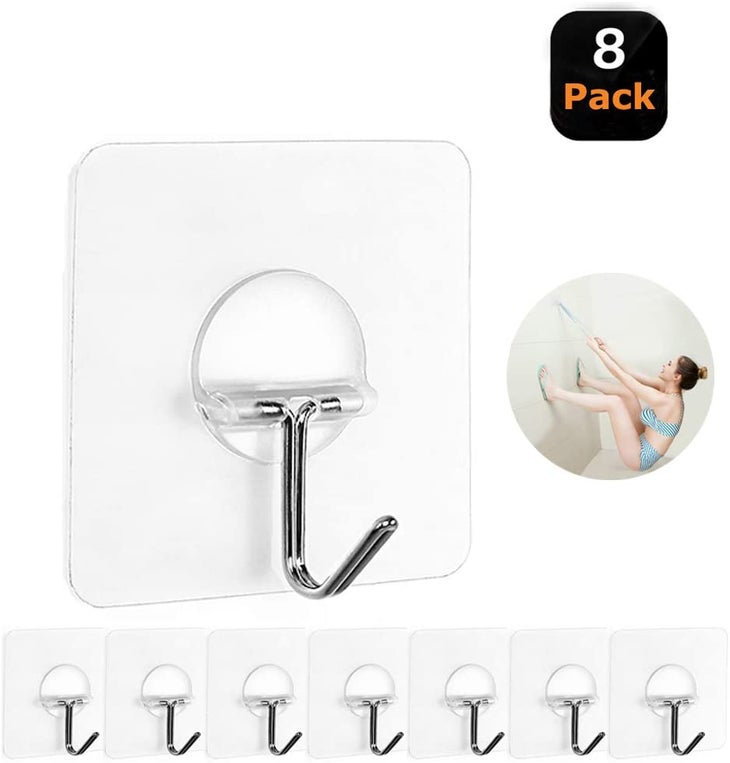 Store Up to 8 Towels
These heavy-duty, bulk-pack hooks can support up to 13 pounds of weight!
What We Liked
Maybe you have multiple kitchens in your home. Maybe you want to extend your kitchen towel organization to your bathrooms, your pool house, your laundry room, your home bar or barbeque area. Now, you can, thanks to this bulk pack of eight towel hooks, all of which are very durable and capable of holding up to 13 pounds of weight. Purchase Yours Today.
Best for Small Spaces
KES Solid Metal Swivel Hook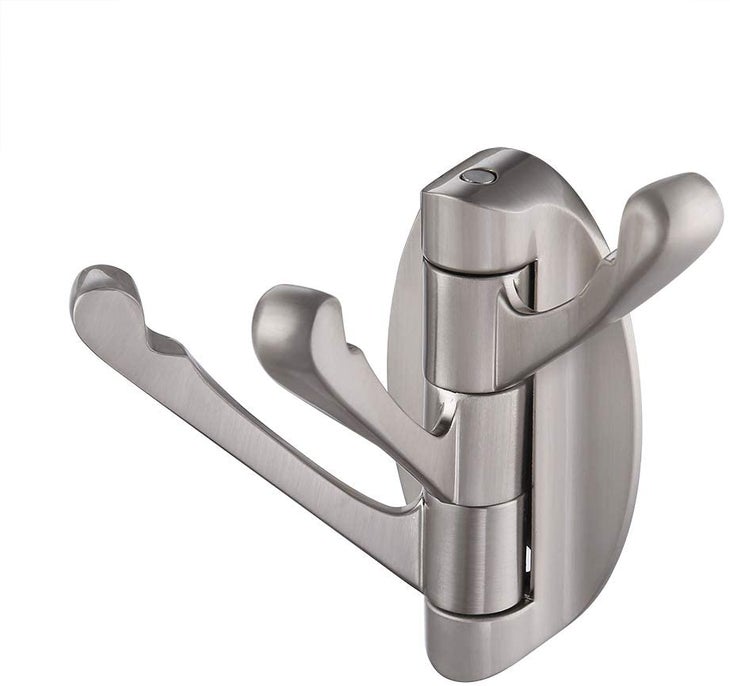 Three Towels, One Hook
If you have a small kitchen space, and you want to hang multiple towels, you might just not have enough room; this hook fixes that problem with three hooks in one, for more hanging power.
What We Liked
There's no need to hang multiple hooks for hanging multiple towels. This brushed nickel, stylish and sturdy hook can fit just about anywhere in your kitchen. It features three rotating hooks that can be positioned just how you need to hold three different items. Better yet, the material is rust-proof, so you don't have to worry about damage from humid environments. Get It Today.
Most Unique Design
SUMAJU 3 Pieces Premium Adhesive Round Towel Holder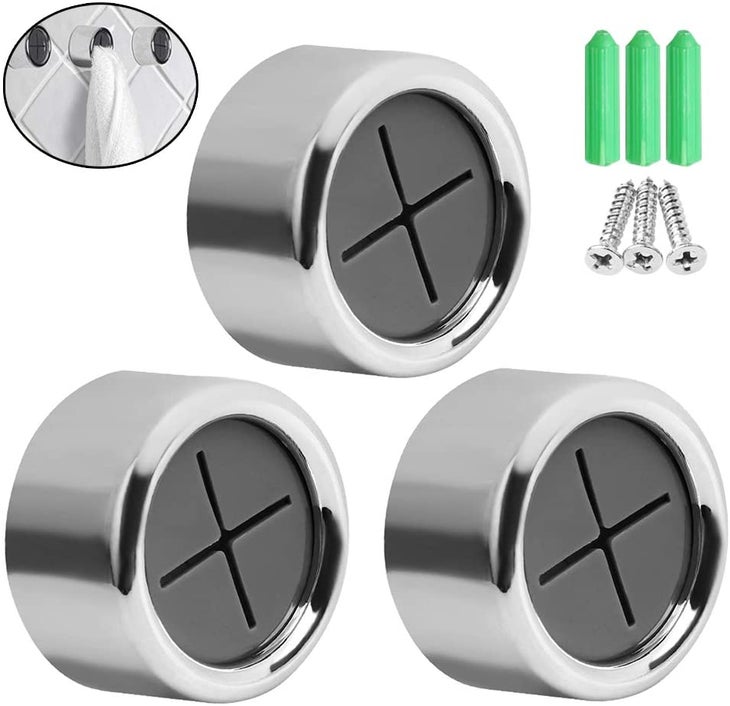 Innovative Design That's Safer
Parents and pet owners will appreciate this unique way of storing your towels.
What We Liked
These round towel holders are one of a kind, in that there's no hook actually sticking out from them. Instead, you push an edge of the fabric of your towel into a plastic holder, which essentially grabs onto the towel to hold it in place. This is preferable especially if you have small children or pets wandering around the house, who are likely to accidentally knock their heads or bodies against a hook that sticks out from the wall or cabinets. Buy Now.