Foodie 411
We've got the scoop on the holiday cookbook releases and the latest goings-on in the food world.
Heading out the door? Read this article on the new Outside+ app available now on iOS devices for members! Download the app.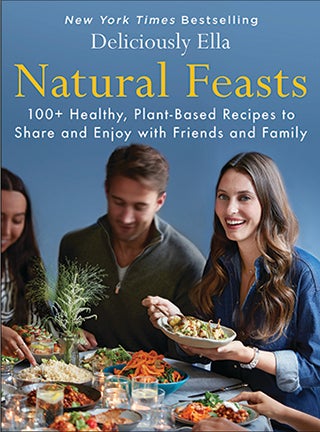 SUPER FRESH
THE INVENTION: Scientists at The Korea Advanced Institute of Science and Technology (KAIST) have developed a novel antimicrobial spray for produce using a nanocoating process that will help combat food waste by keeping fruits and vegetables fresher for longer.
WHAT ARE THE BENEFITS? It's made from a mixture of minerals and a plant-derived, antibacterial polyphenol that can be applied to surfaces such as food, shoe insoles and eyeglasses. Once sprayed, fruits like Mandarin oranges and strawberries showed a significantly prolonged shelf life.
WAIT FOR IT: Nanocoating techniques are still in their early stages so it will still be a couple of years before the spray hits the US market, according to lead researcher Insung Choi, PhD.
NOT YOUR AVERAGE FAST FOOD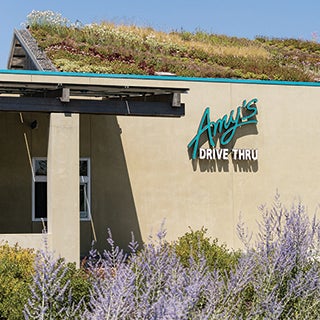 A HEALTHIER DRIVE-THRU: The vegetarian frozen-foods company Amy's Kitchen has been blown away by the positive response to their first Amy's Drive-Thru in Rohnert Park, California. In the near future, the company is set to open a second location in Corte Madera, California, with plans to open more across the state and eventually across the country.
WHAT'S ON THE MENU? Produce is sourced locally from organic farms, and meals are handcrafted for busy families, professionals looking for a wholesome lunch and road trippers alike. With vegan, non-dairy and gluten-free options available, an organic breakfast menu kicks off mornings while the lunch and dinner menu features fresh organic salads, burritos, burgers (with a lettuce-wrapped option) soups, pizzas and more. Plus, if you need a coffee, latte or chai tea, they've got you covered with a variety of hot and cold drinks.
NATURAL FEASTS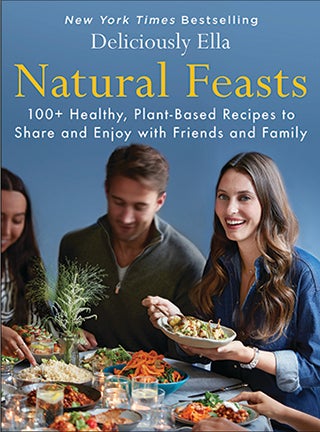 FESTIVE EATS: Get your holiday menu planner ready: UK-based blogger Ella Mills has released Natural Feasts: 100+ Healthy, Plant-Based Recipes to Share and Enjoy with Friends and Family. "It's given me such a thrill to see people realize how good they feel when they eat foods that nourish their bodies," writes Mill in the book's introduction.
THE GOODS: Natural Feasts features 150 wheat-free vegetarian recipes that range from breakfasts to party fare. Mills' easy approach to healthy eating brings mouthwatering sides, meals and desserts such as Lemony Hasselback Potatoes, Kale, Sun-Dried Tomato, Olive and Sweet Potato Salad and Chocolate Peanut Butter Pie to the table. You'll find loads of mealtime inspiration in this plant-based cookbook that also includes nut-free options. By Ella Mills ($24, Scribner)
GROW COOK NOURISH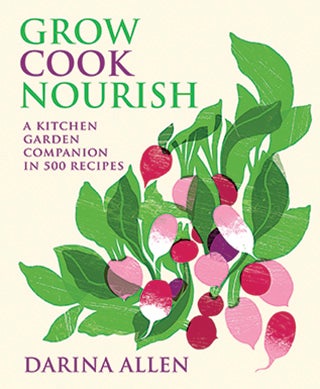 A GARDENER'S PARADISE: Whether you're a gardening newbie or an experienced grower, those looking to cultivate a garden will find much to love in Grow Cook Nourish: A Kitchen Garden Companion in 500 Recipes. From root vegetables to edible flowers and wild, foraged items, this keepsake cookbook reads like a garden encyclopedia, with information on cultivation, growing and cooking. The garden gems featured range from the everyday such as tomatoes to the little-known such as sea kale.
THE TAKEAWAY: Even if you don't have an outdoor garden, this tome will provide inspiration for fresh ways to use produce in your cooking along with tips for growing plants indoors, proving that you can truly eat what you sow. By Darina Allen ($45, Kyle Books)
EVERYDAY CHIC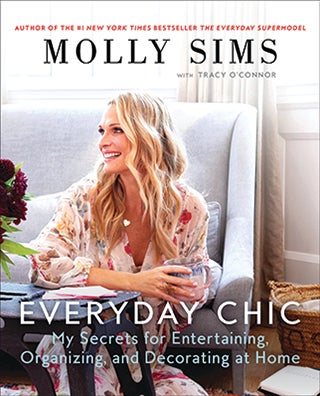 NO-SWEAT ENTERTAINING: Let's admit it: We all could use some expert help with entertaining during the holiday season. In Everyday Chic: My Secrets for Entertaining, Organizing, and Decorating at Home, supermodel turned home chef Molly Sims reveals her secrets and tips for making entertaining look effortless. Plus, she includes strategies for minimizing clutter and creating your own zen space. With advice from her go-to experts peppered throughout, the New York Times best-selling author also throws in organizational tips to streamline your life.
MADE FOR REAL LIFE: From decorating tips to meal hacks for saving time on cooking, her advice is realistic and relatable. The how-tos and lists help make party planning that much more simple. By Molly Sims ($25, Dey Street Books)