The Cultured Kitchen
Celebrate diversity with inspiring intel on historical farmland, timely stories of food and culture, the scoop on traditionally influenced packaged foods, and more!
Heading out the door? Read this article on the new Outside+ app available now on iOS devices for members! Download the app.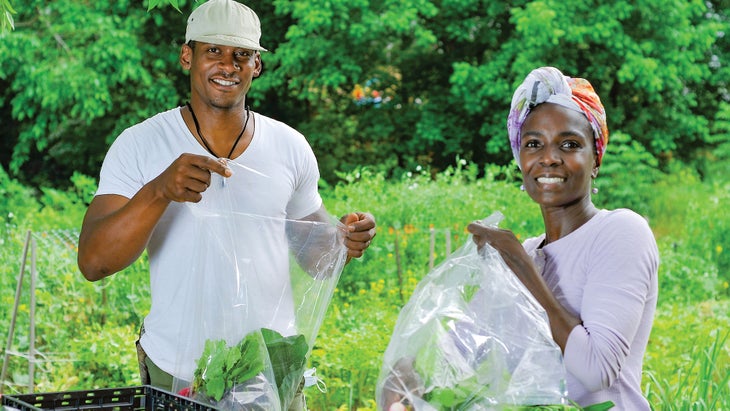 Historically Farm Fresh
Join Veronica Womack, director of Milledgeville's Georgia College & State University's Rural Studies Institute and founder of the Black Farmers' Network (BFN), as she works to revive the American South's Black Belt farming region.
BFN brings awareness to this highly fertile, historically significant land, strives to develop infrastructure and economic prosperity for farmers in rural and often poor areas and teaches young people in urban regions how to take ownership of and use their inherited farmland.
"If young African Americans are not looking at agriculture as a potential career," says Womack, "then the wealth of the African American community within the rural south is technically in jeopardy." Through the organization, young Black Americans can learn how to not only farm their inherited lands, but also develop it as tourism spaces or nature conservation areas.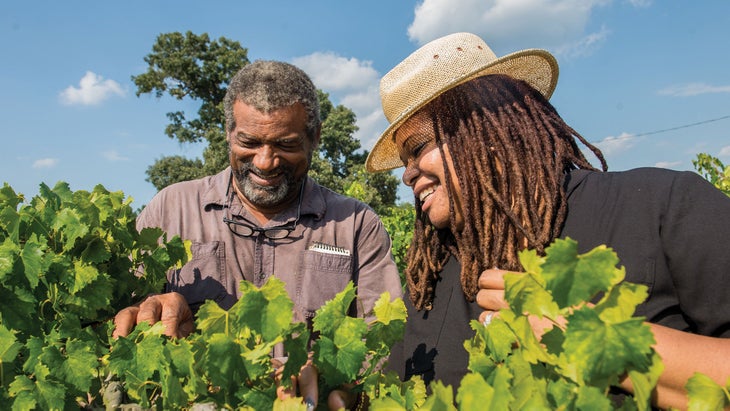 To support this groundbreaking work, visit blackfarmersnetwork.com where you can read stories about regional farmers, get to know the farms in the Black Belt region and stay up to date on harvest-season news. You can also donate to the cooperatives that work with this organization by contacting BFN through their website to find out which cooperative groups they are currently working in partnership with.
An Old Favorite, A New Perspective
If you're a fan of Trader Joe's – which we at Clean Eating certainly are – you'll want to check out Black Girls in Trader Joe's (BGITJ) on Instagram. Follow Cleveland-based Lauren, aka Lo, and Mercedes, aka Dee, as they highlight their favorite items, review new products and share recipes like Focaccia Pizza Bites or a Trader Joe's spin on avocado toast.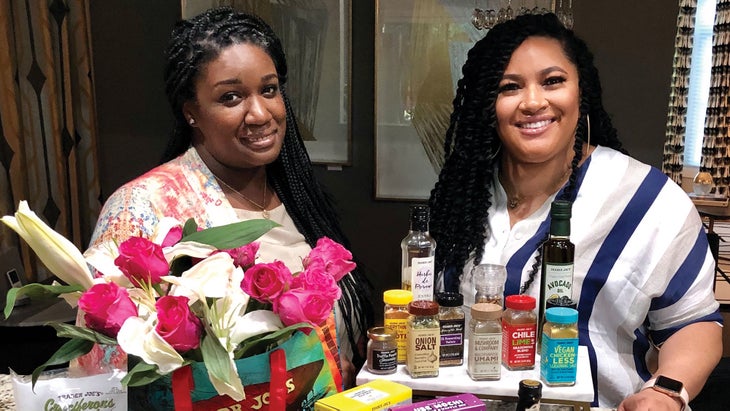 The BGITJ Instagram page was created when the duo, while researching their favorite Trader Joe's products, discovered there was very little diversity in the faces and hands behind the existing social content despite the large Black American fanbase for the brand, and they decided to do something about it. Within a month, they had over 70,000 followers.
"We wanted a community where we reflected and could uplift other Black creatives and foodies," they said. "Food is the one thing that brings us together. We all eat. We should all be represented in all aspects of the food business."
In the coming months, BGITJ will be sharing fall recipes and finds fit for any occasion, such as comforting crowd-pleasers perfect for harvest-season gatherings. Follow their page at instagram.com/blackgirlsintraderjoes.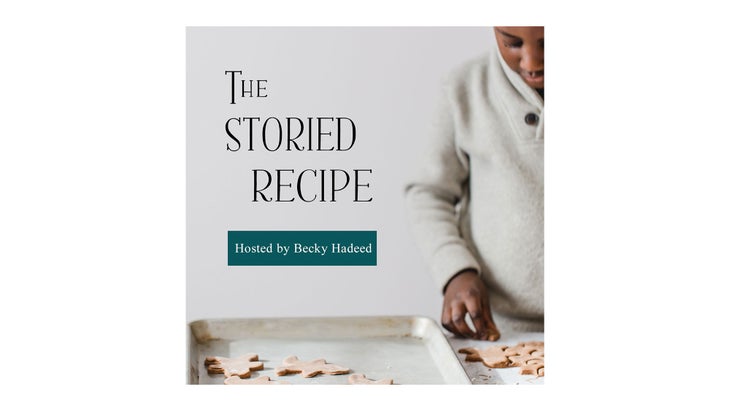 Stories For The Hungry Soul
Accompany food photographer and blogger Becky Hadeed on her podcast, The Storied Recipe, as she invites guests from around the world to share their most cherished recipes and the stories behind them. Every episode delves deep into her guest's heritage, family and life centered around the food of their memories.
"There is a connection in so many episodes to the topic of clean eating," says Hadeed. "How so many cultures center around delicious, even rich foods, yet health is rarely compromised by these diets. Quite a few of my guests speculate on why that may be."
When her very first guest shared how kelewele, a plantain dish, bridged her life between Ghana and the U.S., Hadeed realized her show was about culture. Upcoming episodes will feature the Maryland-based chef and recipe developer behind the blog Britney Breaks Bread and Christall Lowe, a New Zealand-based food stylist and photographer whose relationship with food is deeply impacted by her Maori heritage.
Tune in every Wednesday (and the occasional Friday) on Apple Podcasts and Spotify. thestoriedrecipe.com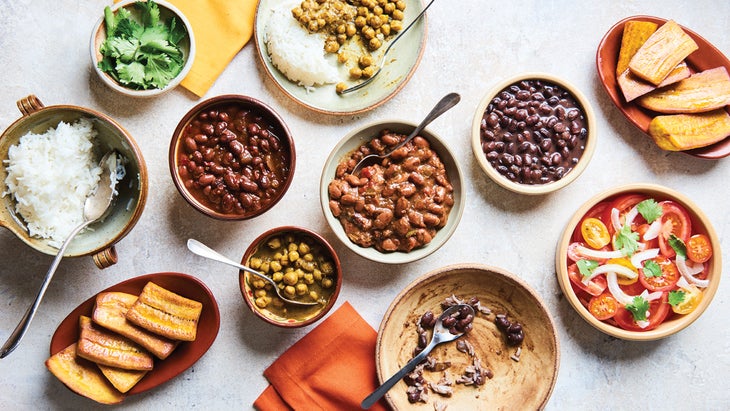 The Latest In Legumes
Vegan brand A Dozen Cousins is shaking up the packaged health foods category with Latino and African American slow-cooked recipes updated with nutrient-dense ingredients, with flavors like Mexican Cowboy Beans, Trinidadian Chickpea Curry and their best-selling Cuban Black Beans.
Now, the brand is debuting two new varieties of smoothly blended refried beans in the flavors Classic Refried Pinto Beans and Refried Black Beans. Find these new flavors in Target and Whole Foods nationwide, beginning rollout on October 1.
Founder and CEO Ibraheem Basir spent years in the natural foods space. Here, he developed a passion for healthy packaged foods, but felt there was little cultural representation in the category. Thus, A Dozen Cousins was born, inspired by Basir's daughter and her 11 cousins.
Not only are A Dozen Cousins products a celebration of Black and Latino foods, the brand works to inspire families of all backgrounds to eat healthily. Basir's mission is to help those in underserved communities who struggle to maintain healthy diets due to restrictive food budgets and are therefore at a greater risk for obesity, diabetes and other diet-related illnesses.
A Dozen Cousins implements a social impact mission annually. Most recently, the brand partnered with Austin-based nonprofit The Happy Kitchen (aka La Cocina Alegre) to sponsor two six-week nutrition courses in underserved communities. Support this philanthropic brand and pick up the latest flavors in the lineup at Target or Whole Foods stores near you, or check out their online store at adozencousins.com.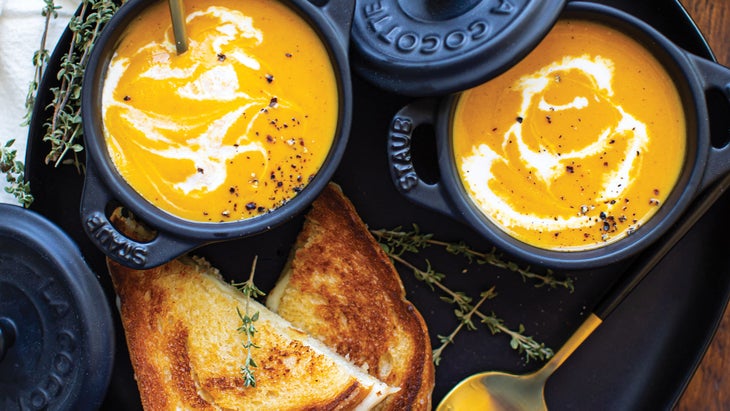 Flavors Of The Caribbean
Spice up your fall comfort foods this year with the help of Quin Liburd, the self-taught home cook and recipe developer behind the blog Butter Be Ready, which features comforting dishes with flavors inspired by her Caribbean heritage.
In fact, cultural influences often make their way into Liburd's dishes. From the spices she uses such as curry, jerk and Scotch bonnet, to the types of meats involved, many elements of her nationality play a part in her recipes. "Black and West Indian (Caribbean) culture are both identifiers of mine that I am proud to make known," she says. "To me, it's important for others to understand who is behind Butter Be Ready."
Liburd dreams of inspiring home cooks across the world and is planning to pen her own cookbook in the near future. Until then, you can discover countless recipes on her website.
Starting this September, keep your eye out for cozy, droolworthy recipes like sweet potato Bundt cake, bourbon pecan pancakes, maple roasted salmon and other fall favorites. Thanks to her passion for farm-fresh and organic ingredients, many of Liburd's recipes, though decadent, can be enjoyed without (much) guilt. butterbeready.com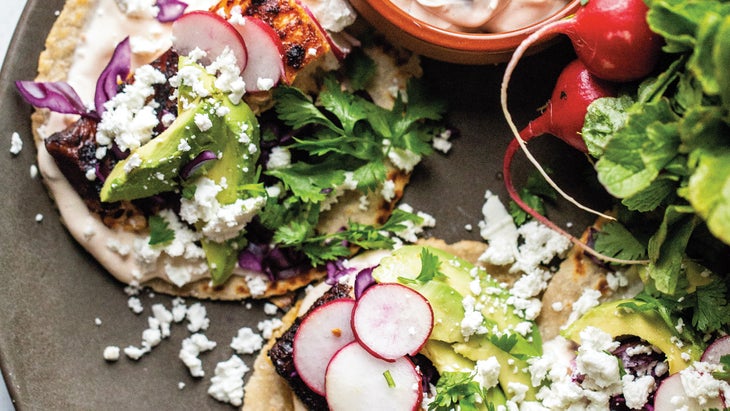 A Global Tasting Tour
In Diala's Kitchen, newly on shelves in August, food and travel writer Diala Canelo shares 100 healthy, vegetable-forward recipes inspired by her journeys around the world, including mouthwatering foreign favorites like Salmon Tacos with Chipotle Crema, Wild Mushrooms over Creamy Polenta, and Caramelized Banana and Cinnamon Loaf.
Originally from the Dominican Republican, Canelo says her understanding of food is colored by the elements of her country's vibrant gastronomy with roots in Africa, Spain and indigenous Dominican culture, giving her a deep appreciation for the ability of food to bring people together. However, Diala's Kitchen extends far beyond the Dominican, chronicling her culinary travels with recipes inspired by her time in cities like Barcelona, Melbourne, Toronto, Florence and San Francisco.
"This has made me realize that the way to a country's soul is through its dishes," she says in her book. "And the way to a person's heart really is through food and the memories made with sharing a meal with loved ones."
Raised by her vegetarian father, a health-care practitioner, and her mother, who comes from a farming family and has a backgound in agricultural engineering, Canelo brings a perfect balance of indulgent, comforting and nutritious recipes made from clean, wholesome ingredients that we at Clean Eating love. $30, penguinrandomhouse.com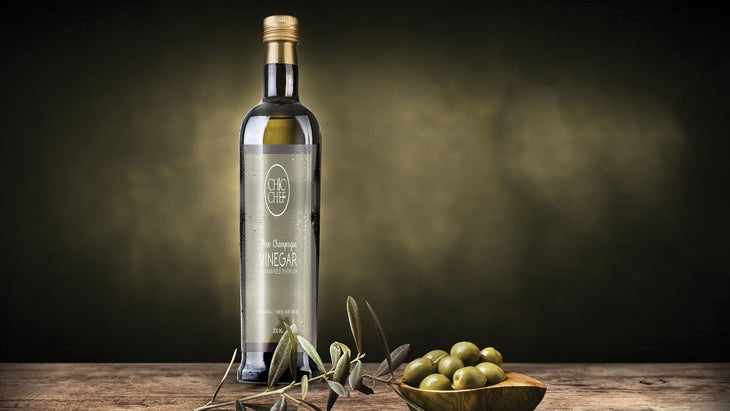 An Entrepreneur Who Does It All
Celebrity chef, author and philanthropist Nik Fields, better known as Nik the Chic Chef, is releasing her latest book, The Chic Chef Approach Volume III: Waste Not Want Not, in October. Fields, who has cooked for superstars like Tisha Campbell, Sharon Stone and Snoop Dogg, is now looking to protect the average Joe's pocketbook, discussing the dangers of food waste and the importance of food sustainability while offering useful tips on shopping and pantry staples, how to bring leftovers back to life and how to recreate beloved prepackaged supermarket foods for a fraction of the cost (and with a much better nutritional profile).
Fields' book launches just before the early-winter opening of her new restaurant in Arizona, the Chic Chef Co Café & Marketplace, where customers can purchase her full line of products including balsamic vinegars, spice blends, teas, flavored simple syrups and organic olive oil produced from her personal olive farm in Modena, Italy. The restaurant will feature a mix of seasonal comfort foods made from scratch, down to the breads and pastas.
"I don't fit into the 'normal' box of African American chefs based on the foods that I prepare, and the culinary world is male-dominated," she says. "[But] I am determined to be a household name. I am an author, celebrity chef, philanthropist, brand owner and most important, a Black woman." $25, chicchefco.com