Extreme Asian Recipes
A new generation of Asian cuisine has arrived with bolder, spicier flavors, authentic culinary techniques and altogether funkier fare from China, The Philippines, Vietnam and Japan.
Heading out the door? Read this article on the new Outside+ app available now on iOS devices for members! Download the app.
When most people think of Asian cuisine, they likely conjure up images of Pad Thai or perhaps a beef and broccoli stir-fry. Mildly sweet, sour and salty dishes such as these are generally what we're used to when we order Asian food in North America. It's tasty, of course, but overall it's fairly tame and caters mostly to the North American palate. That is, until now.
Chefs are now taking Asian fare to the next level – it's spicier, bolder and employs more traditional culinary techniques. In Asia, a common approach to cooking is to use every part of an ingredient. For example, a dish using chopped shrimp may also call for a broth made from the heads and shells for the same meal for maximum flavor, with no waste. We're also starting to see more regional Asian cuisine in restaurants around the country, from areas of Asia that were never really represented in the North American food scene before.
Here, we're giving you a sampling of some of these new and untamed Asian dishes from China, Japan, the Philippines, and Vietnam. We're also giving you a tour of an authentically Asian pantry to help acquaint you with some of the more exotic ingredients used here. So go beyond Pad Thai and try embracing the new Asian cuisine – it's funkier and truer-to-tradition, but most importantly, it's deliciously addictive.
The Recipes
Vietnamese-Style Fish Sauce Chicken Drumsticks
Made famous by the James Beard Award-winning chef Andy Ricker at his Asian hot spot, Pok Pok, this Vietnamese-style dish is completely magical.
Pancit Palabok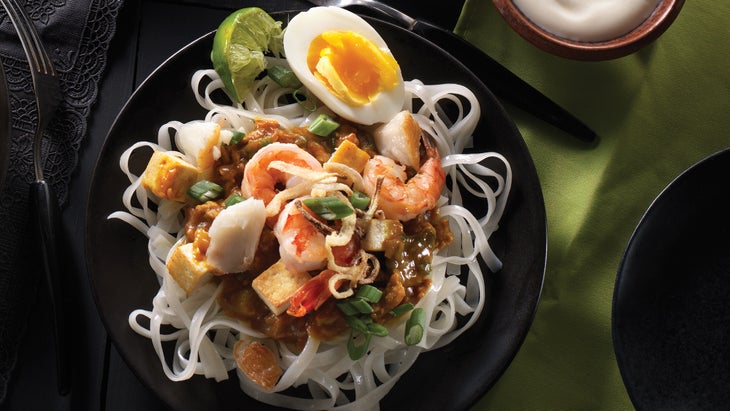 This traditional dish from the Philippines uses simple ingredients and employs the concept of "use everything."
Rou Jia Mo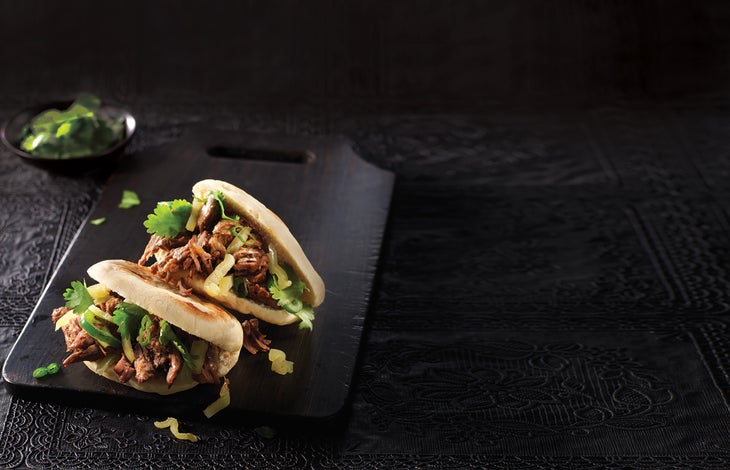 It has been noted that this meat-filled-bun recipe dates back to the Qin Dynasty, possibly making Chinese Rou Jia Mo the world's oldest hamburger or sandwich.
Rou Jia Mo Buns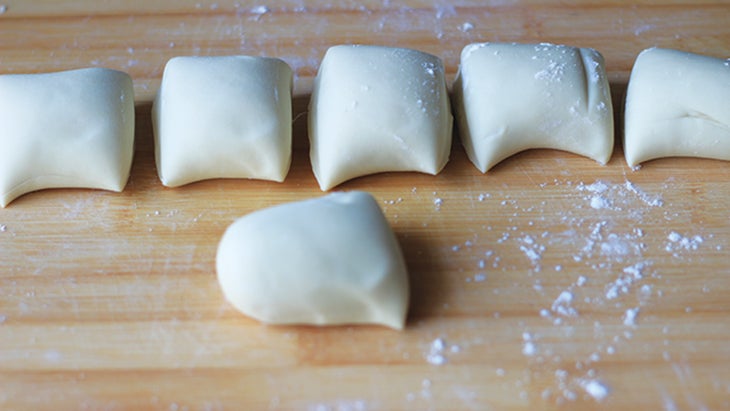 Make your own buns with our recipe or use whole-grain English muffins to soak up all the aromatic pan juices from the beef.
Osaka-Style Okonomiyaki
This okonomiyaki recipe is pure Japanese soul food. The most authentic recipes use nagaimo and dashi, but can be substituted if you can't find them.