Rays of Sunshine: Salads, Three Ways
Jordanian chef Himi Hunaidi, founder of Toronto-based Levantine restaurant Madame Levant, combines the flavors and techniques of her homeland into three fresh salads.
Heading out the door? Read this article on the new Outside+ app available now on iOS devices for members! Download the app.
For those not familiar, the Levant refers to the region – generally Israel, Jordan, Lebanon, Cyprus and Syria – sitting on the eastern shores of the Mediterranean Sea. The French term poetically evokes the rising sun in the east, and it also perfectly describes Himi Hunaidi's sun-dappled personality.
Born in Jordan, Hunaidi went to culinary school in France but found she had more opportunities in North America. She took up residence in LA, where she started a mommy-and-me cooking class and considered opening a falafel food truck before moving to Toronto in 2018. "Cooking was always what I wanted to do," she says.
In Toronto, Hunaidi continued to share her heritage by cooking for friends. She created a low-key meal service, where neighbors would pick from a Levantine menu ahead of time and she would make the dishes and have them ready to be picked up. Word spread, and soon, in 2019, she was opening a restaurant: Madame Levant. "I feel like it was the connective buildup of what I wanted to do and the recipes I wanted to show the world," she says.
At Madame Levant, Hunaidi cooks the dishes that speak to her – that speak of her – like her aunt's m'shaut fritters made with cauliflower, parsley, onion and egg. It's the restaurant's number-one-selling brunch item. "I thought it would be a difficult dish to introduce," she says. "No one in North America eats cauliflower for breakfast. But this is what we have for breakfast." And this is the essence of Madame Levant: Hunaidi has carved out a space that is an ode to the region that will always, and forever, be home.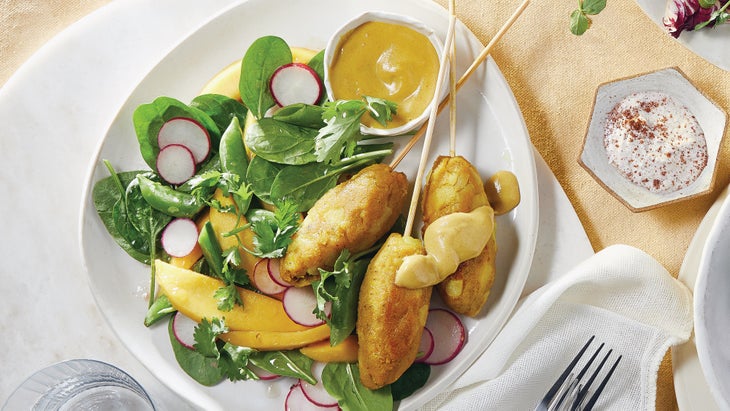 This craveable turmeric-tahini sauce means you'll want to make these plant-based kebabs (yes!) again and again. Turmeric contains curcumin, which is prized for its anti-inflammatory effects. Get the recipe here.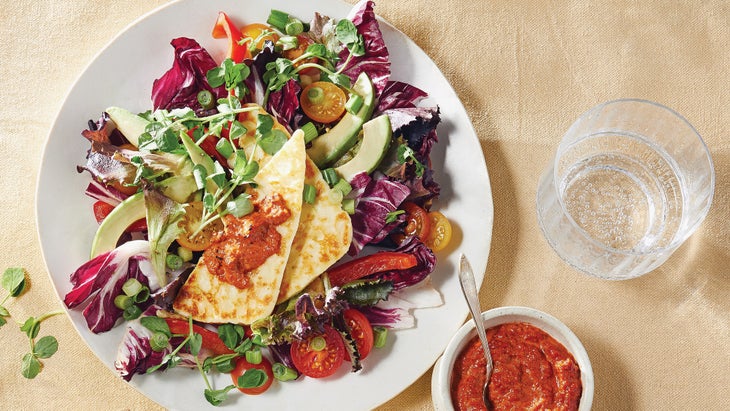 Not familiar with halloumi? This semi-firm cheese's texture makes it perfect for grilling – and you'll love the salty tang. Plus, our vinaigrette gets a boost from magnesium- and iron-rich pine nuts. Get the recipe here.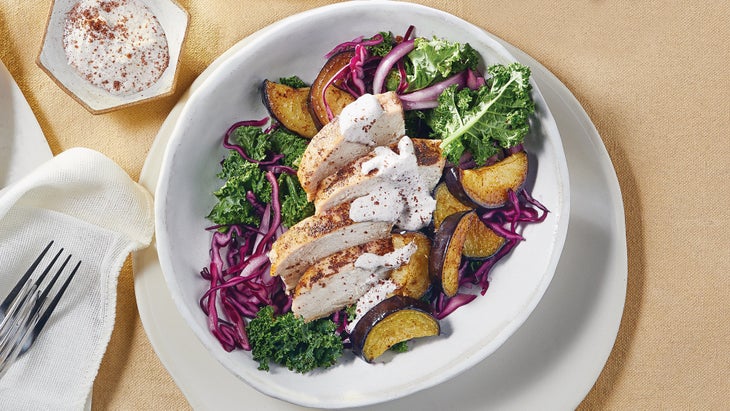 Bright and tangy sumac stars in this crowd-pleaser. The vibrant spice is high in antioxidants and helps to neutralize free radicals. You'll likely have extra sauce left over – use it as a dip for veggies. Get the recipe here.