25 Ways to Go Green(er) At Home
If you're looking to be more mindful of your environmental impact at home, these 25 eco-friendly products offer easy and convenient solutions for reducing your carbon footprint.
Heading out the door? Read this article on the new Outside+ app available now on iOS devices for members! Download the app.
While Earth Day was a time to think about the health of our planet and your contributions to its wellness, we certainly shouldn't be taking it for granted the other 364 days a year.
"A healthy planet affects all of us, from air quality, soil, and food health, to environmental justice and healthy oceans, and all our daily actions can have a positive or negative effect on our planet and environmental health," explains Lea D'Auriol, founder of Oceanic Global, an international non-profit that aims to inspire people to care deeply for the ocean while providing solutions to protect it. "We need to come back into balance with nature and co-exist, and the only way to do so is if we start to look at what impact we are having and how we can change our choices to support people and the planet."
As individuals, we have the opportunity — and, more pointedly, the obligation — to support businesses, people, and systems that are doing things right. "Change needs to happen at all levels, and starting in your home is a great way to become aware of how to have a more minimal impact on the environment," says D'Auriol. "These choices help support system changes that ripple out and encourage all levels of society from larger corporations to state regulations to put environmental action at the heart of their decision making."
Read on to discover some notable brands that offer helpful products that reduce waste and minimize your carbon footprint. 
Section divider
Kitchen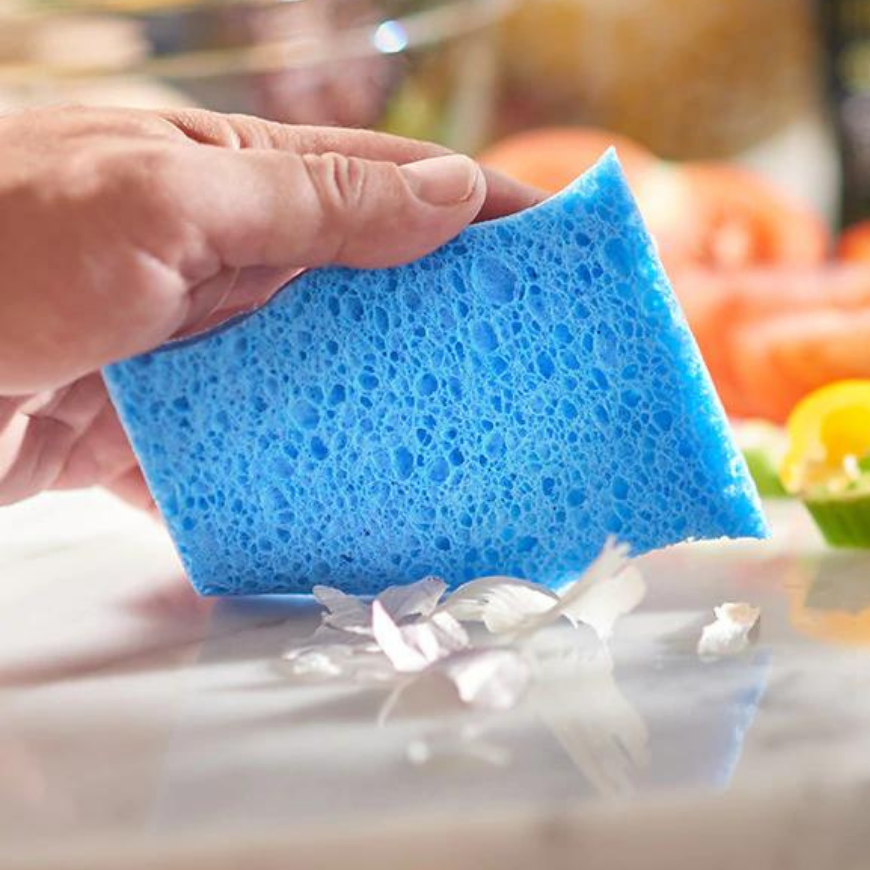 If hanging onto sponges forever grosses you out, yet you feel guilty about throwing them away, then it's time to switch to 4ocean biodegradable sponges instead. Made from 100% natural plant cellulose, they are an ocean-friendly alternative to the average plastic kitchen sponge. The sponges come in packs of 12 and 30 and can be composted when you're ready for a fresh one (with cellulose degradation occurring in around 2 to 6 weeks). Plus, every product purchased funds the removal of one pound of trash from our oceans, rivers, and coastlines.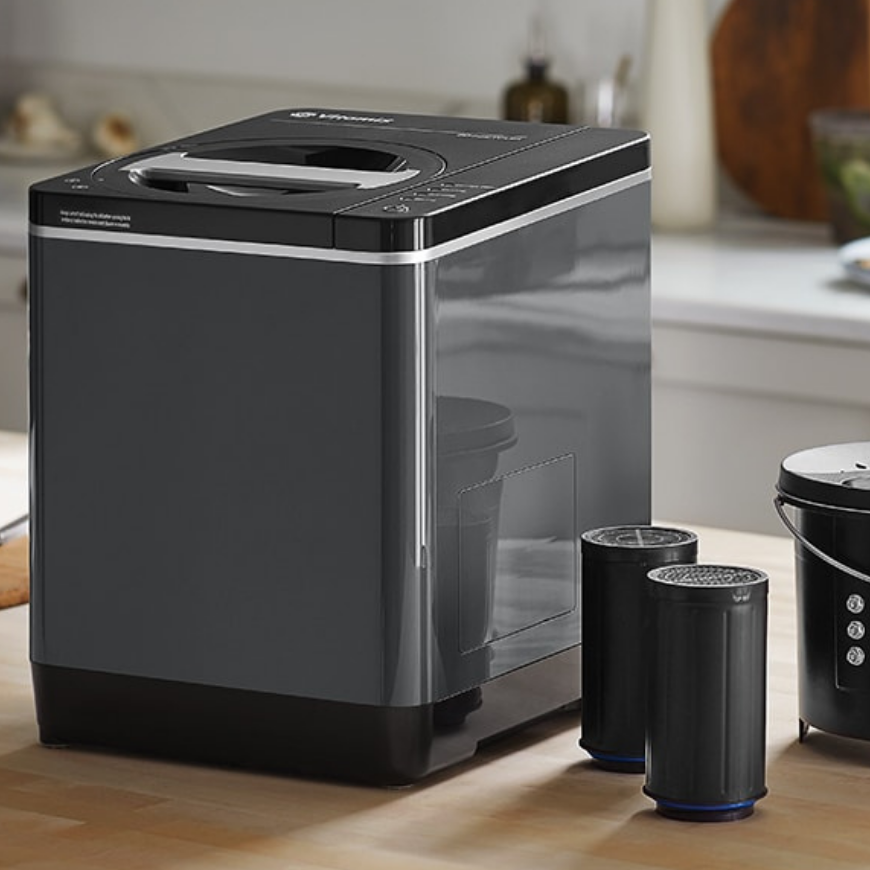 Ready to start turning your food scraps into soil for your garden? The Vitamix FoodCycler fits neatly on a countertop or tucked away in a cabinet because it only requires one cubic foot of space, and converts food waste — including hard-to-compost items, like chicken bones — into nutrient-rich soil for plants or gardens. Don't worry, the carbon filter lid ensures an odorless experience of morphing food waste into fertilizer.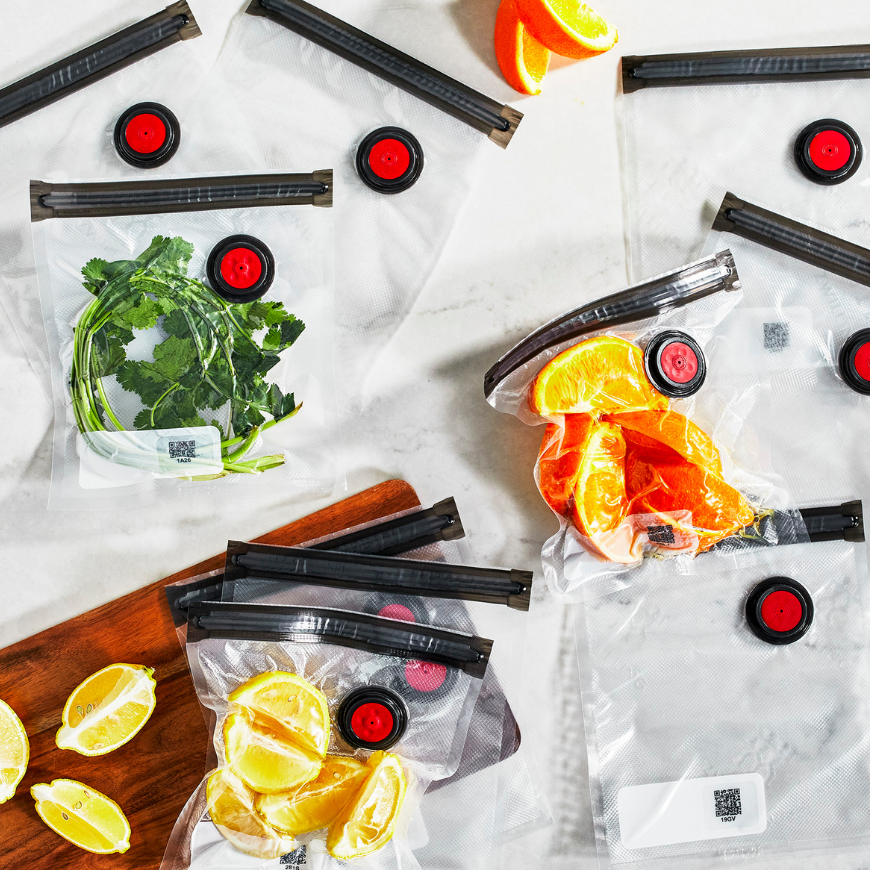 Between the rising price of groceries and concerns over food shortages, nobody wants to risk letting precious ingredients go to waste these days. Allow the Zwilling Fresh & Save to help — this vacuum food storage system keeps food fresh five times longer than non-vacuum food storage methods! It's also helpful for bulk shoppers, meal preppers, and anyone looking to take fewer trips to the grocery store.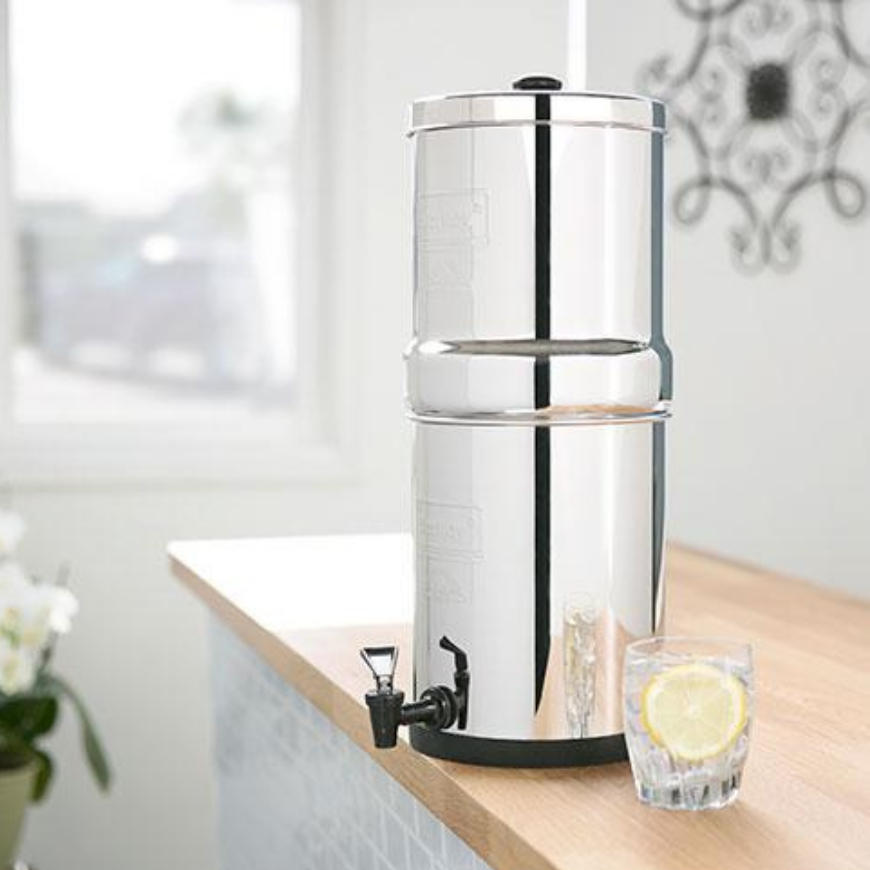 You can stop buying bottled water in single-use plastic containers without having to drink tap water thanks to Berkey Filters, a water filtration system that removes more than 200 contaminants (think: lead, bacteria, heavy metals, pharmaceuticals, and pesticides) for truly great-tasting and healthy water. And it'll save you money (it ends up costing about 2 cents per gallon) because one set of filters will last for 6,000 gallons of water.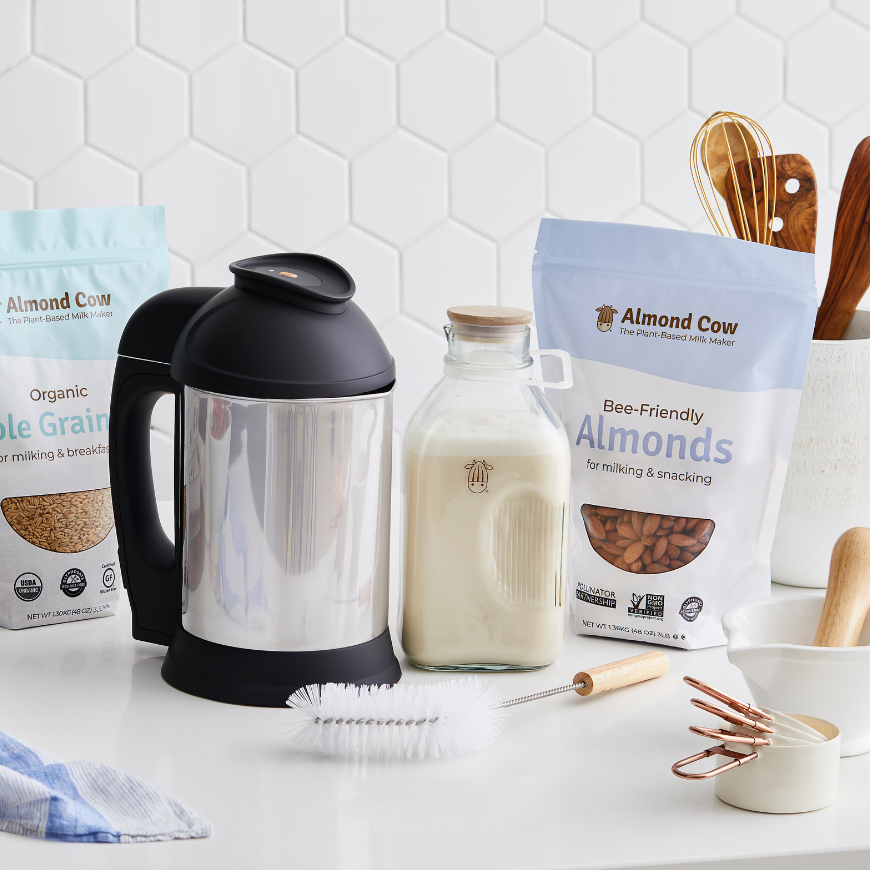 So you've given up cow's milk in favor of plant-based milk — but they might not be as healthy or as environmentally friendly as you think. Some of the ingredients in store-bought almond milk are impossible to pronounce, and what about all those cartons you keep throwing away? Almond Cow is a zero-waste alternative that produces plant-based milk in less than a minute, without stabilizers, sweeteners, or other suspicious ingredients. You can make almond milk, potato milk, oat milk, or coconut milk and save 30% versus store-bought milk in the process. Almond Cow has saved more than 1,500,000 single-use plastics from going into production since it was founded in 2018.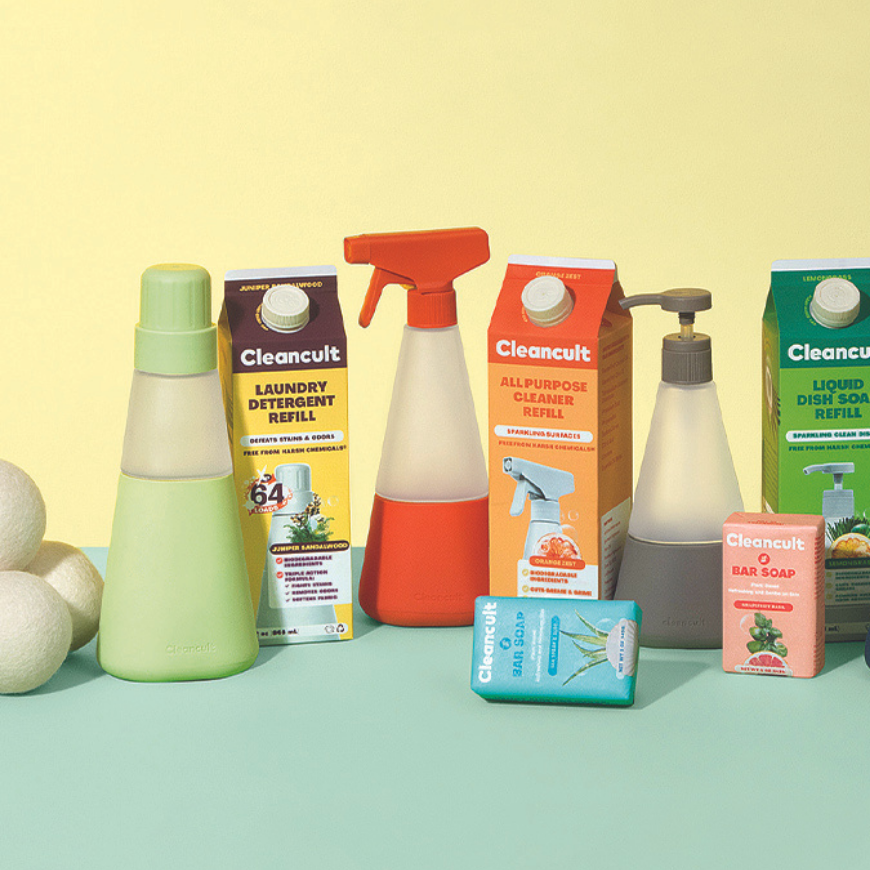 If you're looking for customizable sustainable cleaning products this bundle includes everything you need to start a new clean routine in your kitchen and laundry room. Ditch single-use plastic and replace it with refillable glass bottles. Refills come in low-waste, paper-based milk cartons. Products are cruelty-free, Leaping Bunny certified, and are made from biodegradable ingredients. Cleancult also offers a free mail-back program for your cartons and they're given fresh life, transformed into new products like tissues, paper towels, and even building materials.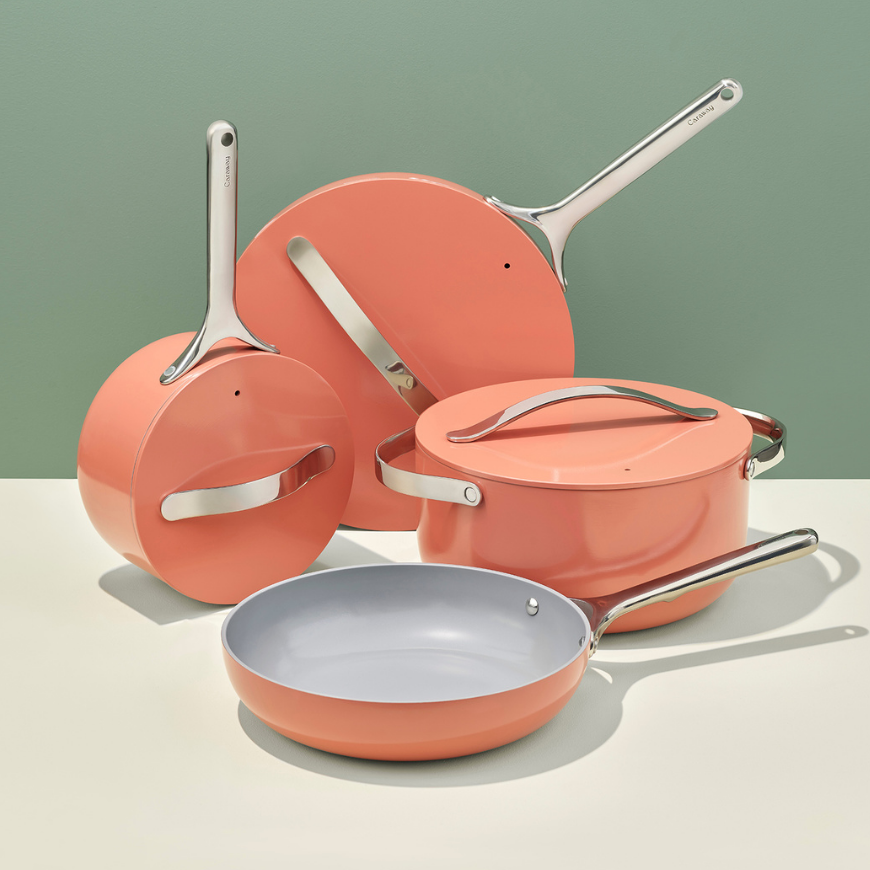 You're buying organic food, eliminating plastic from your kitchen, and swapping out chemical-heavy cleaning products, so why not upgrade your cookware? Toss your old non-stick cookware in favor of these ceramic-coated aluminum pots and pans that are free of Teflon, lead, and other toxic materials that can make their way into your food. They come in a variety of stylish colors, and you can buy them in sets or individually.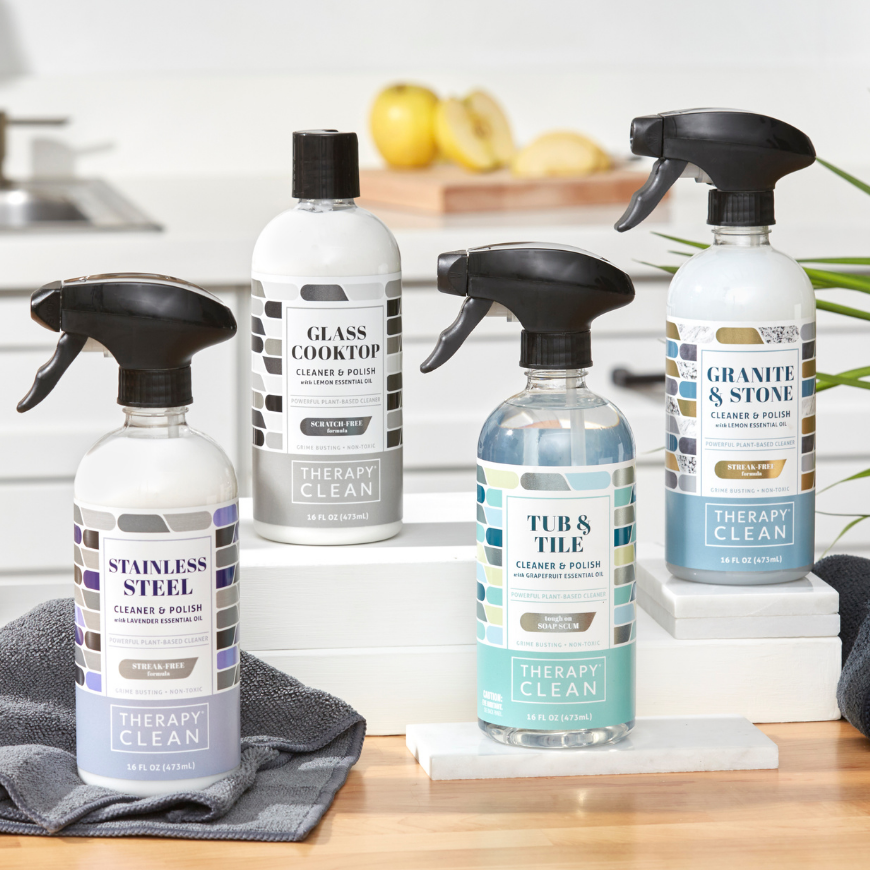 These green cleaning products fight the grime with non-toxic, eco-friendly … coconut? Therapy Clean relies primarily on plant-based ingredients such as coconut oil or other coconut oil-derived ingredients, and they are scented with natural essential oils in lavender, lemon, or grapefruit. They are certified Cruelty Free by Leaping Bunny.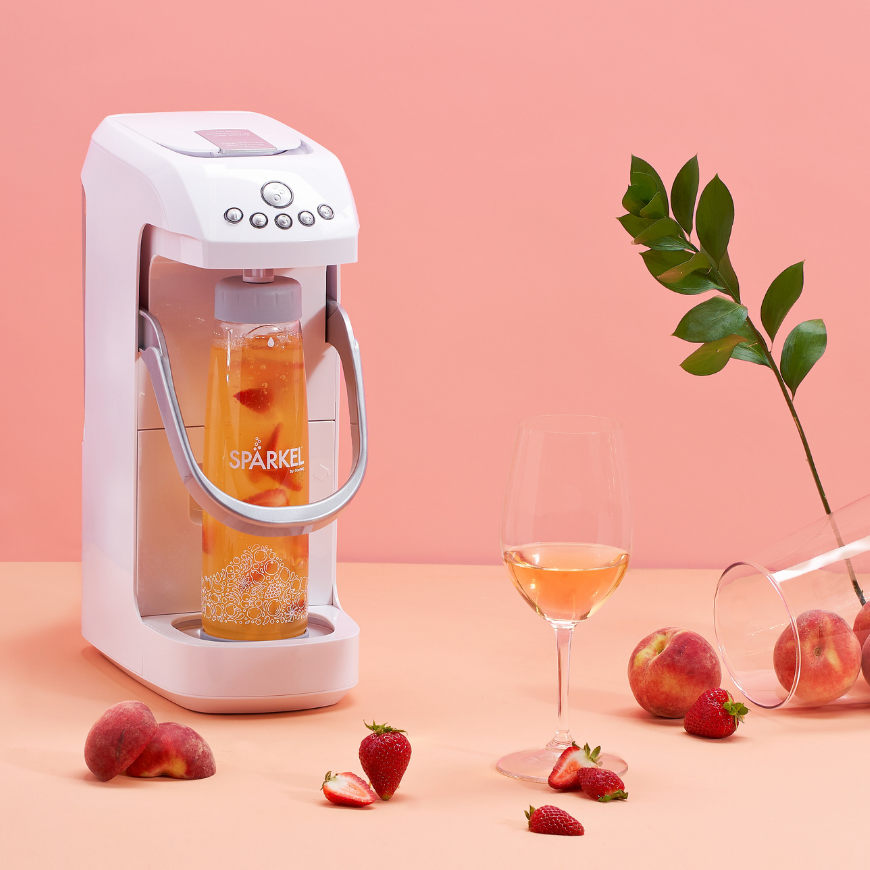 Feel good about your bubbles because Spärkel carbonators use 97% less plastic waste per drink than store-bought bottles, and their tankless technology means no CO2 tanks. Instead, a concentration of granulation of sodium bicarbonate and citric acid makes the perfect amount of bubbles. Spärkel is Certified Plastic Neutral, and they have partnered with CleanHub to collect ocean-bound plastic from the environment for every Carbonator they sell.
Section divider
Bedroom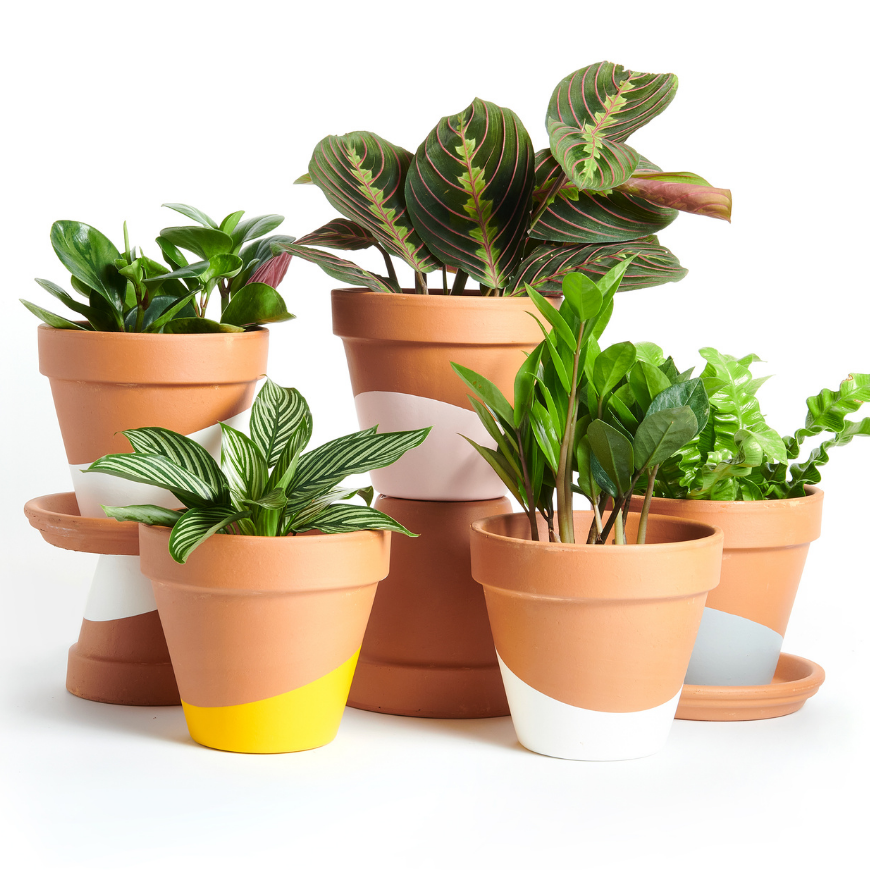 Bring the great outdoors inside with a monthly plant subscription box from Horti. Houseplants not only add a touch of greenery, but they can also help clean the air you breathe. Since you spend about eight hours a night in your bedroom, isn't that the perfect spot to purify your air? And if you're prone to killing plants, grab the brand's helpful book Happy Plant: A Beginner's Guide to Cultivating Healthy Plant Care Habits to brush up on your care skills.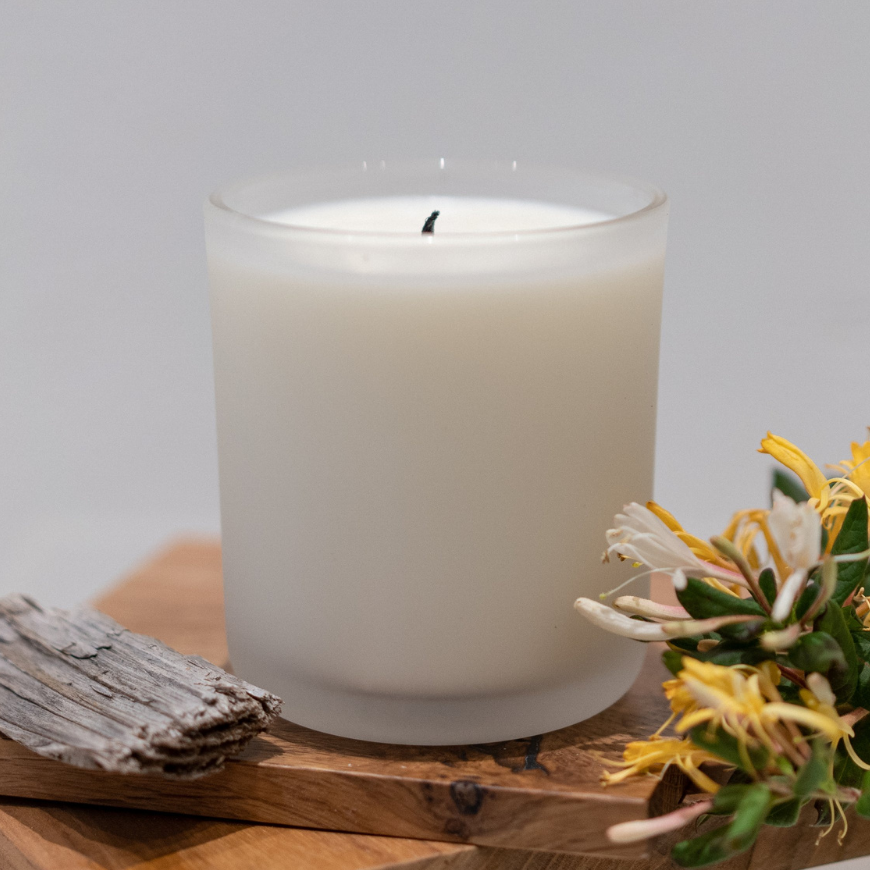 Set the mood for sleepy time or sexy time with MENO Home candles in an array of scents. They are made from 100% U.S.-grown soy wax, feature organic cotton wicks, the fragrances are free of phthalates and the entire California Prop 65 list of cancer-causing ingredients, and are poured in small batches in Denver, Colorado. They arrive in sustainable packaging, encased in recyclable vessels made from annealed soda-lime glass.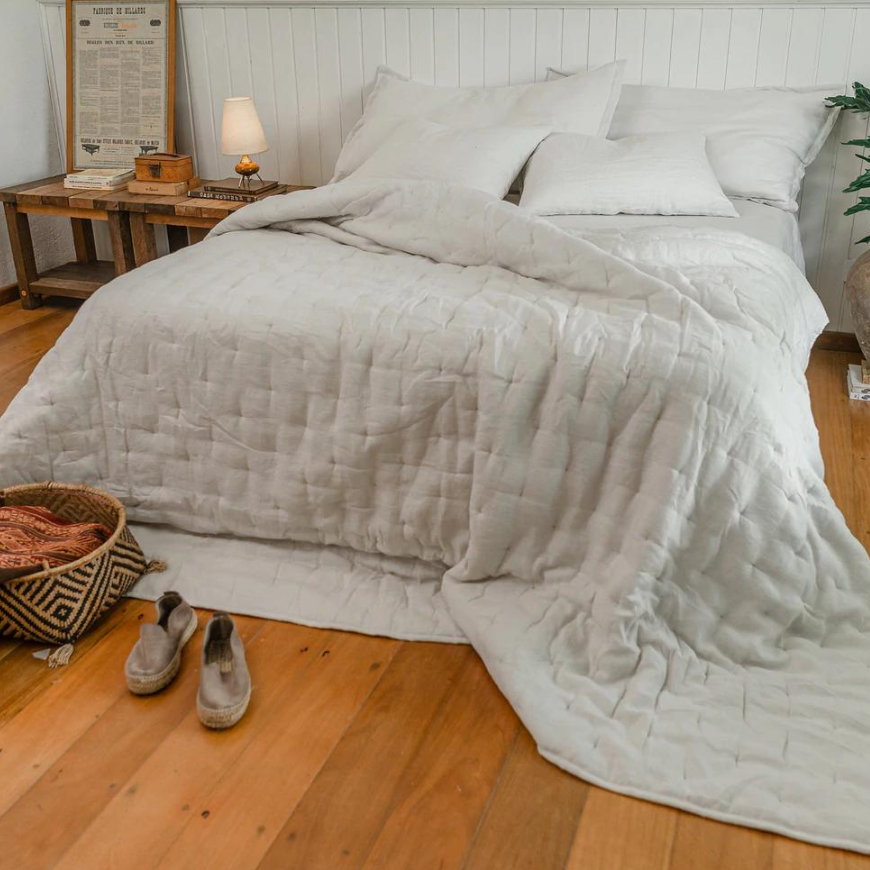 It's amazing what the right material can do — and linen can do a lot. It's a natural fiber that's 100% biodegradable. As a crop, it requires almost no pesticides and significantly less water than cotton. But the real magic happens in the bedroom when you snuggle under a linen quilt, like this one from Lilla & Charles: it helps keep your body cool in the summer and warm in the winter, which means you'll spend less on energy.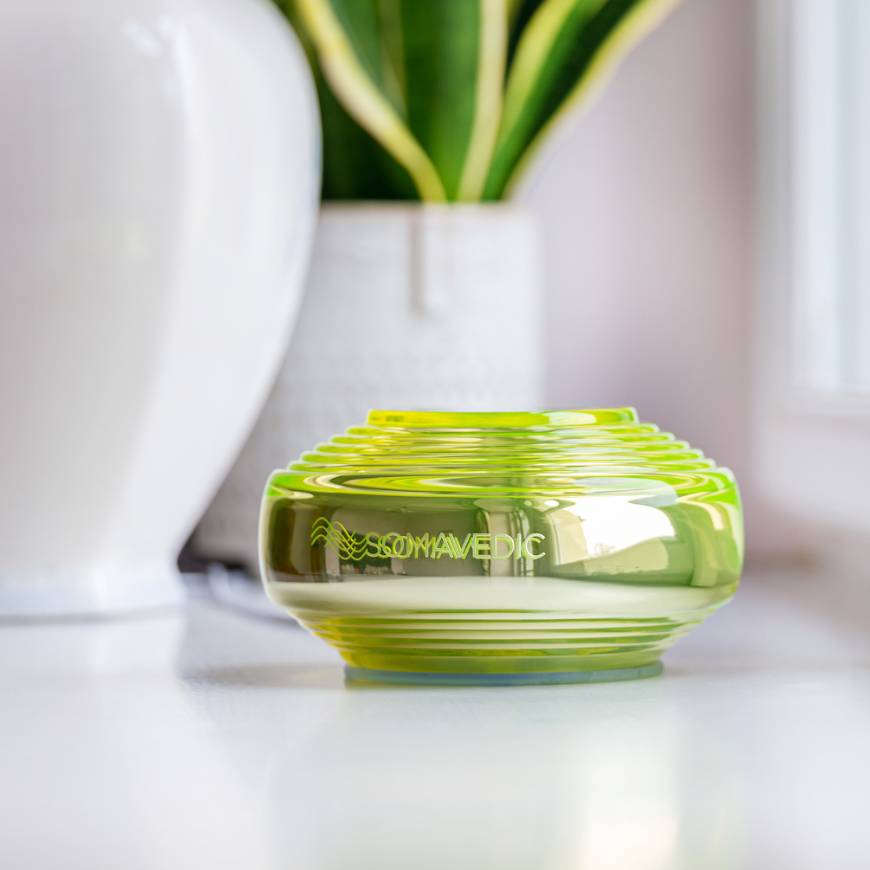 When the Earth was created, there were no such things as 5G and EMFs to worry about. But now that they're everywhere, you might be feeling the negative effects and not even realize it. Bring a state of homeostasis back to your home with a Somavedic EMF mitigation device, which neutralizes the negative influence that electromagnetic radiation and geopathic zones have on our bodies. The technology is based on traditional Eastern medicine and the healing effects of gemstones, and the results deliver a natural energy field throughout your home. Two of the brand's models even create harmonized, structured water. Preclinical research found that the devices improve the length and quality of sleep and have a positive effect on the nervous system.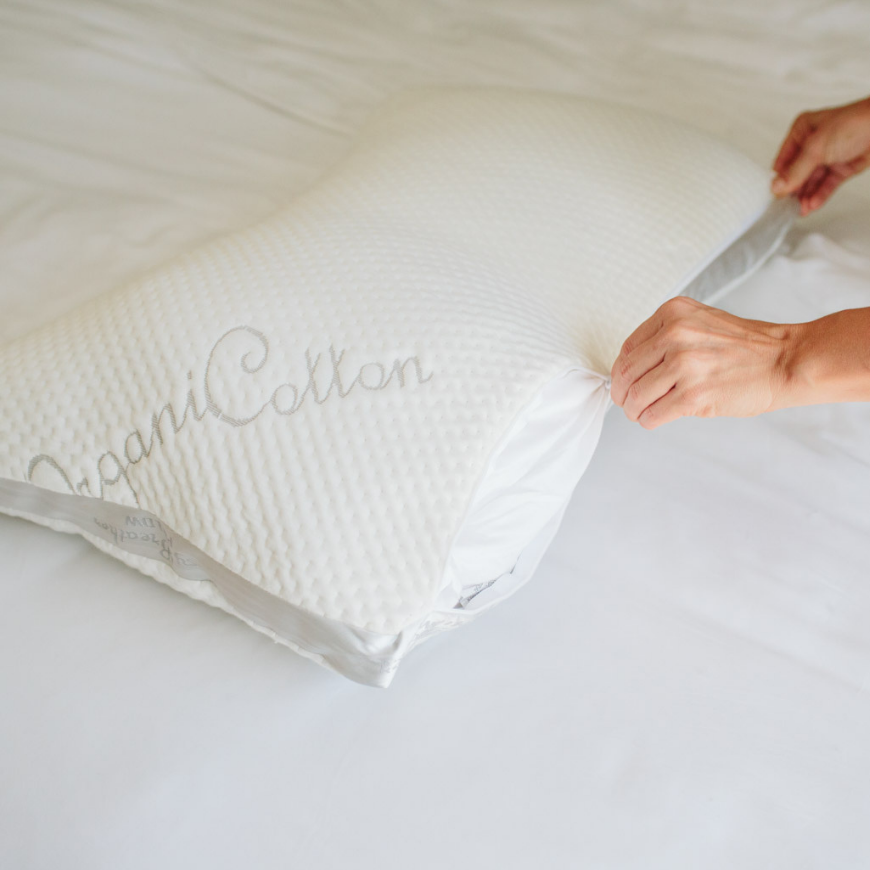 When it comes to choosing a pillow, the right type of support can help you rest comfortably. Customize your firmness level simply by deciding how much foam to fill in or remove. Wrapped in an eco-friendly cover, this pillow is filled with shredded CeriPUR-US® certified foam with no scent. Cooling fabric naturally regulates your body temperature by dispersing heat and wicking away excess moisture. 
Section divider
Bathroom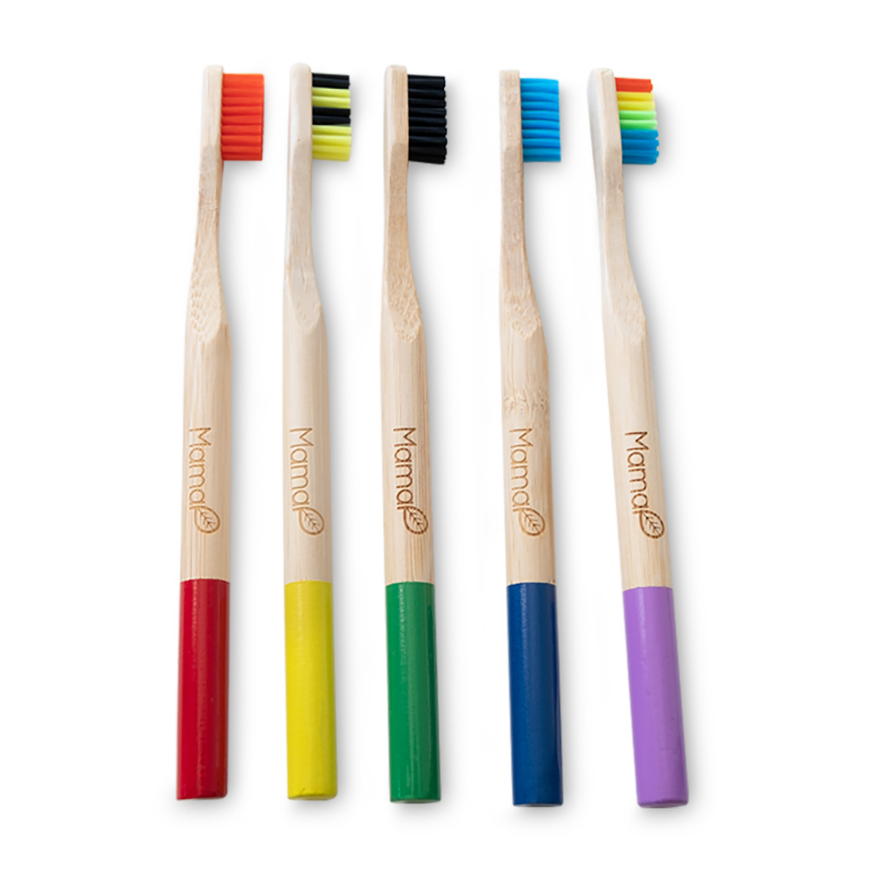 Did you know that 1 billion plastic toothbrushes are discarded each year? Switch to bamboo, which is a sustainable resource because of how fast it grows — plus it's compostable. The brand donates 5% of sales to various nonprofits based on the toothbrush handle color (for instance, yellow helps save the bees and blue supports clean oceans).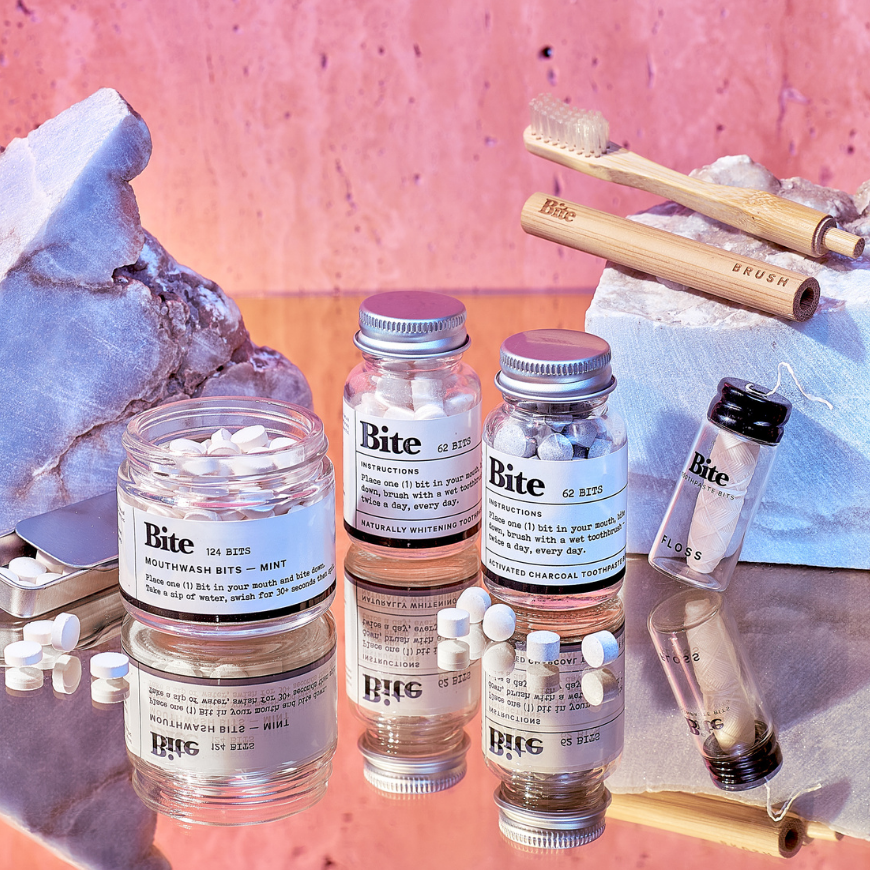 Over a billion tubes of toothpaste make their way to landfills each year, so Bite (Because It's The Earth) found a plastic-free, zero-waste solution: It ships glass bottles filled with bite-size pieces of toothpaste that foam up when you bite into them, and refills come in compostable pouches every four months. The toothpaste is vegan-friendly, naturally whitening and a non-toxic fluoride alternative that helps fight sensitivity.
Never risk running out of toilet paper again and help end deforestation with a subscription to Repurpose. You'll receive 12 rolls of tree-free bamboo toilet paper that's safe for septic systems, made from renewable materials, is free of inks, dyes, and scents, and has zero-waste paper packaging.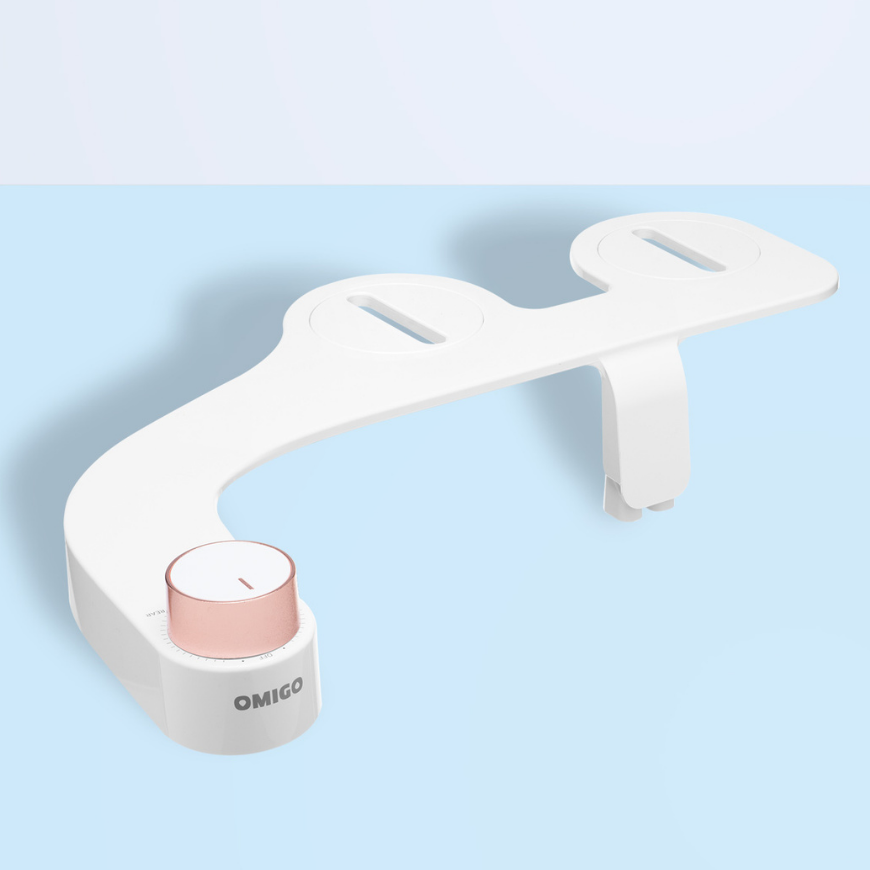 While bamboo toilet paper is one way to help preserve the planet, you could also look at eliminating most of your toilet paper altogether, with an Omigo bidet. In fact, you'll slash your TP usage by about 75% with this upgrade, not to mention how happy your super-clean bum will be! Omigo is a member of 1% for the Planet, donating a portion of each sale to global environmental causes.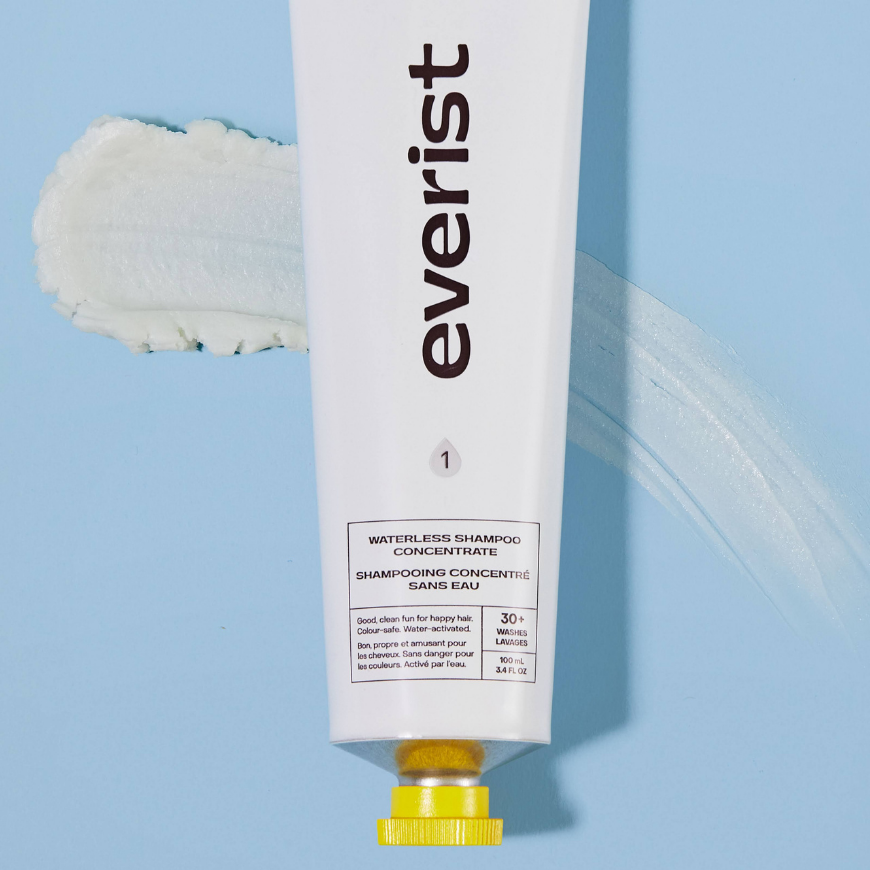 Believe it or not, most shampoos, conditioners, and body washes are more than 70% water — who wants to pay for water? Everist offers plant-based, water-activated, concentrated pastes for your hair and body that are free of single-use plastics and silicones, parabens, and sulfates. And no, your cleanliness won't suffer, as the concentrates are, well, highly concentrated. In fact, they've somehow managed to fit an entire bottle into a 100ml, travel-friendly aluminum tube. 
Section divider
Laundry Room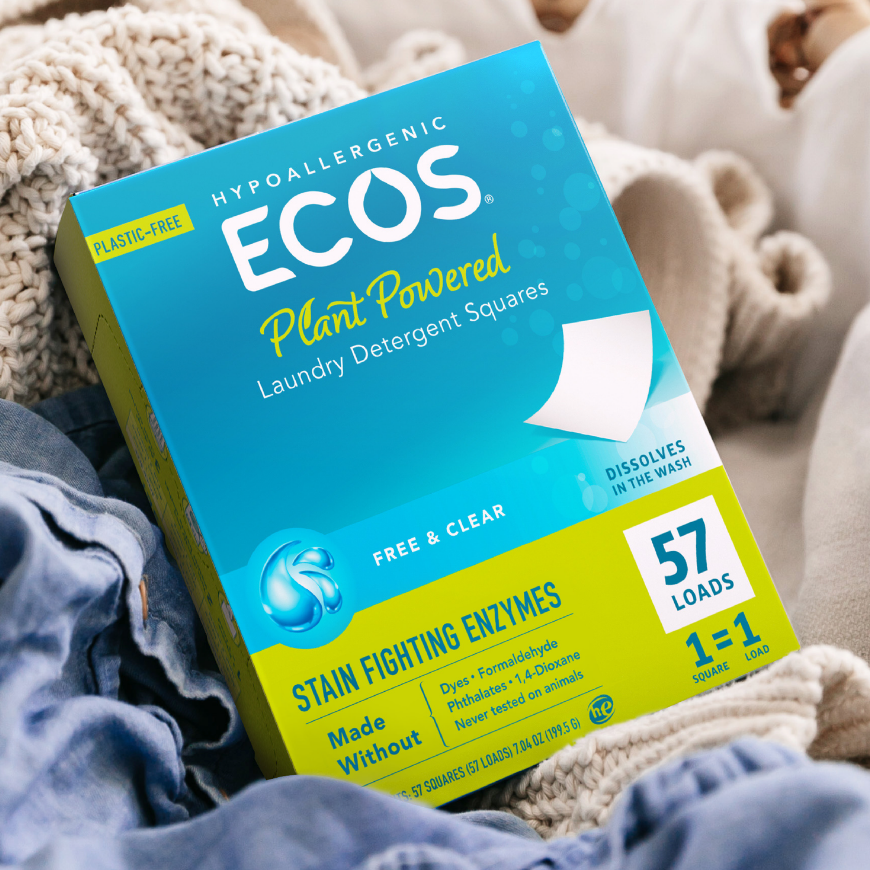 Just because you've grown accustomed to sticky jugs of laundry detergent, doesn't mean you have to keep putting up with them. Try ECOS plastic-free laundry sheets, which are liquid-free squares that dissolve in the washing machine. They're plastic-free, there's no waste or mess, and they are dermatologist tested to be hypoallergenic and pH balanced for even the most sensitive skin.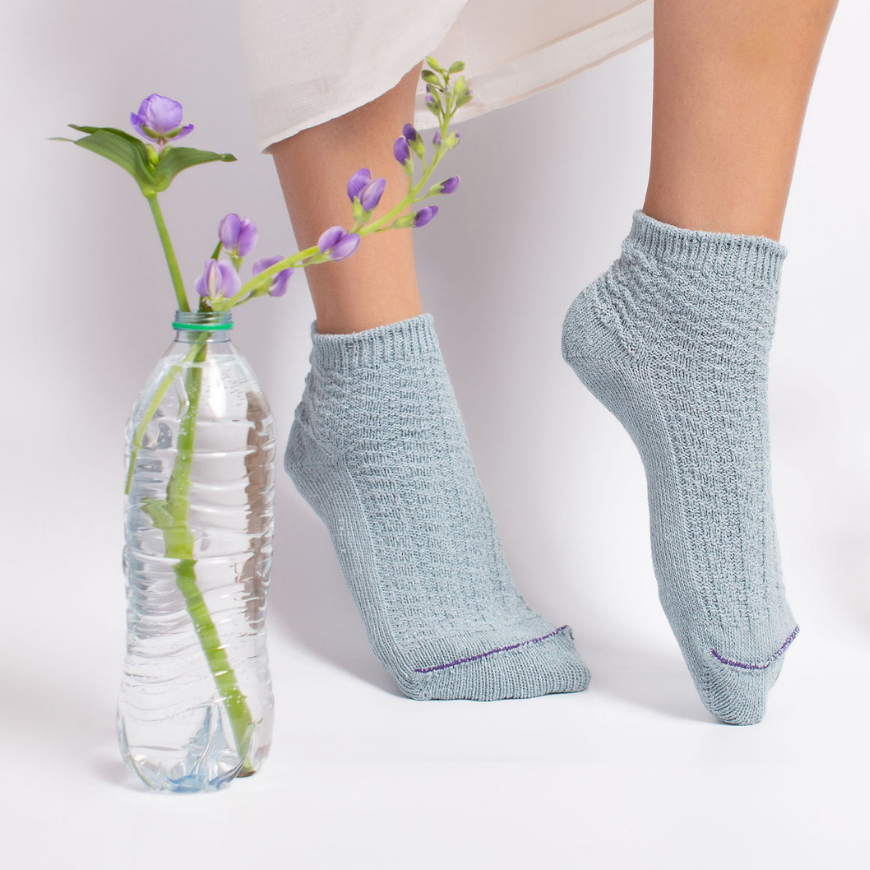 Have you ever considered cutting down on your growing laundry pile by re-wearing the same socks? It's only gross if you aren't using Silver Spun Goods, fine quality socks with pure silver that keeps them fresh wear after wear for up to a week! The Signature Collection is created with 88% upcycled materials and is 100% dye-free.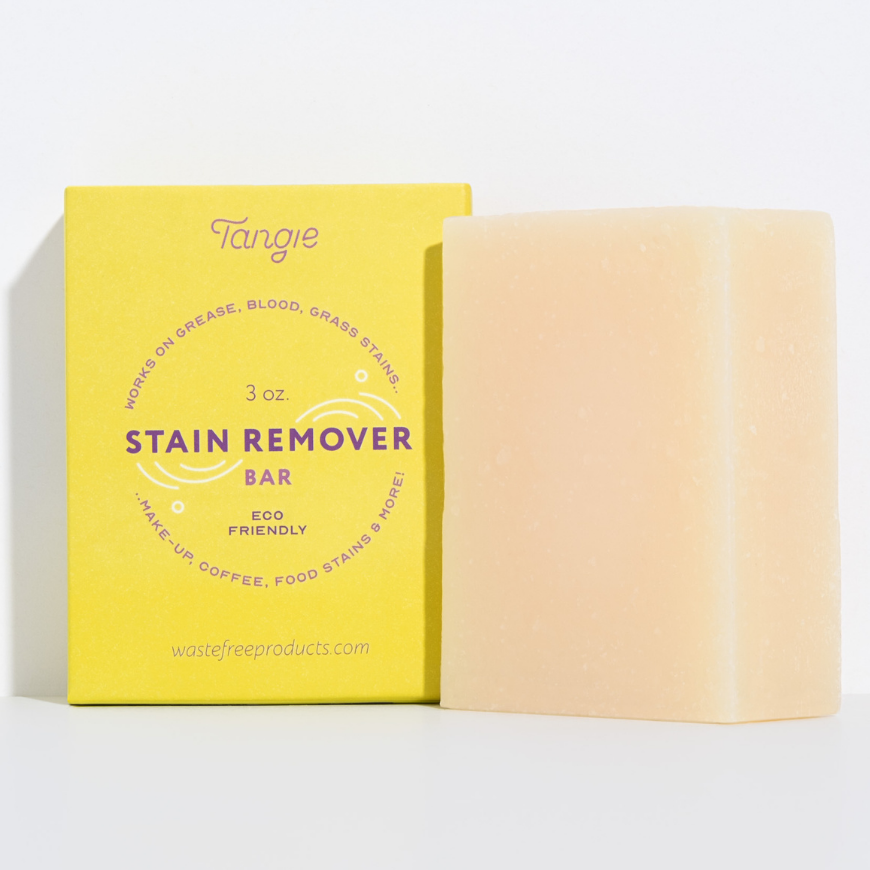 This female-founded brand is focused on waste-free, chemical-free, and sustainable household products — like its laundry stain remover bar, made with plant-based ingredients that are tough on grass, mud, grease, and bloodstains. The products don't include water to reduce water waste, are 100% plastic-free, and the packaging is 100% cardboard for recycling/composting. Tangie purchases carbon credits through Terrapass to offset its entire carbon footprint by investing in forest preservation projects. 
Section divider
Backyard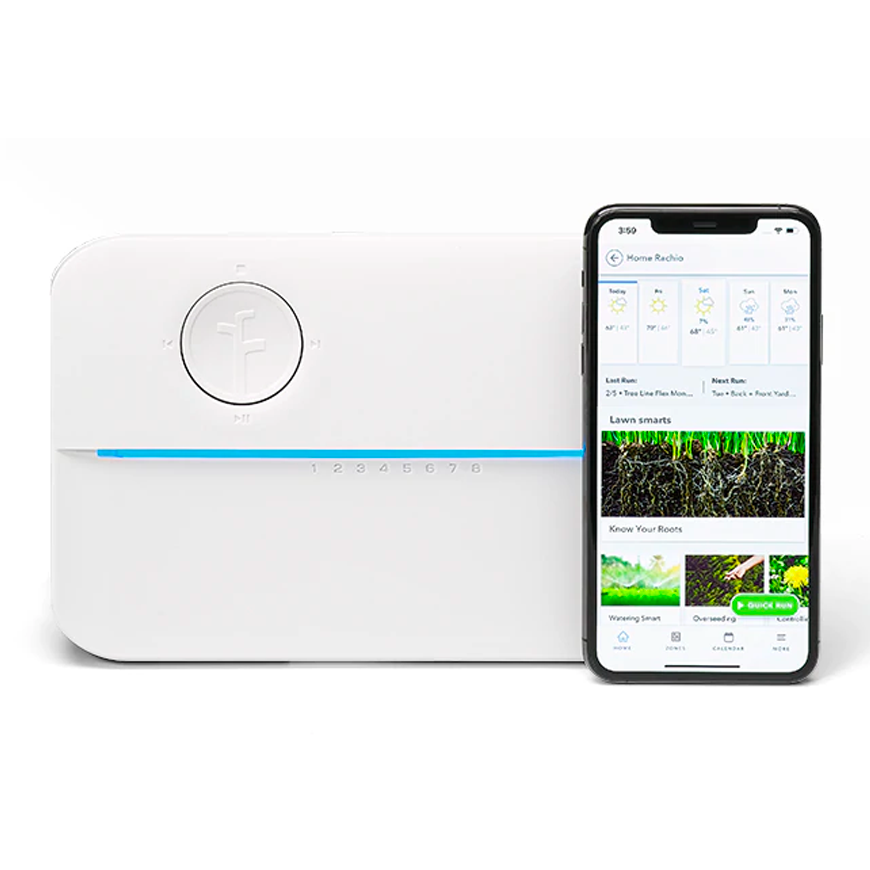 Worried you might be wasting water on your lawn? The Rachio 3 Controller is a smart sprinkler controller that creates tailored schedules based on the specific needs of your lawn — right down to the plant type, soil type, and sun exposure. Now, you'll always know if you need to water or can skip it, which is probably why users report a 30-50% savings on their monthly watering bills.
If you're having a tough time enjoying your porch or patio because bugs love bugging you, fight back in a kind way. Murphy's Naturals offers an entire line of DEET-free repellent candles, incense sticks and sprays to repel vs. kill mosquitoes thanks to plant-based ingredients. As a B Corporation-Certified company, the brand donates 2% of all revenue toward keeping our planet healthy.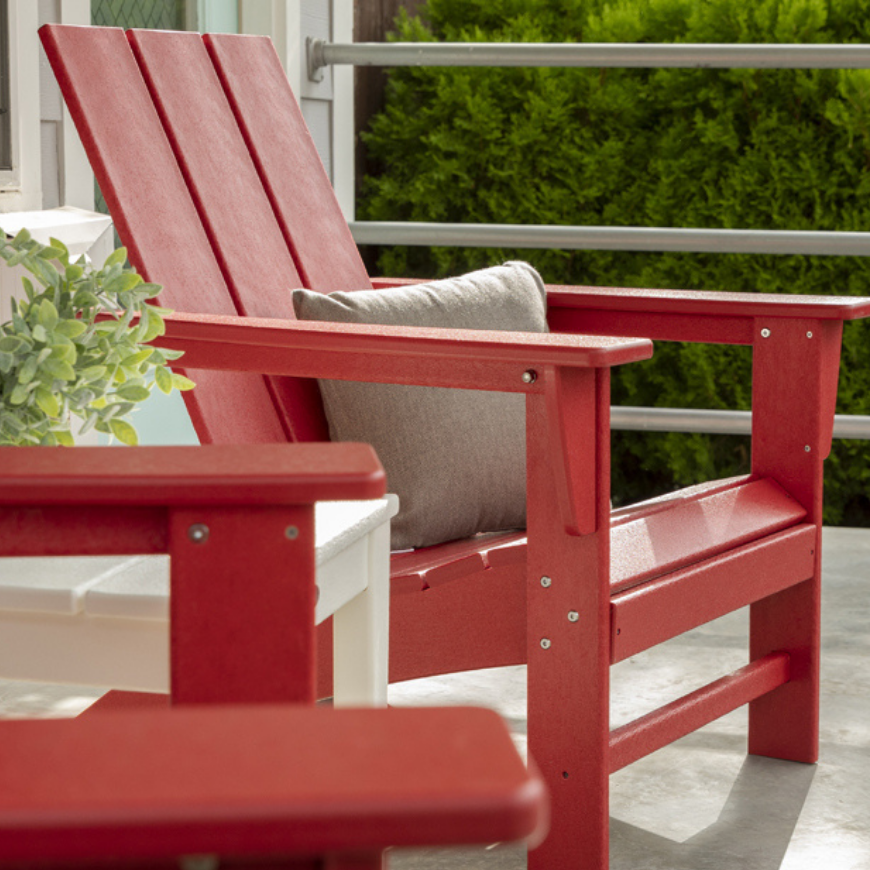 With Polywood's Modern Adirondack Chair, you'll relax in comfort knowing you're sitting in a chair made from recycled landfill-bound and ocean-bound plastics that's weather-resistant and has a 20-year warranty. Polywood currently recycles an average of 400,000 plastic containers (like milk jugs and laundry detergent bottles) each day, while transforming them into beautiful furniture. Plus, the UV protectant means the color won't fade, and all it takes is a little soap and water to maintain a clean look. 
Read more about sustainable products at home here: