Looking for Clean, Green Beauty and Skincare Products? Try These Top Brands
Kick potentially harmful ingredients to the curb and upgrade to these better-for-you, better-for-the-environment skincare and beauty products.
Heading out the door? Read this article on the new Outside+ app available now on iOS devices for members! Download the app.
You're eating plenty of nutritionally-dense foods, upgraded your go-to home and kitchen products to eco-friendly alternatives – and now, it's time to take a close look at the items that are part of your daily beauty routine. It's common for skincare and makeup products to include ingredients that may not be the best for your overall wellness. And many, from their packaging to their manufacturing processes, aren't kind to the environment, either. 
That's why green and clean beauty and skincare are taking off. We're sharing some of the top clean, green brands to help you swap out your current go-tos for even better alternatives. 
How to Identify Clean and Green Beauty or Skincare Products
Both clean and green beauty products are somewhat new, and there's plenty of confusion around what, exactly, these words mean. But they're more than mere buzzwords. 
Although clean beauty and green beauty products aren't regulated by an official third-party organization, there are ways to identify them. As you're shopping for clean or green products, here are a few key hallmarks to look for on ingredient lists and packaging:
Transparent ingredient lists
Honesty is critical, especially when you're vetting clean or green products. Don't fall for greenwashing (or clean-washing); look beyond the benefits touted on different beauty and skincare items to see what's really included in each products' mix of ingredients. 
You can identify common beauty and skincare ingredients that may pose potential harm by checking the Made Safe Hazard List, which highlights some of the worst toxic chemicals found in products. Additionally, the Environmental Working Group (EWP)'s Skin Deep search engine allows you to take a closer look at the ingredients for many popular skincare and beauty products. It even provides a handy hazard rating for every item.
Third-party testing and certification
Beauty and skincare products that have been third-party certified are often great options. These certifications ensure products have been tested and verified free of chemicals and toxins. It helps you identify options that have undergone more rigorous vetting. Look for certifications from organizations such as Ecocert, USDA (specifically, the USDA National Organic Program), and NSF. 
B Corp certification
When it comes to green beauty, one of the first certifications to look for is B Corp certification. This indicates that a brand works to create positive environmental and societal impact, while practicing transparency. It's a wide-ranging third-party certification that looks beyond ingredients alone and at the larger impact a brand has on the world.
And beyond B Corp certification, green beauty products can also carry additional labels or certifications that verify their eco-minded formulation and manufacturing. For example, Leaping Bunny certification indicates a product is cruelty-free. And a Climate Neutral symbol identifies brands committed to offsetting carbon emissions. 
Try These Clean, Green Beauty and Skincare Brands
Beautycounter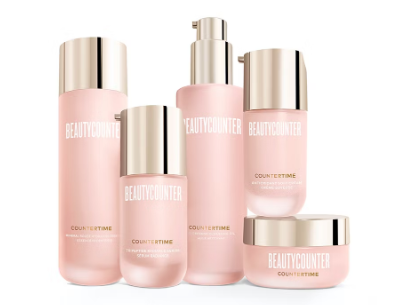 Since its launch in 2013, Beautycounter has worked to change the status quo in the beauty industry. All of the makeup and skincare products created by this brand meet the European Union's more stringent ingredient standards to be free of 1,500 chemicals that are questions or harmful. As a certified B corp, Beautycounter is also lobbying for better beauty industry regulation. 
Versed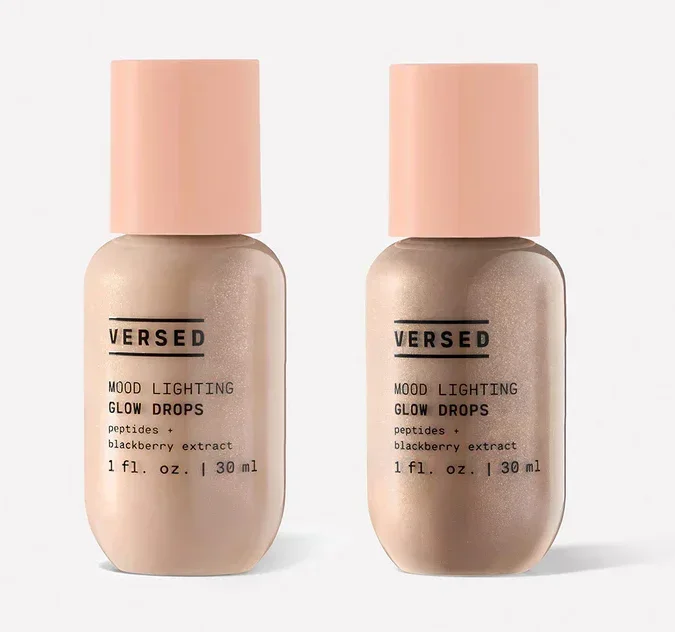 Proven ingredients, community-created products, and eco-friendly? It's all possible with Versed and its line of skincare products. All of the brand's products feature transparent ingredient lists, and they're formulated without any ingredients that have questionable data. Plus, Versed is zero emissions, vegan, cruelty-free, and uses recyclable packaging. Everything Versed sells is priced under $25, too. 
Farmacy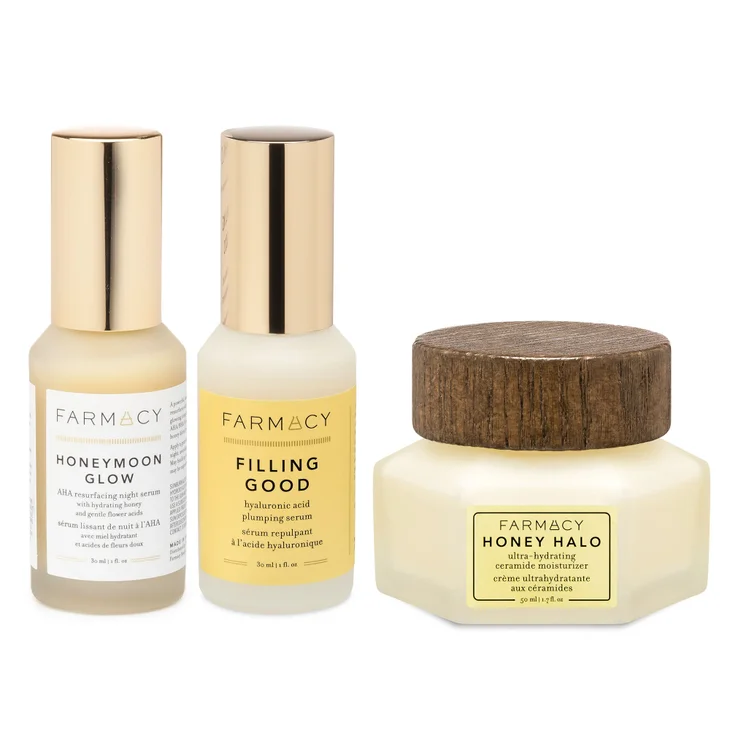 Farmacy's beauty products feature clean, cruelty-free, and responsibly farm-sourced ingredients. But this brand is also working towards better sustainability. In 2022, Farmacy achieved its goal of 100 percent waste-free packaging, and in previous years switched to packaging made from recycled materials, conflict-free ingredients, and 80 to 90 percent non-virgin material use.
Ma:nyo Our Vegan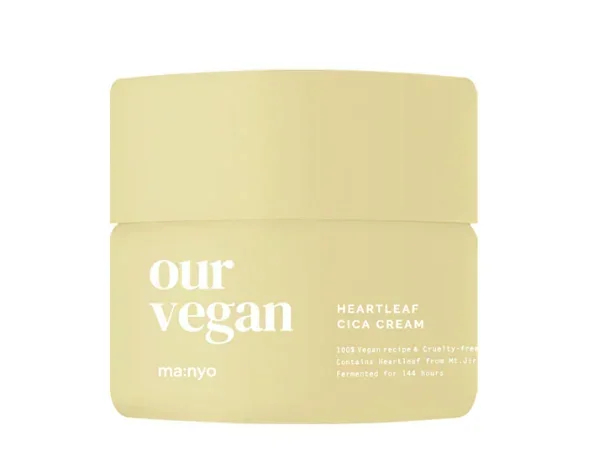 This vegan skincare line is made up of 100 percent vegan-formulated products. Every item is EVE Vegan Certified, with FSC-approved packaging featuring soy-based ink (it's all recyclable!). Ma:nyo's Our Vegan features two main ingredients: heartleaf extract and centella asiatica, both plants with long histories of medicinal use and skin-calming properties. As an added bonus, Our Vegan products are ideal for sensitive skin. 
One Ocean Beauty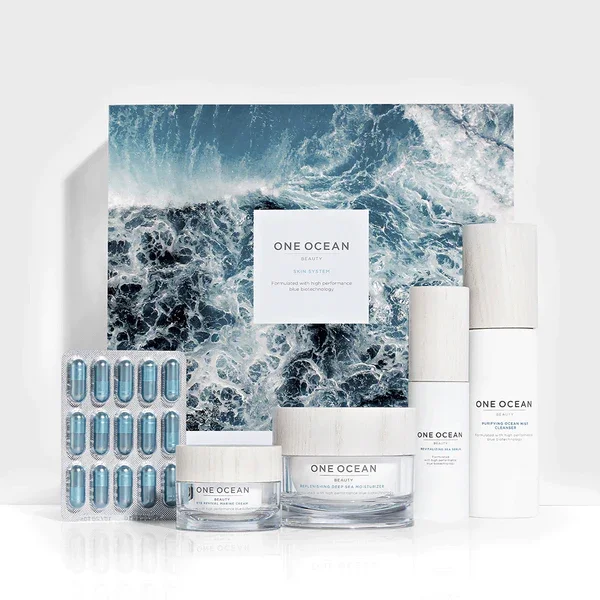 Keep your skin looking great and work on saving the world's oceans with One Ocean Beauty. The products are free from over 1,400 potentially harmful ingredients like parabens, phthalates, nanoparticles, and mineral oil. All One Ocean Beauty products are also cruelty-free and clinically proven for results. And you'll love the company's partnership with Oceana, which gives back to the nonprofit's ocean preservation efforts.