How to Make a Heavenly Homemade Body Scrub
Have a spa day at home. Exfoliating is often overlooked, but it's a necessary step in keeping skin looking clear and radiant. With this invigorating and moisturizing face and body scrub, you'll be nourishing your skin with nothing but the good stuff!
Heading out the door? Read this article on the new Outside+ app available now on iOS devices for members! Download the app.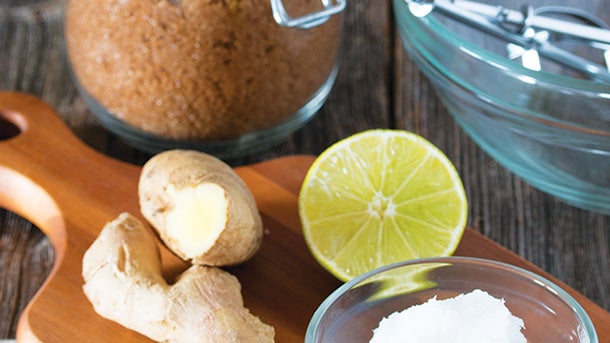 Make This Today
This combination of ginger, lime, Sucanat and coconut oil works wonders on your skin. The antioxidants in ginger help to preserve skin's youthful appearance while lime juice acts as a pore-tightening astringent to ward off bacteria that can cause blemishes and acne. Coconut oil is a luxurious natural moisturizer, and Sucanat gives this scrub a sweet smell while sloughing dead skin cells.
Ginger Lime Sugar Scrub
Makes 1/2 cup
INGREDIENTS:
Juice of half a lime
1/2 cup Sucanat (TRY: Wholesome Sweeteners Organic Sucanat)
1/4 cup virgin coconut oil, warmed or at room temperature
2 tbsp peeled and finely grated fresh ginger
*Organic ingredients preferred.
See also How to Make DIY Aluminum-Free Lavender Deodorant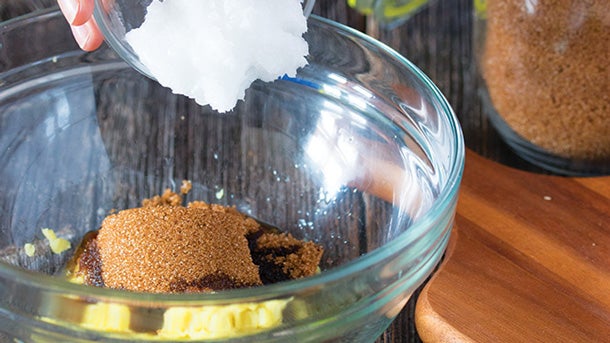 1. Add Ingredients
To a mixing bowl, add all ingredients.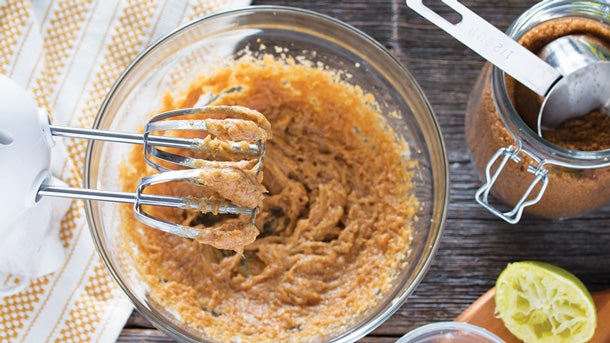 2. Beat Ingredients Together
Using a hand mixer, beat ingredients together until smooth. (Alternatively, you can whisk by hand.)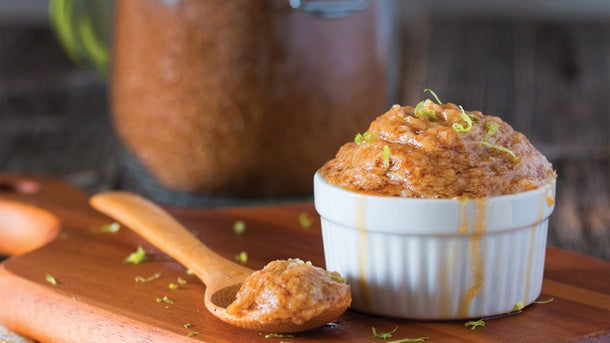 Transfer to Bowl and Enjoy!
Transfer mixture to a wide-mouth, shallow jar or a small bowl you can take into the shower. Refrigerate any leftovers and use it a second time during the week after 3 to 4 days. It will warm up in the shower or as you rub it into your skin.
TIP: Be very gentle when exfoliating and don't over scrub. You may need to go over any rough areas on your body like knees, feet and elbows a couple of times, but be extra sensitive when exfoliating your face. Wet your face with warm water, then gently massage 1 to 2 tsp of the scrub into the skin in small, gentle circles, using only the ring and pinky fingers of each hand and very little pressure. (TIP: You only need to go over your face once with this motion.) Rinse with warm water.