How To Make Your Own Candles
These homemade candles cost just $5 each! Using natural essential oil for fragrance and toxin-free, plant-based soy wax means that even your gift giving will be clean and sustainable. Try this fun and easy DIY project that we promise anyone can pull off.
Heading out the door? Read this article on the new Outside+ app available now on iOS devices for members! Download the app.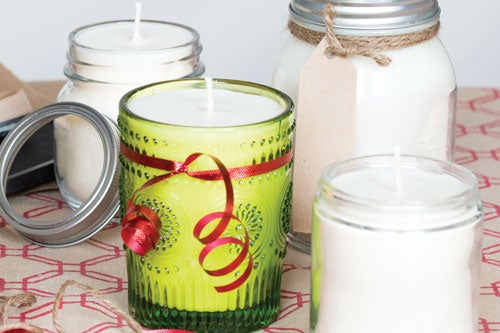 What You'll Need:
(Makes 6)
EQUIPMENT:
Glue gun
6 pretabbed, naturally coated cotton wicks
6 8-oz glass jars
6 clothespins
Double boiler or 2 different sized pots
Pitcher
Spatula
Scissors
INGREDIENTS:
3 Ib soy wax flakes (or 1 1/2 qt melted wax)
3 tbsp fragranced essential oil (such as vanilla, lavender, pine or lemon)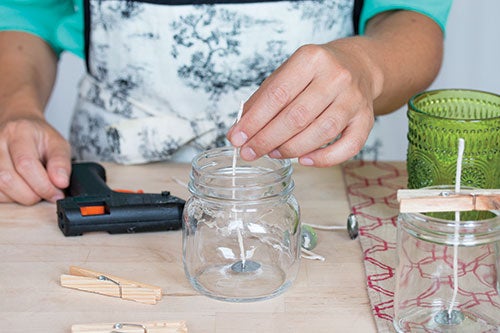 1. Using a glue gun, glue wicks to the bottom center of each jar.
Note: Make sure jars are clean and dry.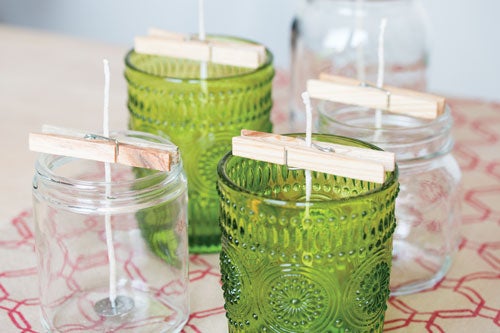 2. Position a clothespin horizontally across each jar to hold wicks in place.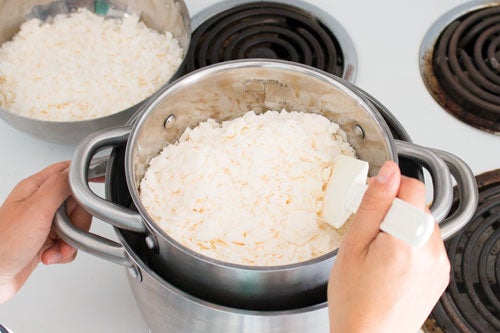 3. Using a double boiler or 2 different sized pots, melt wax flakes. If you can't fit all wax flakes into pot at once, add flakes gradually.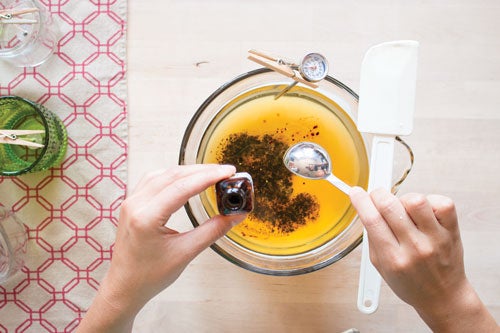 4. Once melted, transfer liquid wax to a pitcher. Add 3 tbsp essential oil ( 1 tbsp per Ib of wax flakes) and stir with a spatula until combined and oil is no longer separating.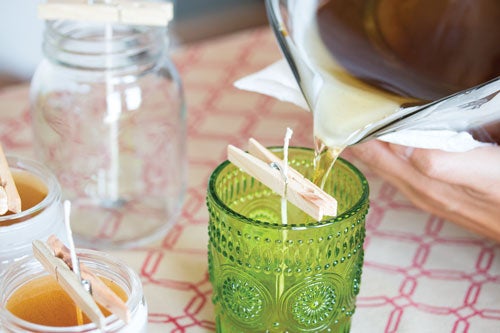 5. Carefully pour wax into each jar until it reaches just below top edge; use spatula to get all the wax from the sides of pitcher.
Tip: Don't worry if you spill some, as soy wax scrapes off surfaces easily and can be removed from fabric in the wash.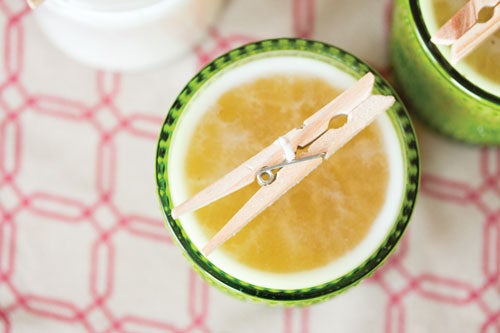 6. Once wax has been poured, do not move candles. Allow to set for at least 24 hours.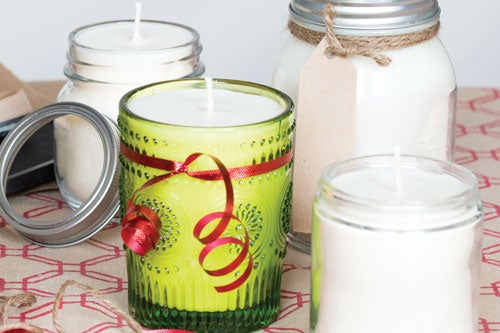 7. Once set, trim wicks to 1/4 inch.
Tips and Tricks: Save any leftover wax in the same pitcher. You can melt it again to fill a hole or level off the candles