12 Products You Need to Greenify Your Kitchen
Stay kind to the environment with this innovative selection of eco-friendly wares 
for your clean-eating home.
Heading out the door? Read this article on the new Outside+ app available now on iOS devices for members! Download the app.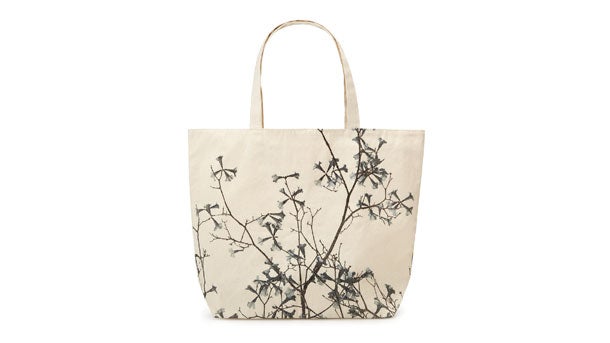 1. FLORAL TOTE
Artisans in Thailand silk-screen the botanicals by hand onto this Cotton Hand Silk-Screened Bag made with 100% cotton. This stunning tote keeps everything from groceries to personal belongings stored and secure.
$32, uncommongoods.com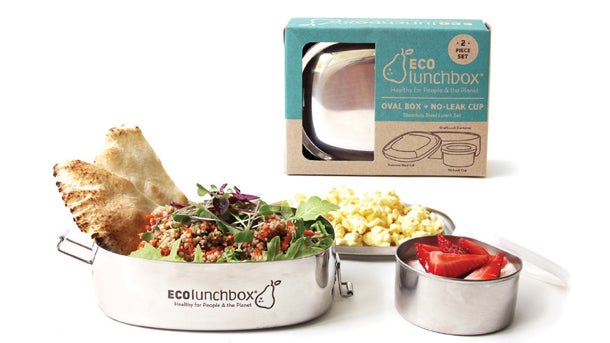 2. EARTH-FRIENDLY BOX
Take your lunch and snack to go with the stainless steel ECOlunchbox Oval and Snack Cup that comes complete with a leak-proof cup for snacks, sauces or dips.
$25, ecolunchboxes.com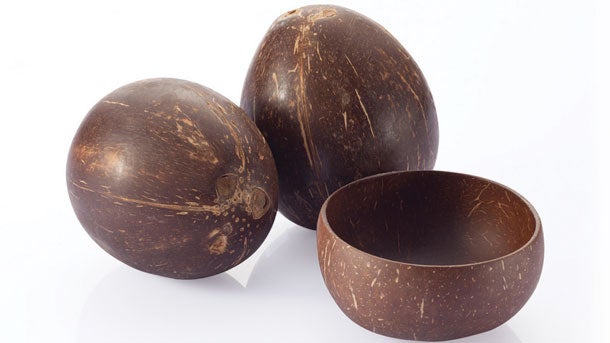 3. NATURE'S BOWL
Serve both hot and cold foods in this eye-catching Coconut Bowl, made from handpicked, reclaimed coconut shells. This beautiful serving piece is best washed in warm soapy water to preserve it for years to come.
$12, eartheasy.com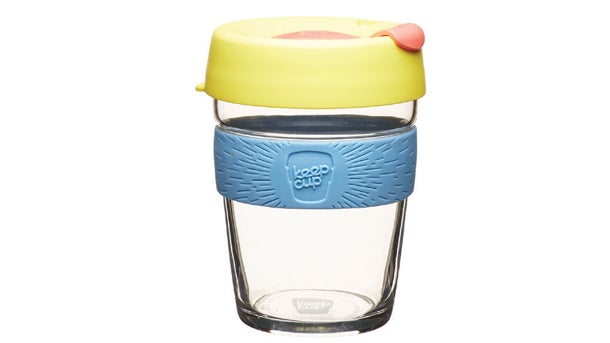 4. TASTE THE FLAVOR
The KeepCup Tasting Notes color series in Pineapple serves up both coffees and teas in a 12-ounce fully tempered soda lime glass that's designed to prevent flavors of your previous drink from transferring over to the next. And when it reaches the end of its life, all components are 100% recyclable.
$20, keepcup.com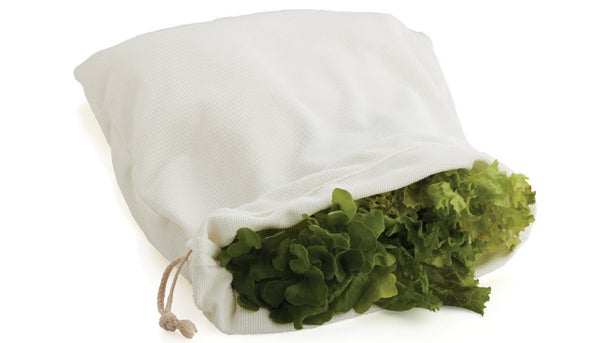 5. LETTUCE & HERB KEEPER
Ensure your vegetables stay crisp and dry with the machine-washable Microfiber Salad Bag. It works to repel moisture from food while reducing exposure to air, helping to store your healthful greens for longer.
$15, crateandbarrel.com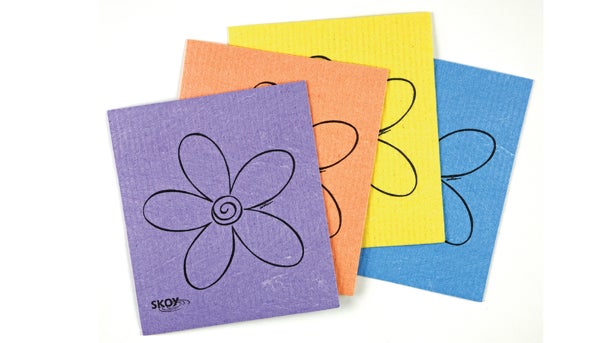 6. CLEANING CLOTHS
With the ability to absorb 15 times their own weight, these biodegradable and compostable Skoy Cloths feature four whimsical colors to brighten up your kitchen. These can be used in place of paper towels, dishcloths and rags and then washed for future use.
$7, skoycloth.com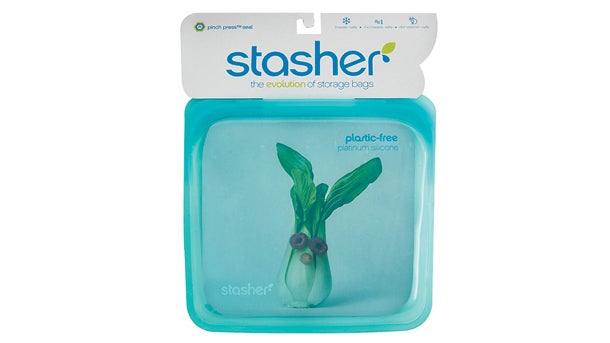 7. NIX THE PLASTIC
Designed as a sustainable option to plastic, Modern-twist's stasher is a self-sealing, airtight bag made of 100% pure platinum silicone. This reusable bag can be stored in the freezer, used in the microwave or washed in the dishwasher.
$12, stasherbag.com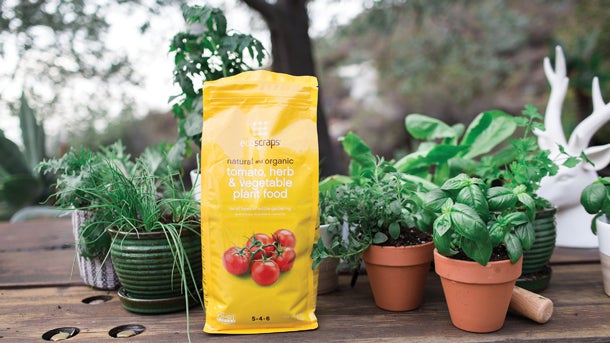 8. GARDENER'S GO-TO
EcoScraps Natural and Organic Tomato, Herb and Vegetable Plant Food provides essential nutrients such as calcium to grow healthy fruits and vegetables while keeping them protected from spoilage.
$7, target.com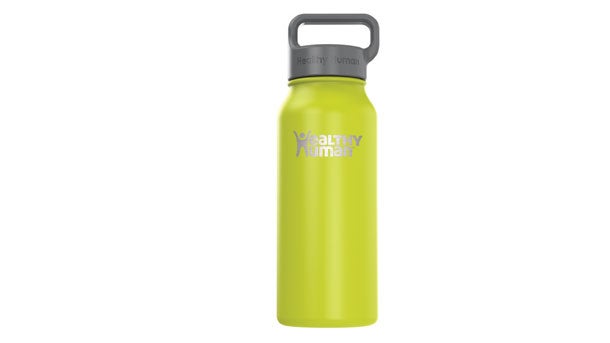 9. WASTE NOT
Keep disposable coffee cups out of landfills by bringing this stainless steel, vacuum-insulated bottle with you to the coffee shop. Or, refill it throughout the day to get your 2 liters of water in. The 21-ounce Healthy Human Stein keeps cold drinks chilled for up to 24 hours and drinks like coffee and tea hot for 12 hours.
$29, healthyhumanlife.com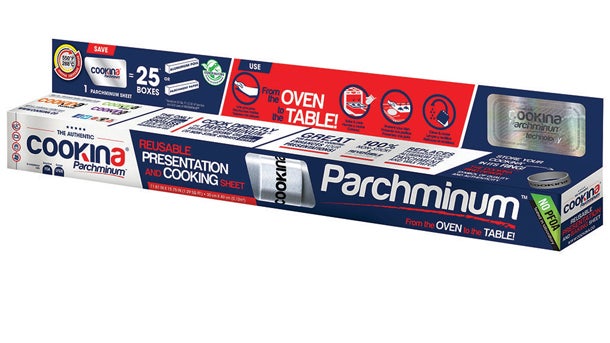 10. HYBRID BAKING SHEET
A baking sheet that brings together the best properties of both aluminum and parchment paper, COOKINA Parchminum can be reused on average a whopping 500 times. Try it with our "Sheet Pan Suppers for Busy Weeknights!" on page 54.
$10, cookina.co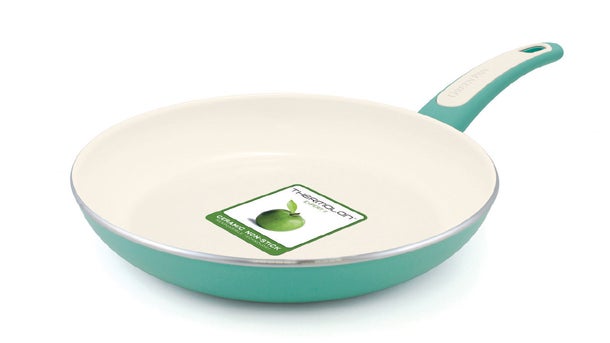 11. NONTOXIC PAN
The GreenPan Focus 8-Inch Nonstick Frying Pan distributes fast and even heat thanks to its aluminum base and exterior. Its PFOA-free "Thermolon" ceramic nonstick coating requires less oil than conventional frying pans.
$21, wayfair.com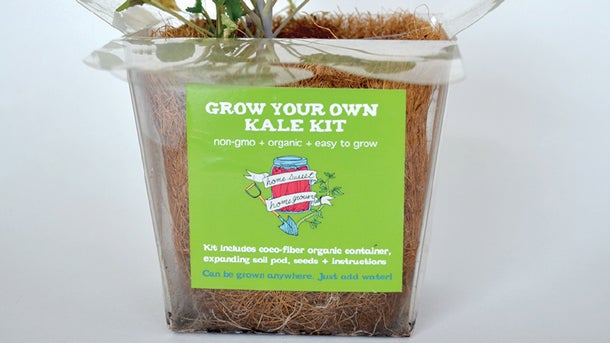 12. Editors' Choice: MINI GREENHOUSES
Grow your own organic herbs, fruits and vegetables anywhere with the Homesweet Homegrown Grow Kits. Take your pick or buy all of the 11 varieties, housed in takeout kits that can be grown indoors or outdoors. From scorching hot scorpion peppers to dinosaur kale and sweet cherry tomatoes, there's something for everyone.