Best Soup Bowls for Your Kitchen
Having beautiful, durable dishware in the house is an absolute game changer for the look, feel, and function of your kitchen. Versatile and quality soup bowls will certainly improve your home eating experience. Many bowls are too small for the hearty amount of soup, cereal, noodles, or anything else that you want to eat. Below are our favorite soup bowls on the market. They get the job done, and they look great doing it.
Photo: Getty Images/iStockphoto
Heading out the door? Read this article on the new Outside+ app available now on iOS devices for members! Download the app.
Most Classic
Corelle Coordinates Livingware Bowls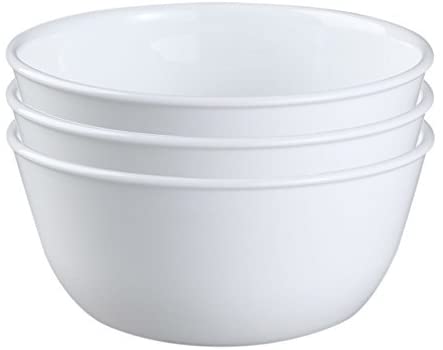 Chip-Resistant Set of 3
These Livingware bowls are made to hold as much soup as you might possibly want in a single serving.
What We Liked
There are lots of great features with these beautiful 28-ounce bowls. They're microwave and even oven safe, along with being scratch- and stain-resistant. This means you can count on these solid white bowls remaining good as new for a long time. They're deep, so you can cozy up with a heaping helping of steamy stew, or pile up the scoops of ice cream for a dreamy sundae. Break- and chip-resistant means these are built to last and will look beautiful in the long term. Get them here.
Most Durable
Sweese 108.101 Bowls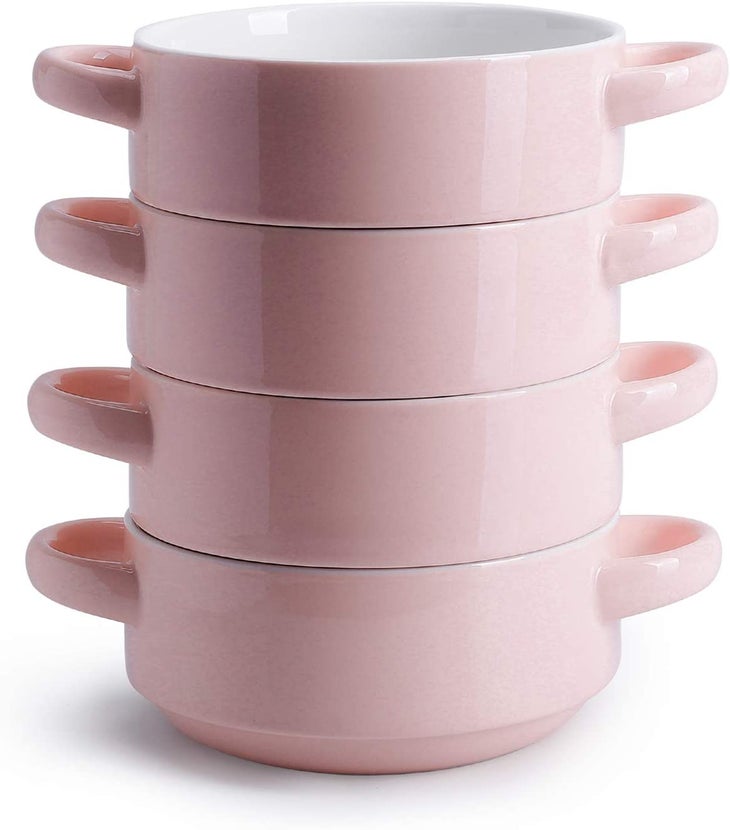 Easy-to-Store Set of 4
Made of an elegant and quality porcelain, these stackable bowls are perfect to have in any kitchen.
What We Liked
The handles on the sides of the bowl are nice for when you want your soup super-hot and can't touch the bottom or sides. They're thick and durable, and they'll keep your soup warmer for longer. Or your cereal and cold milk refreshingly cool for longer! The 20-ounce size is convenient for soups, granola, stews, salads, fruit or nut snacks, or anything else that usually goes in a bowl around your home. They're clean and modern, and they even make for a cute piece of functional décor on your countertops. Buy them now.
Largest
Y YHY Porcelain Bowls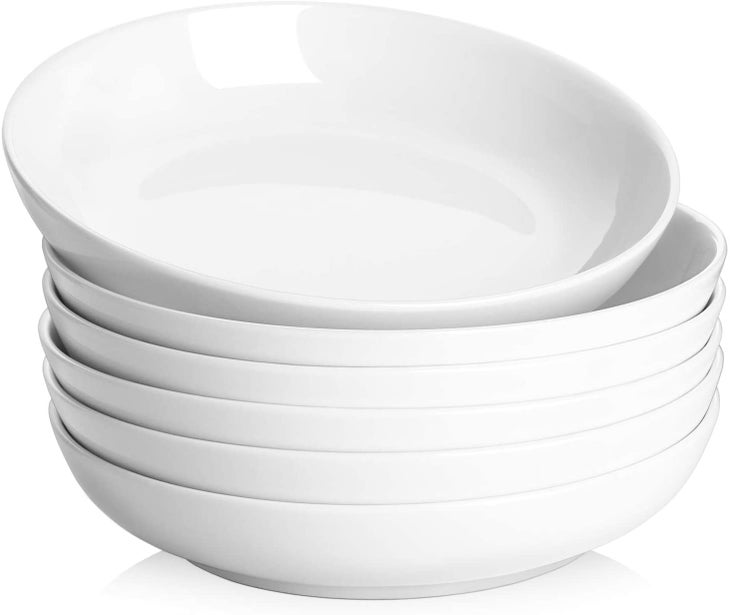 30-ounce Bowls
Here's a set of 6 oil and stain resistant bowls that are designed to be easily cleaned with a quick rinse of hot water and some soap.
What We Liked
The unique shallow and wide design is meant to be multifunctional, in that it can be used as a bowl or a plate. Your family and guests will feel like they're at a restaurant with these special 30-ounce vessels! Perfect for foods like pasta or salads as well, the bowls are ideal for ramen or even elegant desserts. The porcelain is tough and designed to be drop- and shock-resistant. Buy them here.
Best Design
Delling Geometric Cereal Bowls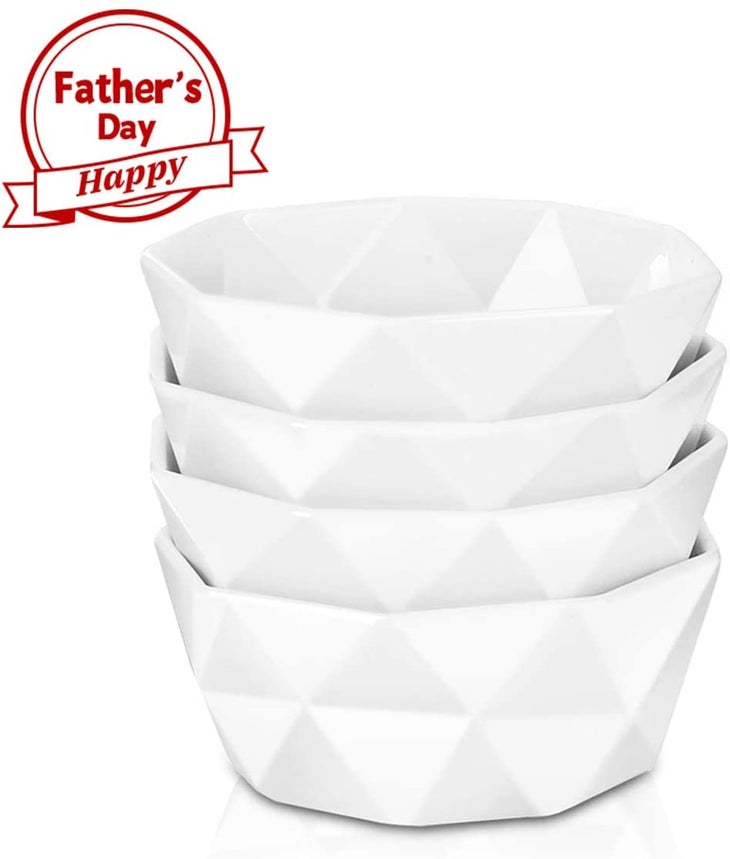 Beautifully Heat-Resistant
These chip-, crack-, and scratch-resistant bowls are stunners.
What We Liked
Made of a strong bovine bone material, these 22-ounce bowls boast a durable design. They're visually appealing, and they're also functional. Fill them with soup, fruit, fresh veggies and dips, or make a bowl of nachos or yogurt and granola. Our testers loved using this set of 4 around the holidays for an extra unique touch at the table. They're easily stackable, so they take up little space in the cupboard or on the countertop. We appreciated that they were both microwave and oven safe, withstanding temps up to 520 degrees. The geometric design of these bowls looks awesome, and they're even dishwasher safe for easy clean up. Get them now.