Best Soup Spoons
There's nothing more comforting than a warm bowl of soup. However, without the proper spoons, it's hard to enjoy a hearty bowl, especially while it's still hot. Soup spoons have a large rounded deep bowl, made just for eating soup. Luckily, there is a huge selection of high-quality soup spoons that will make it easier for you to indulge in your favorite soup or chowder. Below, we'll go over 4 of the best soup spoons on the market so that you can find the perfect pick for your kitchen. With a variety of styles, quantities, and added features, you're sure to fall in love with any of these soup spoon sets.
Heading out the door? Read this article on the new Outside+ app available now on iOS devices for members! Download the app.
Best Overall
AmoVee Wholesale Stainless Steel Alpha Round Spoons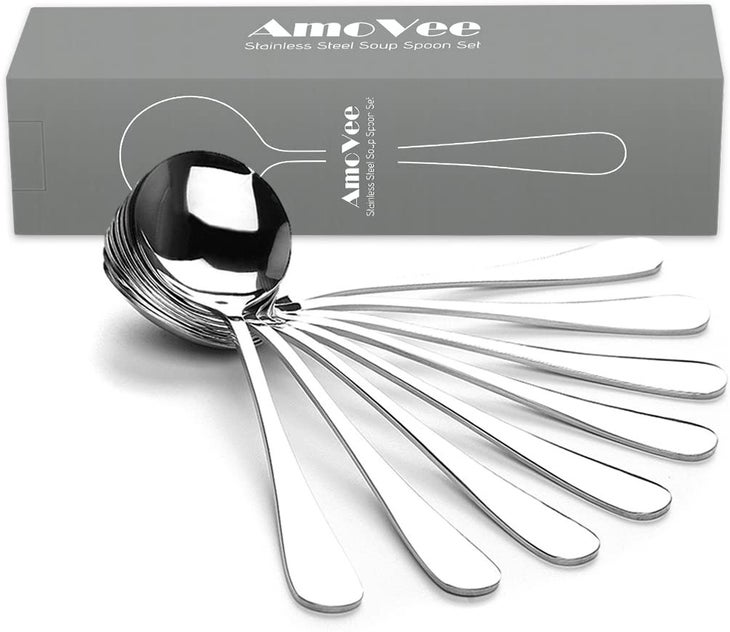 Classic Spoon Set. These stainless steel round soup spoons will look great in any kitchen.
What We Liked
These modern silver soup spoons are perfect for enjoying your favorite soups or chowders. The set has a beautiful shiny mirror finish that makes these spoons a beautiful addition to any home. Notably, these spoons have added weight to them, allowing them to stay comfortably placed in your bowl even when not in use. Overall, this classic spoon set is sturdy yet stylish. Buy Yours Today.
Best Value
Hiware 12-Piece Soup Spoons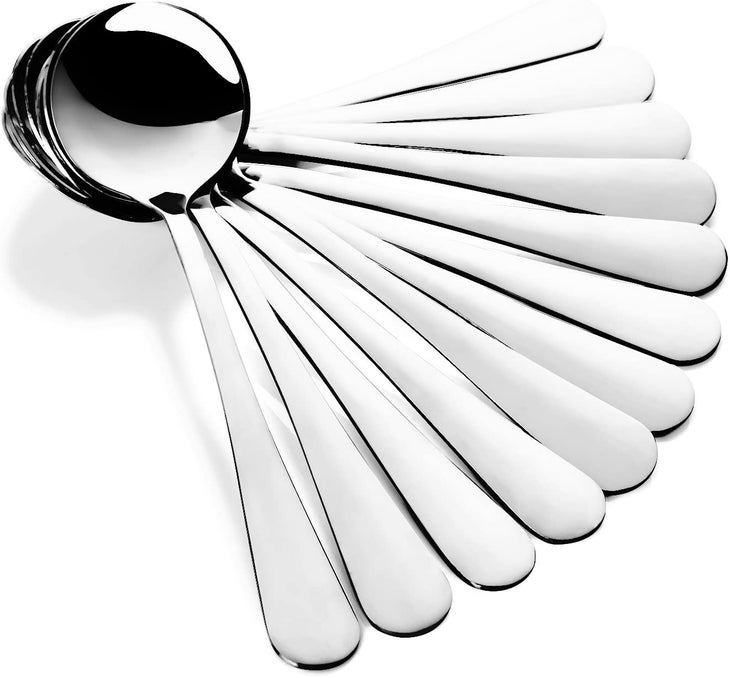 Versatile Spoon Set. This 12-pack of soup spoons is an excellent value for the price.
What We Liked
For a high-quality spoon set, this pick from Hiware is an excellent choice. Each stainless steel spoon features an easy-grip ergonomic handle making the spoons incredibly easy to use. Notably, you'll receive 12-spoons with your purchase making it great for large households or for entertaining. The soup spoons are also dishwasher safe for a simple clean up. Order Online.
Most Stylish
7-inch Stainless Steel Table Spoons Soup Spoons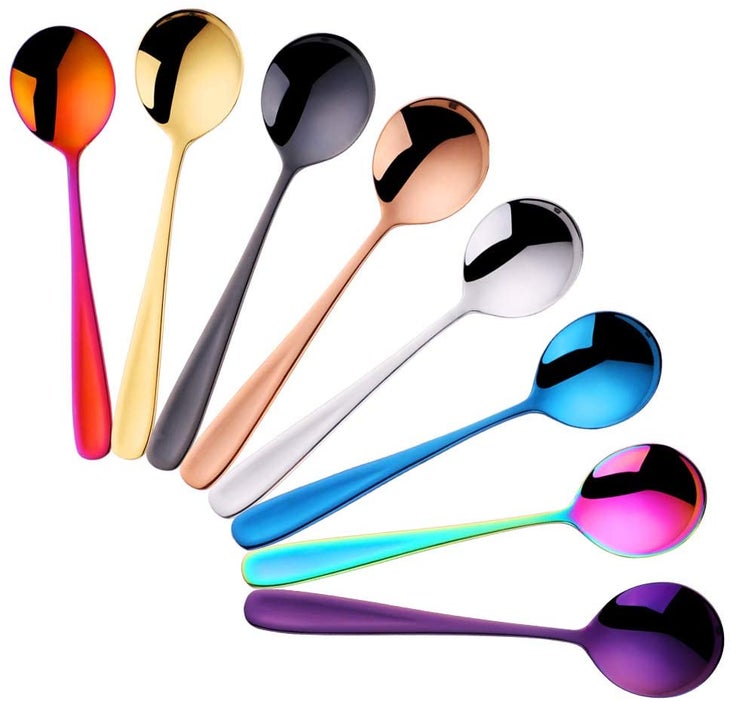 Colorful Soup Spoons. These colorful soup spoons are equally sturdy and functional.
What We Liked
You'll love using these vibrant, colorful soup spoons on a regular basis. With your purchase, you'll receive an 8-piece set of sturdy stainless steel utensils. Plus, each spoon is dishwasher safe for an easy clean with every use. Overall, these beautiful spoons are made to last and look great on any dining room or kitchen table. Get It Here.
Most Versatile
Happy Sales Melamine Soba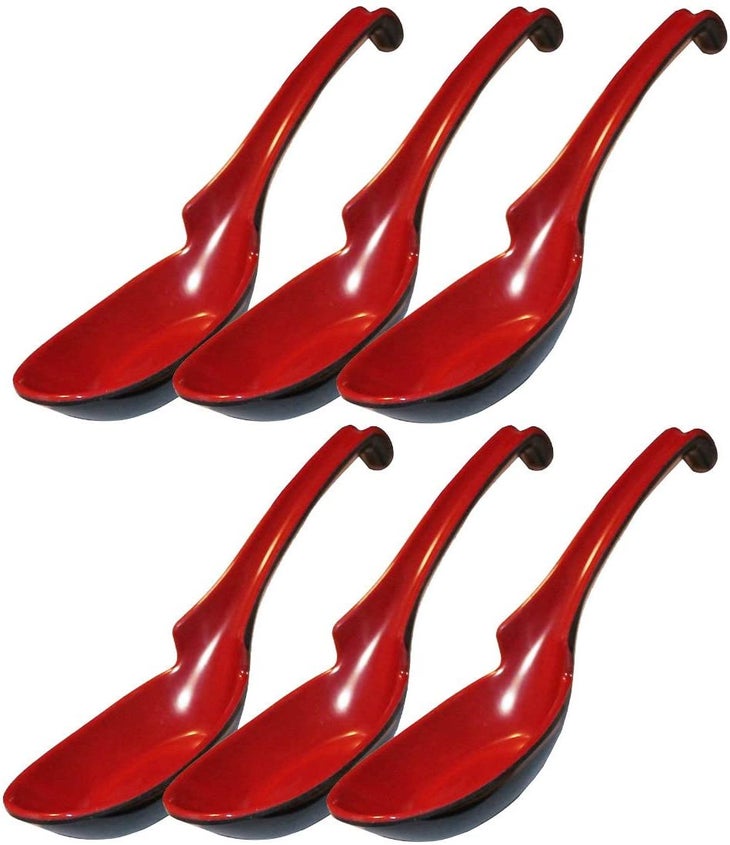 Flexible Soup Spoons. These durable spoons can be used for soup, rice, and anything in between.
What We Liked
Soba spoons are known for being deep and wide for serious soup consumption. With your purchase, you'll receive 6 melamine soup spoons with a hook style notch to stay firmly planted in your bowl. The compact spoons can be cleaned in the dishwasher and feature a stunning, red coating. Overall, these soup spoons are handy, durable, and perfect for any hot or cold dish. Purchase Today.