Clean Eating is about nourishing your body with healthy and nutrient-dense foods. This approach focuses on eating whole foods like fruits and vegetables, healthy fats and proteins, and whole grains. Being mindful of the food we eat, how it's created, and how it arrives on your plate can guide your nutrition journey whether you're seeking wholesome family meals, performance- or condition-specific guidance, or eating for overall wellness.
Home to nearly 3,000 recipes, and more than 100 meal plans, cooking tips, and general nutrition information, we highlight well-rounded nutrition for everyone. As part of Outside, Clean Eating focuses on all versions of wellness, from dietary needs like gluten-free, Paleo, keto, dairy-free, and more to fitness and recovery to general nutrition. 
In addition to the collection of articles, recipes, meal plans and more found online, Clean Eating magazine has reached readers with more than 100 issues published over its history.
Our Recipes
Clean Eating has refined its recipe development process to ensure each and every recipe meets a high standard for taste, nutrition, and ease of preparation for cooks of every level. Recipes are created by experts, including chefs and Registered Dietitian Nutritionists (RDNs), then triple-tested before being shared in our magazine or online. Each recipe includes nutritional information, too, to provide insight into various nutritional needs and dietary restrictions. Recipes are also categorized for different eating approaches, with options for gluten-free, vegan, vegetarian, dairy-free, Paleo, keto (or low-carb), and condition-related concerns like liver, heart, and mental health. 
Our Meal Plans
Clean Eating's meal plans are tailored to different nutritional needs, tastes and preferences. Whether you're hoping to batch cook for your family, plan your plant-based meals in advance or meet key nutritional goals, each meal plan is created by an expert, like a Registered Dietitian Nutritionist (RDN), Certified Nurse Practitioner (CNP), nutrition coach or recipe developer. 
These 1-week or 2-week meal plans provide daily meals, daily nutrition data, and serving suggestions as well as tips for easy meal prep and maximizing leftovers to cut back on food waste. And our meal plan developers also craft specialized 1-week plans for specific eating approaches and dietary needs, from gluten-free meal plans to anti-inflammatory meal plans to heart health blood plans. 
The
Clean Eating
Team
Section divider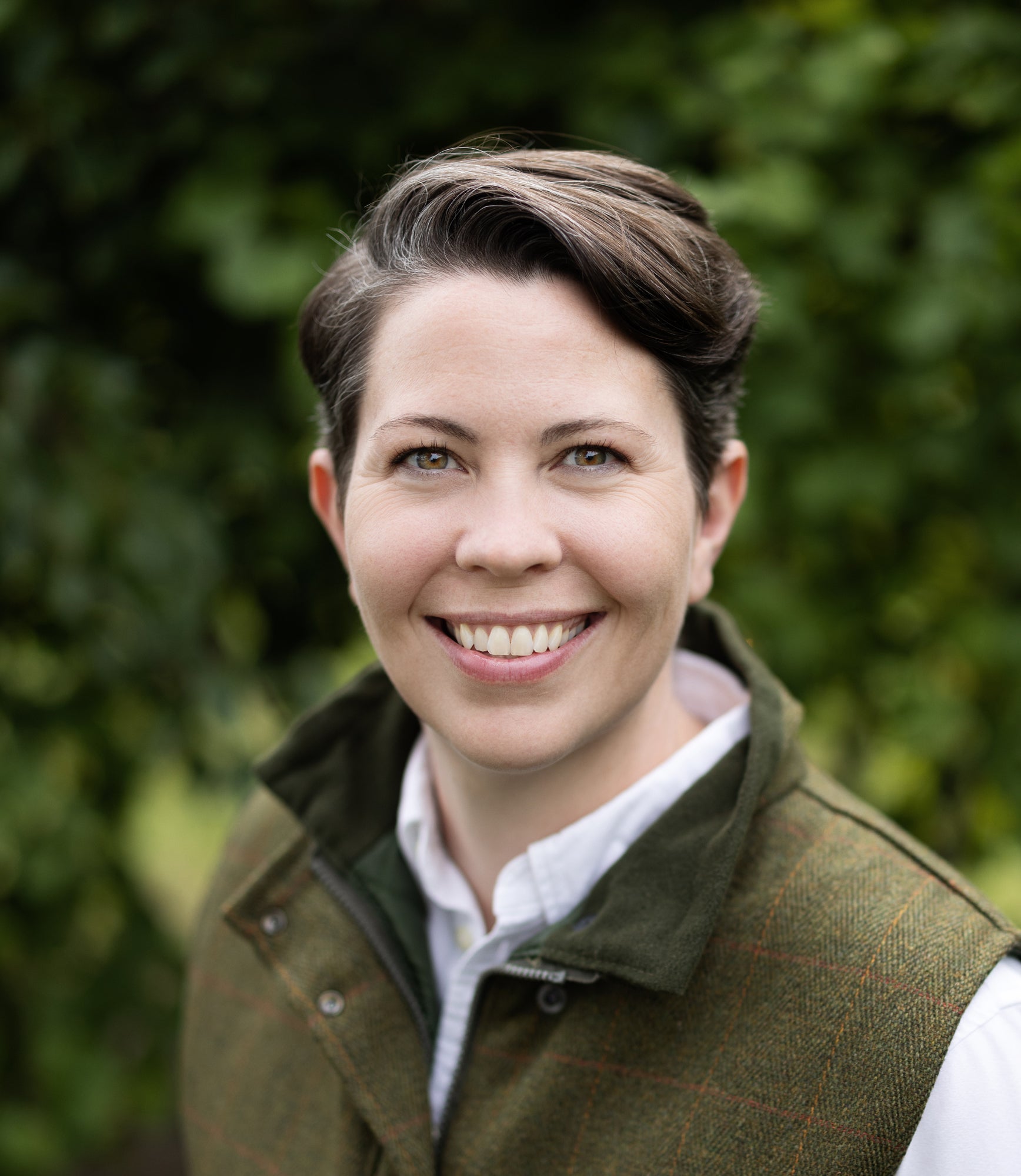 Mary-Frances Heck
Title: Senior Brand Director – Food & Nutrition
Expertise: Food & Cooking, Recipe Development, Editing, Content Strategy
Experience: Mary-Frances Heck oversees food and nutrition strategy for Outside Inc., including Outside Food, Clean Eating, and Vegetarian Times. Prior to Outside, Mary-Frances was the senior food editor of Food & Wine magazine and the test kitchen director of Bon Appétit. A cookbook author, her work has also appeared in The Wall Street Journal, Lucky Peach, Saveur, EatingWell, Epicurious, and others. Mary-Frances' work has been internationally recognized and she is a James Beard Media Award and IACP Award winner. She earned her MBA from Emory's Goizueta Business School, a degree in Culinary Arts from The Culinary Institute of America, and a bachelor's degree in History from The University of Massachusetts. 
Section divider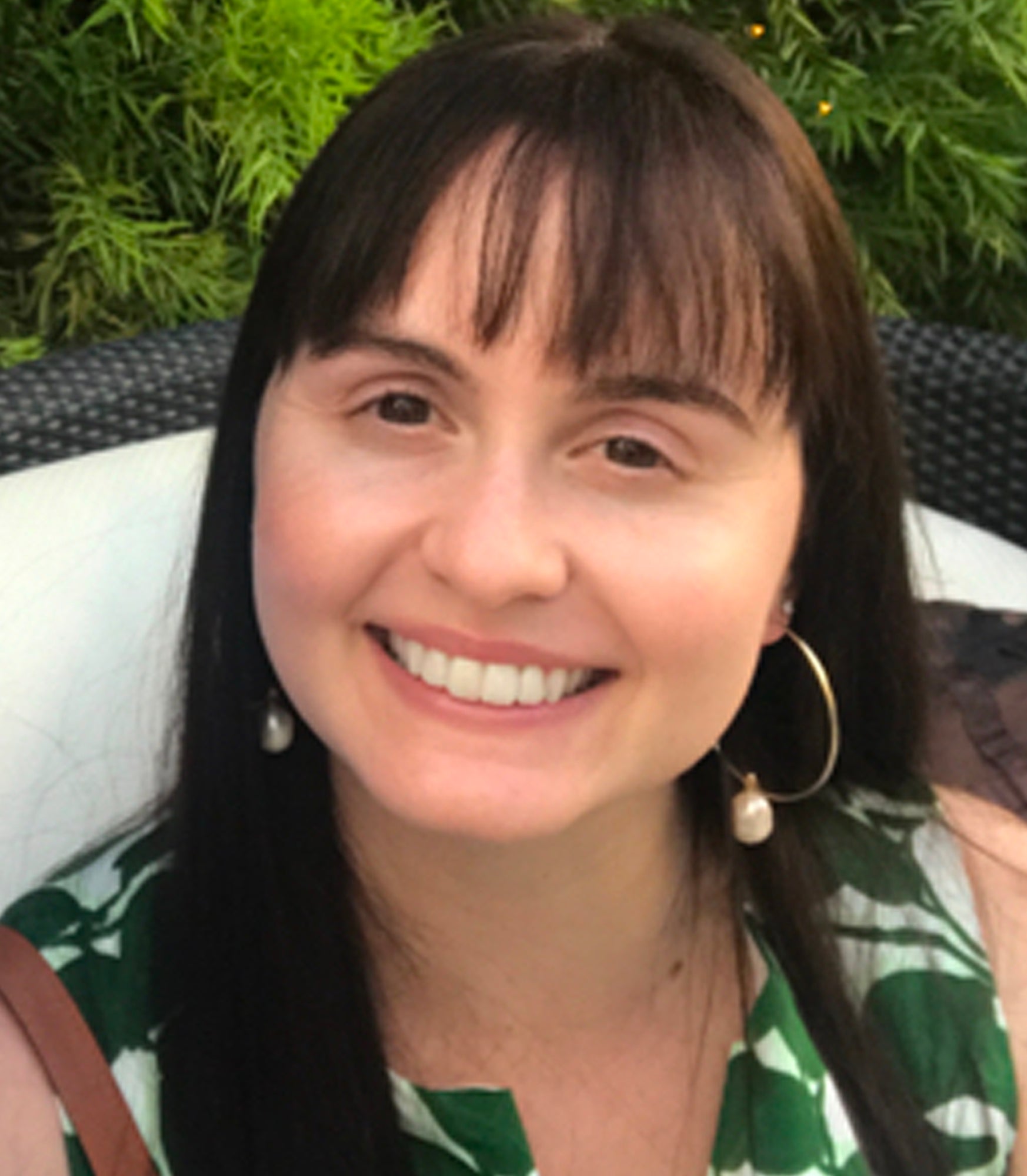 Heather Adams
Title: Digital Editor
Location: Los Angeles, CA
Experience: As Clean Eating's digital editor, Heather oversees the content production process for everything from food and nutrition news to meal plans to recipes. She also writes informative articles on trends, the latest nutrition research, and nutrition for specific dietary or health concerns. She joined the team in 2021 and helped broaden the scope of Clean Eating's digital presence, with an increased focus on condition-specific content.
Prior to joining Clean Eating, Heather wrote about life hacks, productivity tips, and food trends for WonderHowTo. She earned her BA in Creative Writing from Denison University. In 2018, she authored the book Fidget!, which delves into natural ways to boost focus and productivity. Heather has long enjoyed writing about health and wellness topics, including condition-specific and nutrition-focused content for sites like Healthversed and Nation.com.
Section divider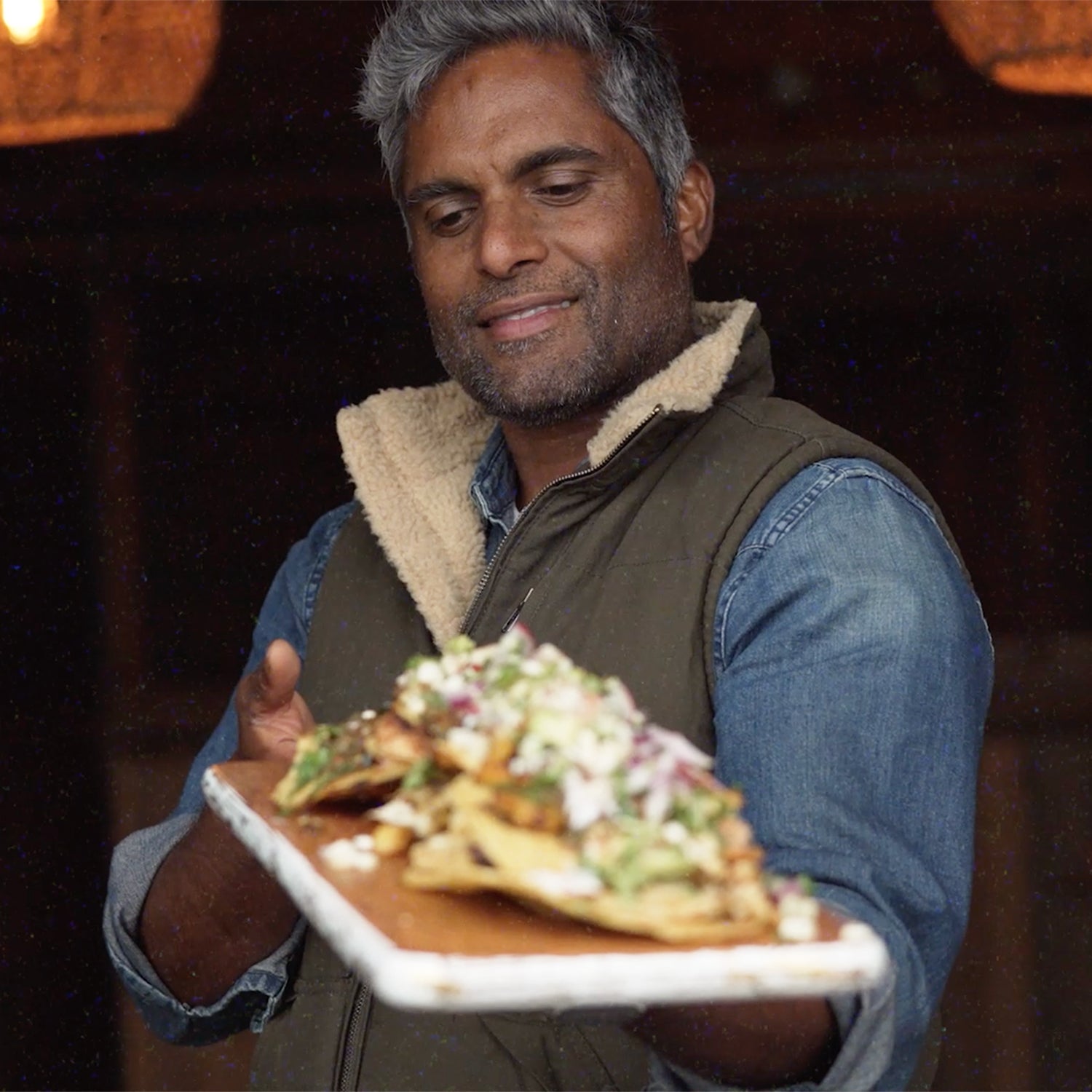 Biju Thomas
Title: Resident Chef, Outside Inc.
Location: Boulder, CO
Experience: Chef Biju is the resident chef of Outside Inc. Biju grew up on a small family farm in South India and brings a unique, fiercely flavorful style of cooking with the belief that healthy food for performance does not need to be different from food for everyday life. 
His work at Outside is about demystifying the idea that  "athlete-friendly" food is stiff or boring, and that food should always be something your entire family looks forward to enjoying together. 
Biju is the Co-Author of the best-selling The Feed Zone cookbook series, and has been featured on Guy Fieri's "Diners, Drive-Ins and Dives" television show on Food Network. He has worked alongside some of the biggest names in cycling and sport, including Lance Armstrong and Patrick Dempsey, and he incubated the real food movement among endurance athletes.
Section divider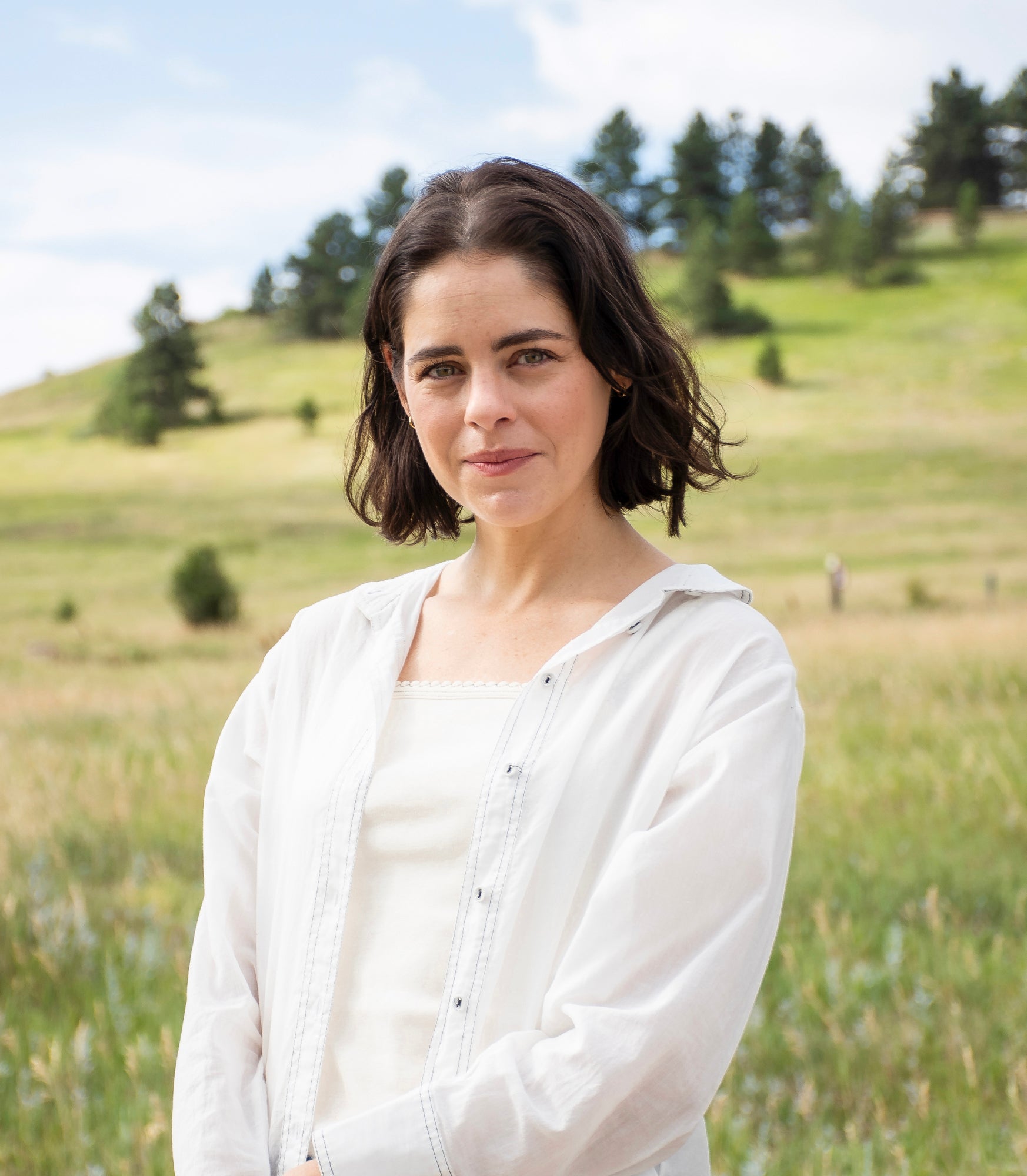 Kelsey Lindsey
Title: Senior Editor
Location: Santa Fe, NM
Education: MA, Columbia Journalism School
Experience: Kelsey Lindsey is the senior editor for Outside Inc. and edits food features for Outside's print and digital publications. Her work has been featured by the Sunday Long Reads and Longreads newsletters and The Best American Travel Writing (2020). Before her four years at Outside Magazine, she was a reporter specializing in food and science for outlets that include National Geographic, Quartz, and The Counter. 
Section divider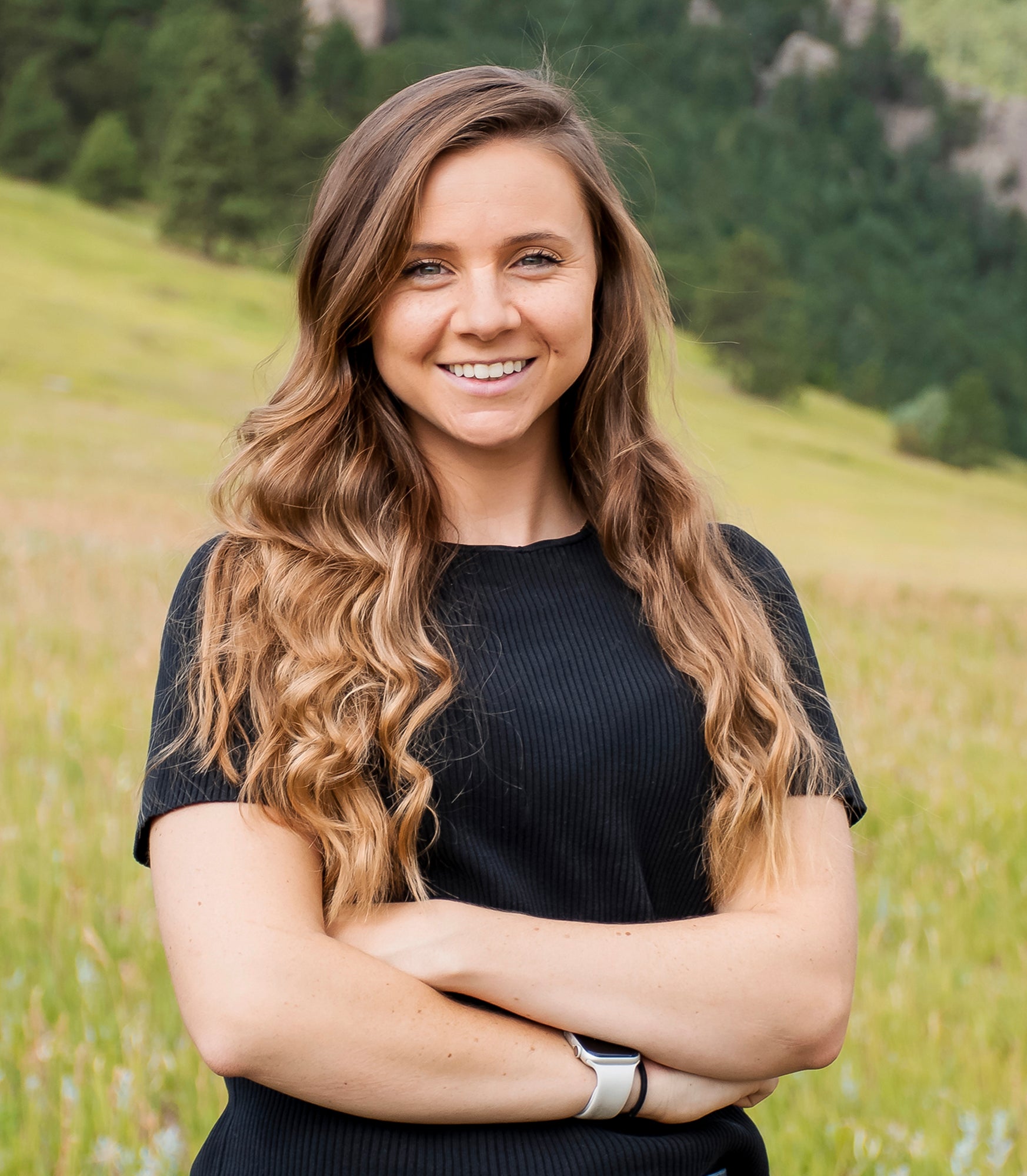 Mallory Arnold
Title: Assistant Editor
Location: Nashville, TN
Experience: Mallory Arnold is the assistant editor for Clean Eating, Vegetarian Times, and Outside Food. She studied journalism at Ohio University and dabbled in broadcast news before plunging into the world of digital content. As a long-distance runner, Mallory strives to merge the importance of fueling for energy with the fun of cooking delicious food. She's drawn to the weird, surprising and fascinating subjects where food and pop culture intersect. 
Section divider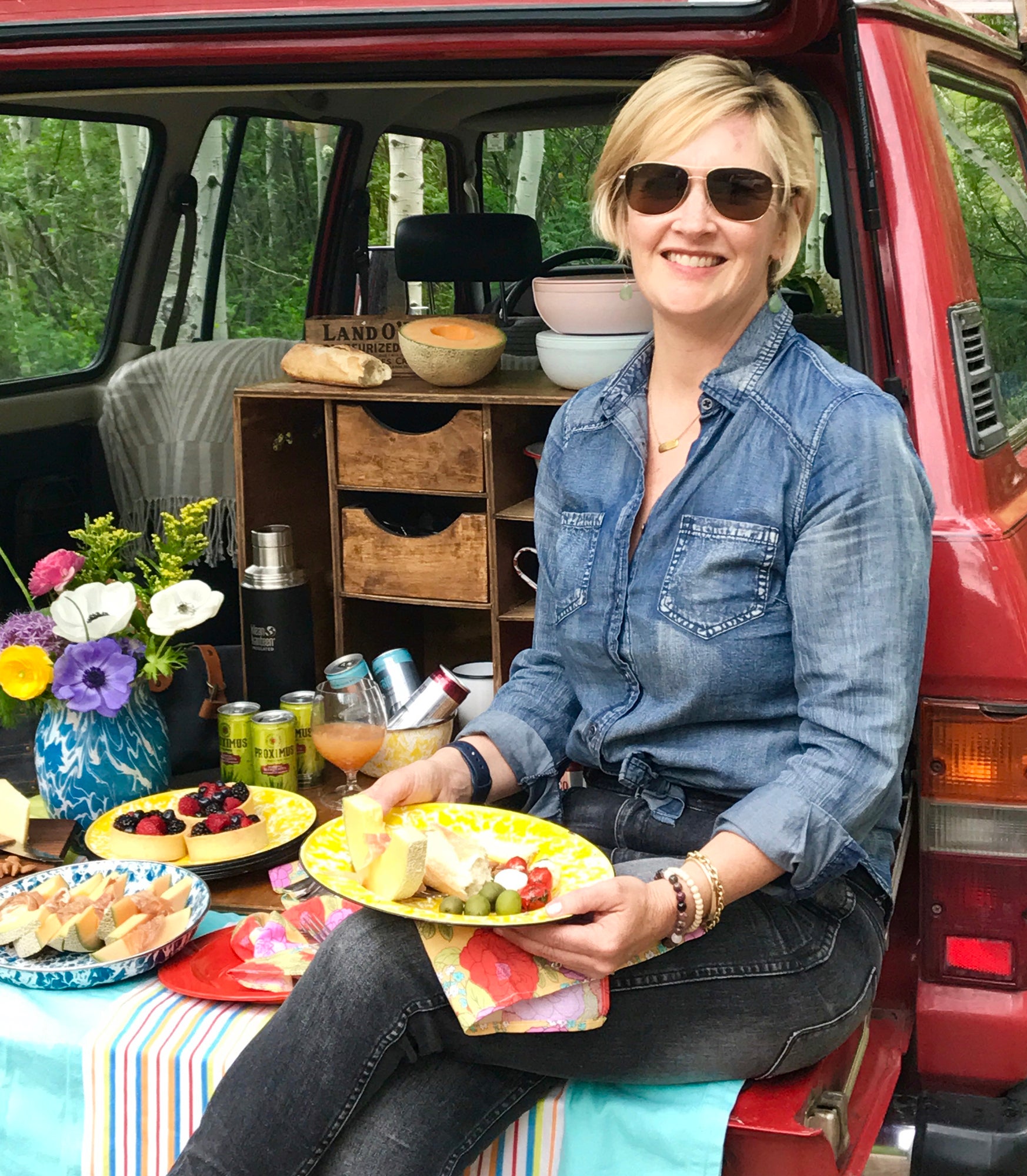 Amanda M. Faison
Title: Contributing Writer
Location: Denver, CO
Experience: Colorado-based freelance writer Amanda M. Faison has chased stories about food, adventure, and culture for more than two decades. In addition to publishing stories in national titles such as Food & Wine, Sunset, Elle Decor, and Travel & Leisure, her ranch-to-plate feature "Soul Food," was anthologized in Best Food Writing 2010. Faison has also edited four cookbooks and she is the former editor in chief of DiningOut Magazine. She's an avid cook — indoors and out — and is always looking for ways to gather friends around a meal.
Section divider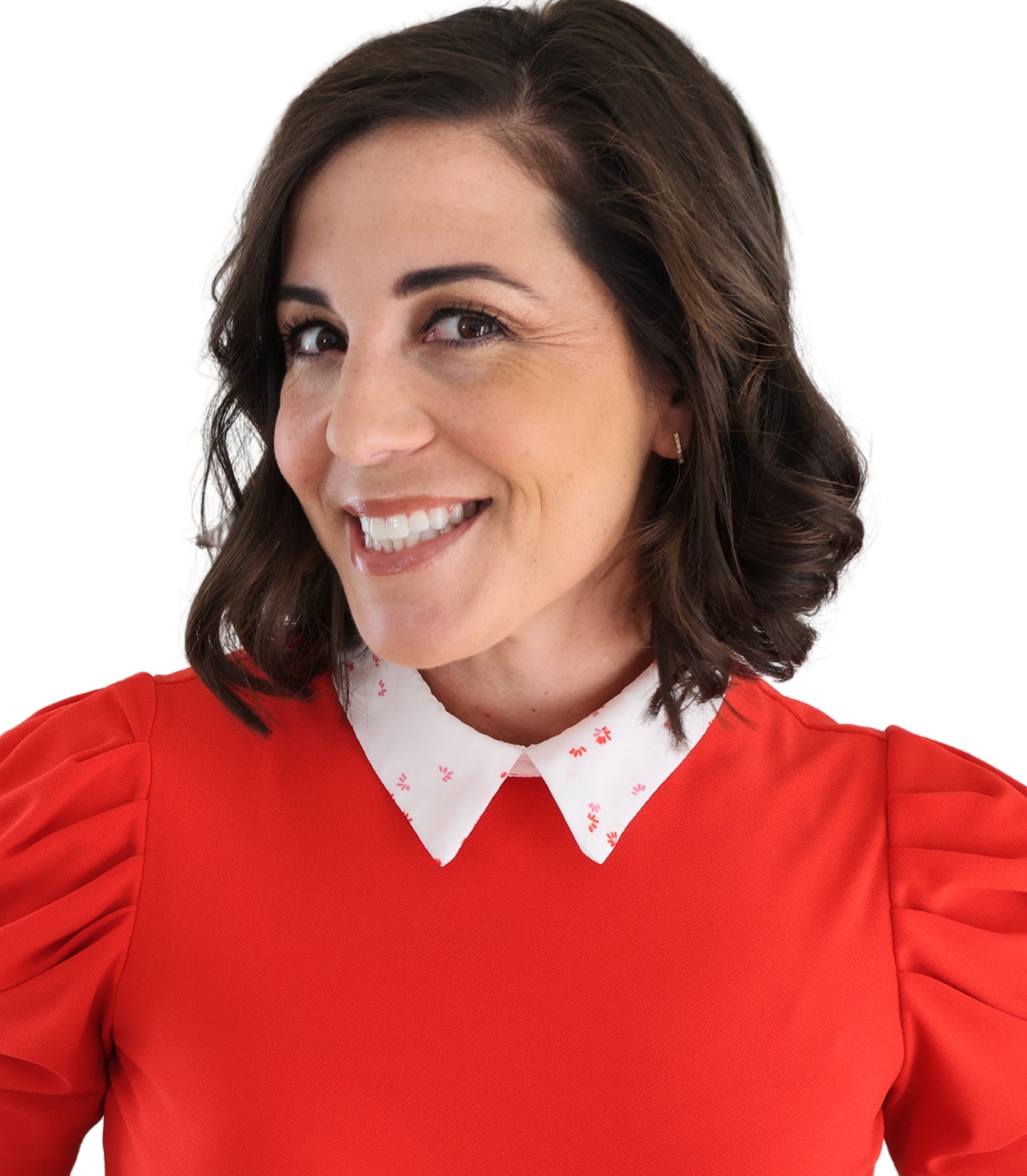 Elizabeth (Liz) Shaw MS, RDN, CPT
Title: Contributing Writer
Location: San Diego, CA
Education: San Diego State University, Northern Illinois University
Experience: Liz is a national nutrition expert, and owns a nutrition communications business in San Diego, California. She has been a dietitian for over 10 years, an adjunct professor at San Diego City College for more than 7 years, and is a certified personal trainer. She is a four-time author, with titles including the Instant Pot Cookbook For Dummies, Air Fryer Cookbook For Dummies, Fertility Foods Cookbook, and the Stress-Free IVF Nutrition Guide! Liz appears frequently in the national media, both online and in broadcast, where she breaks down the latest science into easy-to-digest facts. What she loves most about her current position is that she gets to connect with consumers and help dispel nutrition myths daily. She believes all foods can fit in a balanced lifestyle and shares these tips via her blog, Shaw's Simple Swaps, and in her work as a national spokesperson for health and food organizations. You'll also see Liz frequently quoted as a national nutrition expert in the news for publications such as Prevention, Oxygen Magazine, Clean Eating, and others. 
Section divider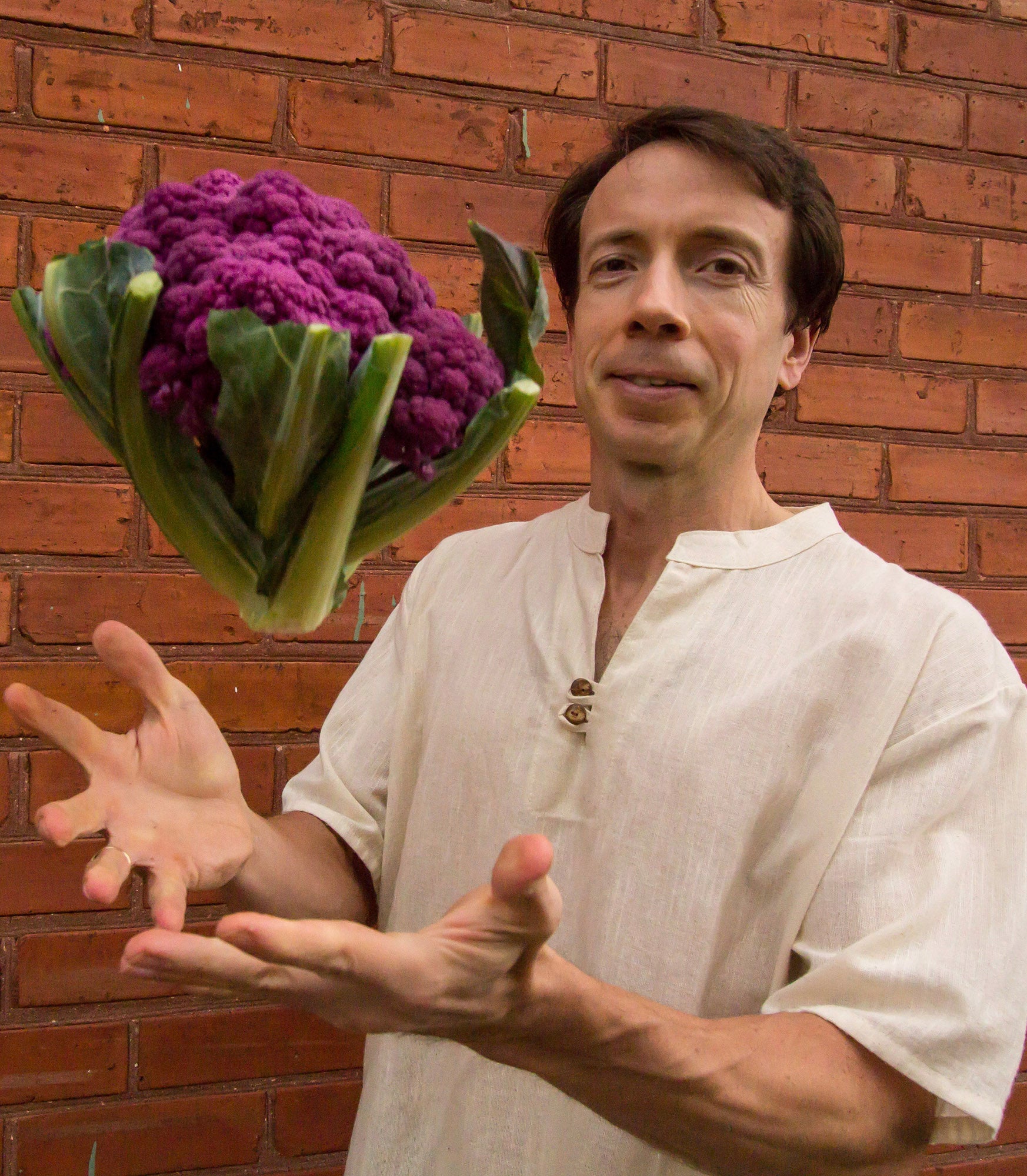 Matthew Kadey, MS, RD
Title: Contributing Writer
Location: Waterloo, Ontario, Canada
Education: Florida State University
Expertise: Nutrition writing, recipe development
Matthew Kadey is a registered dietitian and food writer based in Canada. He is also the author of Rocket Fuel: Power-Packed Food for Sport + Adventure. As an avid adventure cyclist, Kadey has explored several countries including Myanmar, Costa Rica, Cuba, Colombia, and Thailand on two wheels. 
Section divider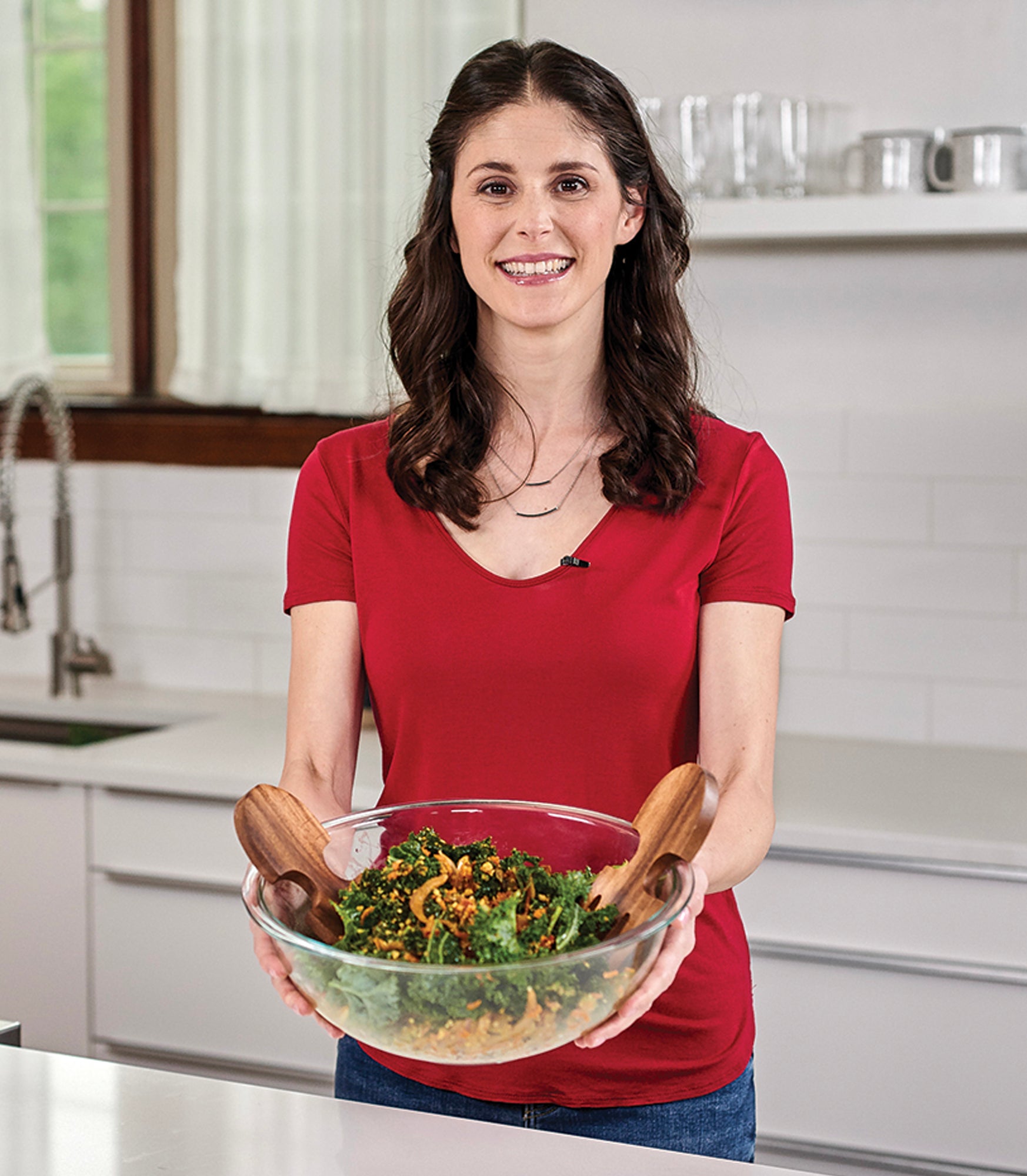 Jesse Lane Lee, BSc, CNP
Title: Contributing Writer
Location: Toronto, Canada
Education: Institute of Holistic Nutrition
Expertise: Holistic nutrition, recipe development
Experience: Jesse Lane Lee, BSc, CNP is a Holistic Nutritionist, corporate wellness educator, cookbook author, and founder of www.JesseLaneWellness.com. She believes that eating healthy can be easy, fun and most of all delicious! She is the author of four cookbooks: Healthy Fresh Salads, Healthy Homemade Soups & Sandwiches, Healthy Dairy Free Desserts, and Healthy Holistic Pregnancy: Tips and tricks on how to traverse pregnancy while keeping a holistic mindset. She is also co-author of the Holistic in the City 21 Day Smoothie Guide. 
Section divider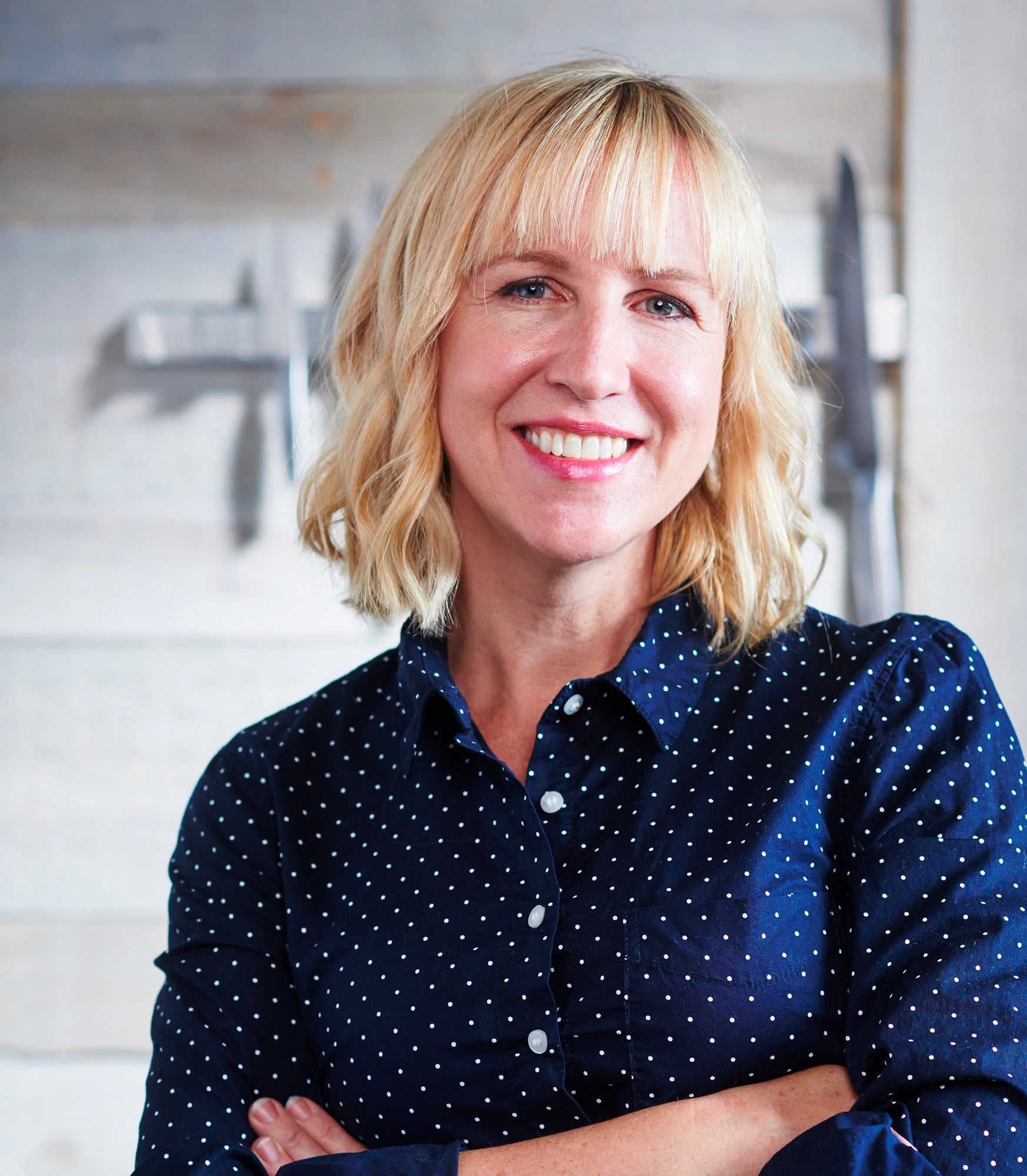 Sarah Sweeney
Title: Contributing Recipe Developer
Location: Toronto, Ontario, Canada
Expertise: Food styling, recipe development
Making food look good on camera starts with extensive knowledge of cooking techniques, but it's much more than that. Chef Sarah Sweeney received her formal training at George Brown College's prestigious Culinary Arts Program. During that time, she interned in the kitchen of Toronto's top fine dining restaurants, earning her Red Seal Chef Certification. Her years in restaurant kitchens helped Sarah refine her culinary style, which she describes as "healthy, guilt-free comfort food with bold international flavors."  
In 2004, Sarah began working as a private executive chef, overseeing the kitchens of some of Canada's most prominent families. This opportunity provided Sarah with new creative freedom and the chance to hone her menu-planning and recipe-development skills. Today, Sarah is a sought-after recipe developer and food stylist with a roster of clients that spans the magazine, television, food packaging, and advertising industries. Her recipe collection features quick and simple meals, bold international flavors, cooking for kids, vegetarian meals, healthy foods, and gluten-free cooking. Sarah's work as a food stylist helps her to create recipes that are both delicious and visually appealing
Section divider
Beth Lipton
Title: Contributing Writer
Location: Brooklyn, NY
Expertise: Nutrition writing, recipe development
Beth Lipton is a Brooklyn-based food and wellness writer and recipe developer. Her latest cookbook, Carnivore-ish, is on sale now. Beth's writing and recipes have appeared in Clean Eating, Well+Good, Health, Paleo Magazine, FoodNetwork.com, Epicurious, Travel + Leisure, and others. She has also developed recipes for brands including Primal Kitchen, ButcherBox, and YouTheory. Follow her on Instagram for recipes, product reviews, and more.