Gilean: A Pyrex Life For Me
There's one thing that gets our Associate Editor going, and it's not what you might guess of someone in their early 20s: Pyrex!
Heading out the door? Read this article on the new Outside+ app available now on iOS devices for members! Download the app.
Call me old-fashioned, but there's just something uninspiring about a plain stainless steel mixing bowl.
Milk glass – that thick opaque and dreadfully hefty glass intrinsically linked to your grandmother's era – is my vessel of choice, and in my opinion, nobody did it better than Pyrex.
It was my mom who originally sparked my now full-fledged obsession with '50s- to '70s-era Pyrex back in 2010. After seeing me covet the primary mixing bowl set she had inherited from her mother, she gifted me with my own complete set that same year. I didn't mean to start hoarding Pyrex after that – it more or less just happened. The brilliant blue hue of a 1950s Cinderella pattern casserole dish would call out to me in antique stores. Eventually, I found myself ducking into flea markets on the weekends to see if I could get my hands on the precious Snowflake pattern.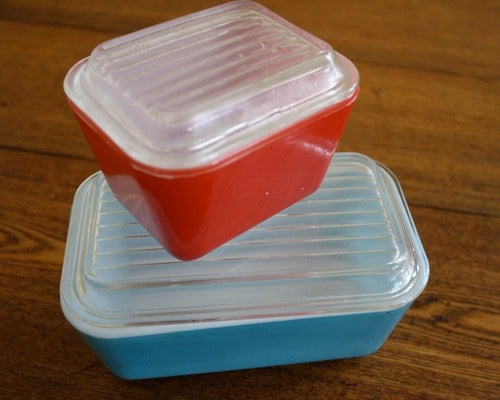 My favorite finds, though, have been the refrigerator dishes (aka "fridgies"). These adorable little lidded dishes stored leftovers before plastic containers came along, and while their weight and less-than-airtight lids make them somewhat impractical for storing food today, they're perfect for serving finger foods and dips.
You might be asking yourself right about now, "What's the big deal with using someone's old dishes?" For me, the attraction is the nostalgia – there's a certain comfort in knowing that for almost seven decades, people have been cooking with, and caring for, these precious dishes that I now call my own.
To start your own collection, keep an eye out at flea markets, yard sales, antique shops and online used good stores, such as etsy.com. Look for the trademark Pyrex stamp on the bottom of each dish to ensure it's genuine; generally, the simpler the stamp, the older the dish. A few scratches in the paint are inevitable, but avoid anything with chips or cracks.
Do you have any beloved Pyrex dishes of your own? Email me a picture of your favorite to gwatts@www.cleaneatingmag.com.