10 Clean Valentine's Day Desserts
Whip up any of our sweetest clean eating desserts for your love, and you won't have to regret the next morning.
Heading out the door? Read this article on the new Outside+ app available now on iOS devices for members! Download the app.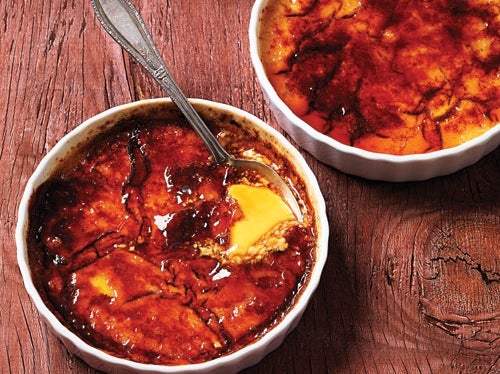 1. Espresso Crème Brûlée
The fact that these espresso-infused confections offer 13% of your daily value of calcium is a bonus. But the most important part is that this five-ingredient dessert is sure to win hearts!
Get the recipe.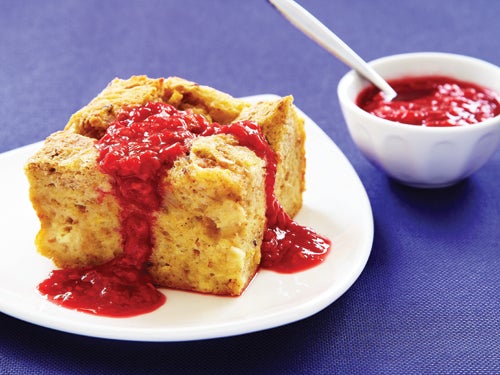 2. Peanut Butter & Jam Bread Pudding
We're taking you and your sweetie back to your childhood roots, unknowingly flirting on the playground playing tag and hide-and-seek… and even sharing a PB & J sandwich!
Get the recipe.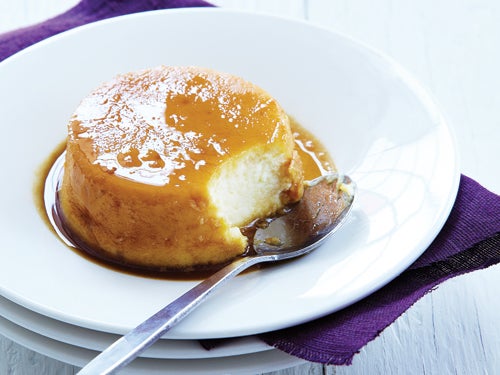 3. Caramel Cheesecakes
A mere five ingredients go into making this five-star finale, comprised of a batch of individual, swoon-worthy cheesecakes smothered in a simple caramel sauce. Caution: This is one of those Clean Eating desserts that will leave you both weak in the knees.
Get the recipe.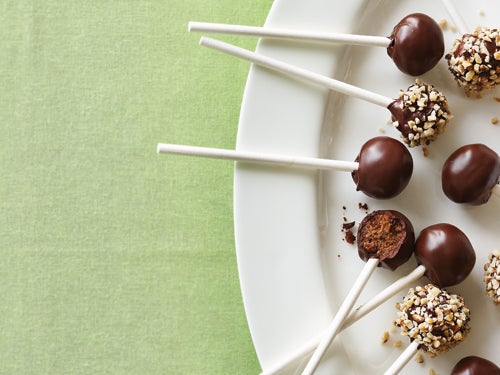 4. Chocolate-Covered Carrot Cake Pops
Cake Pops might have peaked in popularity, but they're still piquing our interest – especially when there's carrot cake on the inside and a chocolate dip!
Get the recipe.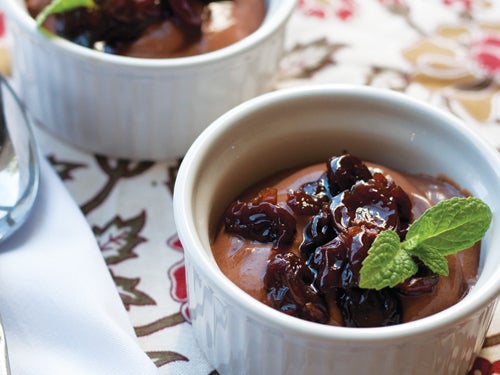 5. Yogurt Mousse with Vanilla Cherry Compote
Take it from our hunky Jan/Feb 2013 issue male chef, James Smith: This recipe spells seduction with a capital S! Smooth, creamy chocolate, sweet 'n' tart cherries, vanilla… oh my.
Get the recipe.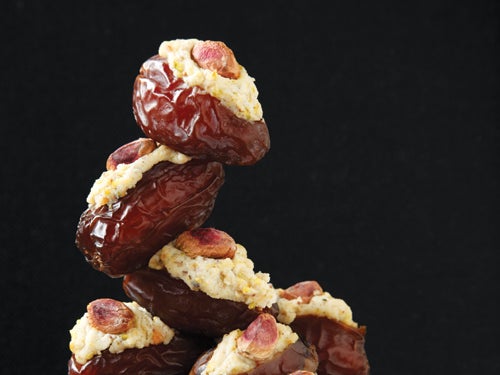 6. Stuffed Dates with Ricotta
All you need to whip up this pretty post-dinner treat is 10 minutes, but the payoff will last far longer. It's the perfect way to end off a Middle Eastern–inspired meal.
Get the recipe.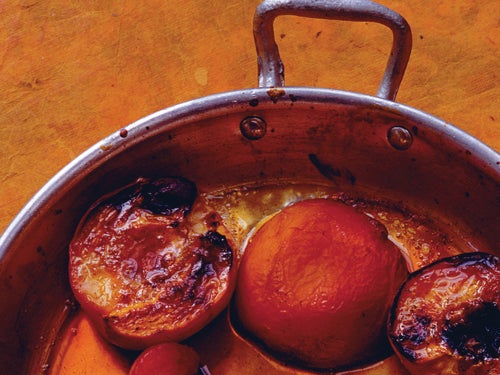 7. Baked Peaches with Maple Syrup & Vanilla
An exclusive recipe from Nigel Slater's Ripe cookbook, this rustic dessert is a breath of fresh air – simple, light and lovely – for all of you lucky enough to have peaches in February!
Get the recipe.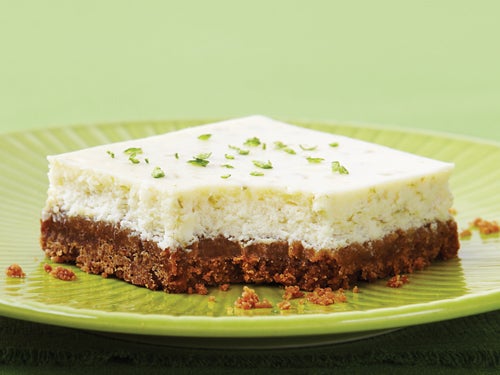 8. Lime Cheesecake Squares
With their graham cracker crusts and luscious, oh-so-creamy cheesecake tops, it's hard to believe these lime-laced squares are just 128 calories (major brownie points!).
Get the recipe.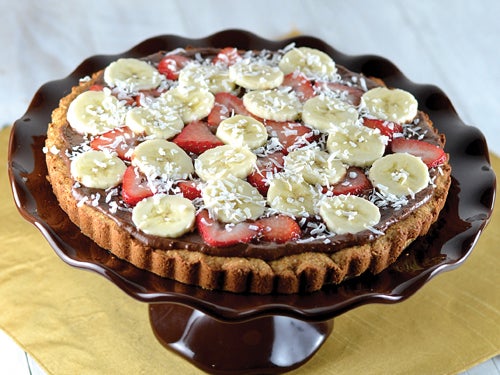 9. Strawberry Banana Dessert Pizza
Treat your amore to a sweet delight by making the classic Italian pie into a nutritious dessert, topped with chocolate, fruit and coconut!
Get the recipe.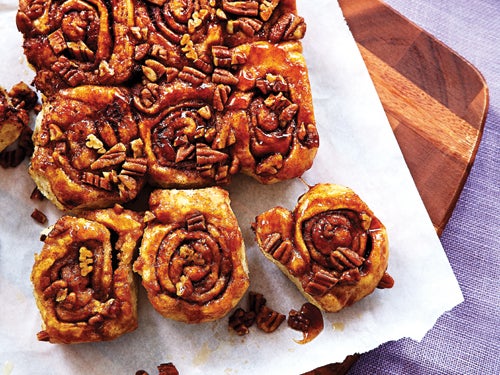 10. Sticky Buns
Making a batch of these babies is a win-win. Not only will you and your love have a scrumptious, 145-calorie delight post-dinner but you can also freeze the leftovers for quick (clean!) breakfasts.
Get the recipe.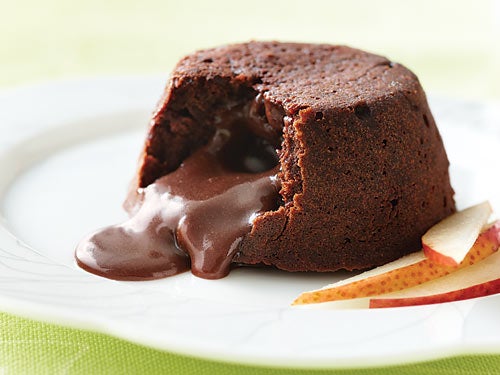 11. BONUS! Molten Lava Cake
Oldies but goodies, these fudgy cakes have stolen many a heart – not only with their seductively rich and oozing chocolate but also their calorie count!
Get the recipe.