10 Perfect Potato Dishes for the Holidays
From clean twists on the classics to daringly delicious new favorites, these potato dishes will enhance any holiday table.
Heading out the door? Read this article on the new Outside+ app available now on iOS devices for members! Download the app.
1. Fennel-Scented Potato Gratin
Sometimes called scalloped potatoes, a potato gratin is a beautiful addition to your holiday table. This version has fennel tucked into it, adding a lovely flavor to the dish.
Get the recipe.
See also7 Savory Sweet Potato Sides for the Holidays.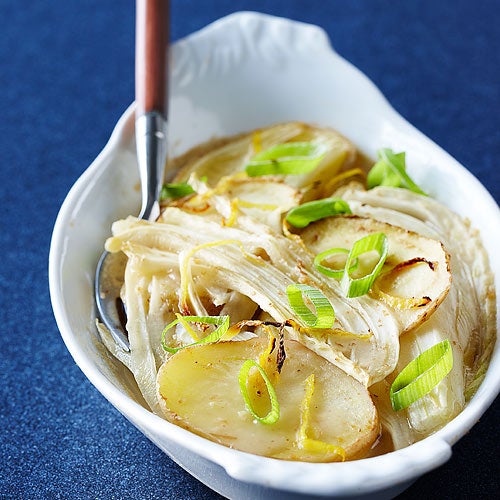 2. Fennel & Potato Bake
In another twist on the perfect fennel and potato pairing, this lemon-spiked version also gets its flavor from thyme, garlic, green onions and sour cream, weighing in at only 3 grams of fat per serving!
Get the recipe.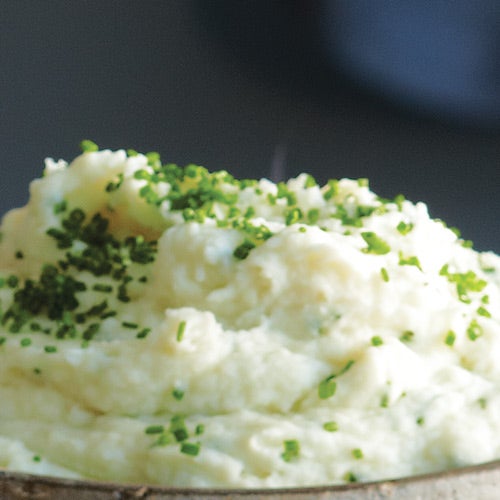 3. Sour Cream & Chive Mashed Potatoes
Picture your favorite baked potato topped with velvety sour cream and fresh chives – we've taken those great flavors and infused them into family-style mashed potatoes. Try them alongside our turkey or brisket, or as a quick-and-easy side for any time of year.
Get the recipe.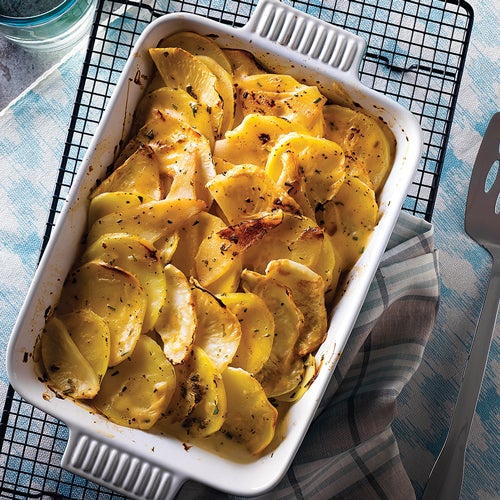 4. Potato, Celery Root & Pear Gratin
This comforting vegetable dish is a holiday dinner host's dream: deceptively simple to prepare yet impressive enough to serve for company.
Get the recipe.
5. Roasted Red Pepper & Feta Mashed Potatoes
Add a bold flare to the Holiday season with this lemon, feta and parsley-infused take on the classic. Yukon gold potatoes have thin skin and buttery flesh, thus abolishing the need for loads of butter, cream and salt. If that wasn't good enough, they have a lower starch content than Russets and Idahos to boot.
Get the recipe.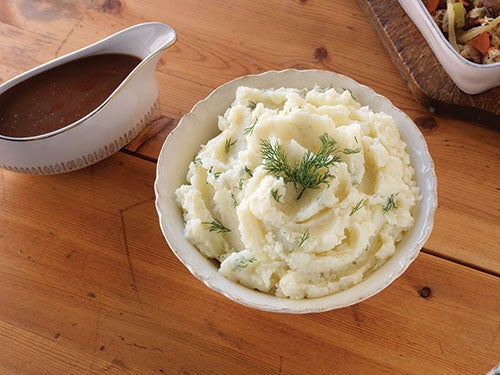 6. Cauliflower Mashed Potatoes with Dill
Mashed potatoes are a wonderfully blank canvas that can be enhanced by adding other vegetables to the cooking water. Here, cauliflower adds nutty notes while dill stirred in at the end adds lovely green flecks and a pop of fresh flavor.
Get the recipe.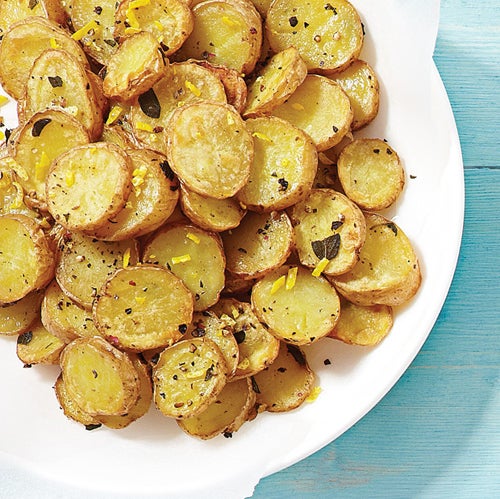 7. Potato Rounds with Fresh Lemon
Pop one of our "coins" into your mouth for a burst of fresh lemon flavor – the generous addition of grated lemon rind, tossed in at the last second, gets credit for that citrus zing.
Get the recipe.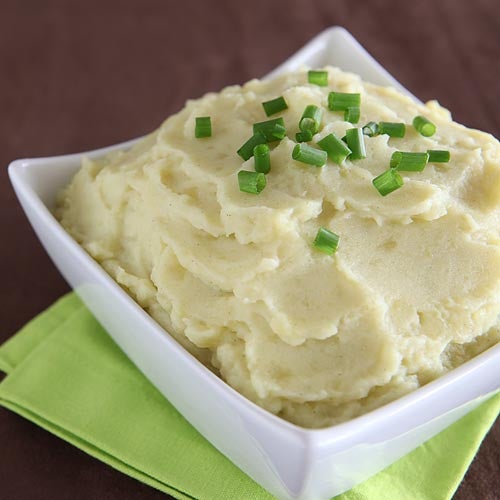 8. Wasabi Mashed Potatoes
Sam Zien, host of Discovery Health's Just Cook This! with Sam the Cooking Guy, has a spicy twist to get your old mashed potato recipe out of its rut.
Get the recipe.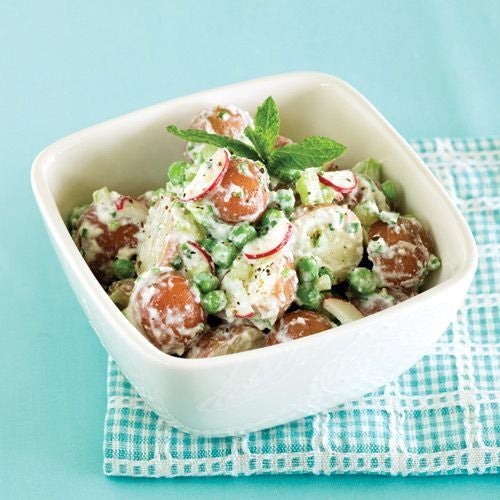 9. Baby Potato Salad With Peas, Mint & Ricotta
Yogurt and ricotta combine forces in this low-fat, highly creamy dish that provides a cool, refreshing addition to the table.
Get the recipe.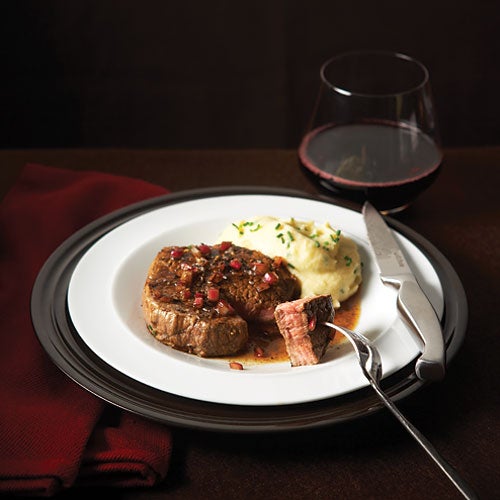 10. Garlic Mashed Potatoes with a Twist
By adding cauliflower and turnip to the mashed potatoes – instead of cream and butter – you cut down on fat and calories and boost taste and fiber.
Get the recipe.
Find more ideas on our blog here!