7 Days of Clean Eating Slow-Cooker Recipes
Warm your bones with a different one of our "set it and forget it" clean crock pot recipes every night! Each less than 400 calories per serving.
Heading out the door? Read this article on the new Outside+ app available now on iOS devices for members! Download the app.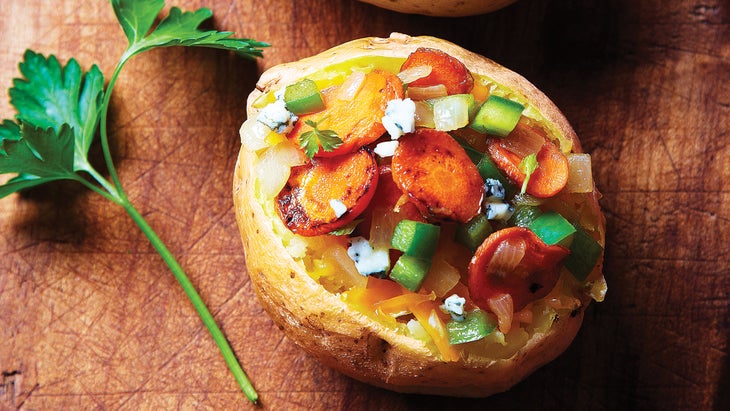 MONDAY: Stuffed Potatoes with Roasted Veggies
These satisfying stuffed potatoes are baked atop aromatic vegetables roasting right in the slow cooker. Just unwrap the potatoes and fluff the flesh, then top with cheddar, blue cheese and veggies.
Calories: 275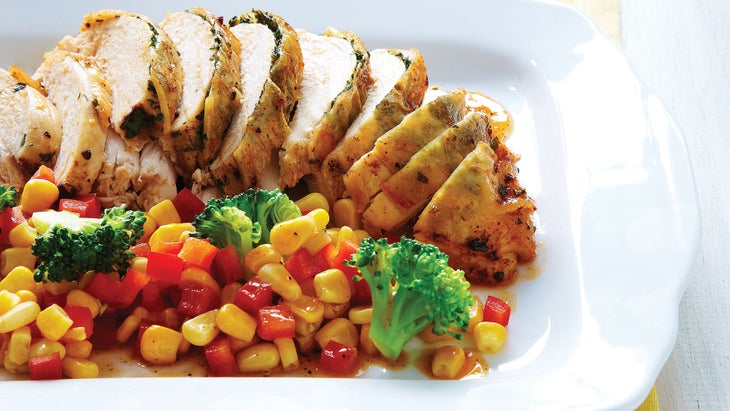 TUESDAY: Roasted Whole Chicken au Jus with Broccoli & Corn
Surprise guests and family members with this ooh-and-ahh-worthy herb-stuffed whole chicken.
Calories: 274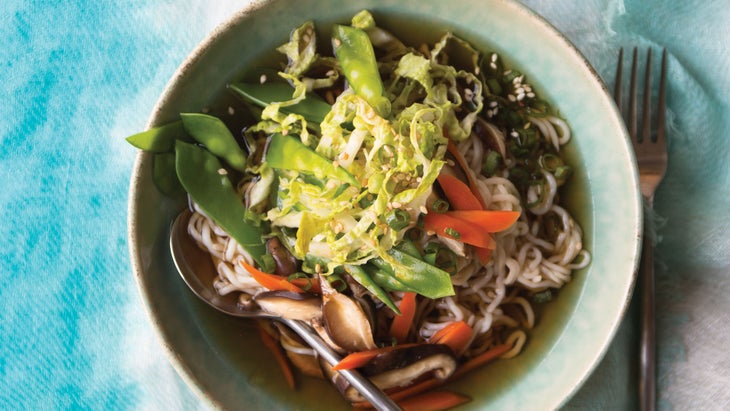 WEDNESDAY: Japanese Noodle Soup
You can adapt this light, satisfying soup to your schedule. Done in about 5 hours, it can continue to simmer in the slow cooker up to 4 hours more without turning mushy. The broth just gets richer.
Calories: 289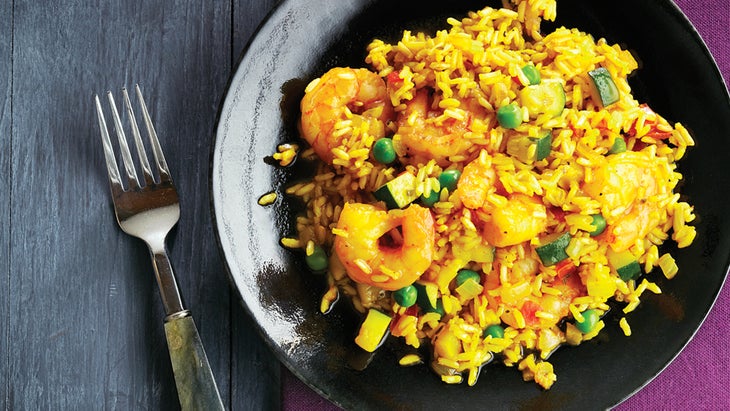 THURSDAY: Shrimp & Vegetable Paella with Saffron
The tangy flavors of pomegranate, honey and allspice combine to poach our lemon-tinged salmon, leaving a flaky, thoroughly flavored flesh complemented by a crisp, citrus-fennel side salad.
Calories: 346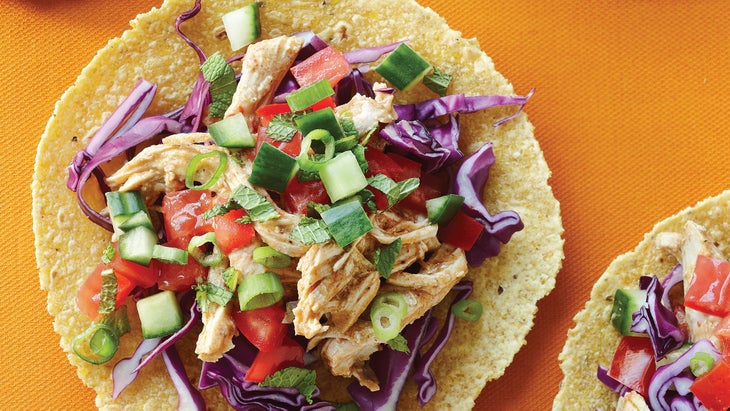 FRIDAY: Thai Chicken Tacos
Warm corn tortillas envelop tender shreds of nutty chicken in this unexpected slow-cooker creation. A tangy fresh mint and cucumber topping brings the Thai-Mexican mingling together for an exotic, spicy meal.
Calories: 397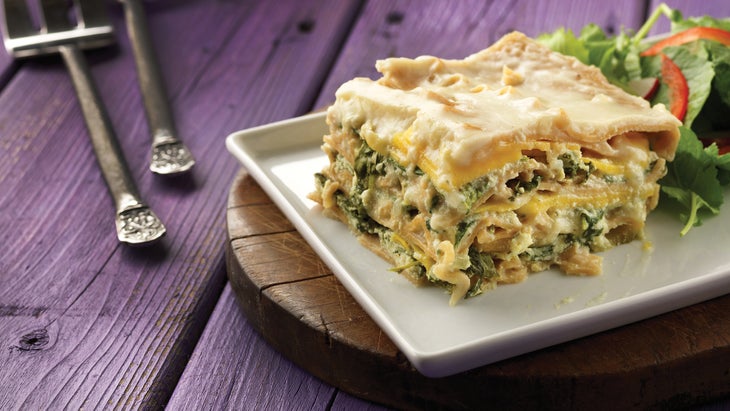 SATURDAY: Cheesy Kale and Squash White Lasagna
Nutrient powerhouses butternut squash and kale add both color and flavor to this creamy, cheesy slow-cooker lasagna.
Calories: 329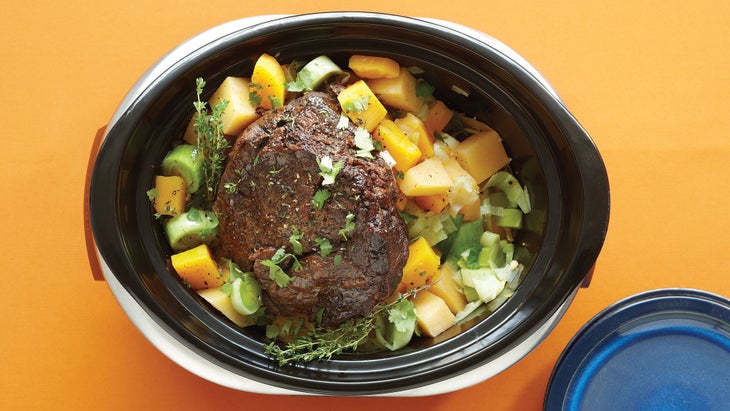 SUNDAY: Moroccan-Spiced Pot Roast with Leeks & Winter Squash
Customize your meal by substituting the veggies called for here with whatever winter squash or root vegetables you have on hand, such as carrots, parsnips or even cooking pumpkins like the Cinderella, Baby Bear or Sugar Pie varieties
Calories: 363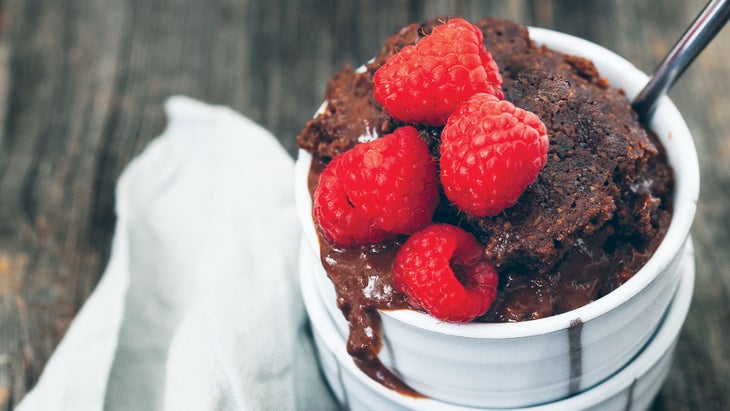 BONUS: Chocolate Pudding Cake
Surprise! A slow-cooker dessert to end any meal – a cross between ooey-gooey pudding and a moist chocolate cake, this dessert will crush your sweet tooth every time. Garnish with berries of your choice for a pop of color and fresh flavor.
Calories: 249