Waffle Recipes That Will Get You Up In the Morning
Here are 8 delicious reasons to get out of bed in the morning.
Heading out the door? Read this article on the new Outside+ app available now on iOS devices for members! Download the app.
Cheddar & Chive Waffles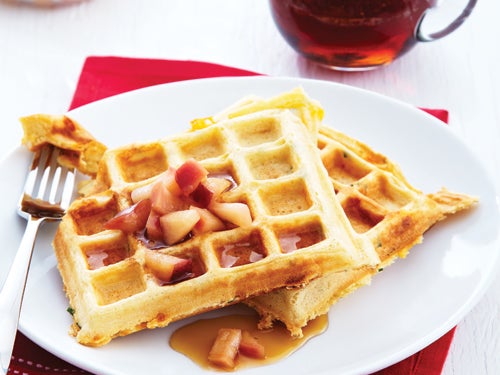 Get that awesome sweet 'n' savory flavor combination with our apple topping, or keep it savory with a few strips of turkey bacon, salsa and a dollop of low-fat sour cream!
Get the recipe here.
Cassava Waffles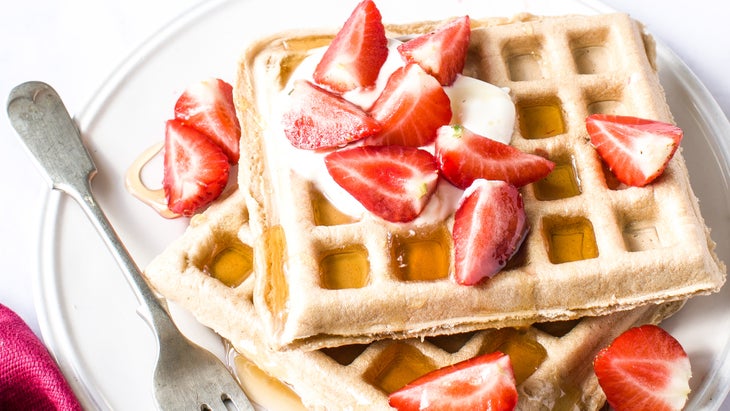 Cassava flour is a great gluten- and grain-free alternative that works well in both sweet or savory applications. We use it to make these easy and delicious waffles.
Get the recipe here.
Savory Cauliflower Waffles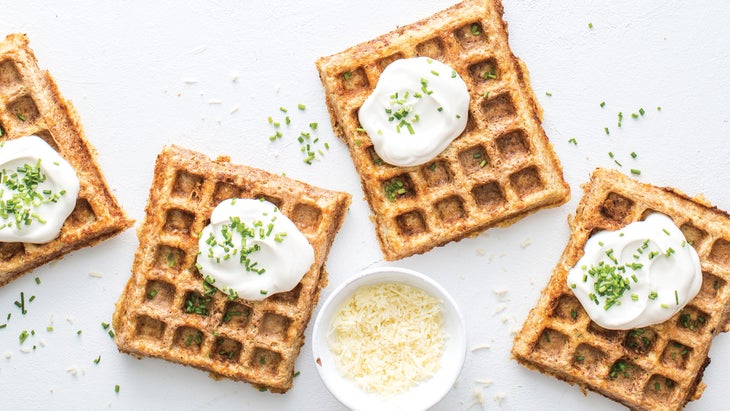 Riced cauliflower is the hero of these crisp and savory waffles that are fit for breakfast or dinner, and require just 10 minutes of prep.
Get the recipe here.
"Buttermilk" Almond Waffles with Warm-Berry Sauce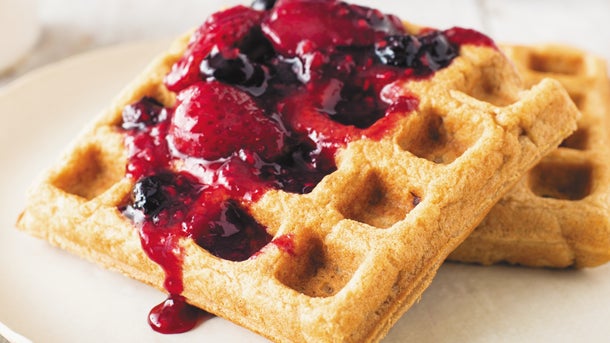 The batter for these dairy-free, almond-flavored waffles can also be used for pancakes. Feel free to garnish with lightly toasted slivered almonds. Before juicing, zest the lemons.
Get the recipe here.
Potato Waffles with Chives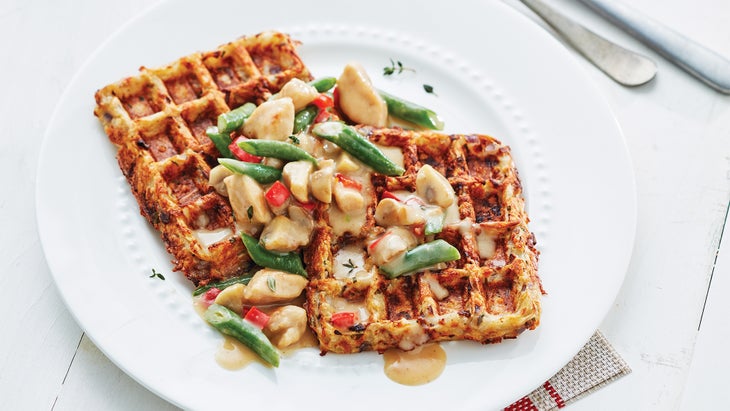 Yes, we've actually put potatoes in a waffle maker – and they're incredible! You'll find yourself making them over and over again with our Mushroom Chicken Hash smothered over top.
Get the recipe here.
Savory Potato Noodle & Chive Waffle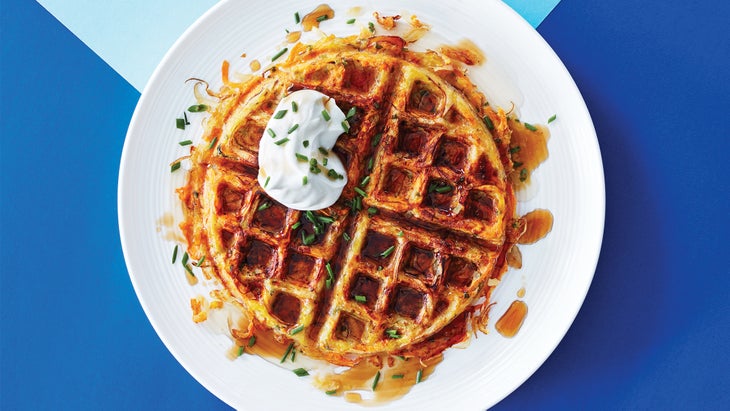 A cross between a latke and a hash brown, these crispy waffles made from spiralized potatoes are a must-try. We love them with a little yogurt and maple syrup, but you can also load them up with salmon and dill for a heartier meal.
Get the recipe here.
Multigrain Waffles with Caramelized Bananas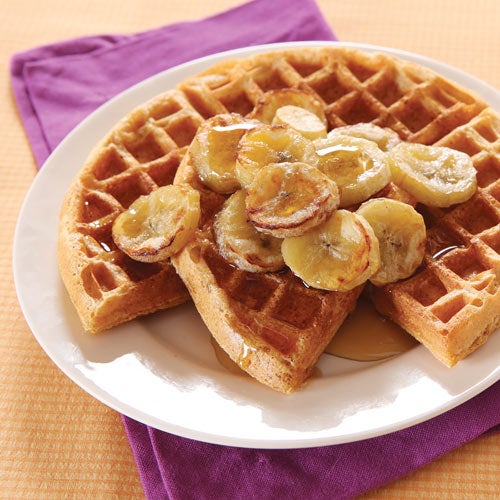 Don't pay in pounds because you want a delightfully decadent brunch! These waffles are also delicious topped with low-fat ricotta and fresh berries.
Get the recipe here.
Pistachio Almond Waffles with Cherry Vanilla Sauce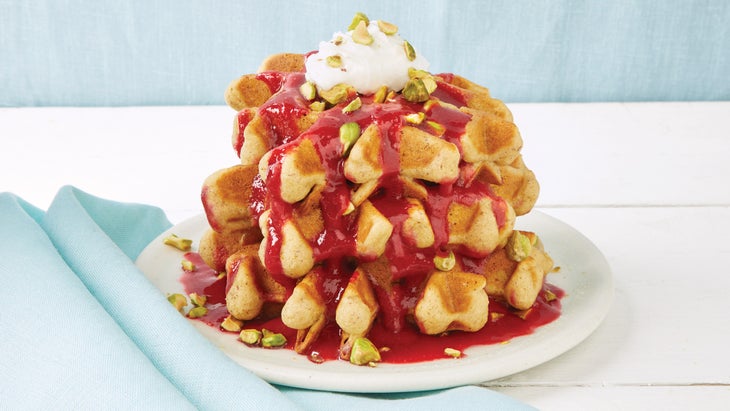 These grain-free waffles use almond flour instead of wheat flour for added protein. Because they're gluten-free, they work best on a mini waffle iron, but making 4 full-size waffles is an option, too.
Get the recipe here.