11 Flavorful Recipes That Include Wine
Wine is a flavorful addition to any dinner, both on the table and in the dish. From herb sauces to lamb chops, try these 11 flavorful recipes with wine.
Heading out the door? Read this article on the new Outside+ app available now on iOS devices for members! Download the app.
White Wine Herb Sauce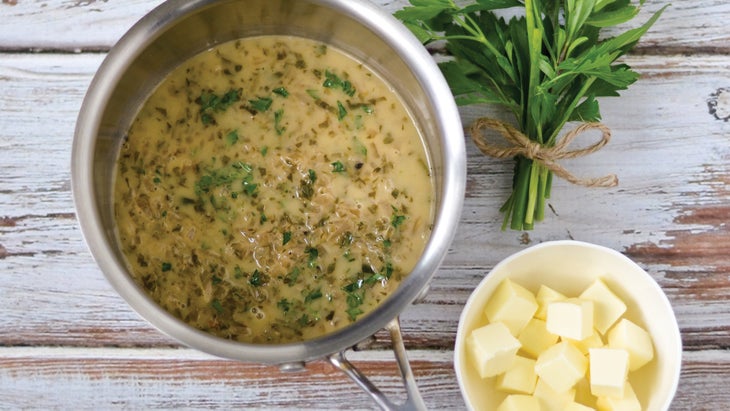 In this herbaceous sauce, white wine brings out the flavor of the shallots and herbs by bonding to the butter and imparts greater flavor to the dish from the reduction in liquid.
Get the recipe.
Red Wine & Honey-Glazed Chicken with Herbed Sweet Potato Fries & Creamy Dipping Sauce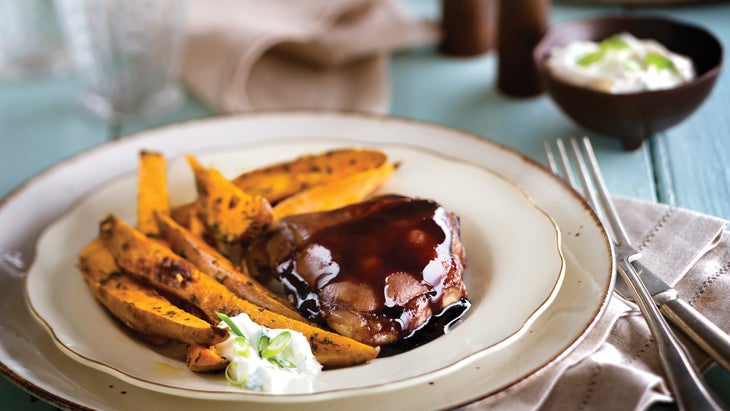 Tart red wine and sweet honey combine to make a balanced and bold glaze for the chicken. Sweet potato fries with a sour cream and onion dipping sauce makes for an addictive side to the meal.
Get the recipe.
Related: Wined Down
Tarragon Chicken with White Wine Cream Sauce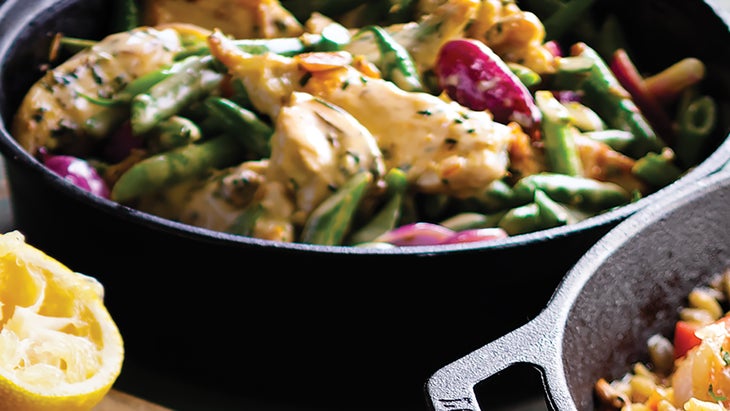 Chicken breasts are seasoned with tarragon then drizzled with a luscious white wine sauce with cream and Dijon mustard.
Get the recipe. 
Cacao-Crusted Lamb Chops with Pear & Red Wine Reduction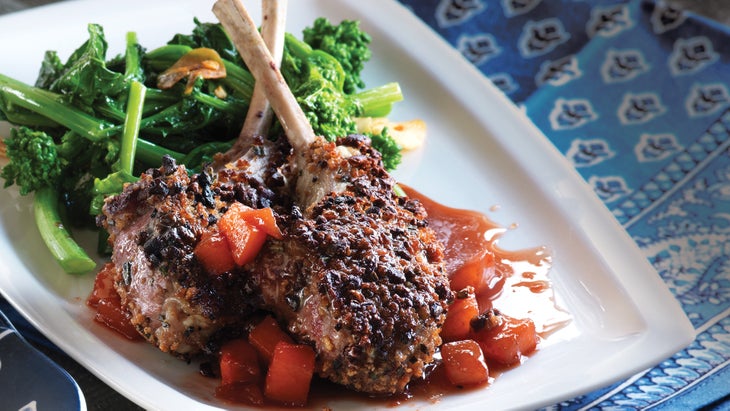 The cacao nibs in this recipe contain antioxidant flavanols which are known to help lower blood pressure and act as an anti-inflammatory.
Get the recipe.
Chicken Cutlets with White Wine Butter Sauce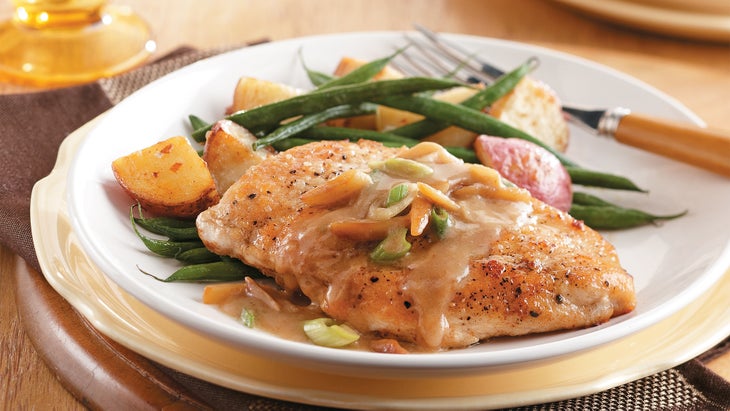 This rich sauce with almonds and white wine will make your family feel like they're dining in a fine French restaurant – but it only takes 25 minutes to make! Pair this main with the Buttery Roasted Potatoes & Green Beans.
Get the recipe.
Red Wine Steak with Caramelized Vegetables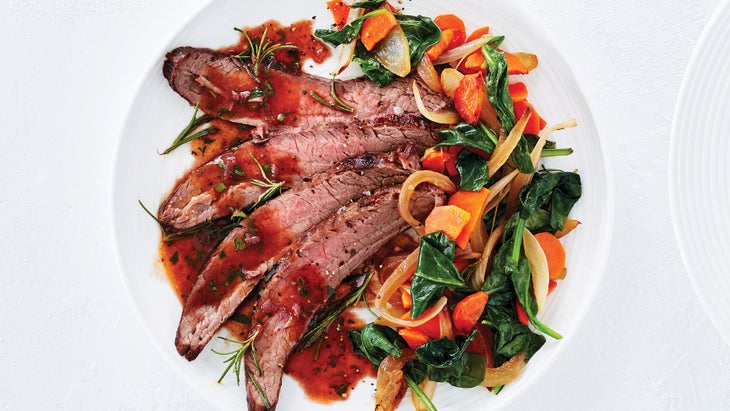 Cook once, eat twice with this heady, flavor-forward steak that handily turns into French Onion–Style Beef Vegetable Soup the next day.
Get the recipe.
White Wine & Clam Linguine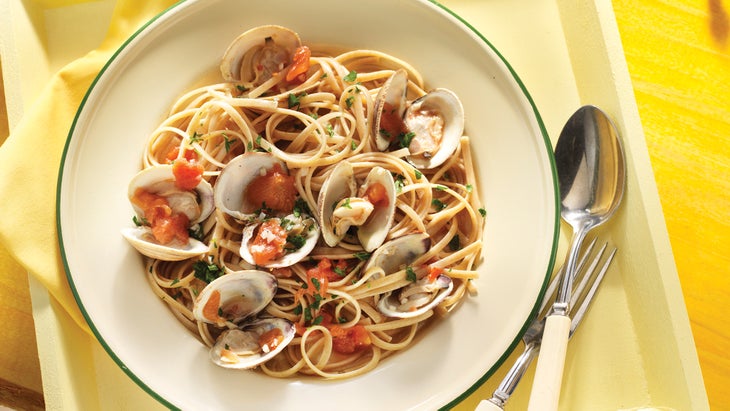 The simple yet sophisticated flavors of butter, white wine, garlic and tomatoes elevate this clam linguine to an indulgent meal. Steamed broccoli rabe makes a great side for this dish.
Get the recipe. 
Pork Saltimbocca with Sage Mashed Potatoes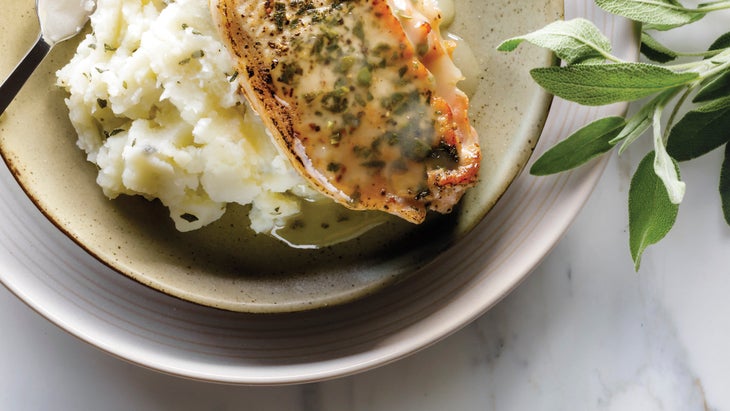 Hailing from Rome, saltimbocca is thin cutlets combined with prosciutto and served with white wine sauce. Soft yet earthy sage ties it all together.
Get the recipe. 
Spicy Seafood Stew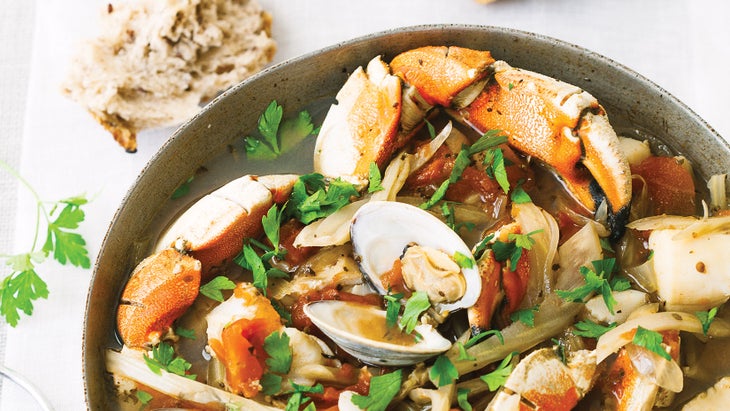 This medley of clams, crab, cod and scallops is slow simmered in a spicy broth and white wine sauce. For a heartier meal, try pairing this stew with whole-grain crusty bread, baguette or garlic crostini to soak up every drop.
Get the recipe. 
Bouillabaisse Packets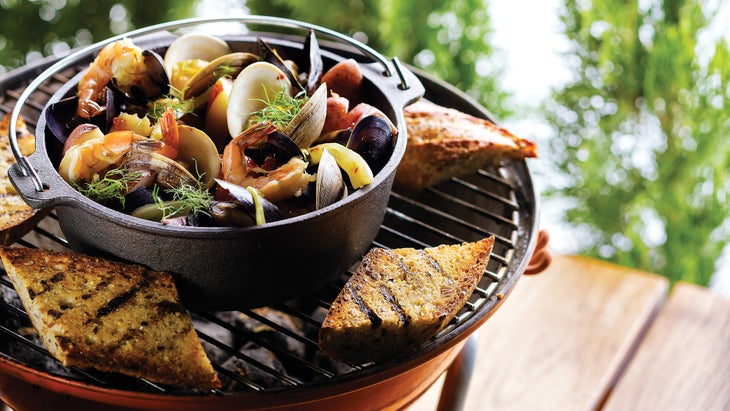 Inspired by France's celebrated seafood stew, these foil packets are packed with clams, mussels, shrimp, tomatoes, fennel, onions and a saffron wine broth. You can also grill your Bouillabaise in a covered saucepan over a double layer of foil.
Get the recipe. 
Kale-Stuffed Flank Steak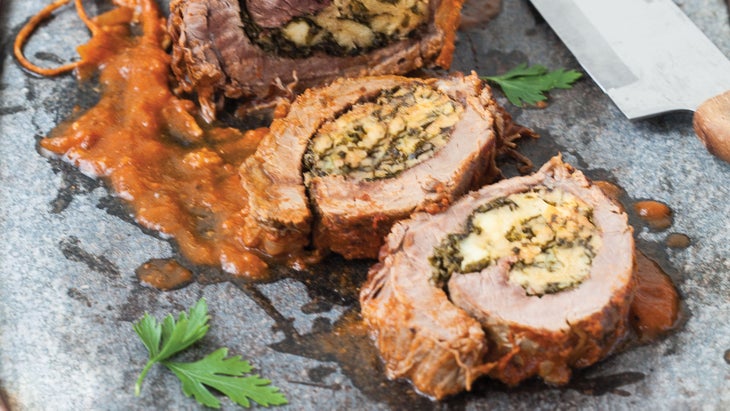 Butterflied flank steak rolled around a flavorful kale and feta filling makes an impressive presentation for dinner guests, and only you'll know how easy it was to pull off. Searing the rolls before simmering them in a white wine and tomato sauce ensures a juicy result.
Get the recipe.