My New Year's Resolution: Eat More Chips
Chips and dip can still be a part of your New Year's resolution with our homemade veggie chips – made from collard greens, taro and purple potatoes.
Heading out the door? Read this article on the new Outside+ app available now on iOS devices for members! Download the app.
Are you having trouble planning your New Year's resolution? We have one for. you: Eat more chips. Seriously! With chips like these, made of whole, fibrous, nutritious ingredients, snacking is every bit as healthful and enjoyable as it should be. Instead of removing foods from your diet this year, incorporate these three delicious chip recipes.
Plus, we've got a 15-minute Asian-inspired dip that pairs perfectly with all three chips!
Five Spice Taro Crisps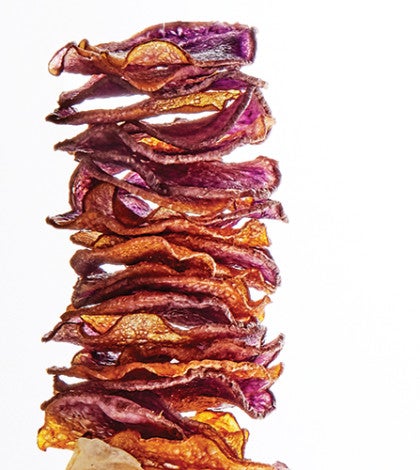 Thinly sliced taro root yields seriously crunchy chips – so much that your tasters will never believe you didn't give them the deep-fryer treatment. A combination of maple syrup and five-spice powder gives them well-rounded sweet and aromatic notes.
Get the recipe.
Salt & Vinegar Potato Chips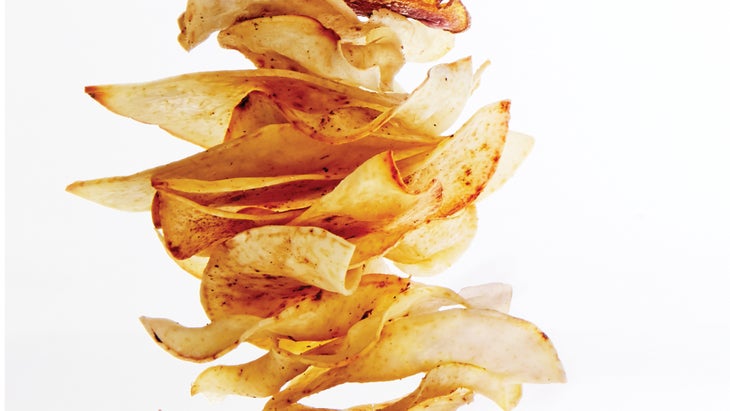 Soaking potato slices in apple cider vinegar adds a light acidic note to these purple potato chips without the chemical aftertaste you often get from store-bought varieties. If you like a stronger acidic punch, simply soak them longer.
Get the recipe.
Gochugaru Collard Chips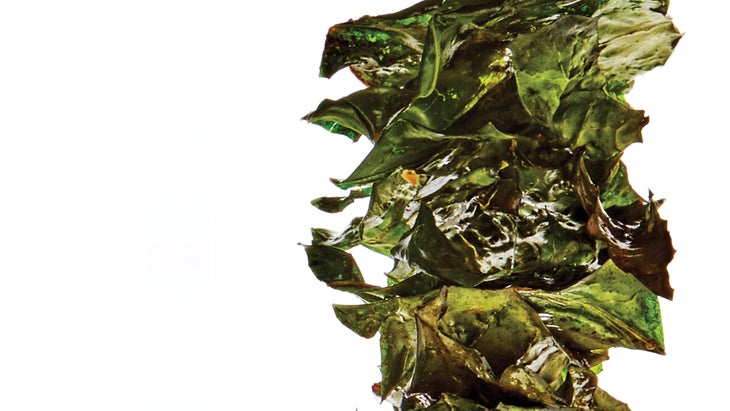 A key ingredient in Korean cooking, gochugaru is a sun-dried red chile pepper that is coarser than regular chile powder. (You might recognize gochugaru as the red pepper flecks in your favorite kimchi!) Here, we use it to add a light kick to these crispy collard green chips. If you can't find gochugaru, you can easily substitute with chile powder.
Get the recipe.
Carrot Ginger Dip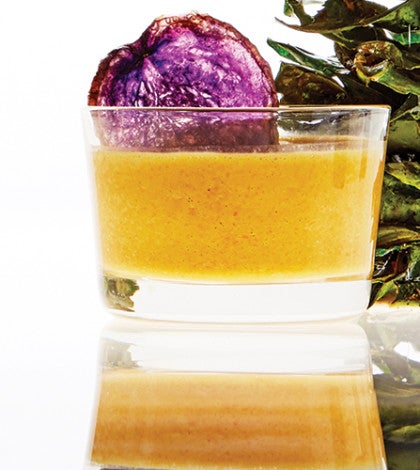 This Asian-inspired dip is versatile enough to use with any of our chips, and it just might be the easiest dip you've ever made – simply pop all the ingredients into a blender with a splash of water, whiz it up and you're done.
Get the recipe.