The 10 Most Popular Recipes of 2016
Your clicks and pageviews have spoken. Here's what the Clean Eating audience was cooking this year!
Heading out the door? Read this article on the new Outside+ app available now on iOS devices for members! Download the app.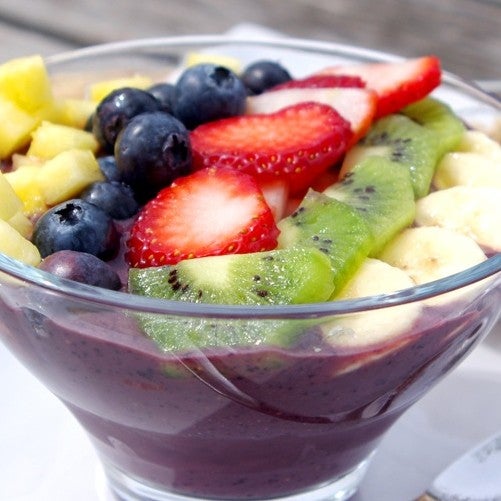 1. 3 Must-Try Acai Bowl Recipes
Try these antioxidant-rich acai bowl recipes to make a delicious and refreshing breakfast. Blend and top with fresh fruit, nut butters and more.
Get the recipe.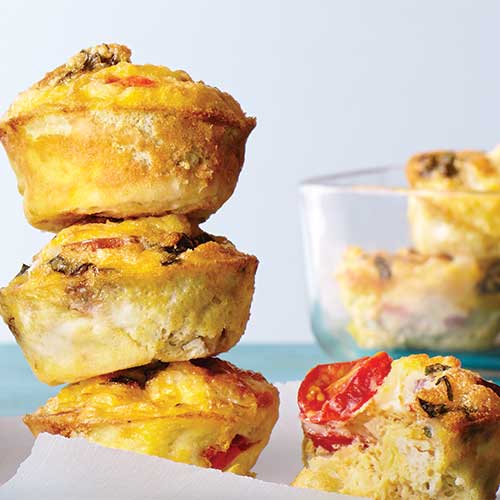 2. Make-Ahead Mini Frittatas
We love breakfast frittatas here at CE, but we know that time doesn't always permit a leisurely morning meal. Enter these scrumptious Italian-style mini frittatas with tomatoes, chicken sausage, mozzarella and basil that are baked in a muffin tin for ultra-portability.
Get the recipe.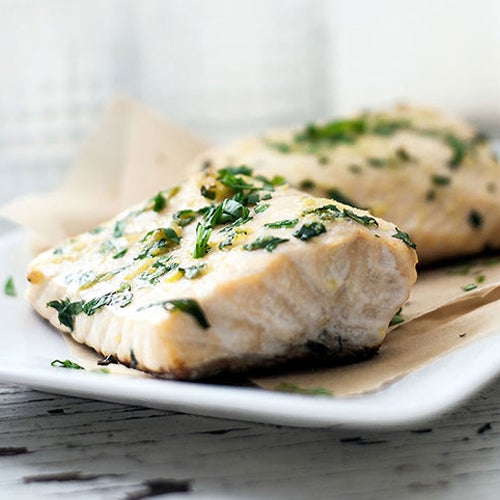 3. Easiest Baked Halibut
Grab a couple of halibut fillets and some leafy parsley and let your kitchen staples do the rest of the work. A simple blend of flavors is all you need for a fresh and fulfilling dinner in just 20 minutes.
Get the recipe.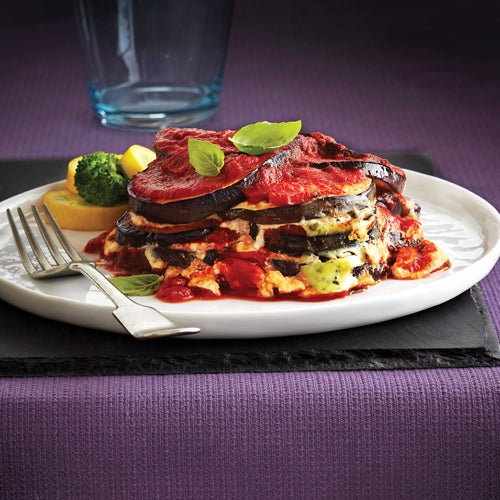 4. Cheesy Italian Eggplant Casserole
A quick and easy take on eggplant Parmigiana, our version skips breading and frying the eggplant while still oozing with saucy, cheesy goodness. Try serving alongside simple tossed and steamed veggies topped with shaved Parmesan for a complete meal.
Get the recipe.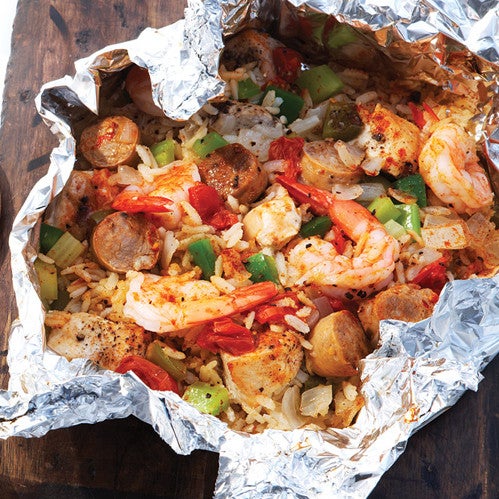 5. Cajun Jambalaya
Mess-free foil packets are a preferred cooking method for good reason: cleanup is a breeze (crumple and toss foil!) and you're guaranteed a tender, flavorful, and clean version of this southern classic.
Get the recipe.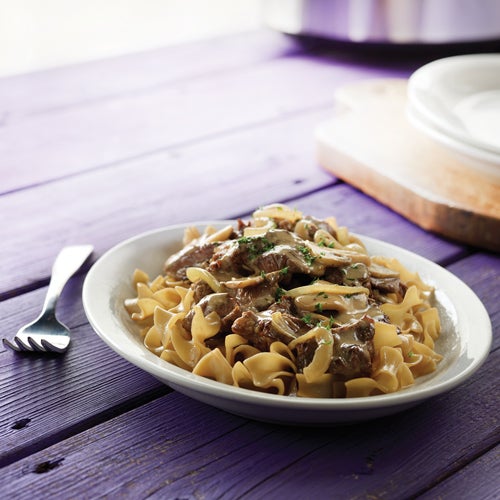 6. Hearty Beef Stroganoff
Classic beef Stroganoff is a Russian dish made by simmering strips of beef in a stew and swirling in velvety sour cream. Our slow-cooker version has all the flavor of the original recipe but with less fuss. Serve over whole-grain broad noodles or brown rice.
Get the recipe.
7. Baked Ziti with Creamy Kale Sausage
Perfectly portable for a potluck or a straight-to-table trip from the oven, this creamy kale- and sausage-laden pasta dish has just 338 calories!
Get the recipe.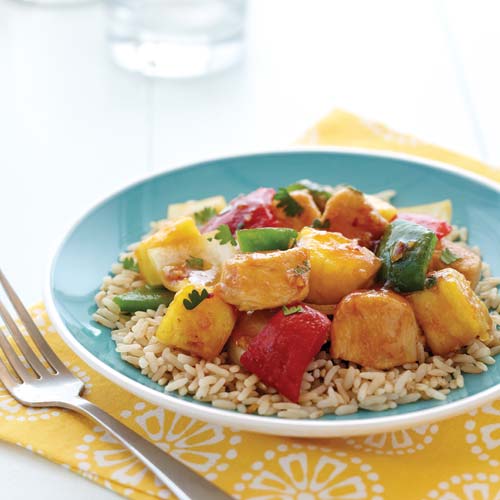 8. Sweet and Sour Chicken
To save time and make this Asian-inspired meal even simpler than it already is, pre-chop your vegetables and let your chicken marinate in the fridge up to eight hours ahead of time. Then, when you and your loved ones are ready to eat, it'll take just 10 minutes to get dinner on the table!
Get the recipe.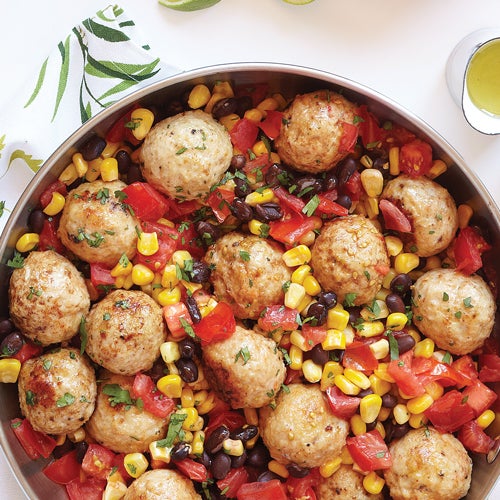 9. Southwest Meatball Skillet
The colorful and hearty blend of black beans, corn, tomatoes, lime and cilantro enveloping the meatballs fills out this 20-minutes dish, plus it's a unique take on salsa: It's served warm!
Get the recipe.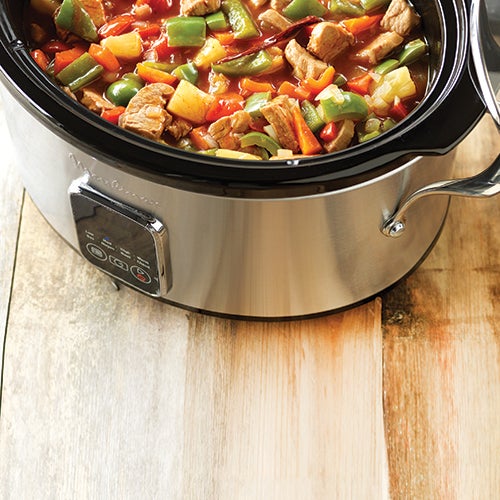 10. Sweet and Sour Pork with Bell Peppers and Pineapple
No need to stop for Asian takeout tonight. This dish hits all the sweet, salty and tart notes you'd expect from a decadent stir-fry – you'd never know it came out of your slow cooker! Serve over brown rice.
Get the recipe.
Want more popular recipes? Check out our most popular slideshow of 2016, 24 Clean Eating Chicken Recipes.