5 Ways to Reimagine Food Waste
The food system is getting a major makeover: What was once considered "waste" is getting a delicious second act. Check out these fresh ideas that can change the way you eat and sip – all the while keeping more food out of landfills.
Heading out the door? Read this article on the new Outside+ app available now on iOS devices for members! Download the app.
1. Support partnerships that make wholesome, fresh foods more accessible
"In New York City, where I live, one in six people is food insecure," says Katie Workman, acclaimed cookbook author, food writer and hunger-relief activist. "Many people who experience food insecurity have to make difficult decisions between paying for necessities like medicine or rent and being able to put good food on the table," she says. Workman sits on the board of City Harvest, a New York City–based organization that rescues 59 million pounds of food every year from local restaurants, supermarkets, manufacturers and growers. It delivers it to places such as food pantries, soup kitchens and daycare centers to help nourish the community.
These organizations play a critical role in solving one of the biggest paradoxes in our food system today: Up to 40% of the food we produce is wasted, while at the same time an estimated 41 million Americans struggle with food insecurity. "Even if you can't see the person sitting across the table from you, if you're helping make sure food gets from point A to point B, then you're also helping feed somebody, and that matters," says Workman.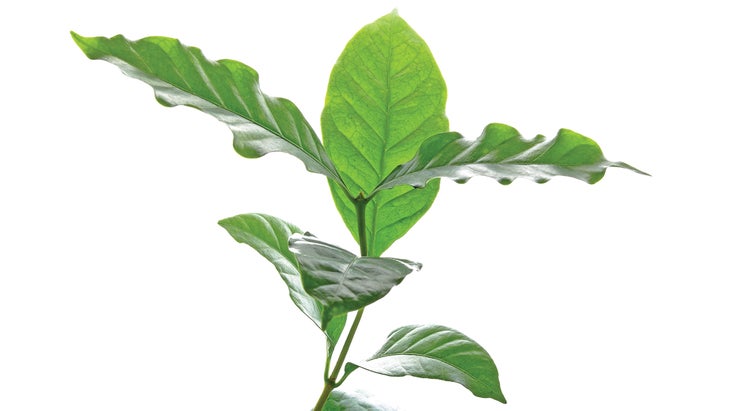 2. Meet your new favorite tea
Consumed as a tea in Ethiopia and Indonesia for centuries, the leaves of the coffee tree have been largely overlooked in modern farming, typically cast aside as waste or animal feed. Companies such as Wize Monkey have set out to change that: Their line of smooth-tasting, handcrafted coffee leaf teas (which contain caffeine levels similar to green tea) are upcycling an ingredient that's brimming with health benefits.
In one 2012 study, researchers found that coffea leaves (the leaves used in coffee leaf teas) contain high levels of antioxidants, in particular mangiferin, an antioxidant known to combat inflammation. There's a positive social impact, too: Whereas the coffee bean harvest typically lasts just three months, coffee leaves can be harvested for nine months out of the year, giving farmers a more viable income. Try Wize Monkey in Original ($13, wizemonkey.com).

3. Get in on the "shroom boom"
While the popularity of mushrooms as a functional superfood is booming (they are popping up in everything from coffee drinks to healing broths to chocolate powders), they have another powerful benefit for the planet. Mushrooms are nature's great recyclers, able to break down chemical components of a variety of materials, from agricultural waste to coffee grounds, resulting in growth of more mushrooms.
This realization was behind the creation of Back to the Roots at-home organic mushroom growing kits, which rescue spent coffee grounds and turn them into a nutrient-rich medium for growing mushrooms. Since the company's inception, they have rescued tens of millions of pounds of coffee grounds through partnerships with cafés. Try Back to the Roots Organic Mushroom Farm ($20, backtotheroots.com).

4. Upcycle nutrient-rich castaways
Food entrepreneurs are breathing new life into wholesome by- products that have typically been tossed. "Doing less harm is not enough," says Dan Kurzrock, co- founder of ReGrained. "What we really need is for solutions to be regenerative, to find creative ways to do more with less." ReGrained rescues and upcycles the grain by-product created by the beer brewing process into SuperGrain+ flour and foods like bars. The brewing process extracts most of the sugars, leaving behind a grain that's higher in protein, prebiotic fiber and micronutrients.
Other innovators are helping salvage the estimated 6 billion pounds of vegetables and fruits that go unharvested or unsold each year because they lack the eye-catching perfection most shoppers expect. Misfit Juicery partners with farmers, distributors and fresh-cut producers to put the squeeze on "ugly" or bruised produce, helping keep nutrition and resources in the food system and out of landfills, where they would otherwise generate greenhouse gasses.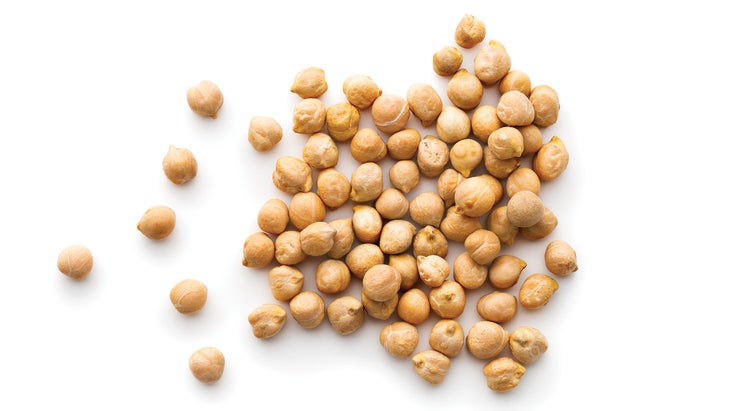 5. If you haven't tried aquafaba yet, now's the time
One ingredient causing quite a stir is something you may have dumped down a drain rather than into a mixing bowl. Aquafaba, the viscous liquid left over from cooked chickpeas, holds the same promise as egg whites and can be easily whipped up into frothy foams and vegan whipped creams. Chefs are leading the charge with how to use this versatile new plant-based star, using it in everything from fluffy pancakes to light-as-air meringues. Even the cocktail bar is getting crafty with it.
Not only does this mean you can stretch a can of beans a little further, but it's also a lean and green win: Swapping animal products for plants cuts down on carbon emissions.