A Clean Slate for the New Year
Jump into 2021 with bowl-based Middle Eastern cuisine, a new online marketplace for ethical & artisanal finds, an intro to plant-based cooking and much more!
Heading out the door? Read this article on the new Outside+ app available now on iOS devices for members! Download the app.
Bowled Over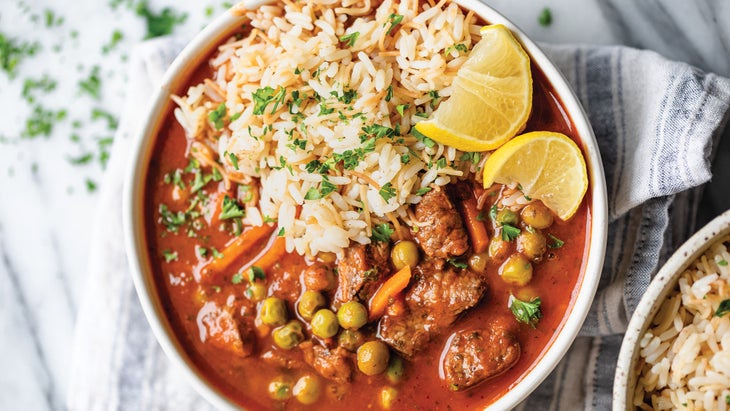 Boasting hundreds of recipes and with over 2.3 million followers on Instagram, recipe blog Feel Good Foodie is starting the new year with bowls galore! Founder Yumna Jawad will be sharing healthy, cozy bowl meals for breakfast, lunch and dinner, just in time for winter."I'm noticing trends at restaurants for smoothie bowls, grain bowls, buddha bowls, poke bowls, and burrito bowls," she says. "I want to delve into that more in the new year with recipes from savory oatmeal bowls to falafel bowls and quinoa bowls. There's a sense of abundance with bowl meals, which I want to lean into in the new year."
Of Lebanese descent, Jawad learned to cook over the phone with her mother when she, as a millennial mom, craved the comfort of home-cooked Middle Eastern cuisine but needed to pull meals together in a pinch. She began publicly sharing her findings and newly tried recipes to hold herself accountable to learning to cook and teaching herself about nutrition. Today, she's shared over 600 hit recipes with millions of fans, many of them delicious Lebanese staples simplified for a modern audience. "I don't share any recipes or any ingredients that I don't personally eat," she says. "So the recipes serve as a real-life mirror into what we actually love to eat." For warm, winter-friendly, bowl-based recipes, check out feelgoodfoodie.net and join her followers at instagram.com/feelgoodfoodie.
Food, Farming & Fragile Ecosystems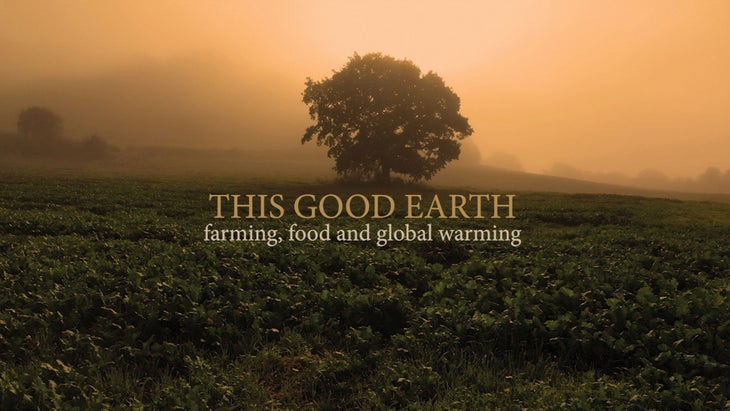 Fall in love all over again with our beautiful, fragile planet in director Robert Golden's latest documentary, This Good Earth, to be released on January 21. Shot in scenic Dorset county, South West England, the doc reveals how we're setting ourselves up for environmental disaster and how the ways that we farm and eat may be severely undermining our health. This groundbreaking film draws insights from farmers, scientists, ecologists and expert academics such as Professor Tim Lang, the UK's foremost expert on food security, and Liz Bowles, associate director of The Soil Association. These industry leaders discuss what they call "stark and unsettling" links between food corporations, people's diets and debilitating disease.
You can do your part to get informed about the state of the planet and what steps you can take to help save it by viewing the film at this-good-earth.com
No-Harm Hub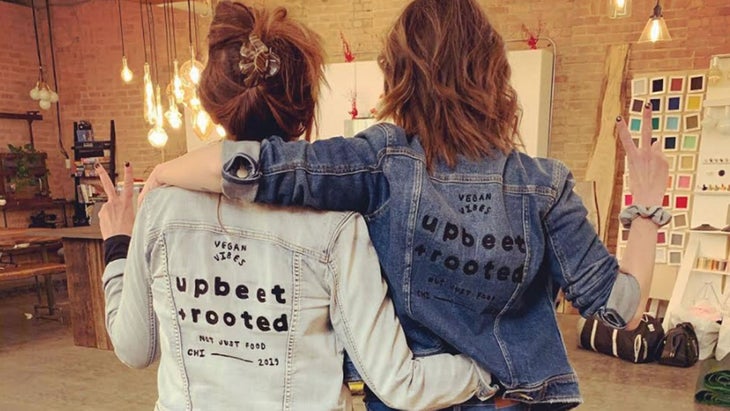 Women-owned marketplace Upbeet + Rooted, a community where vegan, plant-based and cruelty-free lifestyles can come together to live out the mantra of "do no harm," is launching virtually this January! Kim Bohstedt and Diane Mantel, the mother-daughter duo behind the marketplace, journeyed from Chicago to Florida, hosting pop-up shops to showcase goodies from brands sharing Upbeet + Rooted's ethos. Due to COVID-19, the businesswomen had to find a new avenue to showcase their thoughtfully selected goodies and continue to help their vendors' businesses.
The solution they came to, the upcoming website, will be a hub for Americans seeking ethical, artisanal foods and products from small businesses nationwide. Co-founder Bohstedt feels that a virtual marketplace will allow even more people to discover the brands they love and trust. "The updated website will grow as a trustworthy source that makes no-harm living easy, fun and approachable," she says. "Every item is vetted to support brands that share our values while taking the guesswork out of the customer experience." upbeetandrooted.com
Give Back With Granola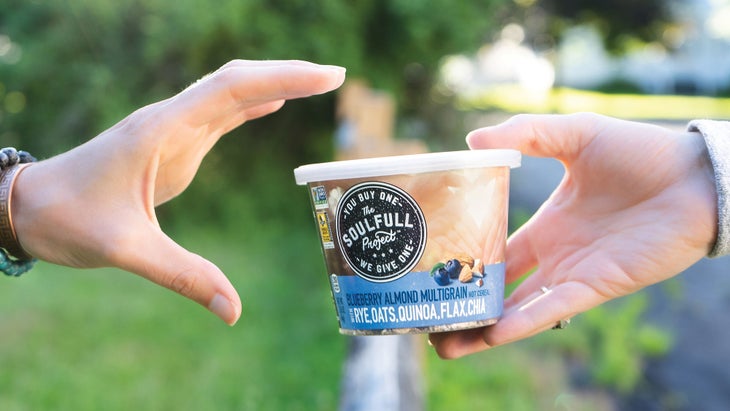 It isn't often a product launch makes it into CE's "The Happening," but charitable food company The Soulfull Project is making an impact on too meaningful a scale to ignore! This Certified B Corporation mission-focused startup's mantra is "a serving for a serving," meaning for every serving of The Soulfull Project oatmeal, hot cereal and granola sold, a serving is donated to a local food bank in a certain region. This January, the company is launching three brand-new, vegan-friendly, GMO-free flavors: Coconut Crispy Granola (promoting Feeding Tampa Bay), Maple Pecan Crispy Granola (promoting the Community Food Bank of Pittsburgh) and Dark Chocolate Cherry (promoting the Second Harvest Inland Northwest in Spokane). Check out their newest launches at thesoulfullproject.com.
Turn Over a New Leaf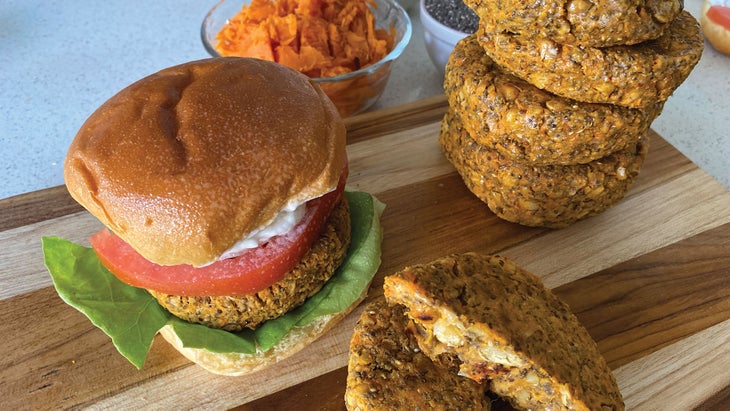 Set the bar high for your healthy eating goals minus the intimidation factor, thanks to Your First Bite: A Plant-Based Guide for Beginners, a cookbook and introductory guide that'll help even the most novice cook adapt to a plant-based or plant-forward lifestyle. Written by gut and mindset expert Calie Calabrese and business partner and husband Nic Heffernan, the book covers all the basics for readers embarking on a plant-based path who can then use the information to build simple recipes and effective meal plans. The paperback edition launches on February 1.
The book is expertly organized to make this style of cooking as easy and accessible as possible to newcomers: The first few chapters address commonly asked questions, fears and queries posed by beginners; the subsequent chapters explain exactly how to implement the book's teachings in building meal ideas and developing meal plans; and the recipes themselves are broken down into dedicated sections such as "Foundations," "Veggies," "Pantry Staples," and the oft-forgotten "Fruits" category. Download the e-book or find retailers for the paperback edition. ebook: $10, paperback: $18, candnwellness.com/cookbooks IngramSpark