Best Airlocks for Your Kitchen
Fermenting your own foods from home can be incredibly rewarding and delicious. However, you won't be able to ferment with a regular mason jar or container. You'll need an airlock. Luckily, we've scoured the internet for the best airlocks currently available on the market. With any of these superb airlocks, you'll be able to craft your own wine or fermented foods with ease. Plus, with a variety of sizes, styles, and added features, you're bound to find the perfect airlock for your kitchen needs in our list of top picks below.
Heading out the door? Read this article on the new Outside+ app available now on iOS devices for members! Download the app.
Best Value
Twin Bubble Airlock and Carboy Bung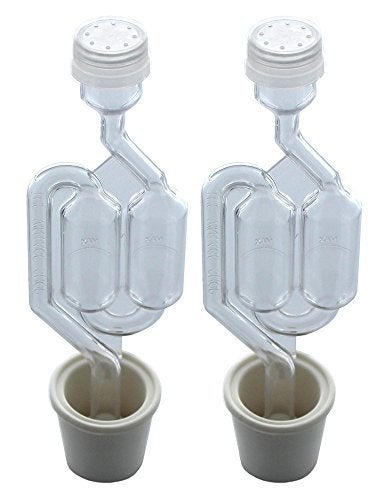 Affordable Airlock. This budget-friendly airlock is perfect for bulk brewing or fermentation. You can have quality for less!
What We Liked
If you're looking for an airlock to easily fit your carboy, this is a great pick. With your purchase, you'll get a twin pack of sturdy airlocks. The locks boast a rubber stopper that fits nicely into smaller carboys or even directly into juice containers. Overall, these are incredibly flexible stoppers that will surely suit your fermenting needs. Order Online.
Best for Brewing
3ct. – 3 Piece Airlock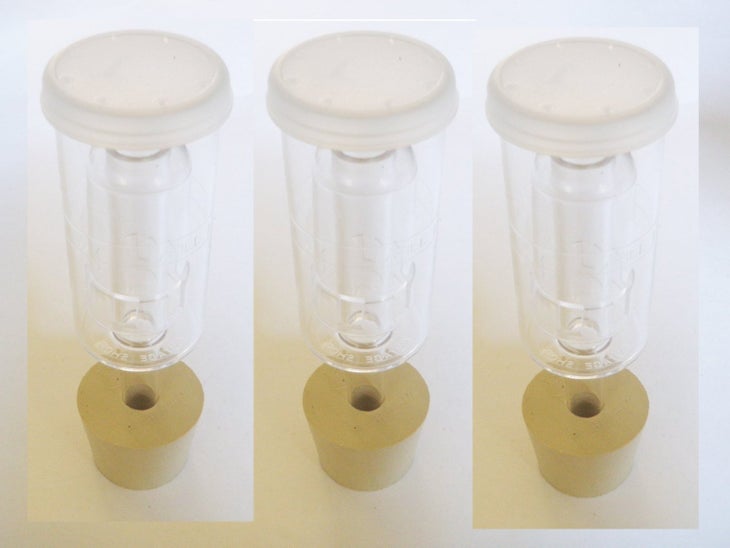 Dependable Airlocks. These airlocks are perfect for brewing craft beers and homemade wines.
What We Liked
This 3-count set of airlocks is great for all of your brewing needs. The airlocks fit a 1-1/4inch opening perfectly. Plus, the plastic design makes these stoppers in particular super easy to clean. These stoppers fit in 1-gallon juice jugs, which renders them incredibly convenient for making your own fruit wine or mead. Purchase Yours Today.
Best for Jars
Pack of 6 Waterless Airlock Fermenting Lids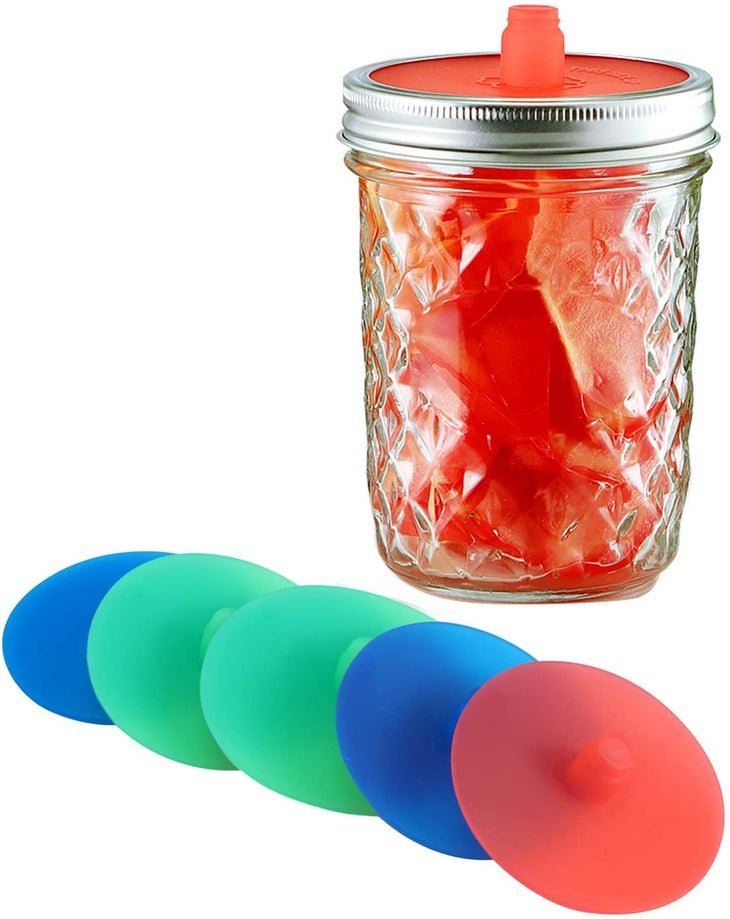 Wide Airlocks. These extra-wide airlocks are ideal for use with mason jars.
What We Liked
These waterless airlock lids are perfect for making your own fermented foods from home. The lids fit perfectly over mason jars and are dishwasher safe for easy cleanup. Plus, the lid's unique design allows carbon dioxide to escape without letting carbon dioxide in. The lids are incredibly convenient and come in a generous 6-pack for serious fermented food fanatics. Get It Here.
Best Overall
3-Piece Air Locks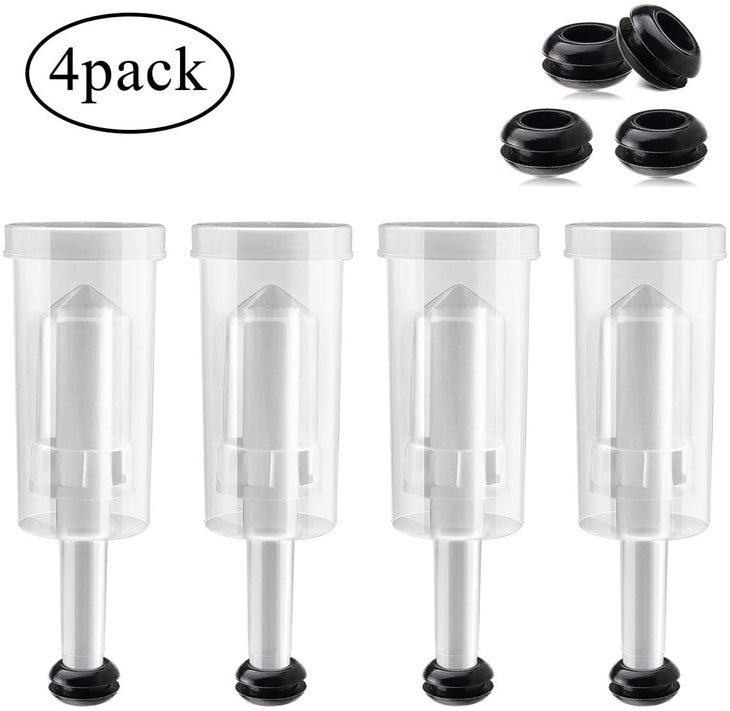 Awesome Airlocks. This 3-pack of airlocks performs extremely well and comes at a great price, too. It's the best of both worlds.
What We Liked
This 3-piece airlock set is well made and crafted with BPA-free plastic. You can easily clean the airlocks for easy regular use. Best of all, the airlocks can be used on any drink container with the help of a drill bit. Overall, this set is incredibly versatile and perfect for enjoying your favorite kimchi, sauerkraut, or fermented beverages. Buy Now.