Best Hamburger Seasonings
As the weather gets warmer, the thoughts of many chefs and burger aficionados turn toward grill season. Of course, even in the colder months, there are still ways of making a scrumptious hamburger indoors. Everyone has their own rules when it comes to burgers. Some insist on meat with a particular fat-to-lean ratio. Others opt for a particular topping combination or argue the merits of yellow versus brown mustard. The issue of hamburger seasoning mixes is one that is often hotly debated between amateur cooks and experts alike. What makes a great hamburger seasoning? That is a matter of personal taste. For many, it becomes a matter of sampling a few of the most popular ones until you discover the selection that's perfect for your tastes. Check out our top picks.
Heading out the door? Read this article on the new Outside+ app available now on iOS devices for members! Download the app.
Best Flavor
McCormick Grill Mates Montreal Steak Seasoning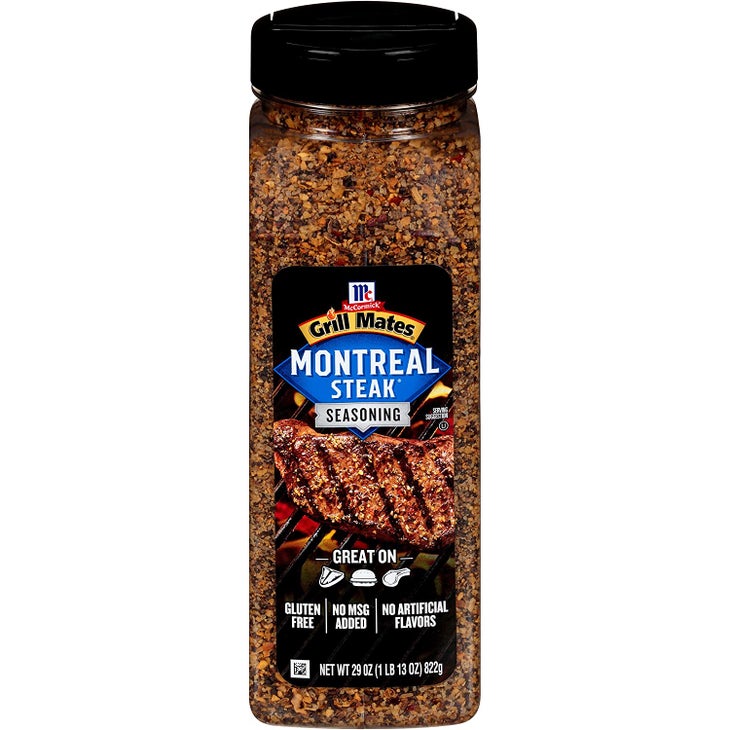 Flavorful Hamburger Seasoning Mixture. McCormick is a well-known name in the world of grilling and seasoning, and their Montreal Steak blend is a perennial favorite.
What We Liked
McCormick is a name that is probably going to be familiar to many cooking aficionados, especially those who like bold, robust flavors in their meat recipes. This is their Montreal Steak blend, a combination of tangy and savory spices and herbs that's positively mouthwatering. Garlic and onion are much in evidence, but there is also a certain smoky essence that is the work of paprika extract. Though this is ostensibly a steak seasoning mix, there's a lot more you can do with it. Hamburgers are an obvious choice, as you can either add it to the mixture before you form the patties, or you can sprinkle it on top afterwards. You also might enjoy this seasoning on crab cakes. Order Now.
Most Versatile
Famous Dave's Steak & Burger Seasoning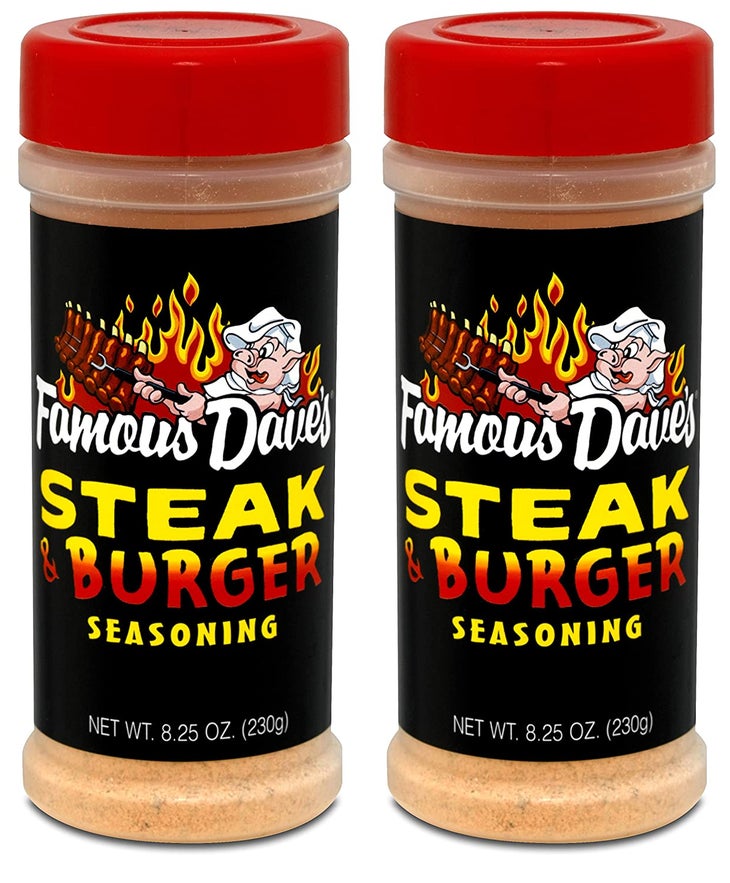 Seasoning for Hamburgers and Steaks. Famous Dave's makes a strong case for inclusion at BBQs and picnics, with this savory seasoning mixture that has many uses.
What We Liked
You might be familiar with Famous Dave's for its extensive line of sauces. While those are undeniably tasty, you don't want to pass up a chance to sample this steak and hamburger seasoning mixture, either. There are some seasoning companies that have a hard time striking the right balance between sweet and savory, but Famous Dave's does so with aplomb. There are notes of garlic and onion, a sugary sweetness, and also a vibrant sour tang from the lemon juice powder. This magic dust is just fine with burgers, but it also works particularly well with pork tenderloin or chops. Click Here to Purchase.
Best Health-Conscious
Historic Lynchburg Tennessee Whiskey Steak & Burger Seasoning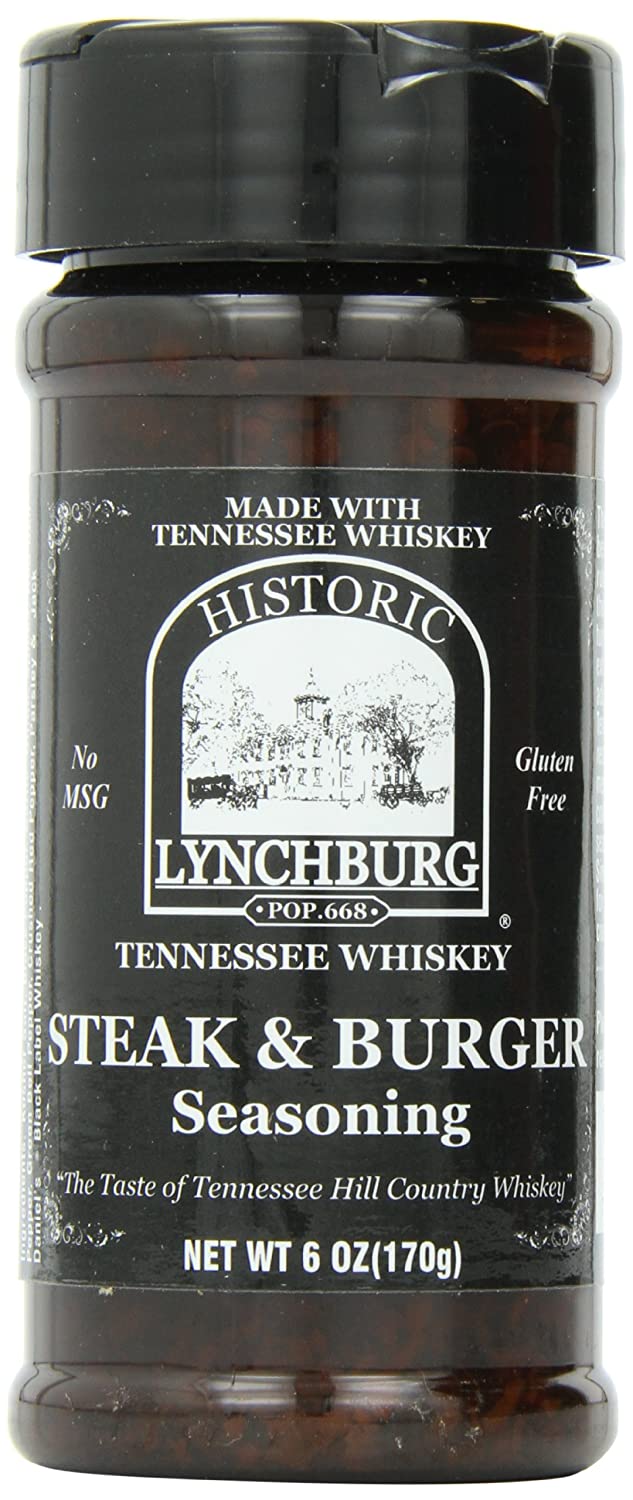 Sugar-Free Burger Seasoning. For the diet-conscious individual looking to avoid sugar, this burger and steak seasoning mixture is a winner.
What We Liked
If you've ever heard of Lynchburg, Tennessee, then you probably know it as the home of Jack Daniel's Whiskey, one of the more iconic of American brands. It's mighty tasty, but so is this steak and burger seasoning that's made by the same company. You may just want to raise a glass to this blend of spices that is free of both MSG and sugar. That makes a big difference to the diet-minded individual. This seasoning is made with Jack Daniel's Black Label Whiskey, and it has a bit of a kick to it, thanks to the tantalizing combination of black pepper, kosher salt, and crushed red pepper. Purchase Now.
Most Complex Depth of Flavors
Weber Gourmet Burger Seasoning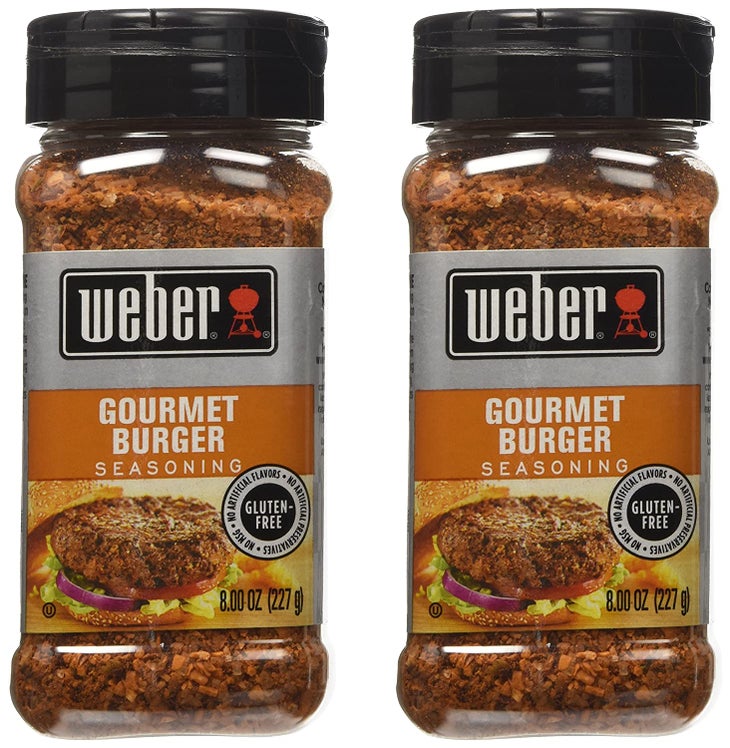 Tasty Burger Seasoning Mix. This seasoning mixture, from Weber, has a complex flavor that's suitable for use with all kinds of different meats and seafood.
What We Liked
Weber is perhaps best known for their grills, but this burger seasoning mix deserves recognition on its own merit. Seldom do you find a pre-made combination of herbs and spices that is as complex and rewarding as this one. You get hints of garlic and chili pepper, more than a little tomato, a paprika smokiness, and just a whisper of heat as well. This is the one seasoning that is sure to bring the flavor out of any meat, whether you're sticking with burgers, or if you want to venture into chicken, pork chops, seafood, or even something more exotic, like elk, bison, or venison. Get it Now.