Best Keto Brownie Mixes
Fudgy, decadent brownies are one of life's greatest pleasures. Who doesn't have fond memories of enjoying a warm brownie and hot chocolate during a winter snow day? Even gooey brownies during the summertime is a sweet treat! Luckily, in today's modern age, we can enjoy them without having to derail our diets. The keto diet is becoming increasingly popular and focuses on low-carb/high-fat intake to deplete the body of its sugar reserves. A lot of folks might think this means brownies go adios, but that's not really true. There's plenty of ways to make brownies keto-friendly. All of the brownie mixes on our list contain only two grams or less of net carbs, so they're definitely keto-friendly. Continue reading to learn more about some of our top picks that will easily fit into your keto diet.
Heading out the door? Read this article on the new Outside+ app available now on iOS devices for members! Download the app.
Cleanest Option
Livlo Keto Brownie Baking Mix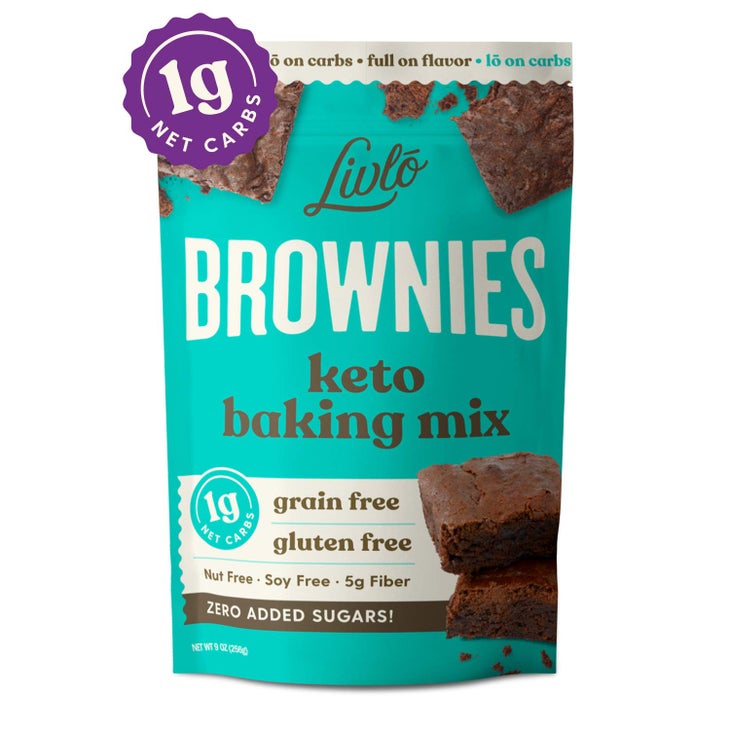 Guilt-Free and Delicious
As well as being keto, this brownie mix is also grain free, gluten free, nut free, IMO free, soy free, and maltitol free.
What We Liked
At only a single gram of net carbs per serving, the Livlo Keto Brownie Baking Mix is perfect for those who follow the keto, paleo, or Atkins diets. With zero sugar added, it's also a delicious alternative for those with diabetic concerns. These brownies will satisfy your sweet tooth while giving you none of the guilt that comes with other desserts. Order It Today.
Highest in Fiber
Keto Fudge Brownie Mix by Keto and Co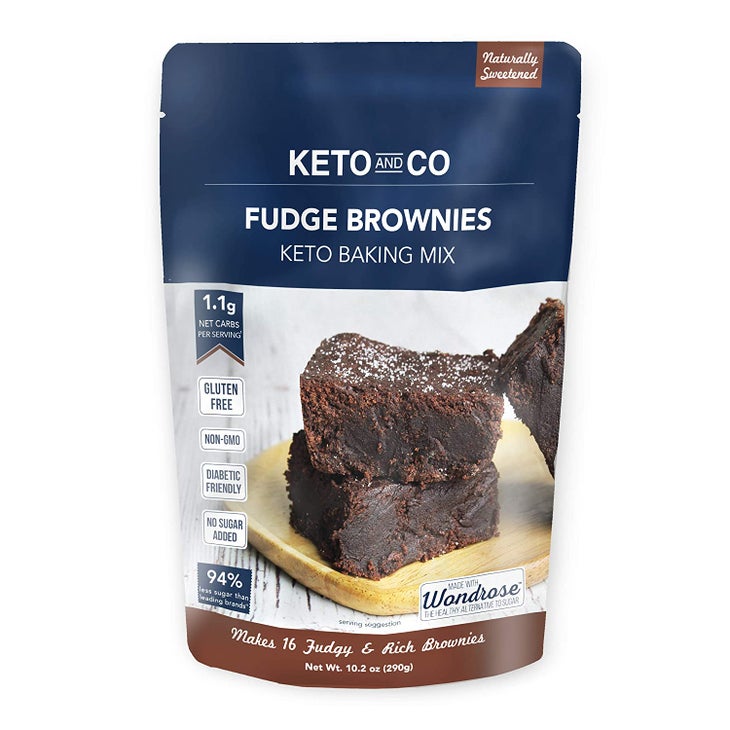 Tasty and Filling
With 8 grams of dietary fiber per serving, this mix can help account for a portion of your recommended daily fiber intake.
What We Liked
This Keto Fudge Brownie Mix by Keto and Co contains 1.1 gram of net carbs per serving and is sweetened using Wondrose — a healthier sugar alternative that combines erythritol, fiber, and delicious monk fruit. This ingredient will give the brownies the same sweetness you expect but with 94 percent less sugar than other leading mixes. With the healthy dose of fiber taken into account, these brownies will leave you feeling full and satisfy your cravings for sweets as well. Order Online.
Quickest Cook Time
HighKey Snacks Keto Brownie Food Mix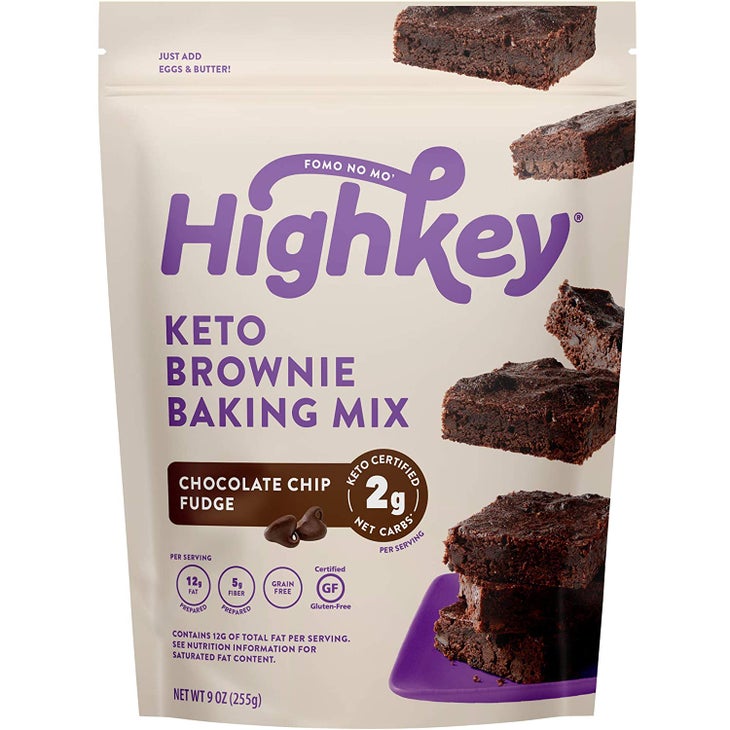 Fast and Simple
Great option for those on-the-go or for those who need to whip up a batch for their Keto gang in a hurry!
What We Liked
The HighKey Snacks Keto Brownie Food Mix requires a baking time of 25 minutes, which is about 10-20 minutes less than the other mixes on our list. So, this option is great for those folks looking for a sweet treat who don't have a ton of time on their hands. This mix contains only 2 grams of net carbs and is made with more natural ingredients such as almond flour, organic cocoa, and sugar-free chocolate chips. It's a great healthy alternative to traditional brownies, and it all pops in and out of the oven quicker than our other keto alternatives. Purchase Today.
Most Fudgy
CarbRite Chocolate Chip Brownie Mix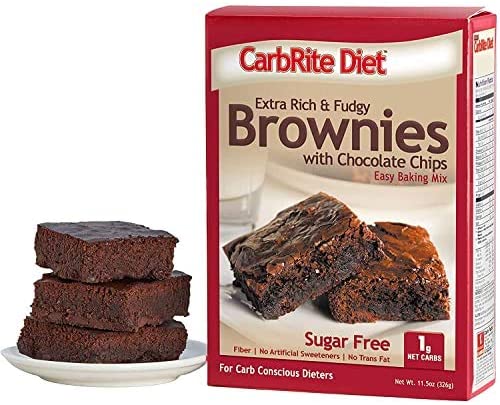 Rich and Decadent
The perfect choice for serious chocolate enthusiasts.
What We Liked
The CarbRite Chocolate Chip Brownie Mix is extra rich and fudgy — ideal for those looking to satisfy a chocolate craving with a cold glass of milk. Despite the rich, chocolate flavor, this mix is still sugar-free and only contains a mere 1 gram of net carbs per serving. These brownies are a chocolate lover's dream, and thanks to the keto-friendly, ultra-low carb makeup, they come with absolutely no regrets. Get It Here.