Great Silicone Basting Brushes for the Kitchen
We don't blame you if shopping for a basting brush isn't first on your to-do list. While it's one of those kitchen tools that isn't high tech or fun, it's absolutely essential if you're looking to level up your skill set. And you can't "make do" without one. Believe us, you don't want to attempt Thanksgiving dinner by trying to get an even baste on a turkey with a mere spoon. So we've made it easy for you to upgrade your kitchen utensils. Here are four of the best silicone basting brushes around, with features like stainless steel cores, replaceable brush heads, and resistance to high temperatures.
Photo: Getty Images/iStockphoto
Heading out the door? Read this article on the new Outside+ app available now on iOS devices for members! Download the app.
Best Color-Coded Set
Consevisen Basting Brush Silicone Set of 4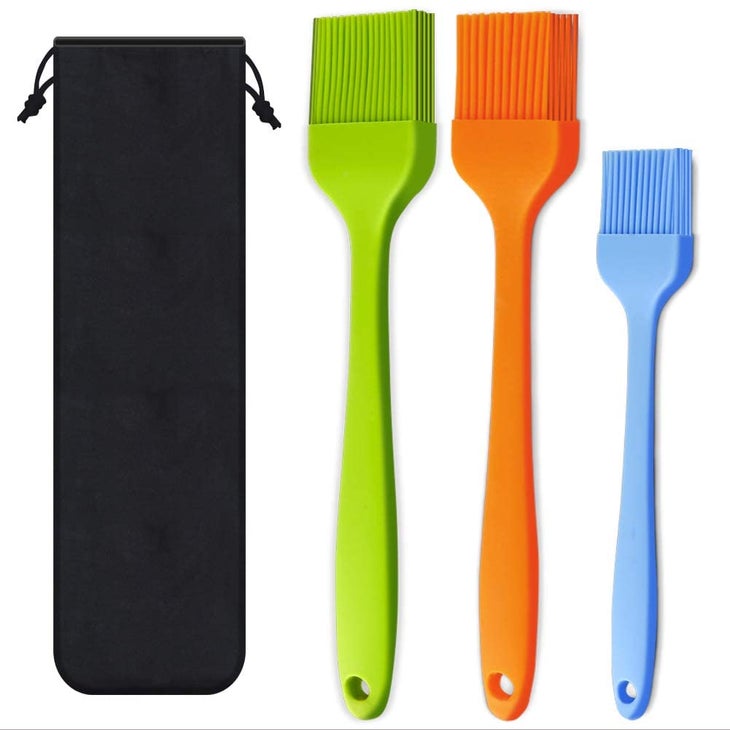 Lots of Options. This set includes one large brush ideal for barbeque and basting and three smaller brushes for pastry and candy making.
What We Liked
We're obsessed with the bright silicone colors that make these brushes stand out in a cluttered kitchen drawer and help prevent cross-contamination in the kitchen. They're each a single mold of BPA-free, food-grade silicone around a steel core, durable enough to be the last silicone brushes you ever buy. Get it now.
Best Basic Set
WALFOS Premium Silicone Basting Pastry Brush Set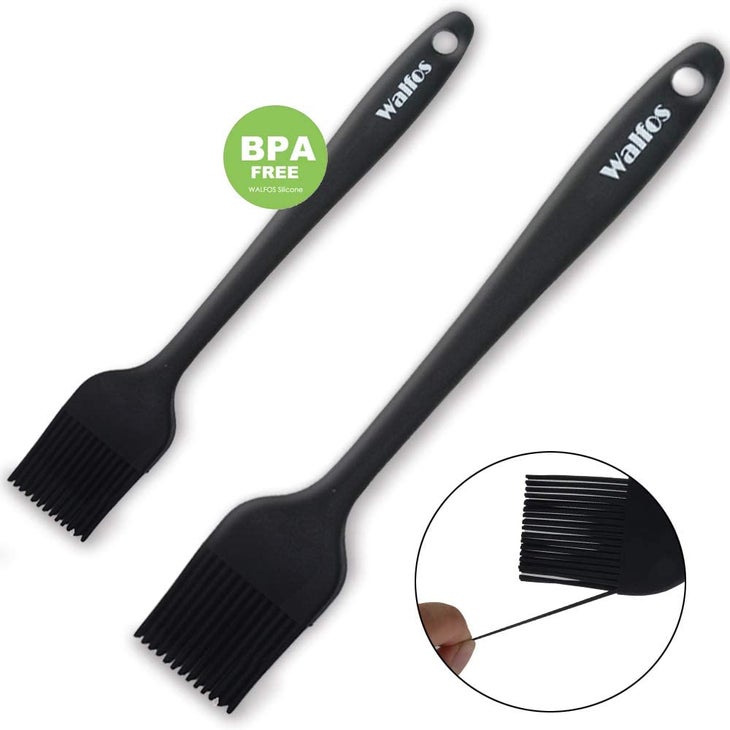 Great for Barbecue. The two brushes in this set withstand temperatures up to 446 degrees Fahrenheit, and the BPA-free silicone resists staining, even from the boldest of homemade barbecue sauces.
What We Liked
You don't want to overthink a basting brush, and this one does all the thinking for you. It uses high tensile strength from a stainless steel core paired with long, perfectly dispersed bristles to deposit sauces, marinades, oil, and butter with control and even flow. Buy it here.
Most Versatile Brush
OXO Good Grips Silicone Basting and Pastry Brush

Straightforward Basting. A single brush to do it all, thanks to the patented bristle design which works just as well for marinades as it does for pastries.
What We Liked
The OXO silicone can withstand temperatures up to 600 degrees Fahrenheit, so if you accidentally leave it in the oven with dinner, you're safe. It's packed with unique features to set it apart, like the design that keeps the bristles from touching countertops when you set it down, along with bristles that won't clump during use or cleaning. Get it here.
Best for Home Chefs
Rmw Basting Brush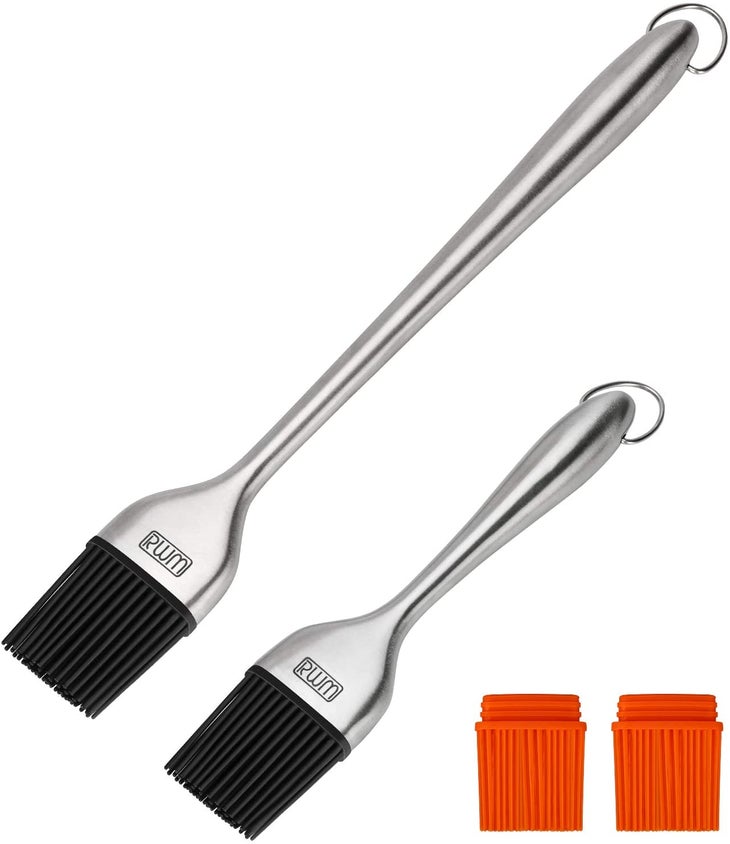 Durable Precision. This two-brush set uses double friction silicone bristle heads combined with stainless steel handles for stylish durability.
What We Liked
Each thoughtful feature on this brush addresses a specific need of home chefs. The handle comes with a ring to hang the brush in eyesight and within easy reach. The interior design makes for easy cleaning and resists rust, and you can purchase additional silicone heads to avoid cross-contamination in the kitchen. Buy it now.