Save Space with Handy Vacuum Sealer Bags
Maybe you have a lot of items you're storing away for the summer, like winter coats and heavy blankets. Maybe you need to cram a lot into your suitcase and it won't all fit. Maybe you want to safely and sanitarily store some larger food items in your freezer. If you want to do any of the above, you'll find that using vacuum sealer bags to get the job done is a good choice. Vacuum sealer bags take whatever it is you're storing and then reduce the size by a huge percentage. In some cases, you can reduce the size of an item by as much as 80 percent. How? Well, a vacuum sealer bag simply sucks all of the air out of and from around any item you're storing, making fabrics, foods and other items much smaller. Check out these four vacuum sealer bag options available on Amazon.
Photo: Getty Images/iStockphoto
Heading out the door? Read this article on the new Outside+ app available now on iOS devices for members! Download the app.
Best Option for Large Items
Spacesaver Premium Vacuum Storage Bags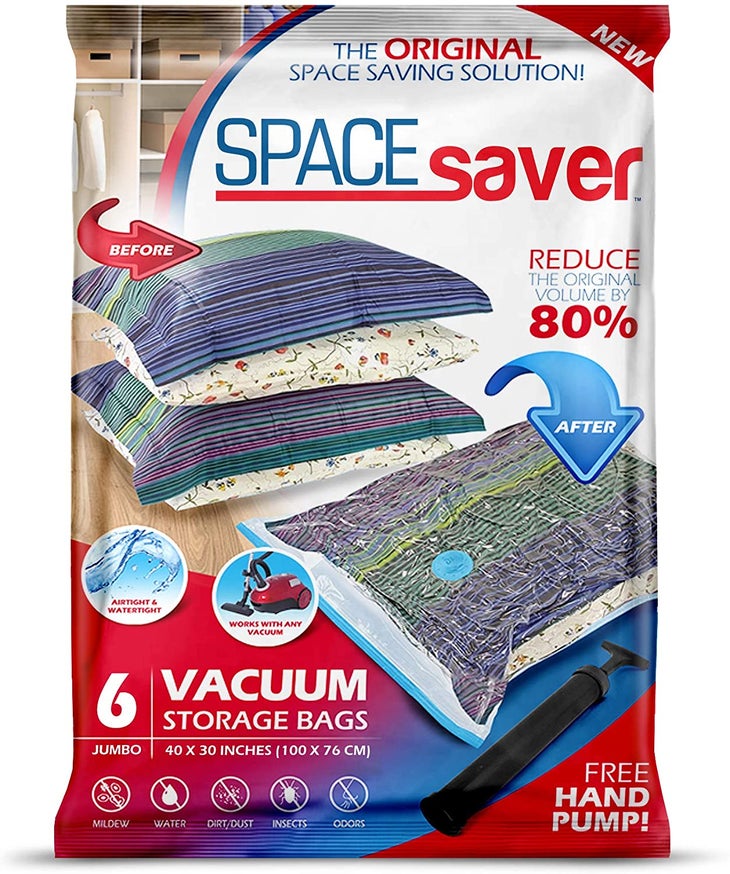 Store Pillows, Comforters, Duvets and More. Reduce the size of some of your largest fabric items
What We Liked
Go with a vacuum storage bag that can definitely fit all of your largest items. This pack of jumbo-size bags can each fit four pillows or one queen-size comforter per bag. You get six bags for each pack, meaning you'll have more than enough to store away just about anything for your entire household. Get them now.
Best Option for Food
Nutri-Lock Vacuum Sealer Bags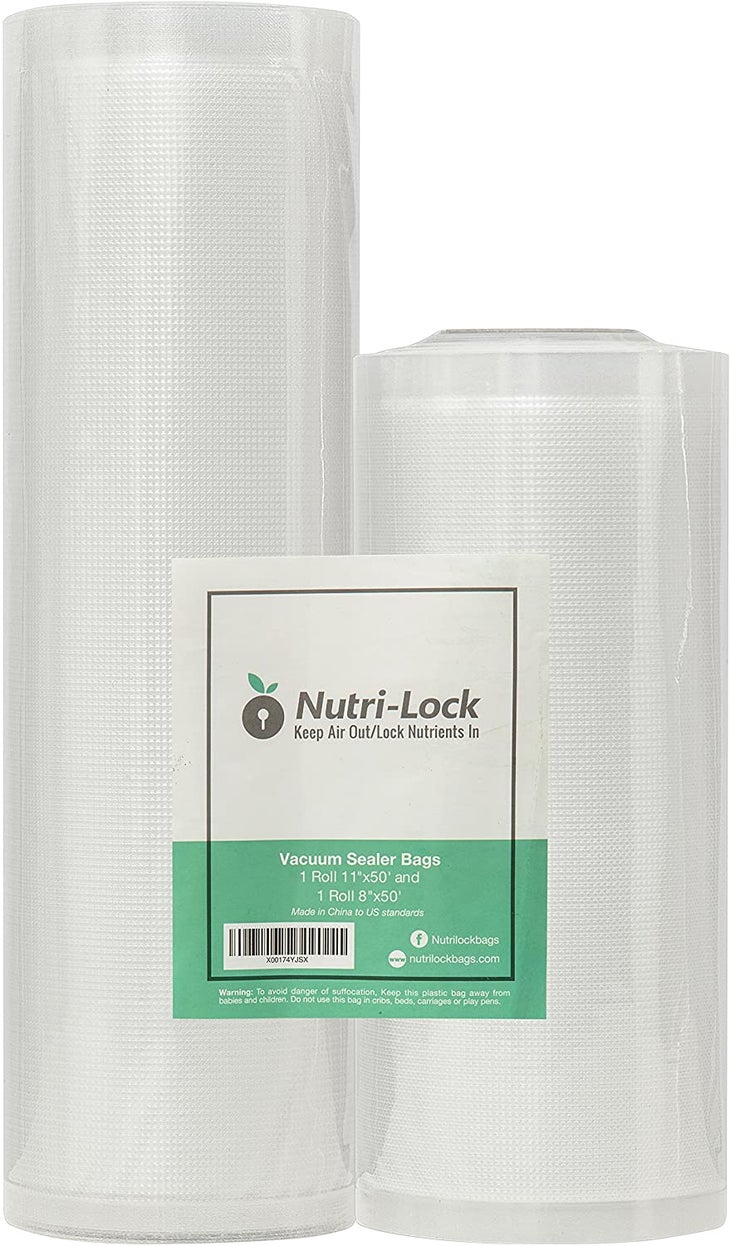 Save That Steak for a Rainy Day. Keep food fresh for longer.
What We Liked
Vacuum sealer bags aren't just great for storing your sheets and pillows. They also come in handy when storing food items. Keep meat fresh and flavorful, as well as veggies and fruits. Food is protected by an air-tight fit, keeping out moisture that leads to freezer burn and other deterioration. Note that these bags do require a special food vacuum sealer. Buy them now.
Best for Multi-Use
Hibag Space Saver Bags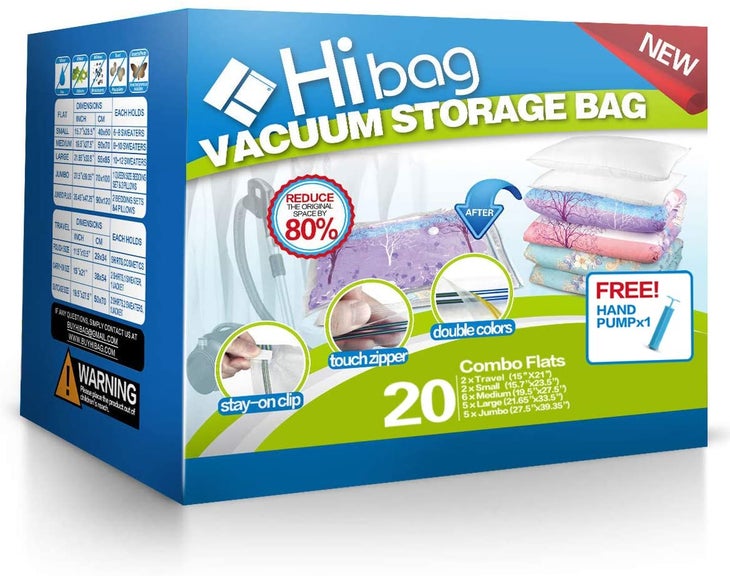 Store Anything and Everything. Store a wide array of items thanks to 20 bags in an assortment of sizes.
What We Liked
You may not need a lot of huge vacuum storage bags, or several made for food. You might want an array of bags to fit an array of needs and that's exactly what this bundle gives you. There are 20 bags in five different sizes, from small travel bags made to fit into a suitcase all the way up to jumbo bags made to fit pillows and comforters. Buy them here.
Best Budget Option
SUOCO Vacuum Storage Bags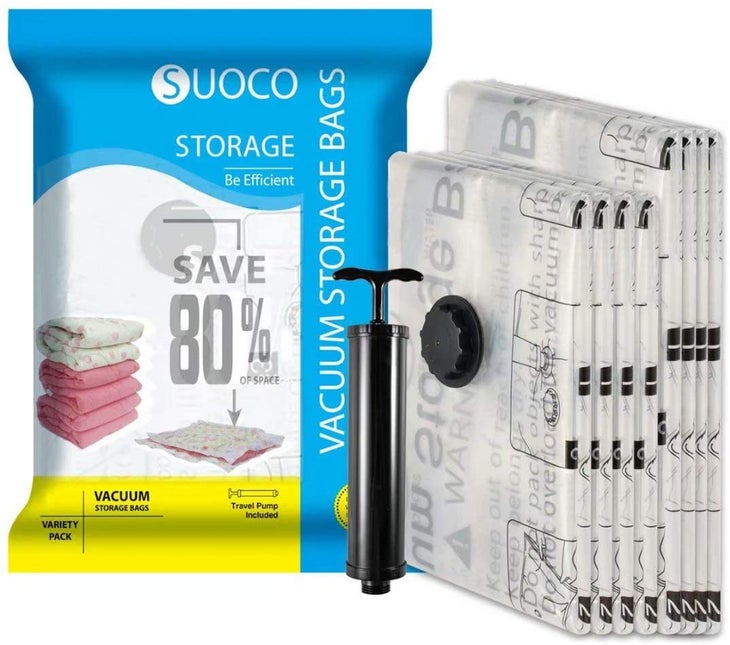 Save Space While Also Saving Your Cash. Try vacuum storage bags without breaking the bank.
What We Liked
If you want to give vacuum storage bags a try, you can easily do so on a budget with this option that gives you eight different bags; four in the jumbo size and four in the large size, for just $24. Plus, you don't even need a vacuum, as this bundle comes with an easy-to-use hand pump. Get them now.