Top Caviar Spoons
Considering serving caviar at your next event? Stop right there. You won't want to serve this delicious delicacy using just any silverware. The wrong choice can mean a diminished experience for your guests' palettes. Traditionally, caviar is served alongside mother of pearl spoons. This choice is crucial because the mother of pearl doesn't distract from the taste and fragrance of the caviar itself (which is what can happen if you unwittingly use a metal spoon). Other times, you can find caviar spoons made from gold or animal horn, but if you want a cruelty-free and not quite-so-extravagant spoon, you'll want to go with the mother of pearl option. Here are four caviar spoon sets to consider.
Photo: Getty Images/iStockphoto
Heading out the door? Read this article on the new Outside+ app available now on iOS devices for members! Download the app.
Best for Large Events
Marycrafts Set of 6 Mother of Pearl MOP Caviar Spoons W Round Handle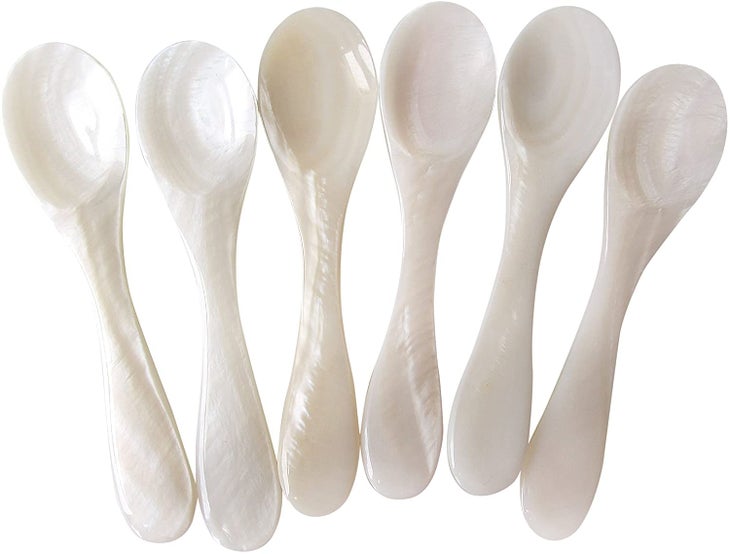 Never Make Guests Wait for Caviar Again
More caviar spoons with one purchase means the ability to serve more caviar at once.
What We Liked
Often, you'll find that you can only purchase caviar spoons in quantities of one or two, which just doesn't work for large events. This set of six spoons means you can serve more caviar at once, great if you're anticipating having an appetizer spread or buffet line. The spoons have a seven-centimeter handle made entirely from white and pink mother of pearl. Get them here.
Best Handcrafted Option
Ann Lee Design Mother of Pearl Salt Caviar spoon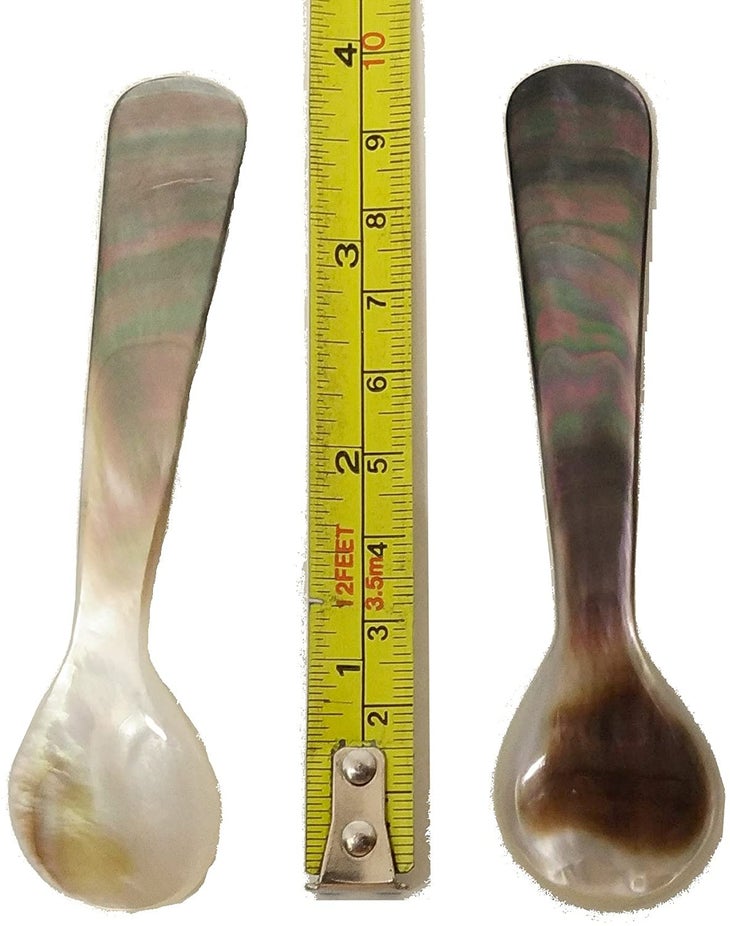 Go Authentic, Not Mass-Made
Everyone will want to know where you found your authentic and handmade mother of pearl caviar spoons.
What We Liked
You could buy something that looks like every other item on the market, or you could purchase a one-of-a-kind product that's unique to you. That's the case with these caviar spoons, each of which are handmade individually in Vietnam by expert craftsmen in a village known for its caviar spoons and decades of expertise. Each spoon is four inches long, and the handle is made from seashell, while the spoon itself is made from mother of pearl. Buy them now.
Best Single Spoon Option
Hand craft Mother of pearl caviar spoon

Who Needs a Party to Have Caviar?
Treat yourself! If you just enjoy having a little caviar on the regular, then there's no reason why you wouldn't buy a single caviar spoon for your own personal use.
What We Liked
You might not need an entire set of spoons if you don't serve caviar to guests. If it's just a special treat for you and your household, then go with a high-quality, single spoon like this one, with a three-inch handle, made in Thailand with all-white mother of pearl. Buy it here.
Best for Small Events
Mother of Pearl Caviar Spoon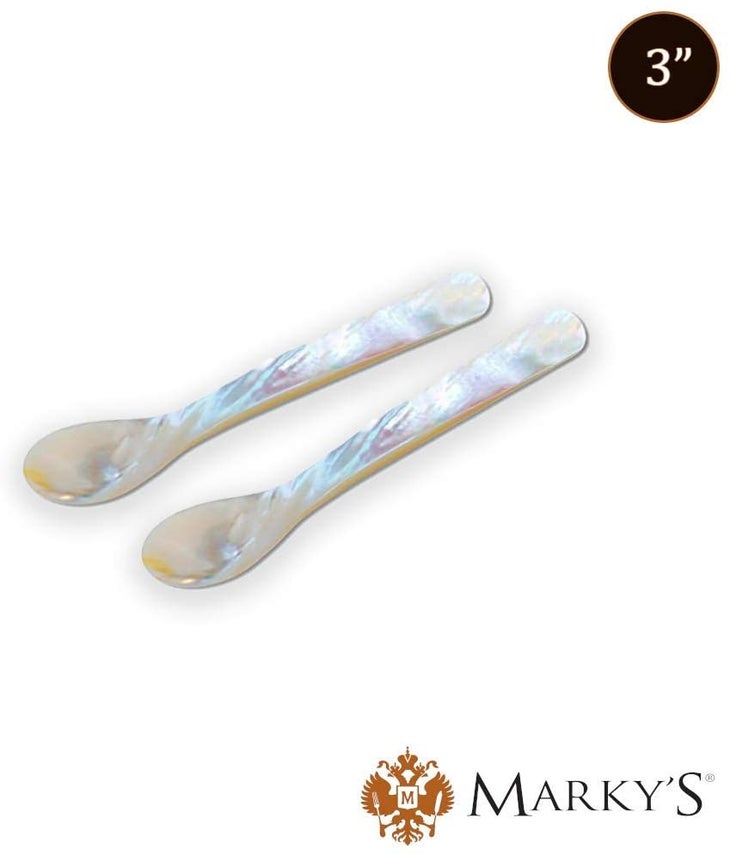 Just the Right Amount
For small parties, two caviar spoons is just the right amount.
What We Liked
Purchase your mother of pearl caviar spoons in sets of two, if you want to serve smaller parties of a dozen people or fewer. These spoons come in duo sets, with three-inch handles and a shimmery white finish. Get them now.