Top Salt Shakers
Are you still shaking your salt from a giant blue canister of salt that you picked up in the baking aisle? It might be time to upgrade to something a little more functional and stylish. Adding a salt shaker to your dining room table or your countertop can be an easy way to put your salt in convenient reach at meal time, while allowing you to better manage how much salt you add to your food. Invest in a good salt shaker now, and it'll last you for years to come. Here are a few options to consider.
Photo: Getty Images/iStockphoto
Heading out the door? Read this article on the new Outside+ app available now on iOS devices for members! Download the app.
Built-In Grinder
Willow & Everett Stainless Steel Salt and Pepper Grinder Set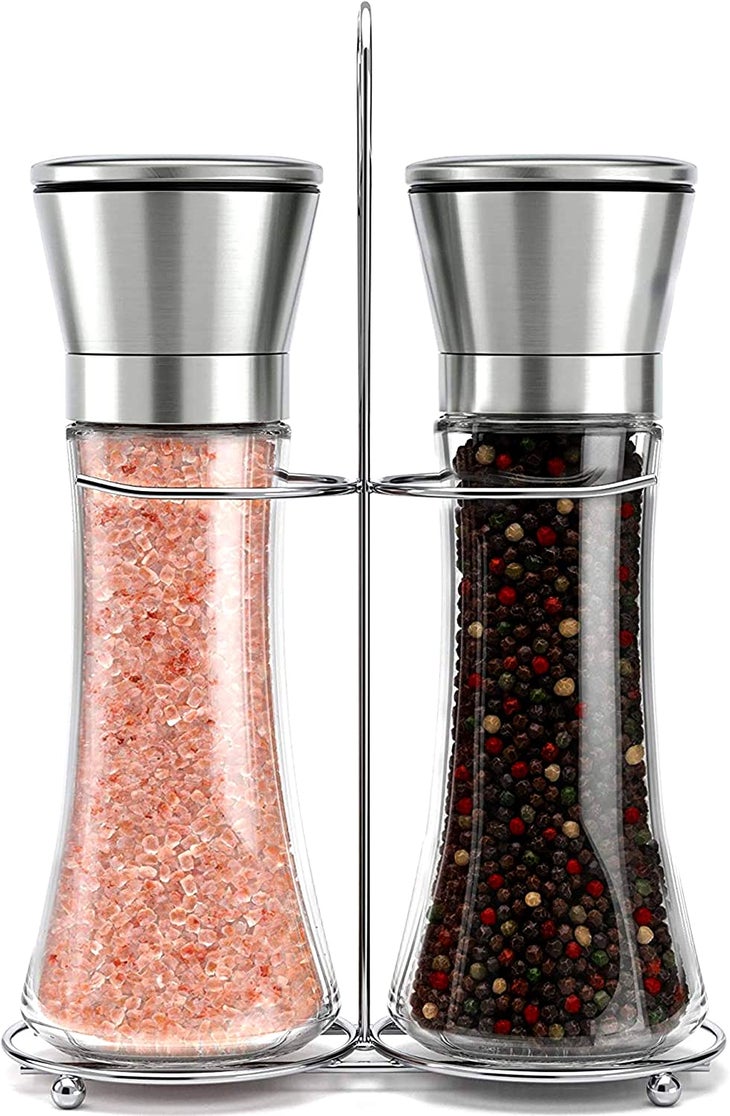 Grind Salt at Your Table
If you prefer the taste of freshly ground salt, then you'll want to invest in a salt shaker that can do the grinding for you.
What We Liked
If you prefer to grind your salt and pepper right before you use it, why not get a salt and pepper shaker with a built-in grinder? This large salt and pepper shaker duo comes with an elegant silver holder, with stainless steel caps that help to preserve the freshness of your spices. Get it here.
Best Large Option
Elegant Salt and Pepper Shakers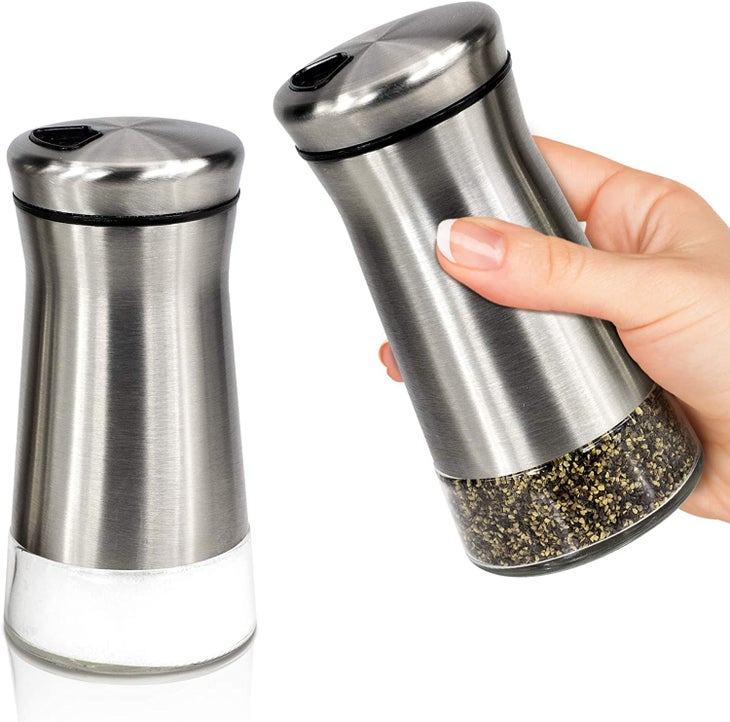 Fewer Refills
Trying to refill your salt shaker? It can be difficult not to get salt everywhere, which is why investing in a larger shaker for fewer refills can be a good idea.
What We Liked
This shaker duo is larger than normal, allowing you to keep more fresh salt and pepper on your table at one time. Speaking of freshness, the stainless steel lid can be completely closed, meaning pesky traditional shaker holes won't allow moisture to leak in and cause clumps. Buy it now.
Best Vintage Option
Norpro 742 Glass Salt or Pepper Shaker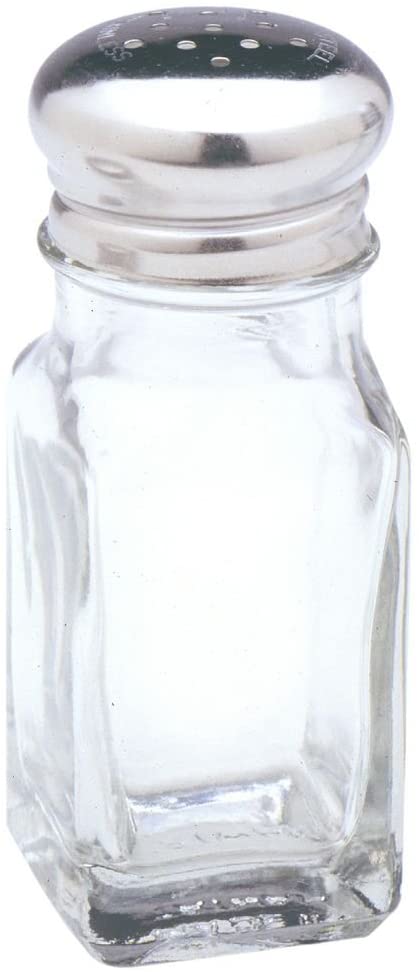 Not Broken, Don't Fix It
Go with an old-fashioned salt shaker that's stood the test of time.
What We Liked
If you prefer the vintage look of diner-style salt shakers, then why not add one to your own kitchen or dining room? After all, there's a reason why these salt shakers have been around forever. People just like the look and feel. These shakers are durable and high-quality, and can be used for a range of spices beyond salt. Buy it here.
Most Versatile
OXO Good Grips Salt Shaker with Pour Spout

Stove to Table
A versatile design makes this shaker a boon for both chefs and diners alike.
What We Liked
Traditional salt shakers are great for portioning out small amounts of salt at the table, but what if you need a little more salt than that? You could be stuck shaking and shaking and shaking, or you could have a shaker like this one that comes with a built-in spout for easy pouring, just the thing to have when you need a little more salt. Get it now.