Nontoxic Scented Sachets
Freshen up your living spaces with these fragrant potpourri medleys.
Heading out the door? Read this article on the new Outside+ app available now on iOS devices for members! Download the app.
Step 1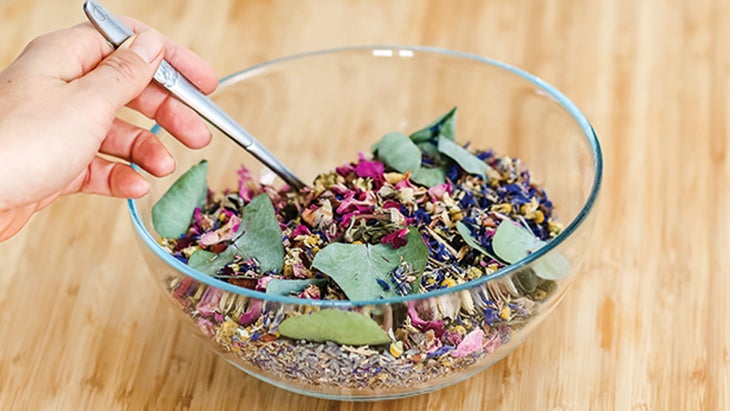 Step 4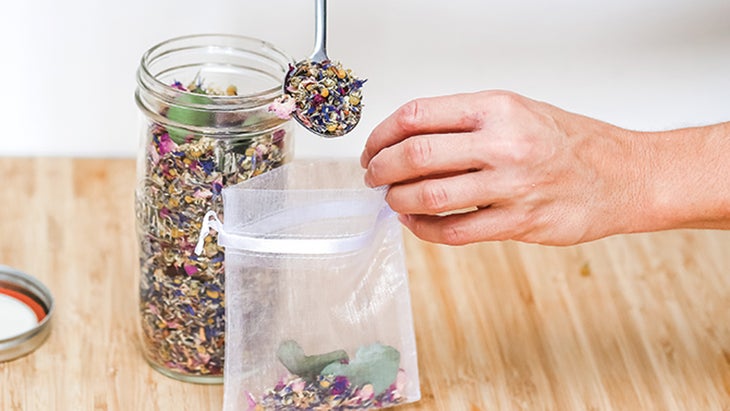 Step 3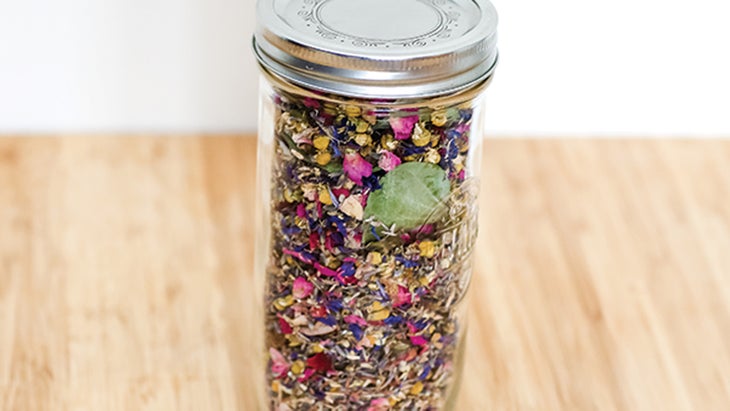 Step 2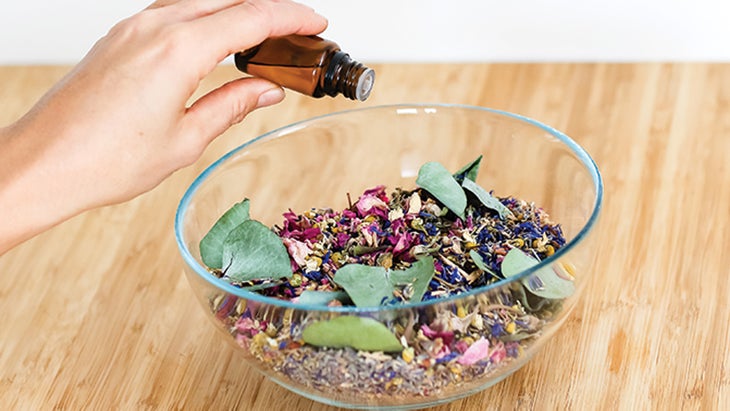 Step 5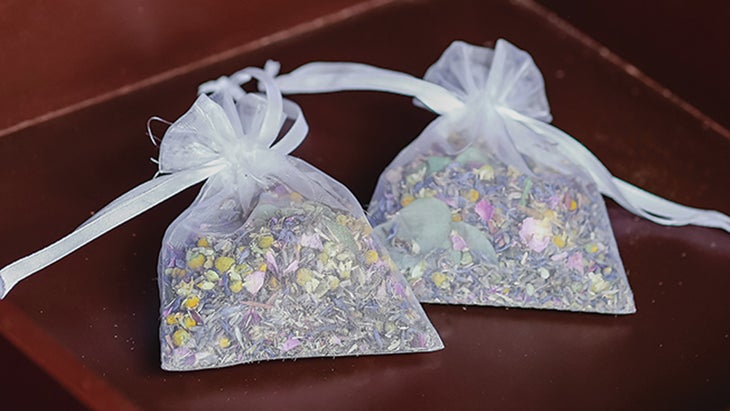 Tip: Find the ingredients for your potpourri sachets at your local florist and natural health food store.
Ingredients
Winter floral potpourri
1 cup dried rosebuds
1 cup dried chamomile flowers
1 cup dried cornflowers
½ cup dried lavender buds
⅓ cup cedar wood chips
10 eucalyptus leaves
20 drops cedar wood essential oil
10 drops tea tree essential oil
10 drops lavender essential oil
5 drops rose geranium essential oil
Sweet dreams potpourri
2 cups dried lavender buds
1 cup dried rose petals
½ cup dried cornflowers
½ cup dried sage leaves
6 makrut lime leaves
4 dried tips of cedar branches
30 drops lavender essential oil
10 drops black spruce essential oil
5 drops rose geranium essential oil
Equipment
10 4 x 4-inch muslin or organza sachets (or 5 sachets per recipe)
Preparation
1. Choose either Winter Floral or Sweet Dreams. To a large glass bowl, add all dry ingredients and gently toss to combine.
2. To same bowl, add essential oils, distributing drops onto various dried herbs.
3. Transfer potpourri to a glass container with a tight-sealing lid and place in a cool, dark spot to infuse for 3 weeks or longer.
4. Using a canning funnel or large spoon, transfer potpourri into muslin bags. (TIP: Pack potpourri sachets loosely to allow for air circulation.)
5. Use sachets to freshen up spaces such as dressers, cars and bathrooms or even under your pillow! When needed, reinfuse with more essential oils and reuse.