8 Crazy Quotes from Previous U.S. Dietary Guidelines
These quotes from previous U.S. Dietary Guidelines prove how far we've come in the past 30 years in our understanding of health and nutrition.
Heading out the door? Read this article on the new Outside+ app available now on iOS devices for members! Download the app.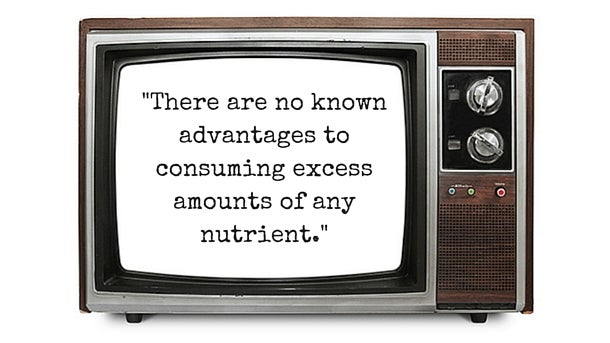 1. "There are no known advantages to consuming excess amounts of any nutrient." (1980)
This quote is from Chapter 1: Eat a Variety of Foods of the U.S. Dietary Guidelines published in 1980. Believe it or not, they didn't recommend that Americans eat nutrient-rich foods to improve their health until ten years later in the 1990 guidelines.
For superfoods packed with nutrients, seeThe 20 Most Powerful Superfoods of the Moment.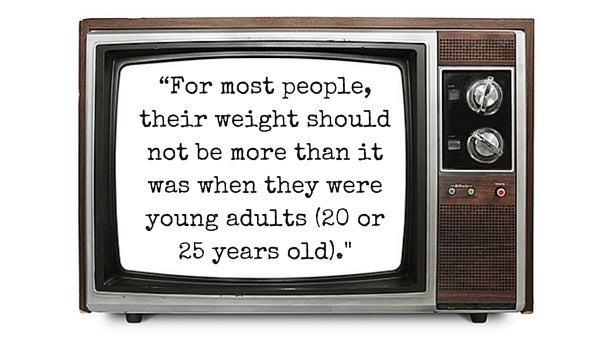 2. "For most people, their weight should not be more than it was when they were young adults (20 or 25 years old)." (1980)
This was published in Chapter 2: Maintain Ideal Weight of the 198o guidelines. Five years later, they changed the recommended age to just 25 years old, and ten years later, in the 1990 guidelines, they wrote: "The table shows higher weights for people 35 years and above than for younger adults. This is because recent research suggests that people can be a little heavier as they grow older without added risk to health."
Find out our take on the current USDA Guidelines.
3. "Lying down or sleeping" is listed as an activity. (1980)
This quote is from a chart titled, "Approximate Energy Expenditure by a 150 Pound Person in Various Activities," also in Chapter 2 of the 1980 guidelines. In the 1985 and 1990 guidelines, they republished the chart, but swapped "lying down or sleeping" for "sitting quietly." In 1995, they removed the chart from the guidelines entirely, and recommended that Americans "devote less time to sedentary activities like sitting."
See alsoThe Importance of Exercise for Weight Loss.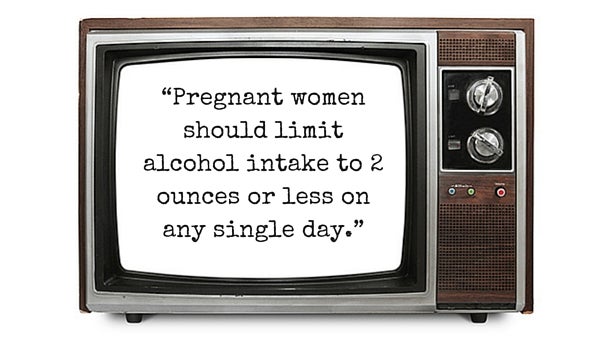 4. "Pregnant women should limit alcohol intake to 2 ounces or less on any single day." (1980)
Although this quote was published in the 1980 guidelines, recommendations similar to it were published in the guidelines to follow until the year 2000. In 1995, they wrote that major birth defects can result from drinking when pregnant, but also said: "While there is no conclusive evidence that an occasional drink is harmful to the fetus or to the pregnant woman, a safe level of alcohol intake during pregnancy has not been established." In the 2000 guidelines, and the guides to follow, they strongly recommended that pregnant woman avoid alcohol.
Find out our take on the current USDA Guidelines.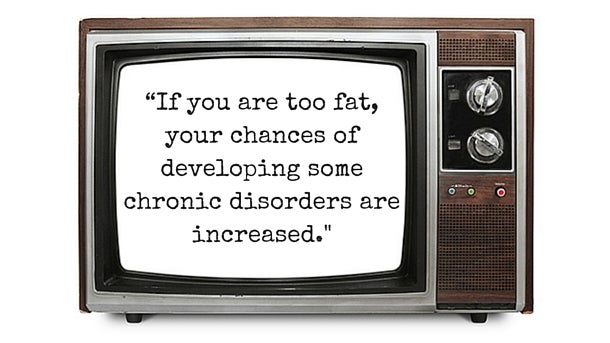 5. "If you are too fat, your chances of developing some chronic disorders are increased." (1985)
This quote exemplifies how language has changed over the past twenty years. In more recent guides, instead of describing Americans as "fat" they use the words "overweight" or "obese."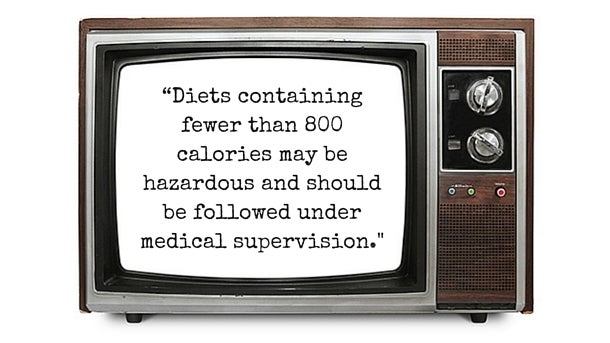 6. "Diets containing fewer than 800 calories may be hazardous and should be followed under medical supervision." (1985)
This quote was published in Chapter 2: Maintain Desirable Weight in the 1985 guidelines. Clearly, we've learned a lot about calorie intake, including how much is too much, too little, and just right for a person's body weight. In more recent guides, they provide information about eating disorders, and define what a healthy body weight is.
See also5 Secrets to Win at Weight Loss.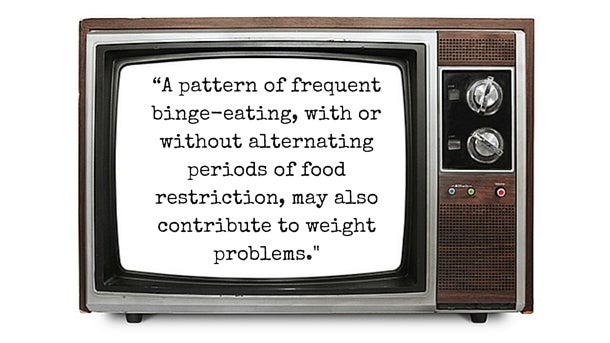 7. "A pattern of frequent binge-eating, with or without alternating periods of food restriction, may also contribute to weight problems." (1995)
This quote was published in the third section of the 1995 guidelines, titled "Balance the food you eat with physical activity – maintain or improve your weight." Clearly, the term "binge-eating" has been around for sometime. This quote is funny solely because of how obvious it is to Americans now. If you binge-eat, you will gain weight.
See alsoThe Slimming 1-Day Meal Plan + Lifestyle Hacks for Weight Loss.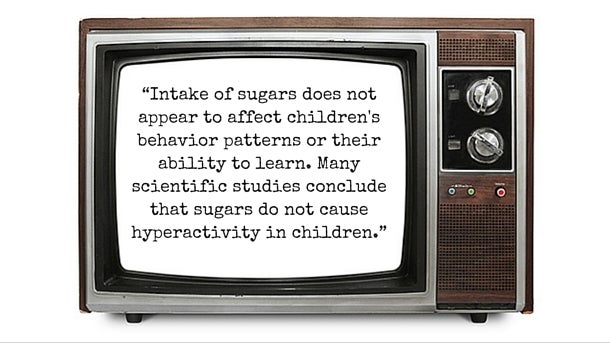 8. "Intake of sugars does not appear to affect children's behavior patterns or their ability to learn. Many scientific studies conclude that sugars do not cause hyperactivity in children." (2000)
The U.S. Dietary guidelines' recommendations when it comes to sugar are questionable from 1980, all the way up to the most recent guide published in 2015. Before 2000, they suggest that the primary risk with consuming too much sugar is tooth decay. In the guides published between 2005 and 2015, they recommend avoiding added sugar, and don't comment on if sugar can lead to hyperactivity in children.
To learn about healthy sugar alternates, seeOur Favorite Clean & Natural Sweeteners.