Supplement Your Vegetarian Diet
The key to skipping meat without feeling tired or hungry is to load up on protein-, fiber- and iron-rich foods. Here are some of our favorite smart swaps.
Heading out the door? Read this article on the new Outside+ app available now on iOS devices for members! Download the app.
1. Eggs
Squeeze extra healthy fat and protein into your day by using whole eggs instead of egg whites in your morning omelette; for every two egg whites needed, add one whole egg.
Try our Cheesy Potato Frittata with whole eggs!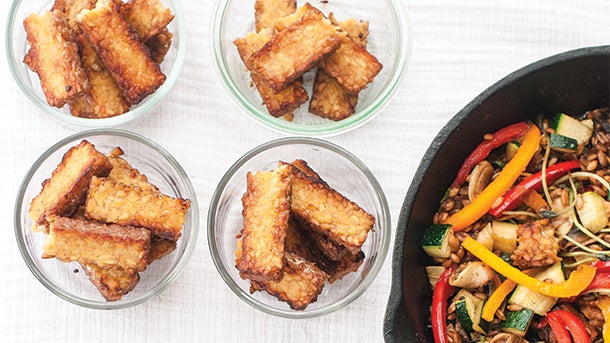 2. Tempeh
Firmer and more flavorful than tofu yet much less processed, tempeh is made from fermented and cooked whole soybeans. And at a whopping 20 grams of protein per 4-ounce serving, it's a great substitute for chicken, pork or beef. TIP: For a smoky flavor that mimics meat, rub with smoked paprika or add liquid smoke!
Try our Sweet and Sour Tempeh recipe.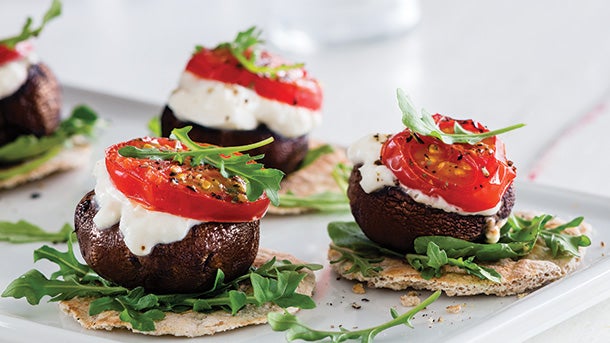 3. Mushrooms
Rich in protein, fiber and iron, meaty mushrooms and eggplant are smart stand-ins for beef. Roast them in a bit of oil at 400˚F for 50 minutes to develop rich, caramelized flavor.
Check out our Burrata Mushroom Bites recipe.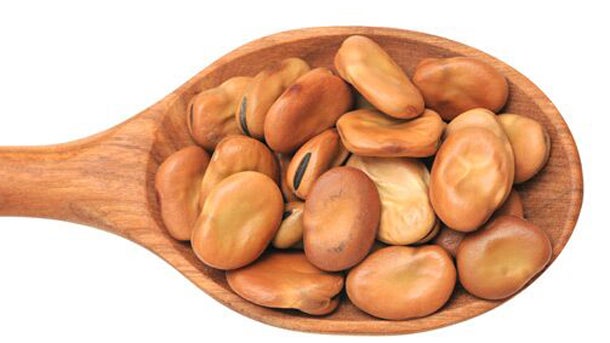 4. Beans
Per cup, beans boast 75% of your daily value (DV) of fiber, nearly 30% of your DV of iron and 14 grams of protein. In pastas, salads and stir-frys, try white beans instead of chopped or ground seafood, poultry or pork, and dark beans, such as black and kidney, in place of beef.
Get your kidney beans in our Vegetarian Chile Salad.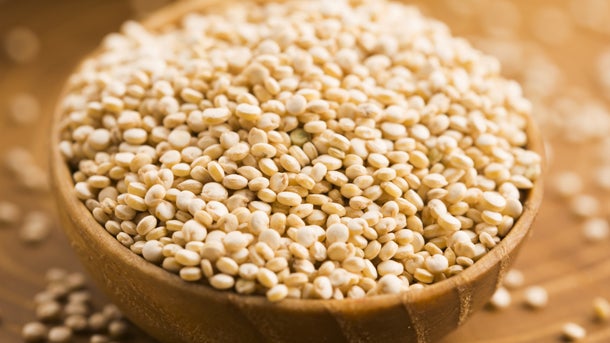 5. Quinoa
These nutty grain-like seeds are a vegetarian's best friend, as they're a unique source of all nine amino acids your body needs to create a complete muscle-building protein. Add 1 cup of cooked quinoa to your meal or snack, or try it as an alternative to oats for your morning hot cereal!
You'll love our Southwest Quinoa Salad.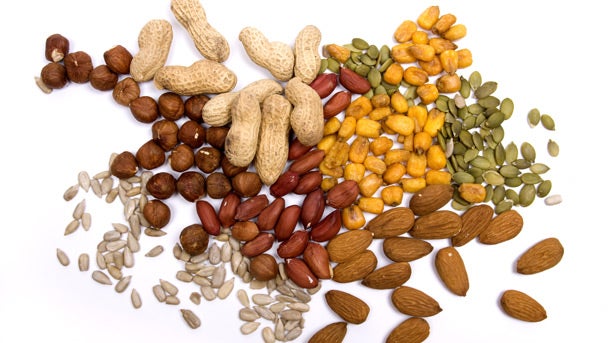 6. Seeds & Nuts
An easy way to amp up your protein and healthy fat intake is to add more nutrient-rich nuts and seeds to your diet. Aim to get at least 2 ounces of nuts or seeds into your daily regimen – that's only 2 tablespoons of nut butter plus a handful of sunflower seeds per day.
Almond Griddle Cakes with Cranberry Syrup have ample nutty goodness.