What's for Breakfast? Salad!
Your morning meal gets a nutritious upgrade with these vegetable-filled plates rich in protein and fiber to keep you full and satiated until lunch.
Heading out the door? Read this article on the new Outside+ app available now on iOS devices for members! Download the app.
Eggs Benedict Salad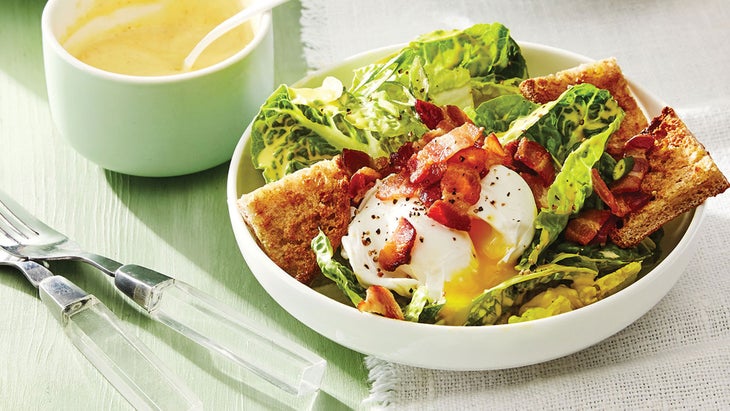 This salad features poached eggs smothered in a bacon-laced hollandaise sauce. Buttered whole-grain English muffins are great for soaking up the sauce, or you can use a grain-free muffin (or skip it entirely for a lower-carb option).
Get the recipe here.
Smoked Trout Salad with Creamy Dill Dressing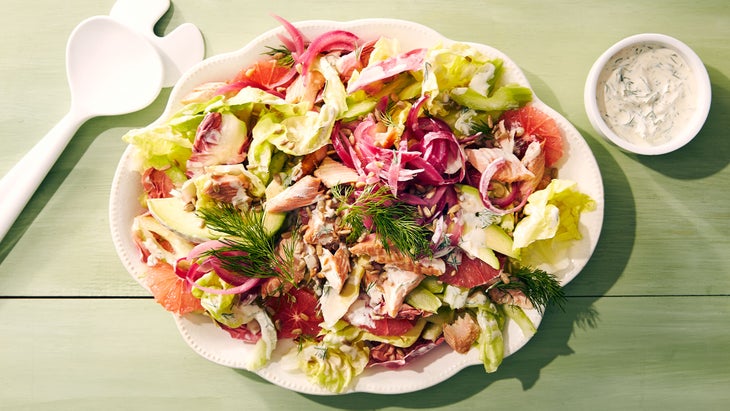 A creamy herb dressing is the perfect complement for soft butter lettuce and avocado. If you don't want to risk onion breath, skip the onion entirely, or pickle it for a sweet-tart flavor without the pungency.
Get the recipe here.
Fruit & Oat Salad with Crispy Prosciutto
If a warm bowl of oats is your usual morning jam, this might be your breakfast recipe. Here, we make a savory oat mix that's used as a crunchy topper for this salad with arugula, orange and prosciutto.
Get the recipe here.
Kale Salad with Sweet Potato & Sausage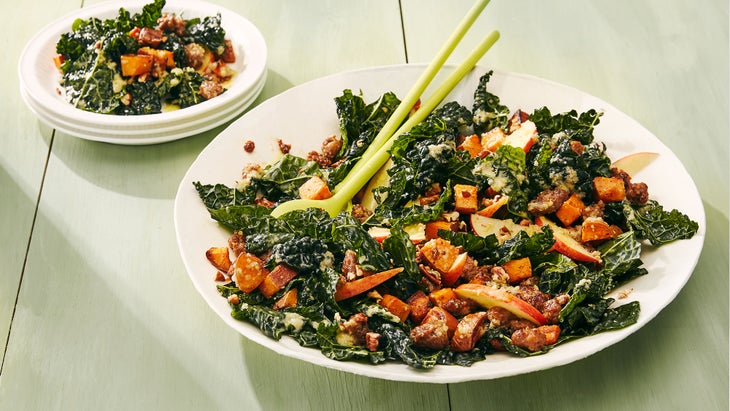 Hearty greens are tossed with roasted sweet potatoes and sweet Italian sausage in this easy salad. You can make all the elements in advance and simply assemble and toss in the vinaigrette right before serving.
Get the recipe here.
Mediterranean Salad with Crispy Chickpeas & Herbed Vinaigrette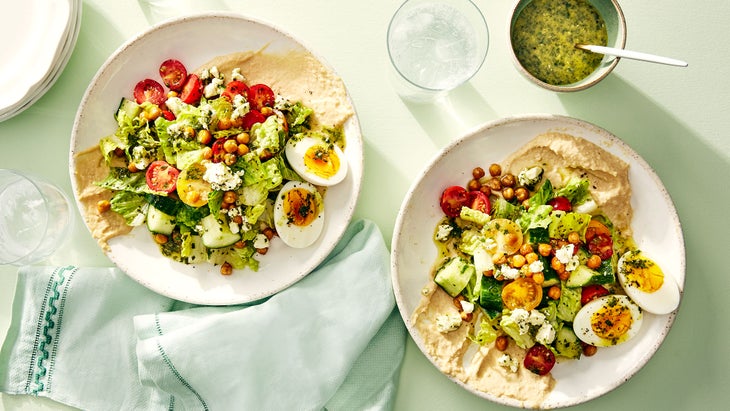 Call us chickpea obsessed, but this salad features the beloved legume in two ways – oven-baked to a crisp and then smeared under the salad in hummus form.
Get the recipe here.