Five Umami-Forward Recipes Will Help the Great Taste of Summer Entertaining Last All Year Long
Take your summer spread from fizzle to sizzle with these five recipes
Heading out the door? Read this article on the new Outside+ app available now on iOS devices for members! Download the app.
There are only a handful of weeks left until summer comes to a close, but endless recipes to keep backyard BBQs—and the great taste of summer—going this season and beyond! By now, you've mastered the burger patties and can make your famous macaroni salad blindfolded, but there is a one-of-a-kind sauce that can help prevent your summer spread from fizzling out before Labor Day. It can also help you to instantly add what chefs and foodies call great "umami" flavor to any dish.
But first, what exactly is umami? Umami is one of the five basic tastes in food—along with sweet, sour, salt, and bitter—which describes a rich, savory and versatile flavor that complements anything on and off the grill, including beef, poultry, fish and veggies. The umami flavor is naturally found in foods ranging from broths, parmesan cheese and miso, to seaweed and even mushrooms.
Luckily, this taste—a cooking must-have—is conveniently bottled in Lee Kum Kee Panda Brand Oyster Flavored Sauce. As a leading brand of Asian sauces and condiments for over a century, Lee Kum Kee is a secret weapon that chefs all around the globe keep in their arsenal, so you know you're getting high-quality ingredients. Its Panda Brand Oyster Flavored Sauce is made from the finest selected oyster extracts and is an essential seasoning sauce that every grill master and home cook should get to know.
How do you add this bold ingredient into your next backyard menu? On its own, oyster sauce makes a tasty and convenient dip or marinade, or you can add a few herbs and spices and use it as a DIY dressing or sauce base. But don't sweat it! We compiled five of our favorite recipes using Lee Kum Key Panda Brand Oyster Flavored Sauce both in the kitchen and on the grill, from entrees to side dishes: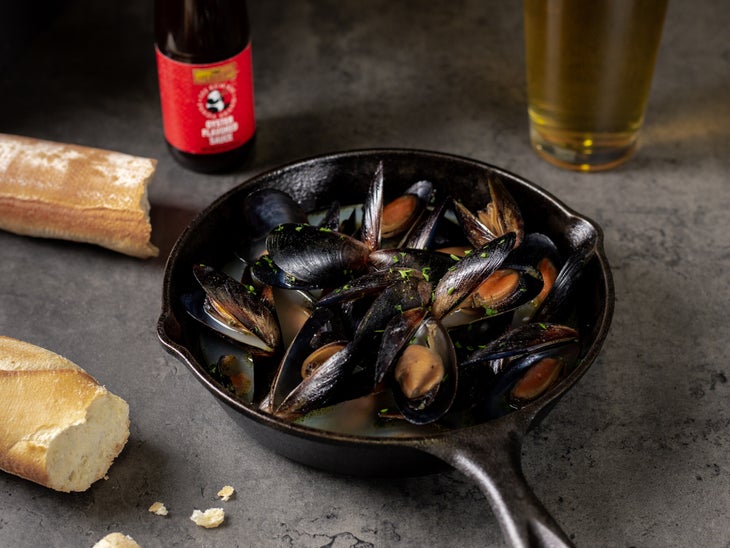 Steamed Mussels with Garlic: Bring a little decadence to your next cookout or dinner with savory steamed mussels. They'll wow friends and satisfy bellies. Add a splash of your favorite beer and Lee Kum Kee Panda Brand Oyster Flavored Sauce for the perfect amount of umami flavor to compliment fresh mussels.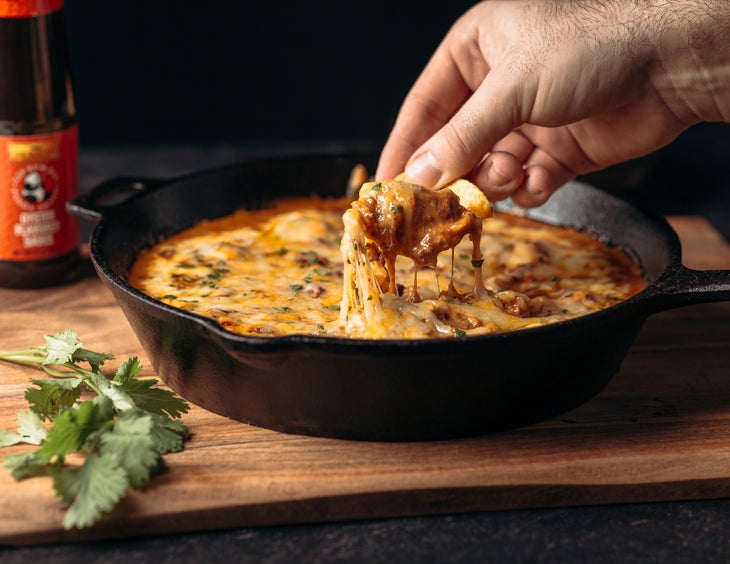 Chili Cheese Dip: Welcome guests and keep them happy while the grill gets going with a warm, gooey chili cheese dip. Cream cheese, your choice of chili, shredded cheese and oyster sauce make for a rich appetizer to dig into with your favorite tortilla chips. This also makes a great topping for over-the-top hotdogs, and equally indulgent for game night.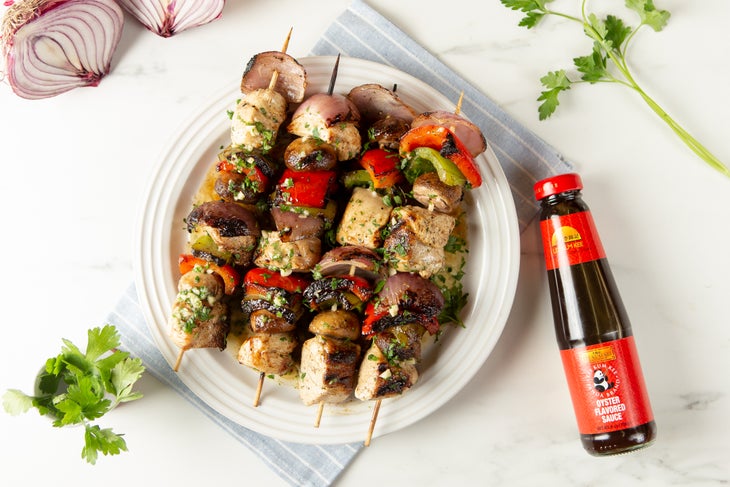 Chicken Kebabs with Garlic Butter: Kebabs are a classic BBQ staple but turn your run-of-the-mill skewers into something new and bursting with notes of umami from the finest selected oyster extracts. Just marinate chicken in Lee Kum Kee Panda Brand Oyster Flavored Sauce, and then alternate with bright veggies for a vibrant kebab.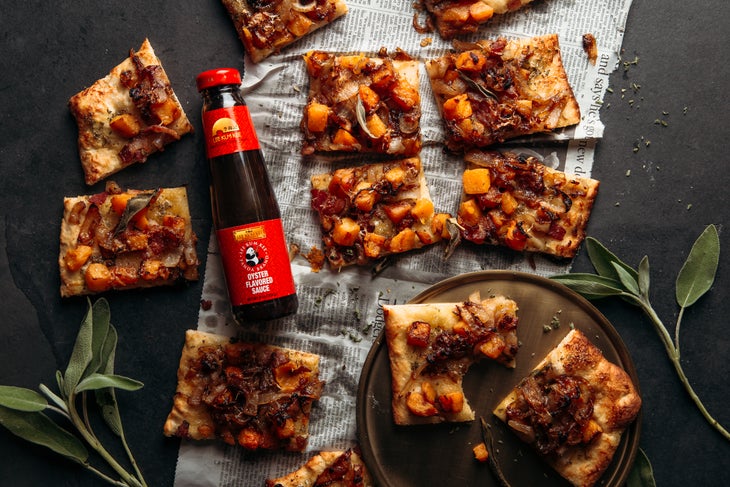 Squash & Caramelized Onion Pizza: You don't need a pizza oven to make your favorite pie this summer! Throw homemade or premade dough on the grill or a good ole pizza stone, then add squash and onions begging to be caramelized with a drizzling of oyster sauce. Swap out the squash with your favorite summer toppings to get creative.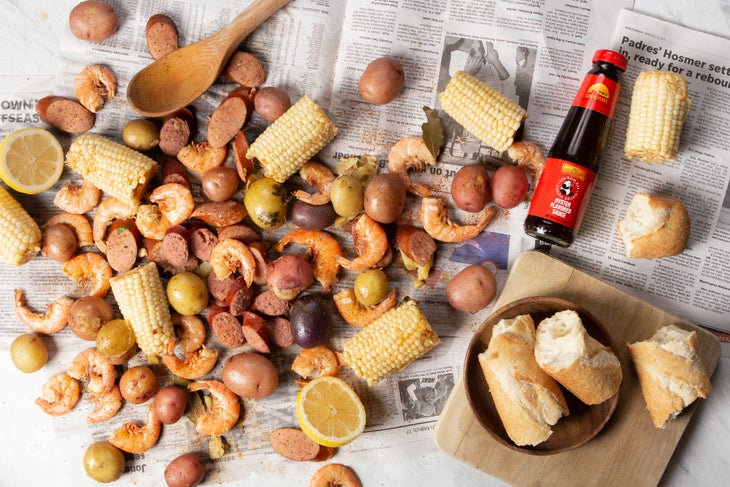 Low Country Boil: To feed a hungry crowd, pack potatoes, corn on the cob, sausages, and all the seasonings into a personalized foil pouch. Top with Lee Kum Kee Panda Brand Oyster Flavored Sauce to tie all of these ingredients together for a summer meal to remember!
With a little sauce, you can make a big difference that will keep friends coming back for more. Stock up on Lee Kum Kee Panda Brand Oyster Flavored Sauce and other pantry staples at your local grocery stores and mass retailer to create quick and delicious recipes at home.