5 Anti-Inflammatory Smoothies
Smoothies are the perfect vessel to pack in the vitamins and benefit from anti-inflammatory nutrients
Heading out the door? Read this article on the new Outside+ app available now on iOS devices for members! Download the app.
Antioxidant-filled foods like berries and avocado are easy to blend into delicious smoothies, but it's important not to forget anti-inflammatory spices like turmeric and ginger. Turmeric is proven to aid in a plethora of conditions like arthritis, Crohn's disease, diabetes and IBS. One study found that taking turmeric extract three times daily was comparable to taking a 1,200-milligram dose of ibuprofen daily.
Ginger not only increases serotonin and dopamine, but it might soothe sort muscles. Ginger's anti-inflammatory ingredient, gingerol, may help reduce oxidative stress and pain from osteoarthritis. Applying it topically has been observed to help reduce pain and stiffness in knee joints.
Minty Green Smoothie
This fresh shake has staying power thanks to the healthy fat and protein provided by the chia seeds and protein powder.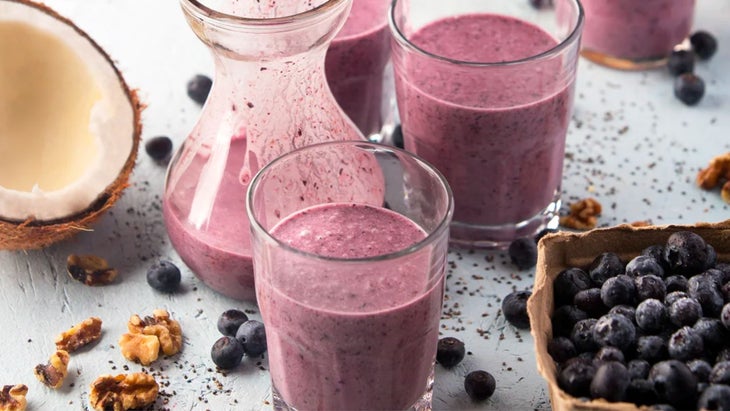 Blueberry Smoothie
Filled with ingredients that are beneficial for brain health, this deliciously sweet smoothie can help you improve your memory, focus and overall cognition.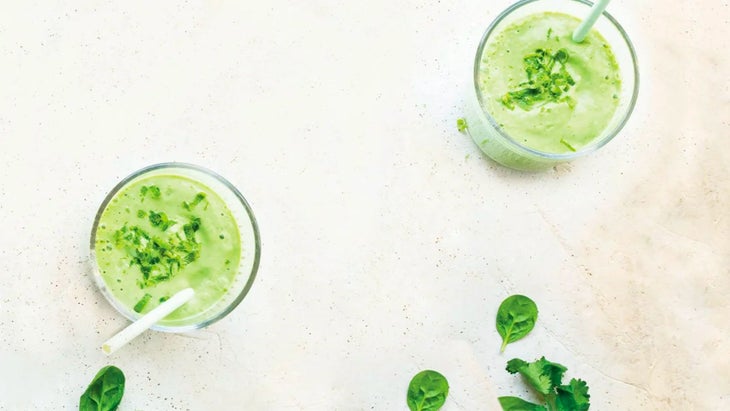 Pineapple and Turmeric Smoothie
This vibrant smoothie is almost too pretty to drink, but it delivers a triple hit of anti-inflammatory pineapple, ginger and turmeric in every delicious drop.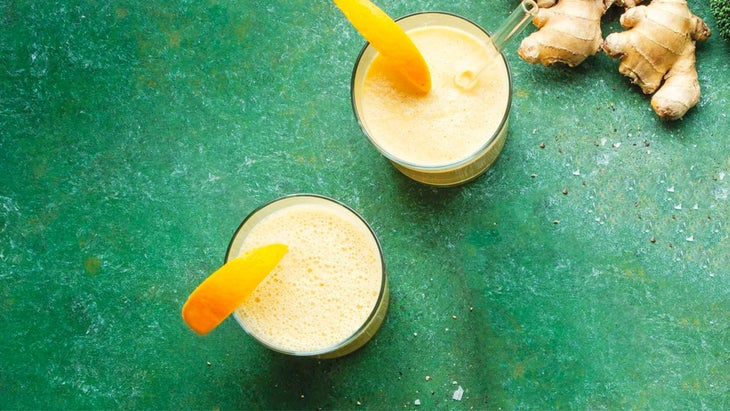 Orange Ginger Smoothie
Orange and carrot lend bright color to this protein-rich smoothie, while hemp seeds provide a boost of healthful omega-3 fats.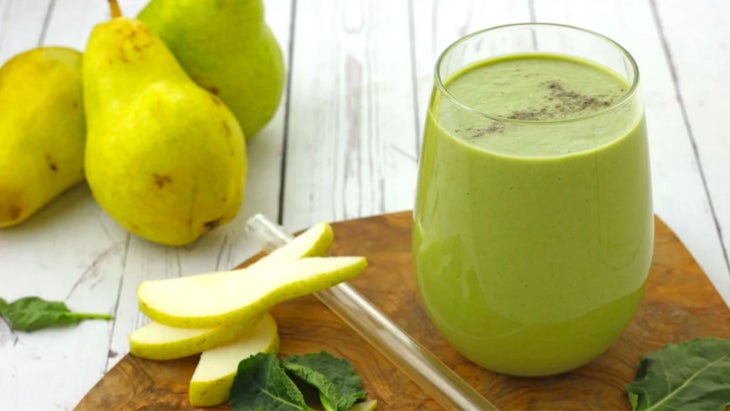 Ginger Pear Smoothie
This sweet smoothie is both warming and refreshing — the perfect way to start a chilly day with a nutrition boost.