No-Sugar Breakfasts
Get up and go with these morning meals, all no-sugar recipes that won't have you crashing by 10 am. Psst... there's even a little something for sweet-seekers.
Heading out the door? Read this article on the new Outside+ app available now on iOS devices for members! Download the app.
No-sugar can seem a hard challenge for the breakfast category. From cereal to French Toast to waffles and pancakes, the first meal of the day can be a sugar-filled affair. This is bad news for everything from your brain health to tooth health to inflammation-related disorders.
That's why we've compiled our collection of the ultimate no-sugar breakfasts that are just as addicting. With options for both savory and sweet recipes, there's something on this list for everyone.
Two Potato Rösti Waffle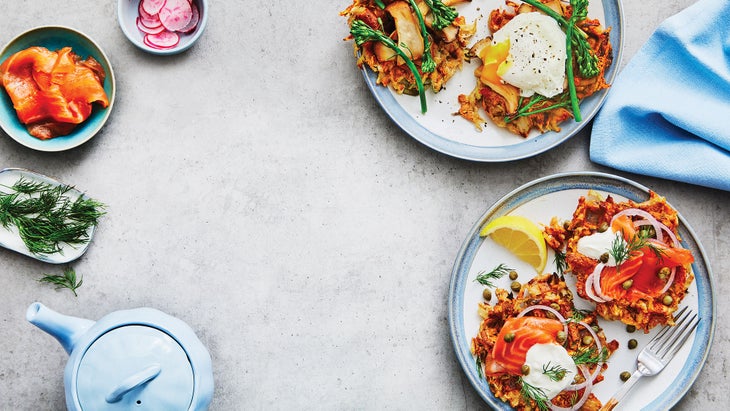 Skin-on Russets and sweet potatoes make up these cheesy röstis, or Swiss-style hash browns. Here, we use both yellow and green onions. But if you're looking to simplify, you can use just the yellow onion. Customize this no-sugar dish with savory toppings of your choice.
Better Baked Beans on Toast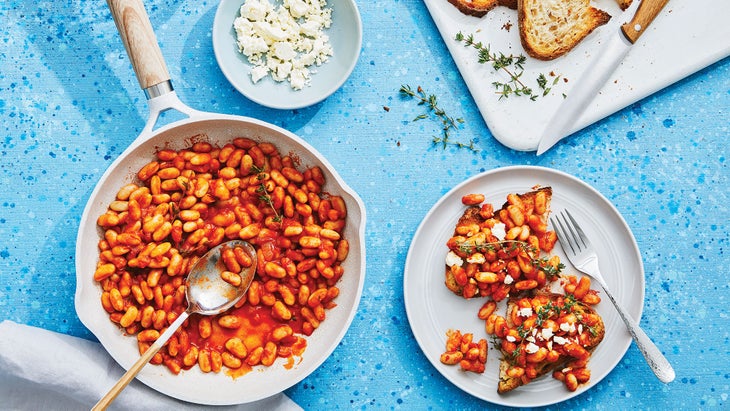 Rethink your typical sugar-filled tomato sauce in baked beans. The sauce in our no-sugar version relies on herbs and healthful ingredients. These include peppery fresh thyme, savory coconut aminos and sour apple cider vinegar. We use cannellini beans to make this the ultimate protein-rich, hearty breakfast.
Related: High-Protein Breakfast Salads
Persian-Style Spinach & Herb Sauté with Eggs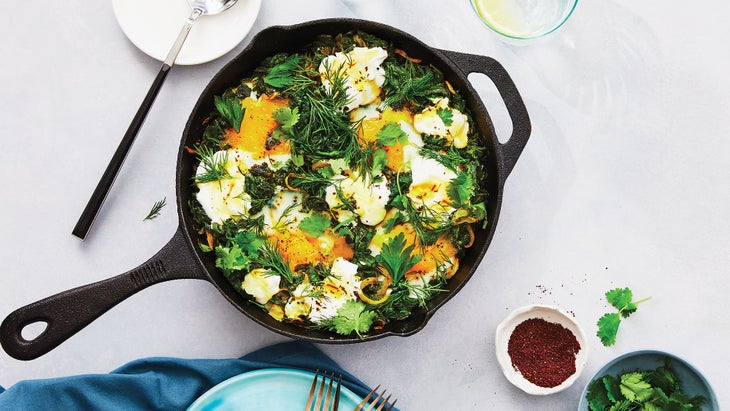 Awaken your senses with this aromatic breakfast of fresh parsley, cilantro and dill in a spinach sauté with softly cooked eggs nestled inside. A savory yogurt-saffron topping finishes this delightfully easy dish. Serve with a bowl of walnuts or pomegranates to add some fruit-based sugars to round out this no-sugar main course.
No-Sugar Raspberry Almond Loaf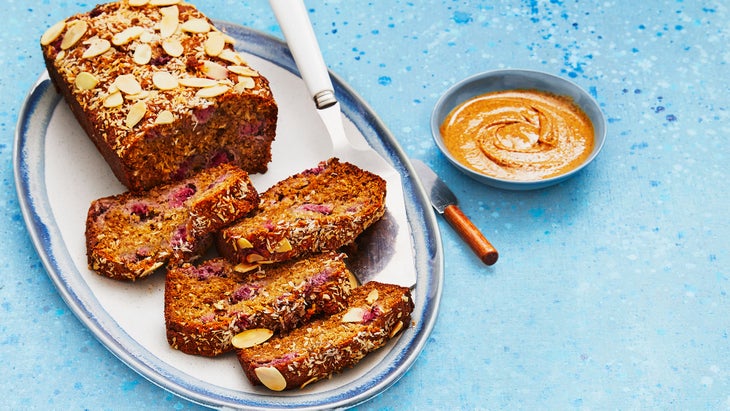 You may be wondering – how can this sweet loaf fit the no-sugar bill? This flavorful brekkie is sweetened with dates and granulated monk fruit. This sweetener is derived from, as the name suggests, the monk fruit. Native to Southeast Asia, this natural sweetener is 100 times sweeter than granulated sugar. It's low-glycemic and works beautifully in baking recipes. Serve slices with almond butter and fresh fruit.