Key Thai Food Ingredients
Stocking your pantry with these ingredients means authentic Thai food will be at your fingertips at a moment's notice. Look for them at Asian markets and international groceries.
Heading out the door? Read this article on the new Outside+ app available now on iOS devices for members! Download the app.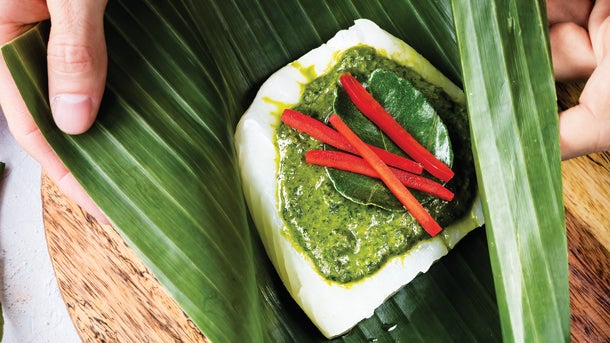 Banana Leaf
Fresh banana leaf is used to wrap steamed fish and vegetables, lending them an herbaceous flavor. Thais also fold them to make ingenious cooking vessels and "to-go" containers.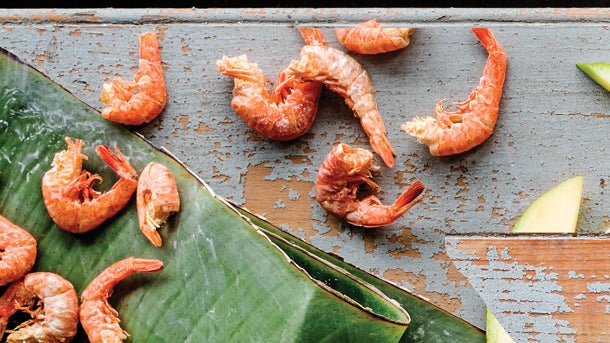 Dried Shrimp
Tiny dried shrimp add salty seafood flavor to noodle dishes and salads in Thailand. They keep indefinitely in an airtight container in a cool, dry place.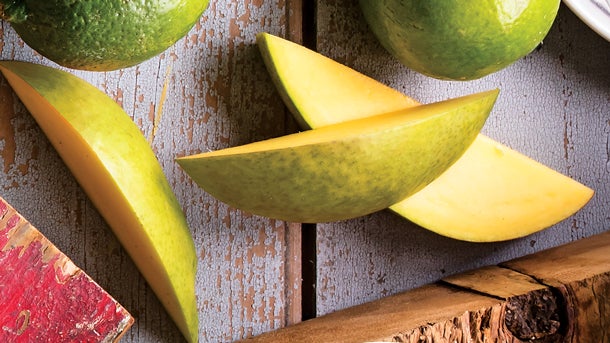 Green Papaya
This bright green, football-shaped unripe papaya is the star ingredient in som tum, the crunchy, spicy salad loved all over Thailand. One small 2-pound fruit will yield 8 to 10 cups of shredded fruit. Substitute unripe green mango if you can't find green papaya.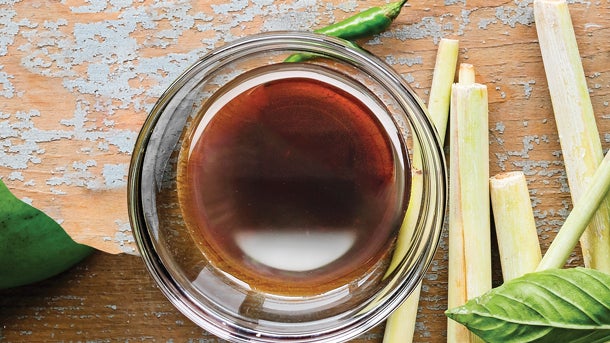 Fish Sauce
Also called nam pla in Thailand, fish sauce is made from salted fish. The savory reddish-brown condiment is ubiquitous in Thai cooking.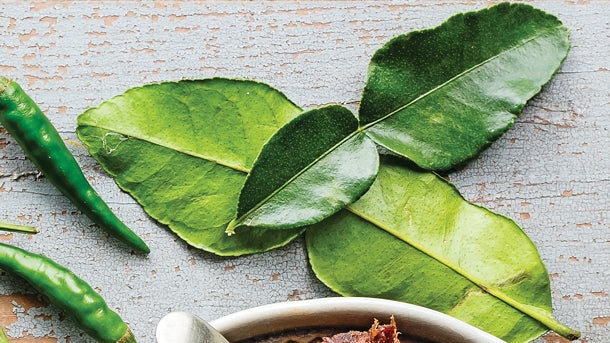 Lime Leaf
These dark green, glossy leaves of the makrut lime tree add a fragrant, herbal note to curries, soups, fish cakes and even tea. Freeze extras for up to 3 months. They are sometimes labeled "kaffir" lime leaves, though the term is now acknowledged as a racial slur.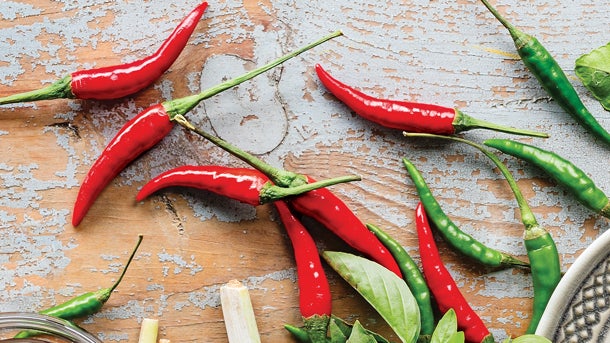 Thai Chile Peppers
The small, fiery green and red chile peppers used in Thai food have a subtly fruity flavor, come in small packages for just a few dollars and freeze well for up to 3 months. Use serrano peppers in a pinch.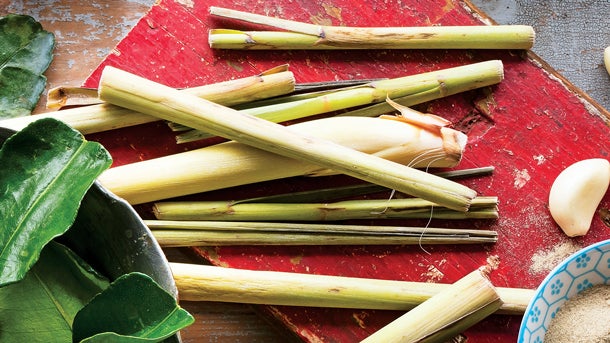 Lemongrass
Long, tough stalks of this lemony-flavored herb are sold in bundles and minced in jars in the freezer section. Discard the lower end with the hard core, remove the first outer layer, and then smack the stalk with a meat mallet or a rolling pin to make it easier to mince.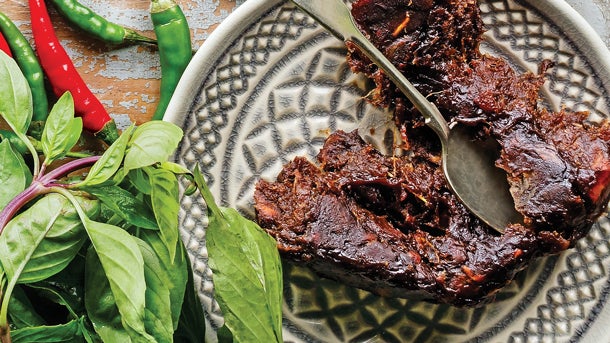 Tamarind Purée
Made from the fruit pods of the tamarind tree, tamarind pulp comes in sticky 14-ounce blocks, purée and concentrate. To use the pulp, dilute 1 ounce of pulp in 1/3 cup warm water and strain. Ready-made purée, labeled "sour tamarind soup base," or "nuoc me chua," can be used straight from the jar without diluting it. Tamarind concentrate, on the other hand, is thick, molasses-like and needs to be diluted – its sour taste can be overpowering in Pad Thai.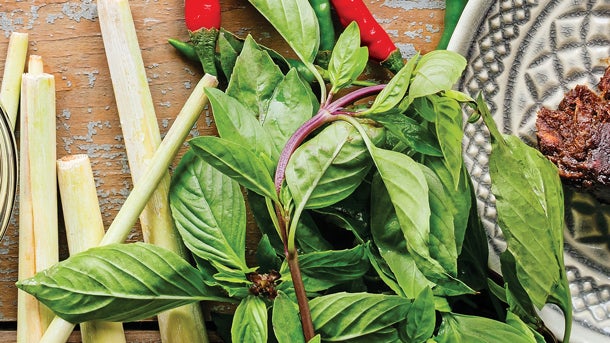 Thai Basil
This variety of basil has a subtle basil-meets-sweet anise flavor, dark green leaves and purple stems. If you can't find it, European basil is a suitable substitute.