Mend a Broken Heart with Dean Sheremet's Clean Comfort Food
From cauliflower "steaks" to homemade cream cheese, chef Dean Sheremet shares takes a stab at some comfort food classics.
Heading out the door? Read this article on the new Outside+ app available now on iOS devices for members! Download the app.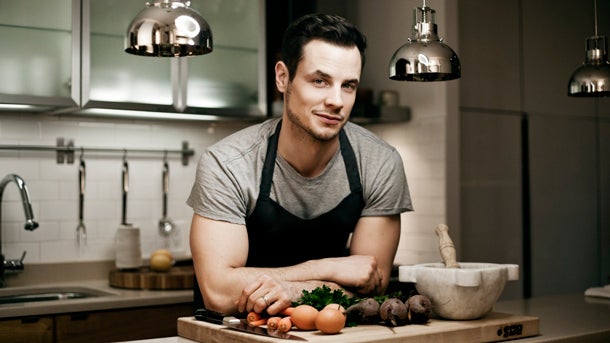 Former actor turned chef Dean Sheremet has traveled a bumpy road from Hollywood to the restaurant kitchen. In his first cookbook, Eat Your Heart Out, Sheremet recounts how his breakup with country star, LeAnn Rimes led him to rediscover his love of cooking. The book features quick and easy recipes made from whole, natural ingredients, including paleo and vegan choices.
For more juicy tidbits, check out our Q&A with Sheremet.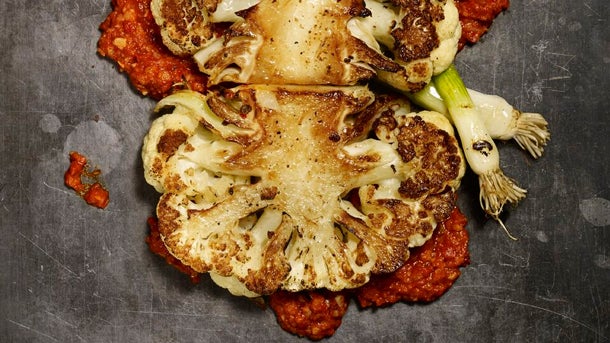 1. Cauliflower Steak with Romesco Sauce and Charred Scallions
This is my version of a vegetarian steak night. I love taking large cuts of vegetables and cooking them with meat-type preparations and big robust flavors. The Romesco freezes well and makes a meal out of any vegetable or meat in a flash.
Get the recipe.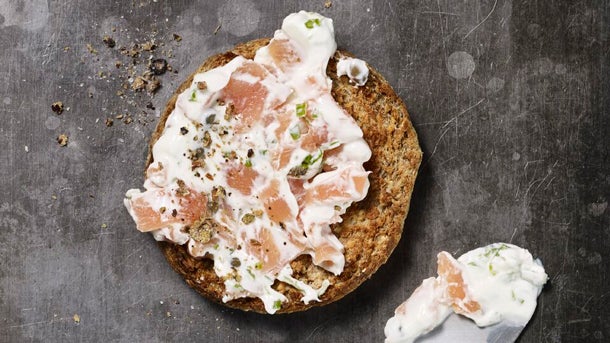 2. Smoked Salmon Schmear with Juniper Salt
I'm a huge fan of the schmear. I am not a huge fan when I ask for one and I get something that is 99 percent heavy cream cheese and 1 percent flavor. I've lightened the usual recipe by combining nonfat Greek yogurt and labne. This spread is all killer and no filler. I've used just enough dairy to gently blanket the generous amount of smoked salmon.
If you don't know your labne, here's the 411. Labne is a staple of most Middle Eastern diets, usually consumed at breakfast or combined with herbs and spices to be eaten as a meze (small plate) for lunch and dinner. It's strained the same way that most Greek yogurts are, but labne uses a culture called kefir as the agent to separate the curds from the whey. Whey is that important you ask (sorry, couldn't resist)? The finished product is thick like cream cheese, with an unbelievable tanginess. You'll never want cream cheese again!
Get the recipe.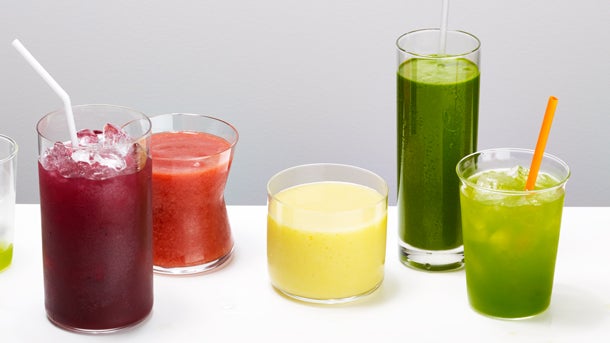 3. Strawberry Balsamic Sunrise
I got this inspiration from a classic Italian dessert that includes fresh strawberries macerated in sugar, then topped with tangy balsamic. The natural sweetness of the berries with the pleasant tartness of the vinegar makes an amazing morning eye-opener.
Get the recipe.