Top Summer Grilling Recipes
Fire up the grill because we're sharing some of our favorite recipes for summer grilling and outdoor cookouts.
Heading out the door? Read this article on the new Outside+ app available now on iOS devices for members! Download the app.
Grilled Corn and Black Bean Salad with Cilantro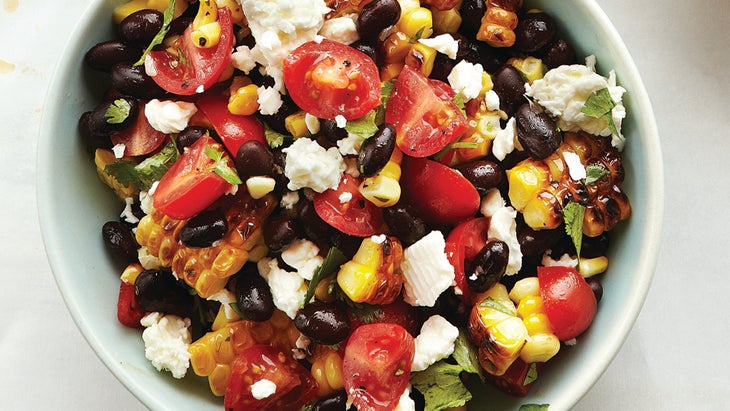 Beautiful cilantro flavor infuses this roasted corn and black bean salad. We suggest using canned beans, but you can also use dried if you have time.
Get the recipe here.
Grilled Mixed Vegetables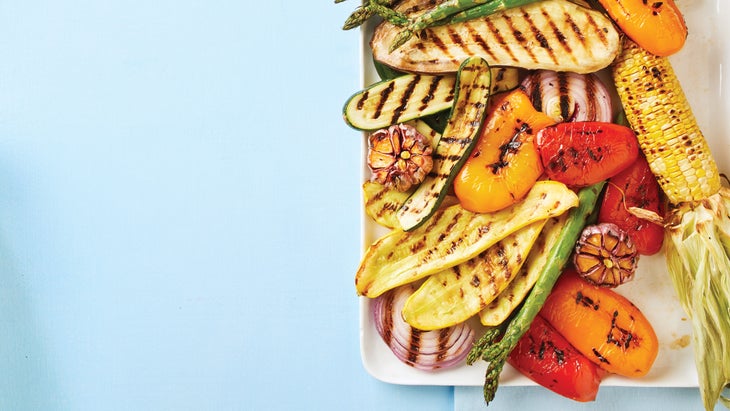 Mixed grilled veggies take on a smoky, earthiness when cooked over an open flame. Make these ahead of time and eat them all week.
Get the recipe here.
Beer Marinated Grilled Flank Steak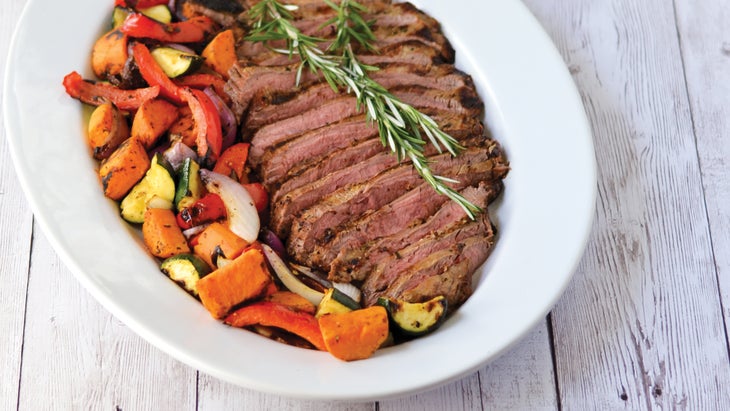 Thought beer was just for drinking? Think again! In this recipe, beer makes for a tender and juicy flank steak loaded with flavor.
Get the recipe here.
Grilled Mixed Mushroom Flatbread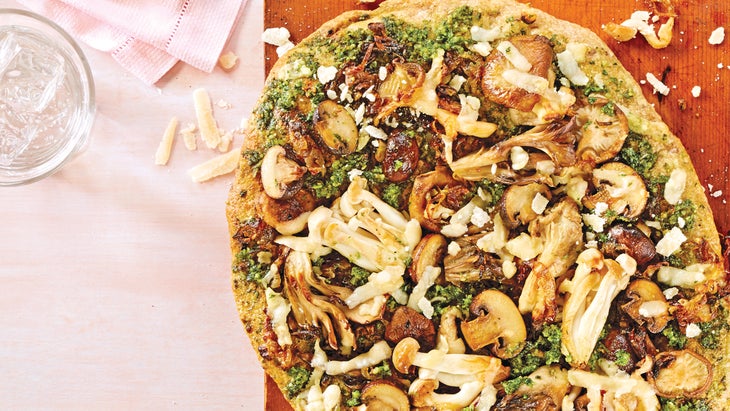 Smothered in walnut-parsley pesto and topped with mushrooms, this meatless flatbread takes only 30 minutes to serve up, thanks to store-bought dough.
Get the recipe here.
Grilled Eggplant Caprese
A twist on a typical Caprese salad, our version makes use of the eggplant slices you grilled on Sunday for easier prep. For the dressing, you can use a simple splash of olive oil and balsamic as the recipe indicates, or use our Macadamia Basil Pesto for a more herbal flavor.
Get the recipe here.
Grilled Portobello Burgers with Blue Cheese & Creamy Dijon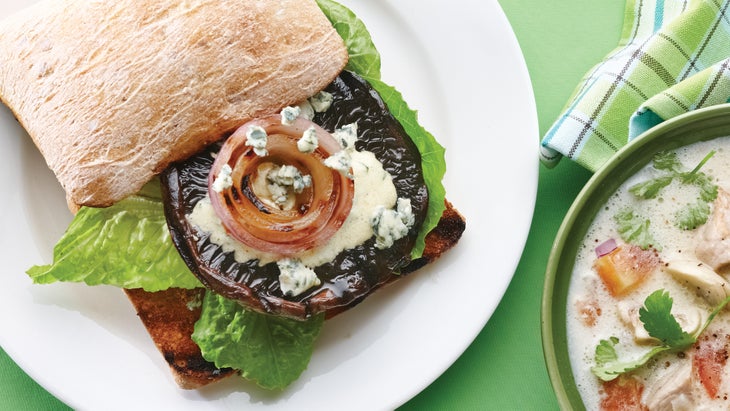 With their meaty texture, portobellos make ideal vegetarian burgers and sandwich fillers. You may be surprised to learn that portobellos (cappellone, or "big hats," in Italy) are actually oversized cremini mushrooms.
Get the recipe here.
Grilled Corn & Peach Salsa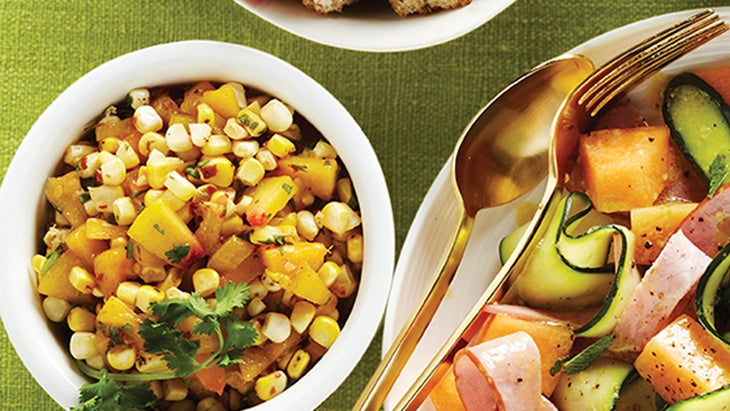 The flavors of summer come out in this sweet vegetarian salsa that combines grilled corn and fresh peaches. A light vinegar dressing adds just the right amount of saltiness to balance the flavor.
Get the recipe here.
Grilled Asparagus Salad with Feta Hazelnut Crumble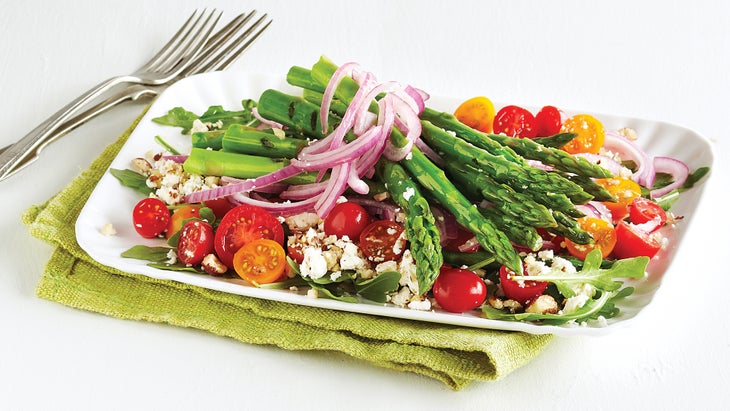 A simple lemon dressing adds a zesty zing to smokey grilled asparagus in this fast, fresh summer salad.
Get the recipe here.
Grilled Prawns on Rosemary Skewers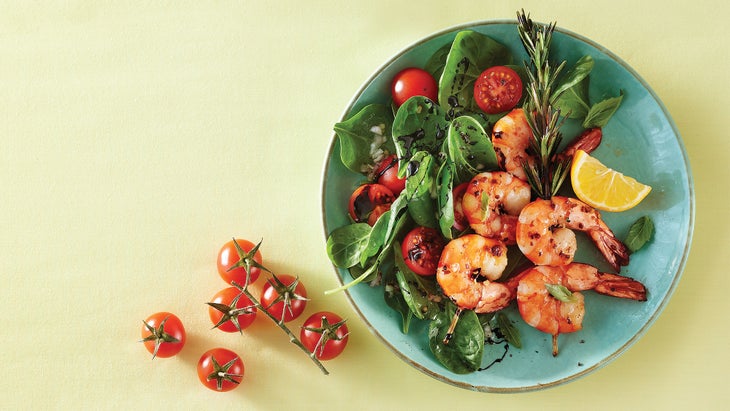 Expand your cooking repertoire with the help of Curtis Stone's fuss-free supper, a fresh and tasty shrimp-based lunch with a very creative type of skewer.
Get the recipe here.
Balsamic-Marinated Pork Chops & Grilled Peaches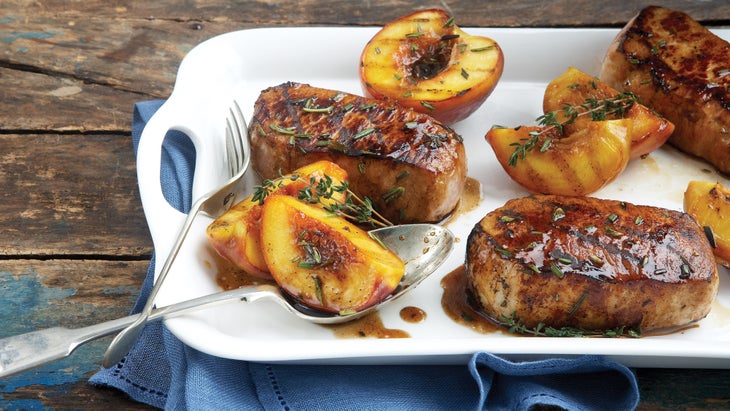 Most of the EVOO used for these marinated pork chops is discarded after use, so you won't be paying a fatty price for the greater taste.
Get the recipe here.
Grilled Berry Cobbler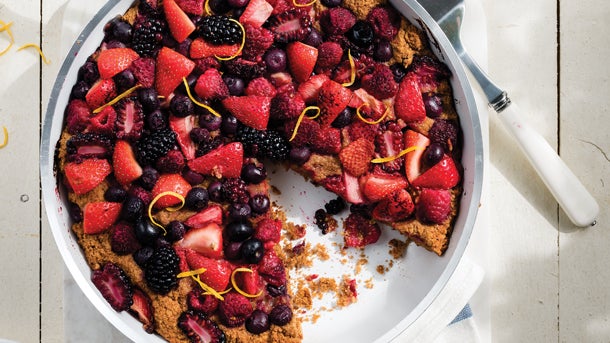 If you're lucky enough to grow fresh berries in your backyard, this super-simple recipe is sure to become your go-to summer dessert! Sprinkle with additional lemon zest and serve with a generous dollop of yogurt and a drizzle of sweet honey.
Get the recipe here.