5 Tips For Feeling Revitalized This Holiday Season
Bringing you comfort and joy
Whew, we've finally made it to the merry season. But if you're struggling a little with getting in a festive frame of mind this year, we get it. Here's the thing though: There's still a lot to celebrate and be thankful for (not having to cook for the masses, avoiding long lines at the mall, yes please!). And with a few easy, invigorating lifestyle change-ups, you can find the zest to make even this most-different-of-all seasons bright.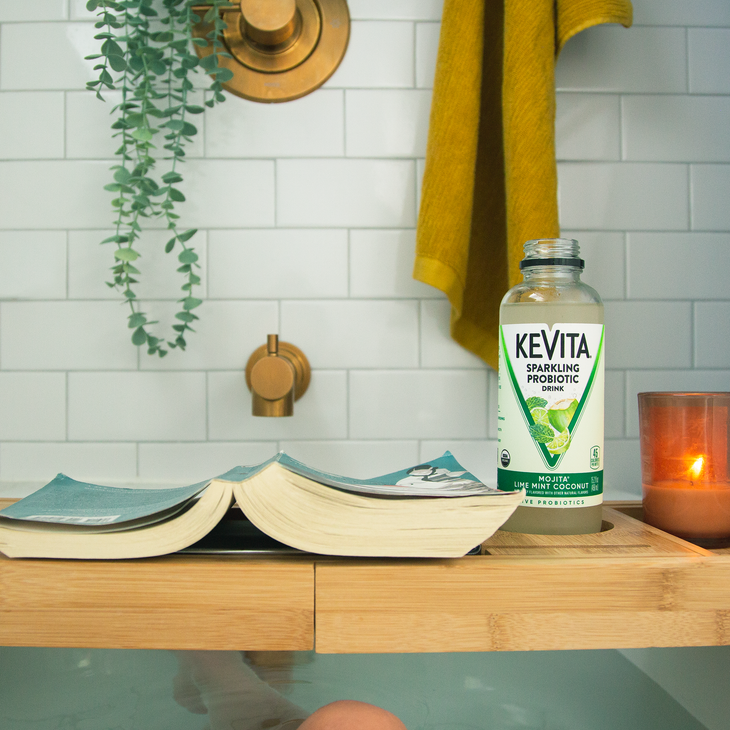 Swap alcohol for effervescence
'Tis the season for imbibing, for many of us. But instead of reaching for a bottle of bubbly, twist open a bottle of KeVita Sparkling Probiotic Drink. This flavorful, sparkling beverage is certainly festive enough for your best flutes, and it can also give you a needed refresh during a day of trying to meet work deadlines—whilst cooking and shopping. The light, fruity blend is fermented with KeVita's proprietary water kefir culture and contains billions of live probiotics. Nine effervescent favorites include Lemon Ginger, Mojita Lime Mint Coconut, and Lemon Cayenne to satisfy every whim.
Move it, move it
If ever you needed a reason to get off the couch, here it is: Exercise definitely has the power to boost your mood. Even as little as 10 minutes of brisk walking can leave you feeling more content. Try taking the stairs instead of the elevator or tidying up in short, vigorous bursts throughout the day to keep the good vibes coming this season.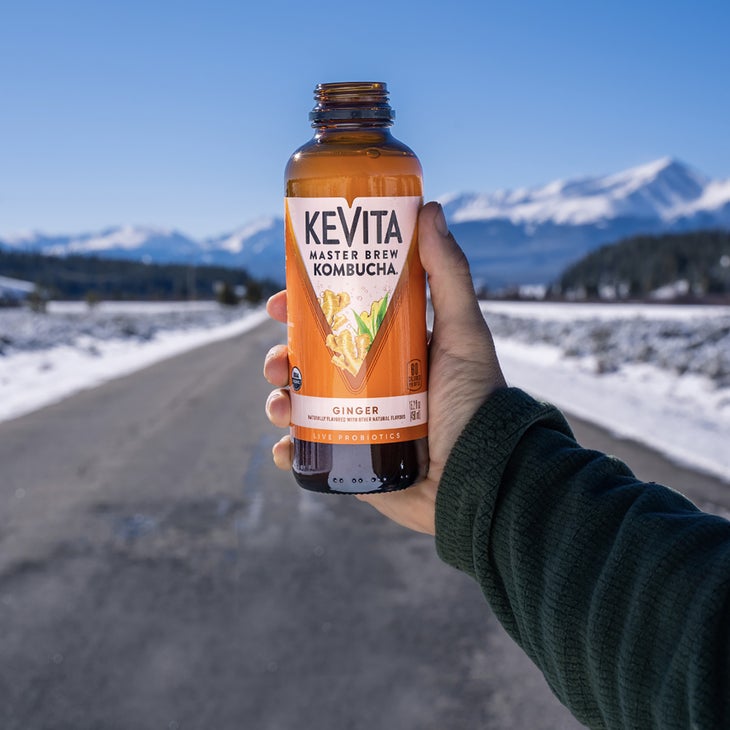 Make your morning matter more
With all the stress the holiday season can bring, don't forget that starting your day with KeVita is a simple, delicious way to add billions of live probiotics to your routine. If you don't already know, probiotics are live micro-organisms that may work with your gut microbiota (the trillions of micro-organisms living in your intestine) to do things like break down non-digestible components of your diet, produce B vitamins, or out-compete the "bad" bacteria.
Try KeVita Master Brew Kombucha, a tasty and invigorating brew made by fermenting tea with a culture of bacteria and yeast. It comes in more than a dozen bold blends, like Pineapple Peach, Tart Cherry, Raspberry Lemon, and Ginger, which infuse every sip (and step) with flavor, so you can tackle holiday prep with more pep.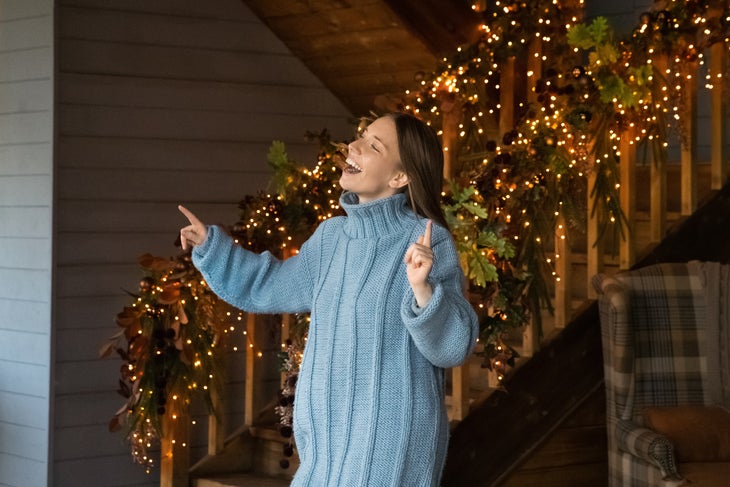 Put your fave playlist on repeat
Maybe holiday music is your jam, or maybe not: Whatever tracks you gravitate toward, hit play; listening to your favorite music really can help bring on more happiness. Turn up your tunes as you wrap gifts or crank out your housework. Guaranteed, your spirit will start to soar!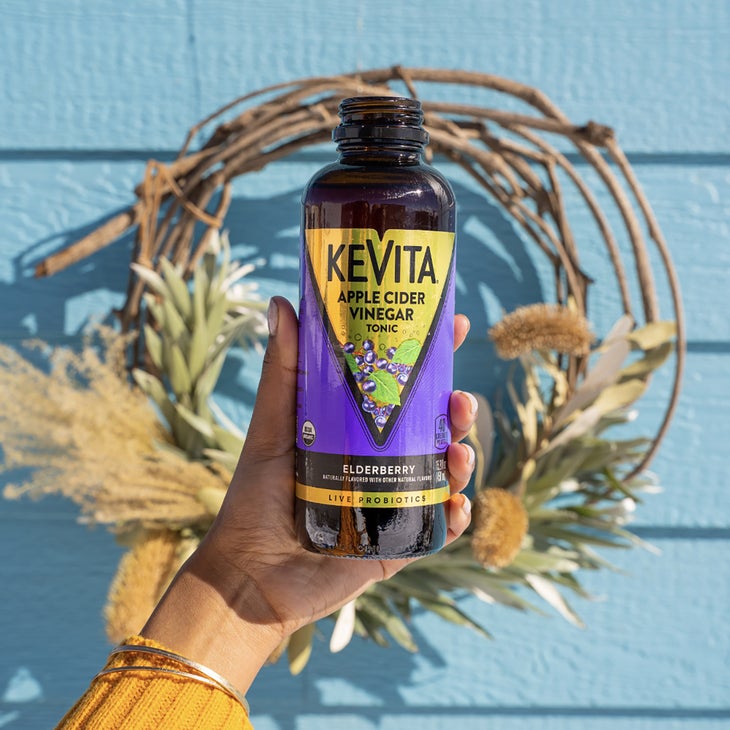 Revitalize with a little vinegar
…but make it tasty. Satisfyingly sweet and tangy KeVita Apple Cider Vinegar Tonic contains two tablespoons of apple cider vinegar and billions of probiotics. The low-calorie water kefir-based brew has 70% of the daily value of Vitamin C per bottle and comes in four delicious flavors like Elderberry and Turmeric Ginger. These USDA-certified organic and caffeine-free beverages are ones you can feel good about. Eat, drink, and be merry!
Sponsored content by