Our New Cookbook is Here: Clean Eating for Every Season
Inside our latest cookbook Clean Eating for Every Season, you'll find more than 250 easy recipes for healthy living year-round plus bonus meal plans for easy shopping, cooking and eating that is just as delicious as it is nutritious.
Heading out the door? Read this article on the new Outside+ app available now on iOS devices for members! Download the app.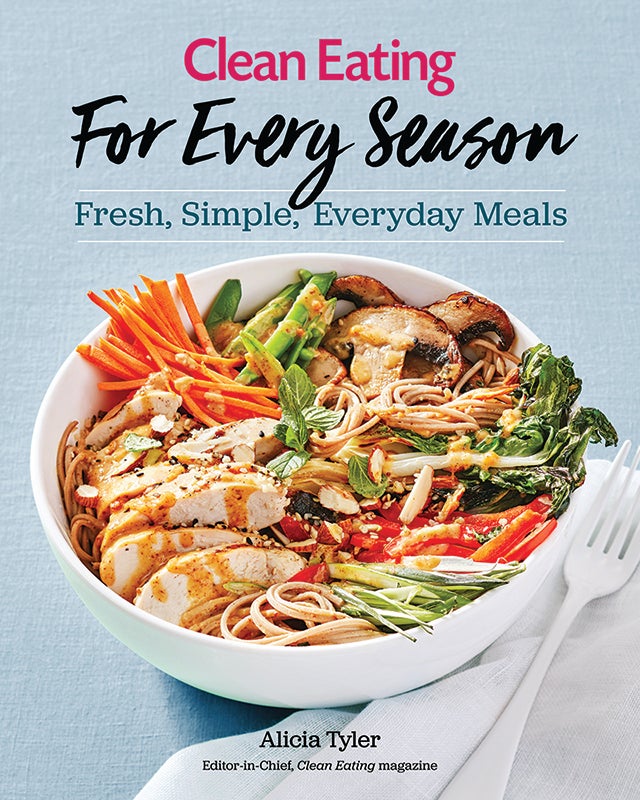 The soul of eating clean is consuming food the way nature delivered it, or as close to it as possible. It's a lifestyle approach to food and its preparation, leading to an improved life—one meal at a time. The best way to stay on track with your clean-eating lifestyle for thriving good health? Proper planning.
Let our new cookbook make meal planning and healthy eating a breeze, so you can step into 2018 the very best version of yourself. Inside our new book, you'll find:
More than 250 seasonal recipes
Detailed, seasonal meal plans with links to downloadable shopping lists
Simple solutions to make meal prep a breeze
A guide to organizing your kitchen for success
Science-backed reasons to eat clean for best health
A substitution guide for those who are vegetarian, gluten free, dairy free and more
Order your copy today. Now available online and wherever books are sold.
Show Your Liver Some Love: A Clean Eating Webinar
Join Clean Eating dietitians Tiffani Bachus and Erin Macdonald for an exclusive webinar all about liver health and wellness.
Related content from the Outside Network