How to Make Perfectly Poached Eggs Every time
Topping a dish with a poached egg is like putting a bright red bow on top of a package – it's a sure sign that something special has arrived.
Heading out the door? Read this article on the new Outside+ app available now on iOS devices for members! Download the app.
Poaching seems to have garnered its scary reputation from all the do's, don'ts and gadgets that exist to make poaching an egg seem easier – but all of those measures have really only created a cloud of eggy-water confusion. Multiple techniques exist, such as swirling the poaching liquid into a vortex or using biscuit cutters for the perfect shape, but (and this is when you can breathe a sigh of relief) we've given you the simplest method right here.
There are only two rules to follow: Use the freshest eggs you can find, and keep the water at a barely-there simmer.
What You'll Need
Large, wide skillet
Slotted spoon
Kitchen thermometer
Vinegar or fresh lemon juice
Custard cup
Clean linen cloth or paper towels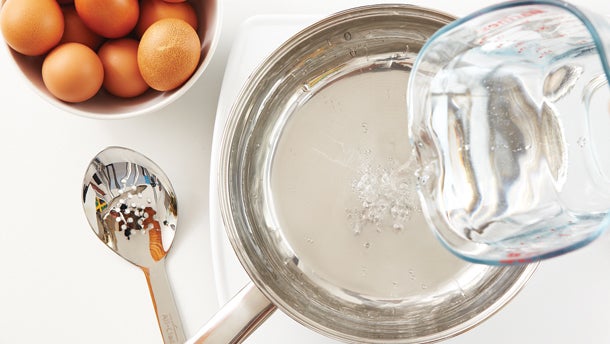 1. Fill a 10 or 12 inch skillet with 1 inch of water.
Tip: You'll need 5 1/2 cups of water for a 12 inch skillet or 3 1/2 cups of water for a 10 inch skillet.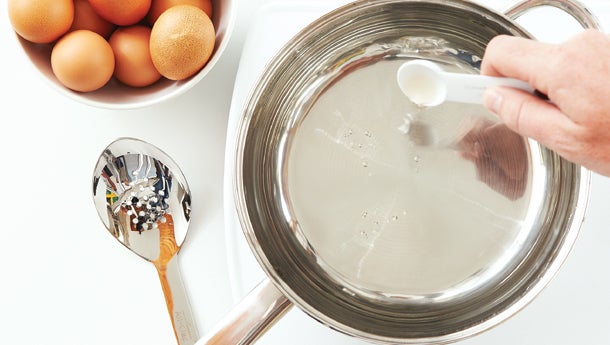 2. To acidify the water, add 1 teaspoon of white vinegar or fresh lemon juice for every 1 cup of water; acidity helps speed up the coagulation of the egg whites.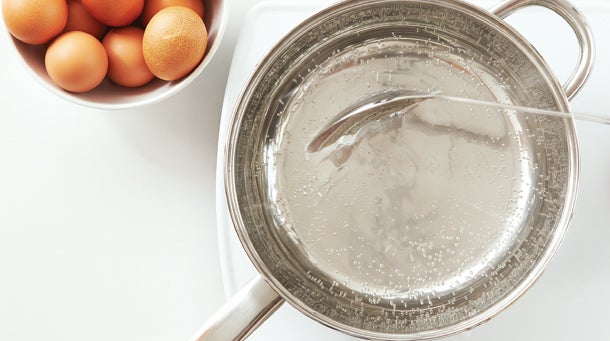 3. Heat water to between 185˚F and 190˚F, until small bubbles begin to form at the base of the skillet but the water does not come to a simmer, maintaining the temperature throughout the cooking process. With a slotted spoon, stir up the bubbles from the bottom of the skillet.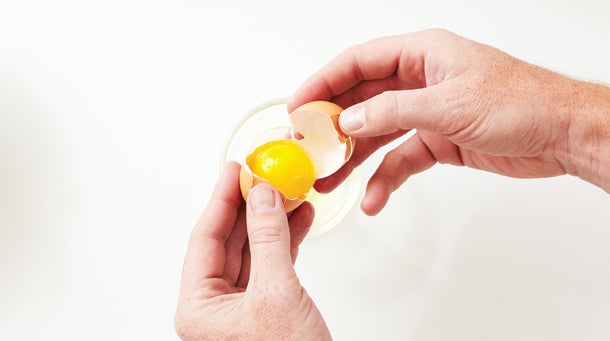 4. Gently break 1 egg into a small dish.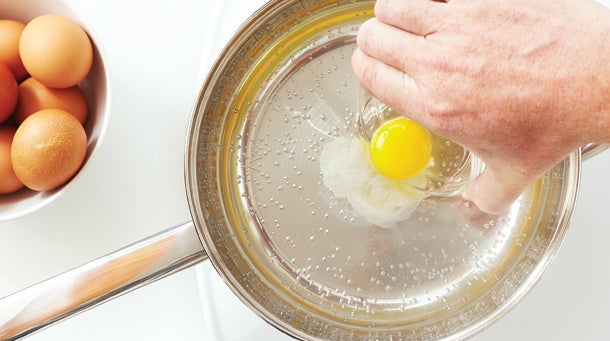 5. Lower dish into the water and slide in the egg; repeat with up to 3 eggs for a 12 inch skillet.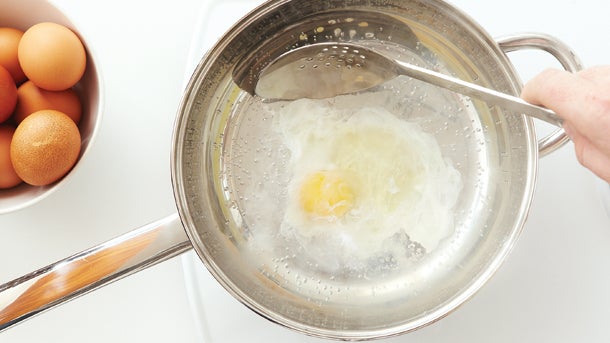 6. Immediately use a slotted spoon to gently spoon the edges of the egg white over the eggs.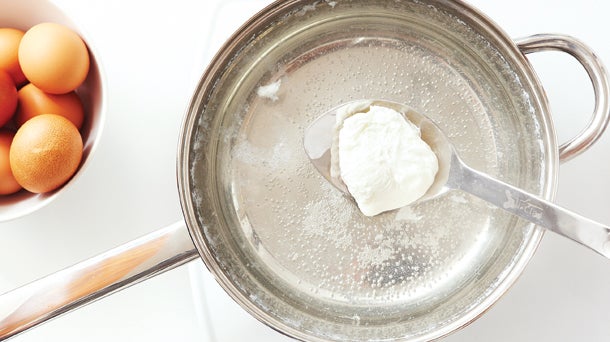 7. Cook undisturbed for 4 to 4 1/2 minutes; water should remain between 185˚F and 190˚F. With your spoon, remove the egg form the water.
Tip:If eggs stick to the bottom, gently nudge with your spoon before removing from the water.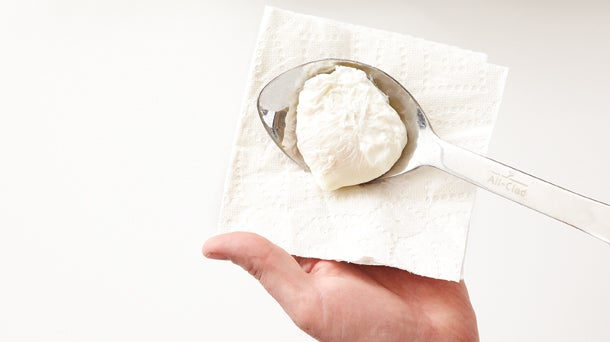 8. Transfer egg to a clean dish towel and gently wipe or trim away any loose egg white or jagged edges and serve immediately.
MAKE AHEAD:You can chill poached eggs in a bowl of ice water for up to 8 hours. Simply reheat by placing them in barely simmering water for 1 minute.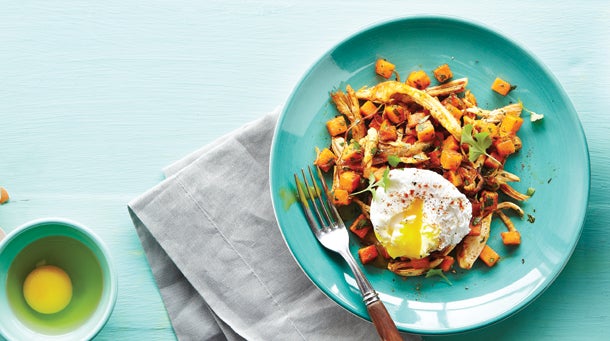 We love to serve poached eggs over our sweet and smoky Chicken Sweet Potato Hash. So, give yourself a healthy, delicious gift by whipping this dish up for dinner tonight or breakfast tomorrow morning, and don't forget that bow on top!
Get the full recipe here.